Wilcon Depot SEVP-COO and Philippine Retailers Association (PRA) president Rosemarie Ong is an exceptional woman. As one of the drivers behind the country's leading home improvement and construction supply retailers, she has been at the forefront of changing the business game even before the COVID-19 crisis hit.
In early 2019 she and her fellow executives led the launch of Wilcon's online store, a testament to Rose's and her colleagues' attunement to their consumers' evolving lifestyle choices and shopping habits.
I recently had the privilege of interviewing Rose on my show OhNLINE It's Johnny! When I asked how she is able to successfully manage the responsibilities of being a wife to her husband, Tony Ong, mother to Amos, SEVP-COO of Wilcon, and president of PRA, she answered, "It's quite a challenge to be present for everything and for everyone. As much as possible, I try to make myself available for every role that I have, including having some precious moments for myself.
Of course, with all the hats I wear, it's impossible to dedicate equal time to everything. What's important is that you try to be productive in every aspect of what you do and that you try to maintain a good relationship with your family. I also pray a lot and work on my spiritual enhancement and make sure that I am holistic
in my health, including my social life. As the saying goes, you cannot pour from an empty cup."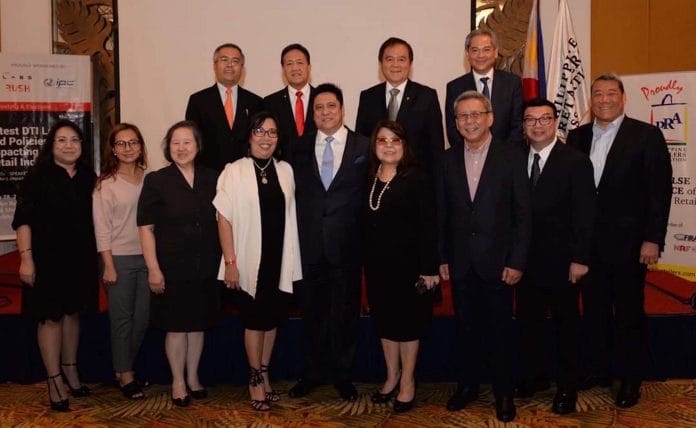 Rose is also a doting mom to her son, Amos, who has her beaming with pride, having excelled in school and being an active member of different clubs. He also received several honors when he recently graduated with a degree in Finance from Fordham University in New York City. Although she admits to having "sepanx," or separation anxiety, she says, "I know that this experience will make
him a stronger person."
Just recently, Rose, alongside Wilcon Depot president and CEO Lorraine Belo-Cincochan, successfully opened the brand's 61st retail store and fourth branch in Laguna. Located in Cabuyao City, the socially distanced store inauguration was graced by the presence of Cabuyao Mayor Rommel Gecolea, Vice Mayor Leif Leiglon Opiña and Laguna second district representative Ruth Mariano- Hernandez.
Rose and her fellow Wilcon executives remain strategic in choosing locations for their stores. Cabuyao is a fast-growing city and is home to over 350,000 residents, making it the perfect location to serve the home improvement needs of the Cabuyeños. All customers experience safe shopping at Wilcon Depot Cabuyao as the company continuously implements necessary precautionary measures in every store to ensure the health and safety of its employees and valued customers, including temperature scanning, provision of sanitizing shoe bath,
contact tracing, strict implementation of no mask-no entry policy, provision of hand sanitizers and alcohol, as well as strict administration of proper social distancing, among others.
The store also undergoes additional precautionary measures through regular cleaning and sanitation, provision of gloves and face shields to its employees, installation of partitions in face-to-face transaction areas, and provision of contactless payment options to its customers.
Wilcon Depot Cabuyao is located at Lot 4 National Road Cor. RHB Lane, Brgy. Sala, Cabuyao City, Laguna.
Visit www.shop.wilcon.com.ph for your home improvement needs. —JOHNNY LITTON