Message of Filinvest Land president and CEO Josephine Gotianun-Yap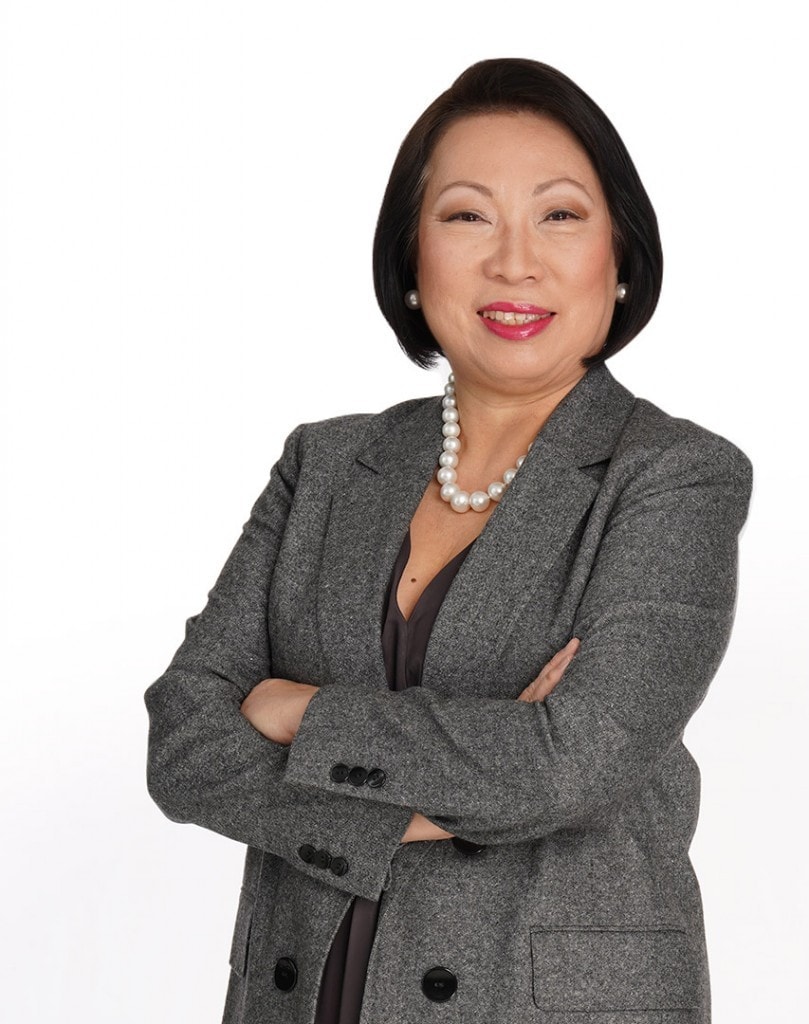 We are now amidst the world's most perplexing crisis, one that impacts both the economy and public health and is global in nature. Its precedent was more than 100 years ago when the world was less interdependent, the population less dense and world travel less intense. Your Company's response to this crisis was far from an insular one.
It was a multi-dimensional response in fighting COVID-19 which included public health care and testing support, financial relief and safety measures for our customers and the community, and most important, mitigation measures and financial support to ensure the safety and financial peace of mind of our workforce, both direct and indirect.
Steady financial performance
The year 2019 was a year of achieving growth for your Company, Filinvest Land Inc (FLI). Consolidated revenues grew 16 percent to P25.67 billion. This was driven by a 25 percent increase in rental revenues, which reached P7.01 billion, and an 18 percent rise in residential revenues, which amounted to P17.01 billion. The Company reported a seven percent increase in net income attributable to equity holders of the parent from P5.89 billion in 2018 to P6.28 billion in 2019. Consolidated net income likewise grew seven percent from P6.08 billion to P6.52 billion.
In line with your Company's program to build up its leasing portfolio, FLI and its subsidiaries now operate 33 office and retail developments with close to 780,000 square meters of Gross Leasable Area (GLA). Currently, there are 210,000 square meters of rental space for delivery in 2020; some of which will move down to 2021 due to the pandemic's impact on construction. Rental revenues amounted to P7.01 billion, growing 25 percent compared to 2018. This was on the back of the completion of two new office buildings that brought FLI's total to 30 office buildings equivalent to 524,000 square meters of gross leasable area (GLA), and the full-year effect of rentals for buildings completed in 2018.
The office buildings are concentrated in its three major PEZA hubs in Filinvest City, Alabang, Mimosa+ in Clark Special Economic Zone and Cebu Cyberzone. Its other office developments spread around Metro Manila are found in strategic locations in Makati, Bay City, Ortigas complex; many of which are along the MRT and major highways. The office segment is expected to continue to grow in the medium term driven by demand from traditional offices, BPOs, co-working spaces, and emerging technology and e-commerce companies.
Diversifying your leasing portfolio
To further boost its rental business, FLI has also ventured into the logistics space through the launch of the Filinvest Innovation Park at New Clark City in 2019. Another logistics park will be launched in Laguna beside the fully sold Filinvest Technology Park. The company is seeing a demand for big land parcels and ready-built factories to address the needs of the growing logistics and e-commerce industry. Apart from lot leases, FLI is looking at constructing high-specification structures for lease to customers.
By the second half of 2020, Phase 1 or 64 hectares of the Innovation Park can start receiving locators who may wish to immediately start their building and warehouse construction. Meanwhile, your Company will be watchful of market demand to start the development of Phase 2 originally programmed to commence by the fourth quarter of 2020. The newly-completed government-built access road from the Subic- Clark-Tarlac Expressway (SCTEX) to New Clark City has substantially improved travel and transportation to and from the Filinvest Innovation Park.
Your Company has also developed a new leasing product which is the "dormitels" to address the needs of office workers who wish to live near their workplace. The first project, Lodgeplus, which will be completed this year, is located within the Filinvest Mimosa + Leisure City.
Underserved end-user housing continues to be our focus
FLI's residential projects continue to address the needs of the end-user affordable and middle-income markets which remain to be stable and underserved. Residential revenue growth of 18 percent is attributable to the high sales take-up levels in 2018 as well as the completion of mid-rise and high-rise residential buildings in 2019. Over the last decade, the market has evolved from being in-house financing-centric to bank financing. The residential segment supports its cashflow requirements from customer deposits and bank take-outs.
This growth was brought about by strong demand for FLI's product offerings under the Futura brand, focused on affordable housing projects and mid-rise building communities, and its dynamic lifestyle Aspire brand with its selection of themed horizontal, resort-inspired mid-rise and highly accessible communities catering to the middle-income segment. In 2019, FLI launched P13.1 billion worth of residential projects in greater Metro Manila such as Valenzuela City, Taguig City, Manila, Cainta and Muntinlupa, as well as in the provinces of Cavite, Rizal, Laguna, Pampanga, Cebu and Davao. To ensure that demand for housing across the country is addressed, your Company continues to acquire land in key areas and ensure sufficient inventory for the medium term.
Making a big bet on the Clark Special Economic Zone
Your Company has continued to focus on the development of its projects in the Clark Special Economic Zone: Filinvest Mimosa+ Leisure City which is a joint development of your Company and parent company Filinvest Development Corporation (FDC); and Filinvest at New Clark City which is a joint venture between FLI and the Bases Conversion Development Authority (BCDA).
Developments in the Filinvest Mimosa+ Leisure City are in full swing as one more 15,295-square meter office building is scheduled to be completed in 2020. A total of 10 office buildings will form Phase 1 of the Workplus Office Park over the next five years. FLI has nearly completed the first residential tower of Lodgeplus to house the locator workforce of the business park. The retail strip mall which will cater to the business park workers and guests of the Filinvest Mimosa+ Leisure City has been substantially completed and is expected to be operational later this year. The 24,876-square meter Mimosa Lifestyle Mall has been awarded and has broken ground.
The 288-hectare township Filinvest in New Clark City, a joint venture with BCDA, now has the Filinvest Innovation Park which will be host to logistics locators.
Recognition
In 2019, your Company was recognized by The International Finance's Real Estate Awards as "The Most Innovative Mixed-Use Developer". The award-giving body recognizes excellence in the residential and commercial property space in emerging markets. It also honors companies that stand out due to the quality of the products, service standards and consistency of service, by ensuring customer satisfaction and related products, including home loans.
Operating under the new normal
Your Company has prepared a re-entry program post-Enhanced Community Quarantine (ECQ). The program defines three major issues:
On the financial side, your company reassessed and revisited our project launches and capital expenditure programs and pushed back second-half launches to 2021 cutting our CAPEX by 48 percent to P16 billion. We will observe sales absorption in this environment and can easily accelerate projects should we experience a V-shape rebound since the project plans are ready and in place.
On workplace safety, we reduced office density by increasing work-from-home arrangements coupled with dual shifting schedules. This is complemented by sanitation, social distancing and COVID-19 testing protocol which clearly defines the rules governing the new normal. Personal hygiene tools like masks and sanitizers are required and the adoption of video conference meetings is the rule in communicating internally and with our clients and consultants.
Your Company has adjusted to new customer communications and expectations.
Your Company is supporting clients by granting our homebuyers a grace period during the duration of the ECQ period. We also gave rent relief to mall tenants who have remained closed during the period. We have instituted new sanitary and social distancing guidelines in both our office and residential properties. Our property management team has provided new services such as organizing small markets or group deliveries to save our homeowners from long lines at the groceries.
Your Company recognizes that financial performance will be impacted in 2020. The extent of the impact will be dependent on the duration and extent of the pandemic and how the government will intervene to minimize the economic disruption from the ECQ. We expect the office business to be most resilient while the retail business will be significantly impacted due to restrictions during the ECQ period and the General Community Quarantine (GCQ) period which limits the operations of our malls and the volume of mallgoers. We also expect the residential business to be weaker because of the more difficult financial circumstances of potential Overseas Filipino Workers (OFW) and domestic buyers.
Nevertheless, your Company assures all its stakeholders that despite the difficulties, it will continue to deliver outstanding service to its office and retail tenants, and quality housing to residential customers. We are in this for the long term. Your Company has surpassed several crises in the past and has proven itself to be resilient.
An active supporter in the fight against COVID-19
Filinvest, through its foundations, pledged P100 Million to support the fight against COVID-19. First, we rallied to support our healthcare workers with over 30,000 personal protective equipment and provided temporary facilities for frontliners as well as the use of our properties as temporary quarantine centers to prevent any meltdown in our healthcare system. This was followed by the donation of ventilators and PCR testing machines to increase the testing capacity of the country.
The Filinvest foundations also sponsored the fast-track development of a COVID-19 dashboard together with the Department of Health and Department of Science and Technology and Thinking Machines, a data science company. This dashboard now serves to track and provide the public and key government decision-makers visibility to cases, testing and hospital resources.
Appreciation for Support
To our home buyers and office and retail tenants, it has been our privilege to serve you. Thank you for your trust. Be assured that we will serve you in the best way possible.
I would also like to express my gratitude to our different stakeholders: our business partners, creditors and shareholders for your support in our efforts to provide the needs of our clients. Finally, to my management team and employees, thank you for your dedication, loyalty and hard work. Together, we will continue to build the Filipino dream.