Whether one stays at home or bravely goes to the workplace in this time of crisis, one needs to keep a bottle of 70-percent rubbing alcohol in tow. It's a new-normal essential, alongside soaps and other disinfectants.
From doorknobs and handrails to work desks, even the water dispenser that's shared by everyone in the office, we need to sanitize all surfaces to keep germs and viruses at bay.
For environment-conscious individuals, however, it's disheartening to see empty bottles stacking up fast. There's reusable masks and eco-friendly soap bars, but what about alcohol?
Cleene recently partnered with Mercury Drug to provide ethyl alcohol to its customers via alcohol refilling stations in select Mercury Drug stores across Metro Manila (see list below).
Customers can bring clean empty bottles and have these filled with alcohol. Consumers who wish to avail of the alcohol refilling must bring with them a clean, empty alcohol bottle that can contain liquids of 250 ml, 500 ml or 1,000 ml to be refilled by a refilling assistant.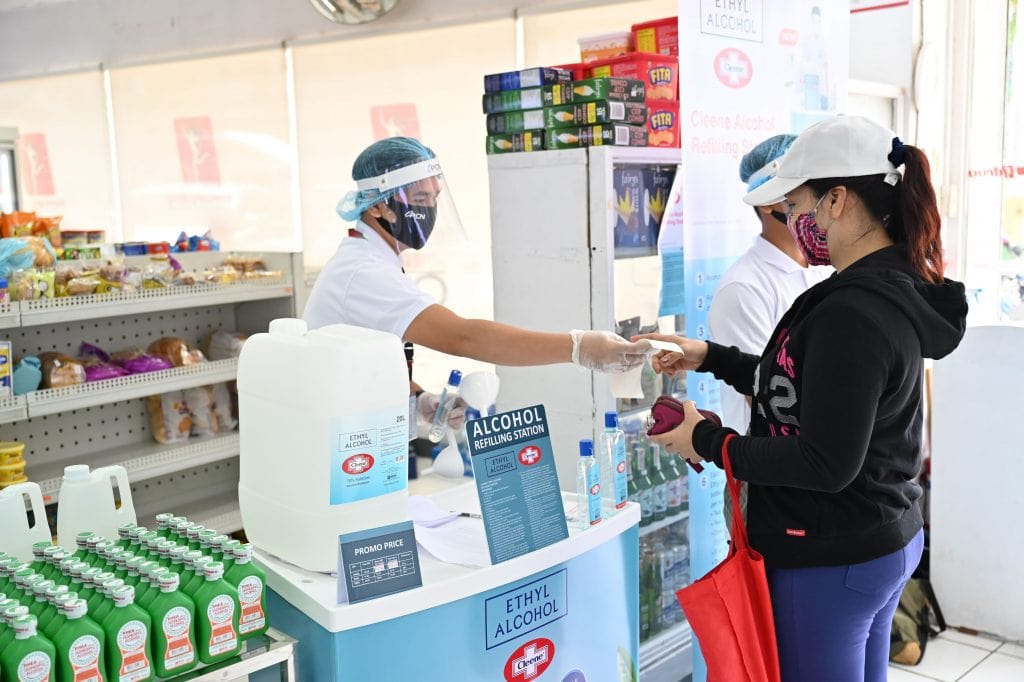 For further announcements, follow www.facebook.com/CleenePH
LIST OF MERCURY DRUG STORES WITH CLEENE ALCOHOL REFILLING STATIONS