One of the biggest lessons from this crisis: 'We need to transform our towns and cities.'
The coronavirus disease 2019 (COVID-19) pandemic has brought about many uncertainties and challenges to the lives of all Filipinos, including businesses such as real estate. After a three-month lockdown, people from all sectors are slowly starting to rebuild and adjust to the "new normal."
The question on everyone's mind is "How do we move forward during a crisis? and "Is it wise to invest in real estate while we're in the middle of a pandemic?"
The Philippine STAR's Property Report PH held the first of its "Moving Forward" series, entitled "Real estate today: Investment and market confidence amid a crisis," on June 11. Hosted by Property Report editor Tanya T. Lara, the online discussion featured PGAA Creative Design-Planning and Urban Design Consultants principal Architect Paulo Alcazaren, Golden Bay Land Holdings COO Jardin Wong, and Leechiu Property Consultants director of research and consultancy Roy Golez, Jr.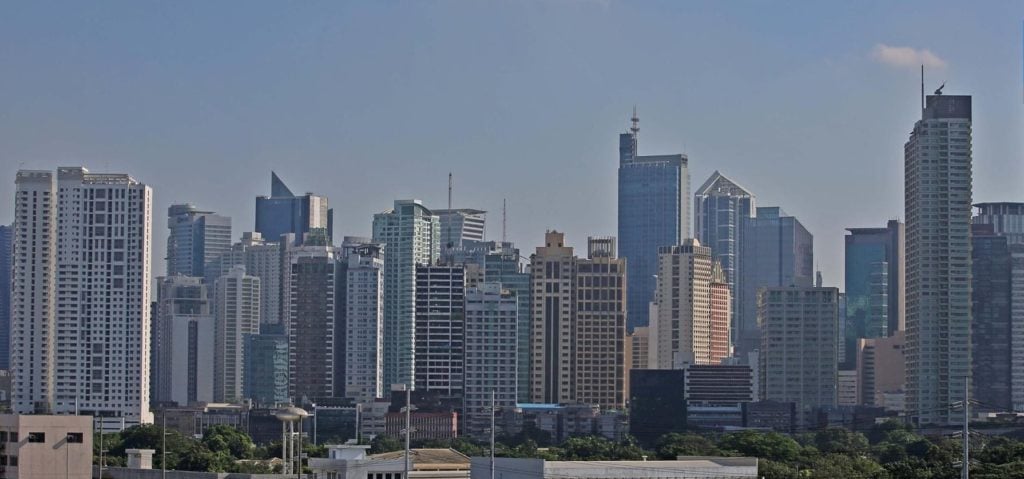 HOW COVID CHANGED BUYERS' PREFERENCES
For three months, parts of the country were put under the Enhanced Community Quarantine (ECQ) to curb the rising number of COVID-19 cases. Filipinos saw the importance of owning a home that not only sheltered them but also served as a sanctuary from the chaos and the lockdown made them realize what was important to have in their home.
According to a survey conducted by Lamudi shows that prior to the ECQ, 45 percent of interested condo buyers were looking exclusively at condominiums. During ECQ, 90 percent of them were considering buying houses.
"Real estate will never be the same after this pandemic. Our lives will have to change and with it so too where we live, work, worship and play," said Alcazaren. "Since six out of 10 Filipinos are urban or suburban, we will need to transform our towns and cities to ensure we survive, as well as sustain a quality of life that we deserve."
He went on to list the number of concerns that people had in relation to urban planning and design. Number one being health, specifically the number and configuration of clinics and hospitals. Number two, access to open green space for recreation, amenity and functionality. Three, access to food and essential supply. Four, land use, "which is how best to locate residential, commercial or mixed uses." And number five, transport and communication, "how we can get to where we want and need to go efficiently and safely, as well as how we can keep in touch with each other if we cannot safely do it face-to-face."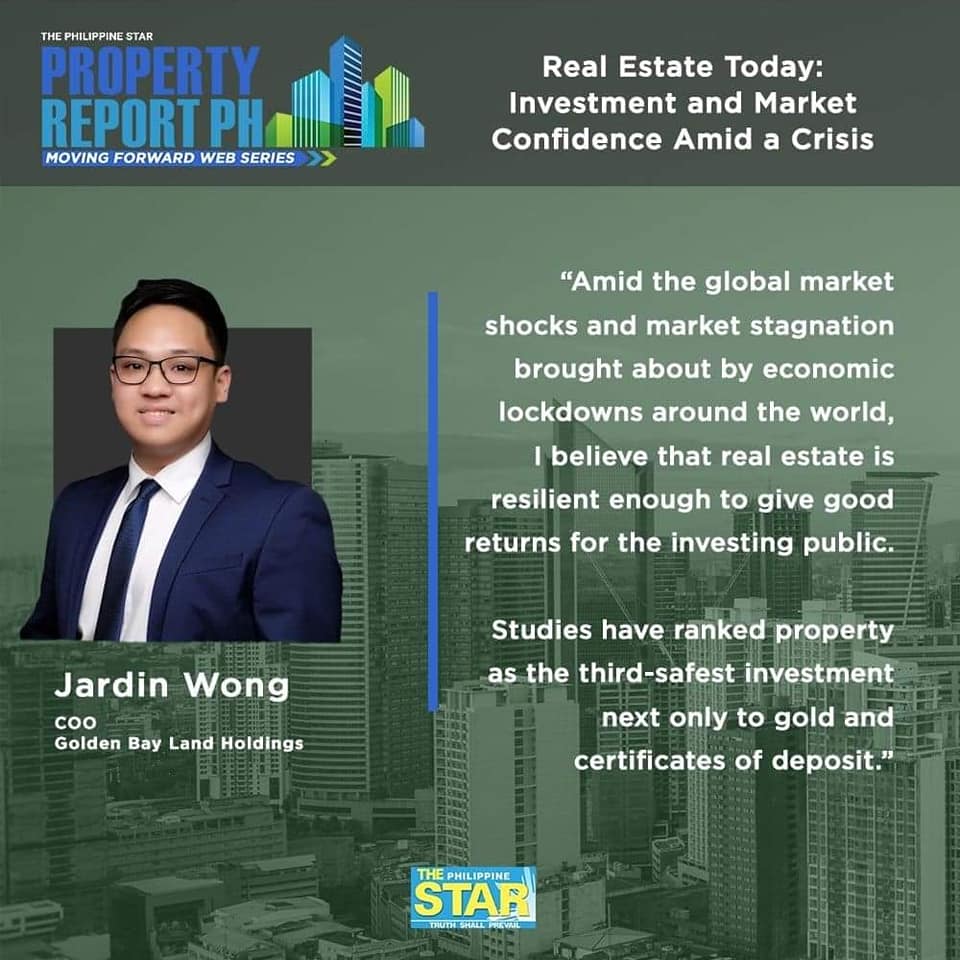 INVESTING IN REAL ESTATE TODAY
In past crises such as the Asian Financial crisis and the Global Financial crisis, the market saw a drop in prices of real estate. In 1997-1998, there was a 33-percent drop to the prices of lots in exclusive and high-end subdivisions such as Forbes Park, but during the Global Financial Crisis, the market only saw a 14-percent drop. Golez was quick to say that this kind of drop would not happen to the country now because it is presently in the best position, economically speaking, to face the current crisis.
However, with the COVID-19 crisis and the ECQ affecting real estate, the market experienced a "confidence shock," according to Golez. Fear of the unknown has led to cash preservation by big developers and residential buyers. Big developers have reduced capital expenditures by delaying launches and halting new projects, while buyers held off on making payments. But they are already seeing signs of recovery: growth in the BPO sector and a development in the sales of residential units.
Since real estate is one of the biggest investments people make, Golez suggests that if the plan has always been to buy a property, proceed with caution and have a six-month to one-year emergency fund on top of your sources of revenue.
Wong pointed out that there are clear advantages in property investment because real estate is resilient enough to give good returns. "Studies have long ranked property as the third safest investment next to gold and certificates of deposit. Property has long been the gold standard for investment for a plethora of reasons," said Wong.
These reasons include real estate as a highly tangible investment that buyers can see and feel; real estate have a legacy aspect in which these can be handed down from generation to generation thus giving investors a sense of security; and third is value generation.
"Over time, real estate tends to increase in value exponentially… (compared to) actual money that contracts due to supply and demand, inflation and fiscal pressure," he added. "Simply put, bonds and other securities that have fluctuating tendencies are more susceptible to market stocks."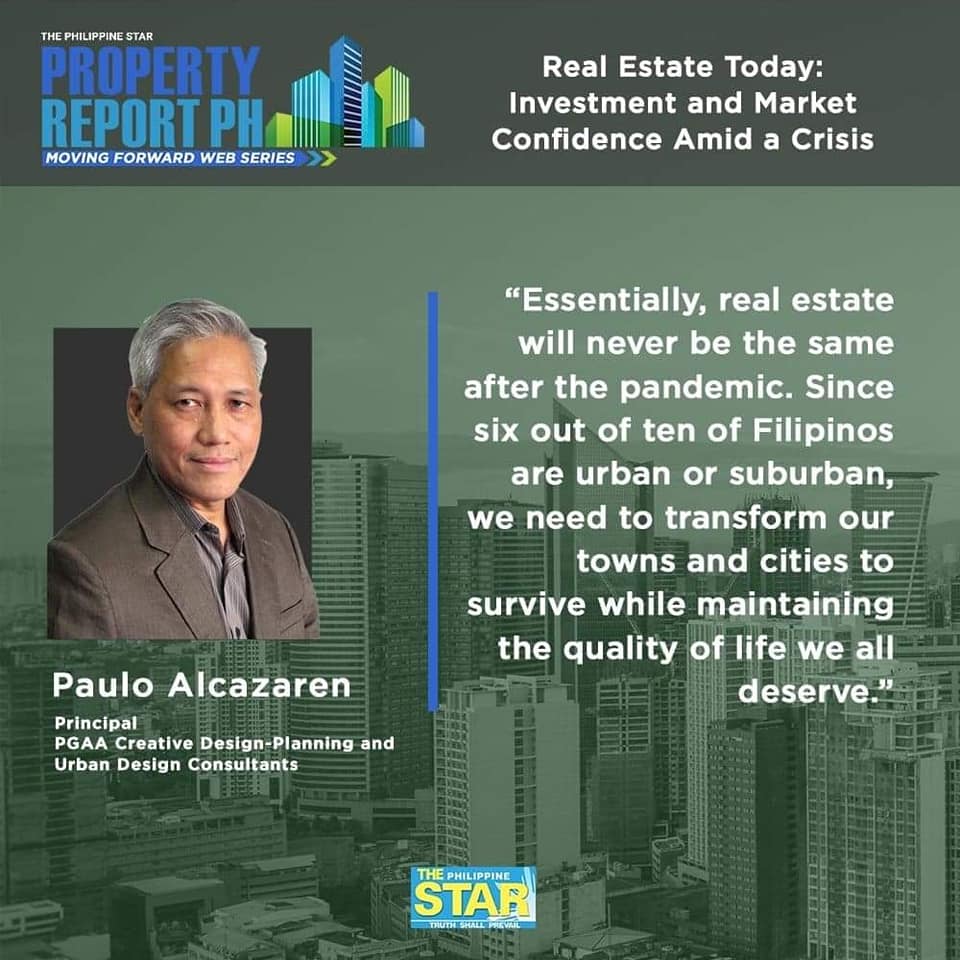 ADJUSTING TO THE 'NEW NORMAL'
The COVID-19 pandemic has raised a lot of awareness on design and use of property. For condominium developments, it means practicing physical distancing in elevators and hallways, limiting entrance to non-residents and the like. With the 'new normal,' these are now being integrated by developers into the designs of their projects.
Alcazaren noted that the new generation of architects and designers are more sensitive to the needs of climate change and sustainability. And now with the pandemic, they need to be prepared for the next one. He added that this preparation can also be achieved in the physical fabric of our cities, topologies of architecture and building types that will come about.
When it comes to government action, Alcazaren wants to see the Department of Human Settlements and Urban Development to give a clear direction "as to how we're going to shape our settlements and address urban development that looks at sustainability and preparedness in the future. And I hope that the department will also work with private developers and the general public to find out exactly what is needed in terms of all of our human settlements and urban developments."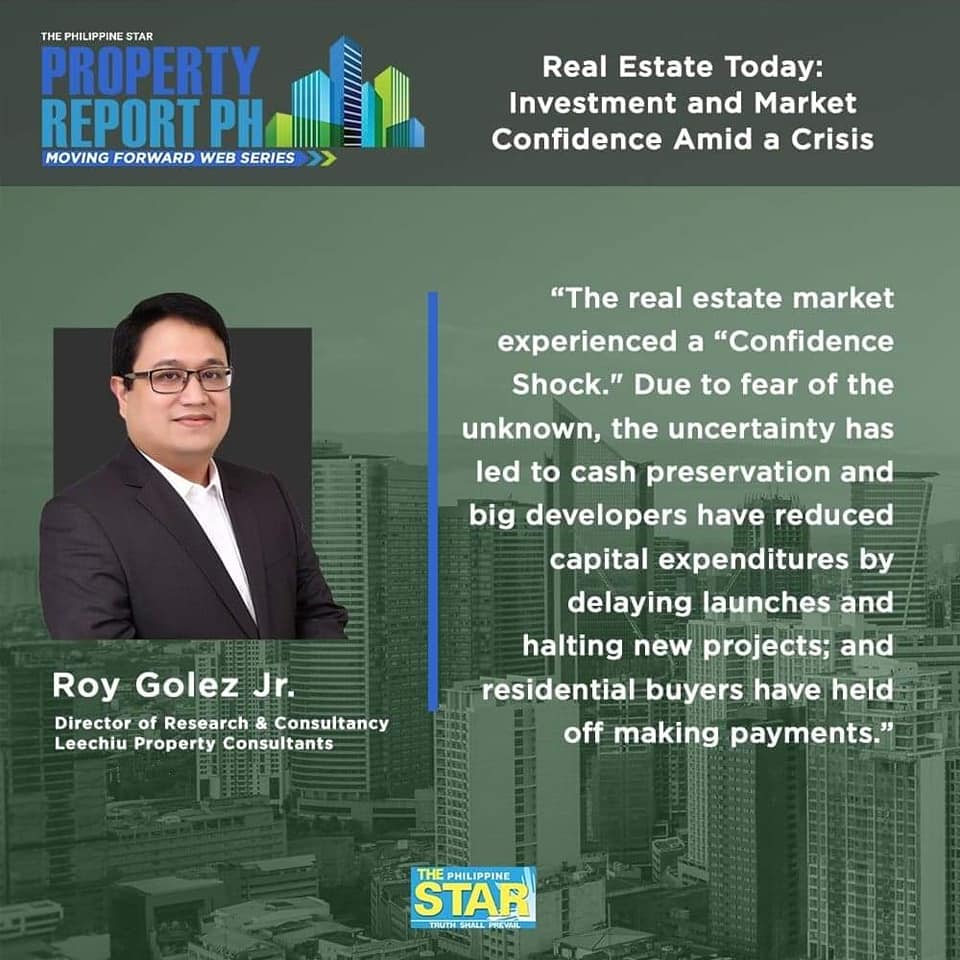 MOVING FORWARD
For weeks now, we have heard from property consultants and experts, and financial advisers that the real estate industry is resilient. This sentiment was echoed by Wong and Golez.
"For me, (the industry) is definitely battered but not defeated, challenged but definitely showing a lot of resilience. As a whole, it was not spared from the effects of the COVID-19 but it is one of the sectors that is projected to cause a strong recovery," expressed Wong. "However, that road to recovery will surely demand or require from us perseverance and cooperation, ingenuity, compassion and patience. It will challenge existing norms and guidelines but will also spur new insights towards more resilient properties. In the end, I personally believe that that path to recovery will create a more dynamic and responsive industry (that is) geared towards nation building."
"We have been through local and international financial crises and pandemics such as small pox and SARS. In real estate, we always have to think long-term," said Golez. "All these crises will come to pass and real estate is one of the more resilient and sustainable industries."
For Alcazaren, when the industry and the country get back to normal, it will be a new normal. "The biggest takeaway from this crisis is that we must learn from it. The saddest thing would be to not learn that we need to change the way we build our cities and all the lessons that we're now talking about has to be implemented both at the policy level by the government and at the actual practice of developers," he said.