The sizzling weather didn't stop shoppers at Madison Galeries Alabang from trooping to this year's Thrill for the Grill, an exciting and informative grilling event by True Value.
Leading the occasion was Chef Jose Felipe Gaerlan, culinary director and managing partner of Back of the House PH, and culinary instructor and lecturer at Ducasse Institute Philippines of Enderun Colleges.
Together with his staff, he demonstrated how convenient and easy it is to use closed-lid grills when cooking various recipes that typically require an oven, smoker and other cooking appliances.
Broil King features dual stainless steel burners, which let one cook several dishes at the same time. Weber takes pride in its flavorizer system, which keeps all the flavor inside the grill to create juicier roasts.
To prove it, the chef shared time-saving recipes for pizza, Cajun shrimp, rib-eye steak and, lastly for dessert, grilled banana s'mores — all while giving tips on how to perfect the dishes. See recipes below:
Chef Gaerlan shared that cooking pizza requires very hot temperature, and a closed-lid grill can do wonders to replicate a brick-oven pizza. "It has to be crisp on the outside — with leopard spots — while staying chewy. It's a matter of timing and temperature." He added that one can put as little as a tablespoon of tomato sauce for a regular-sized dough. For the garnish, it's better to tear fresh basil leaves with one's fingers rather than cut it with knife.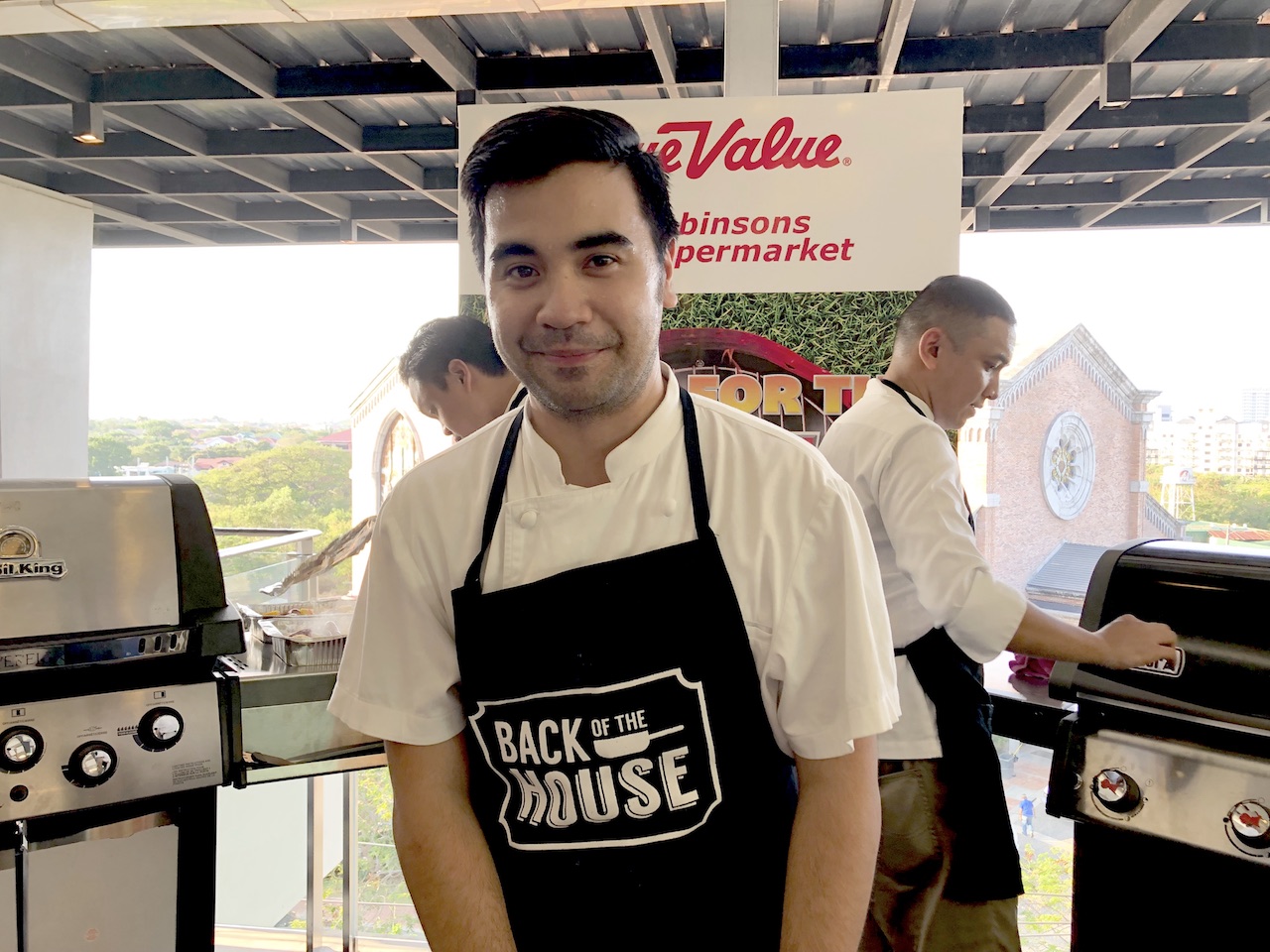 Meanwhile, he said that meats have a tendency to stick to the grill. So whether it has been marinated or not, the meat should be thoroughly wiped dry before grilling. The grill should be pre-heated and well oiled, too. And to achieve the diamond marks, never remove the meat for 30 seconds to one minute, and remember to place it on "10 o'clock" then "2 o'clock" positions.
"Grilling also adds flavor to Cajun shrimp, which is usually boiled," he added. "Slice some lemon and add olive oil, then all the moisture will produce a nice sear at the bottom." After the demo, six participants volunteered at The Grilling Experience Interactive Activity, a workshop that let guests replicate the dishes cooked by Chef Gaerlan's team. Afterwards, everyone in the audience had a chance to taste the wonderfully prepared dishes.
One lucky participant won a handy Weber grill during the raffle, while the first 30 registrants each took home a loot bag from True Value and event sponsors, Daiso Japan and Robinsons Supermarket.
"You might think it's intimidating to be in front of live fire or grill, or do something as pizza, but if you just listened to the tips we gave you, and if you really take time to study more, you'll see it's very simple," the chef capped.
Learning how to cook delicious and healthy grilled meals has never been more fun with True Value's Thrill for the Grill. Watch out for more of its grilling events this summer.
Photos by MAY DEDICATORIA