Beauty speaks as the epitome and foundation of every work of art. Like paintings, sculptures, and music, architecture requires beauty as its key element. Architecture is defined as the art and science of designing and constructing buildings.
Architects design structures such as houses, school, apartment complexes, shopping centers, office buildings, and factories. They also make sure that these structures are functional, safe, economical, and suit the needs of the people who will use it.
The United Architects of the Philippines (UAP) has launched an advocacy campaign slogan, "For your plans and designs, get an architect" which aims to stimulate and reeducate the society on the tasks performed by licensed and regulated architects, to promote the profession and to protect both the architects and the public. It has been, therefore, the organization's advocacy to inform the public about their roles and functions.
Being an official partner of the UAP, Wilcon supports this advocacy campaign. When you're planning to build a house or remodeling one, architects can guide you along the way. Architects can surely make your homes more beautiful, from the unique details of using new designs and touches, to incorporating the latest technology.
Homes are our most valuable asset and you will never go wrong when you entrust it to highly skilled and professionally trained architects. Architects will help you turn your aspiration into reality. They see the big picture. It is not just as basic as designing four walls and a roof; architects create the overall environment, from exteriors to interiors, achieving the best possible shelter for you.
Today marks a significant day for the UAP. Happening now is their annual exhibition, the UAP Construction Expo (CONEX) 2019 — a high-impact, high-profile exhibit of building construction products and services intended for buildings and other vertical structures. Simultaneously taking place at the SMX Convention Center is their 45th National Convention (NATCON), a congress attended by architecture professionals from all over the country.
With this year's theme, "Architect in Focus," CONEX 2019 features home building, home improvements, building technology, and building products, to include modern trends in the vertical structure business. It is flocked by architects, industry partners, and other related industry corporations such as developers and topnotch architectural firms all over the world.
"UAP is poised to leap into a level where others aren't going to be. We want to be self-surpassing, make things happen and level up to what we believe has made UAP, the prime professional organization, and architecture, the prime profession in the design and build industry," UAP National President Architect Benjamin K. Panganiban, Jr. said during an interview.
Over a decade now, Wilcon Depot continuously ignites its partnership with UAP. "Wilcon Depot offers a lot of opportunities for architects, technical professionals in the field of construction," architect Panganiban added. "Wilcon offers a lot of building materials to which we, the technical people, appreciate, design and use for our various construction projects."
Showcasing the latest and most relevant in-house and exclusive brands that feature both innovation and sustainability, exhibit goers will be able to see and experience Wilcon's exclusive brands such as Grohe, an exclusive brand of Wilcon that offers sanitary faucets, hand showers, and bathroom accessories; Pozzi, a trusted all-around bathroom solutions; Rubi, a partner when it comes to tile cutting necessities; MacroAir, a US brand dedicated in delivering innovative design and cost-effective ceiling fans; Hamden, an ideal partner for your kitchen needs; Alphalux, an energy-efficient lighting solutions brand; Grespania, a high quality ceramics Spanish tiles; Novabell, a ceramic tile brand with international quality standards made from 40 percent recycled materials; Franke, a kitchen system fit for any type of demand; Kohler, a trusted global manufacturer of sanitary ware and kitchen brand; and Koller, a Wilcon house brand offering comfortable and durable bathtubs and shower enclosures.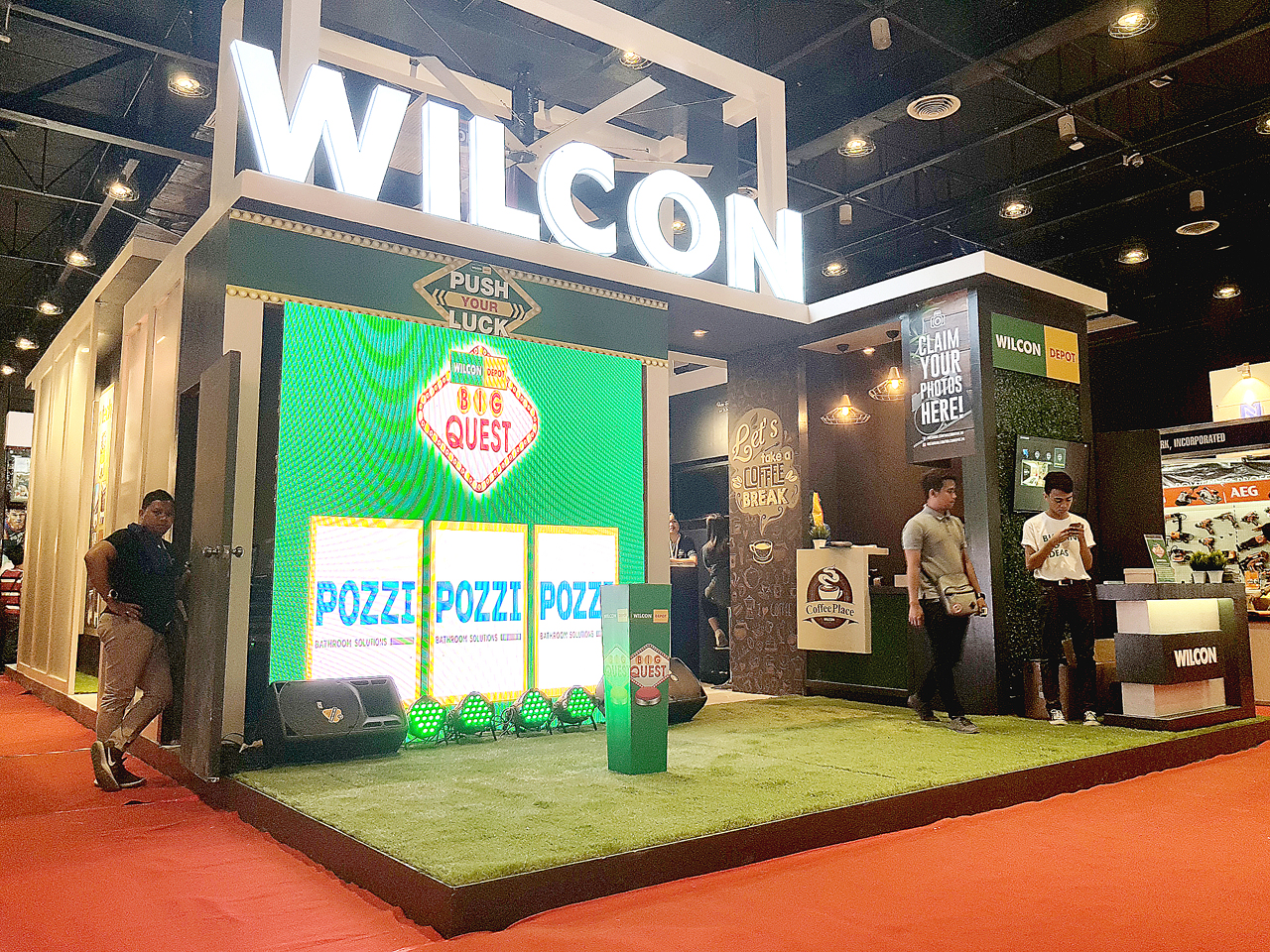 Wilcon Depot has always pursued meaningful engagements with its partners, suppliers, and customers. Experience CONEX 2019 at SMX Convention Center in Pasay City until tomorrow and visit Wilcon booth at No. 159.