(Tanya is concurrent editor of STAR's Property Report PH and Lifestyle assistant editor. She has covered architecture and design, real estate, fashion, travel and other lifestyle beats for the past 20 years. Prior to the paper, she worked in political and lifestyle magazines.)
The Philippine STAR launched and introduced its newest weekly section to stakeholders in the real estate industry last week, and today we present our maiden issue.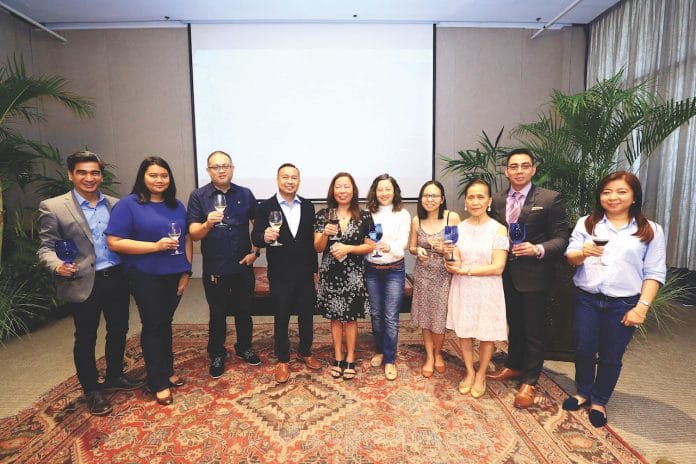 Philippine STAR president and CEO Miguel G. Belmonte says, "The property and real estate industry in the Philippines is robust and growing because demand for quality homes is on the rise. Home-based as well as overseas Filipinos are looking to buy, so as a service to our readers who want to acquire their dream homes, we created Property Report PH. This section will report on the various options in different locations and price points from a selection of property developers. Our features will be firsthand and experiential, written by veteran journalists. We will bring to our readers entertaining, out-of-the-box stories on real estate."
Property Report PH's first issue — 28 pages of essays and industry stories — is a sample of everything the section covers. We will have stories on the latest in development — residential, commercial, tourism estates and leisure — and how they impact our daily lives, and what you should consider when leasing or buying a home from financial and legal aspects. We will report on how the government and developers are building our cities and our future, what makes us stay and what makes us leave.
Our decision on where to live is not an easy one to make given all that we must consider like traffic, our place of work, our families and finances.
And in this issue, we have two essays that reflect how family takes precedence over everything else. One story is on the difficulty of searching for a home in the city and how quickly a starting family outgrows their space. The second is a story about leaving the city altogether — including a glamorous career — and relocating to the countryside to feel the soil underneath their feet. In both stories, the determination to stay in Manila and to leave it is driven by what's best for their children.
We've assembled a team of brilliant writers and editors from newspapers and magazines, TV and online who will bring fun and engaging stories to our readers as we examine where we live, work and play — and why we are where we are. Most of them are now freelance writers who have left journalism to pursue other wonderful things — but writing is in their DNA and they're all excited to be part of our section.
We hope our readers will be, too.
* * *
Aside from its print edition, Property Report PH will be carried online in STAR's dedicated Modern Living website, which includes stories and clips from our show Modern Living TV. Check out  www.modernliving.ph.