Trust and partnerships took center stage during the recently held DATEM Partnership Night in celebration of the Quadruple A company's 35th anniversary in the construction business.
Dubbed "DATEM: 35 Years of Building Trust," the milestone event, held at the Grand Ballroom of Manila Marriott Hotel in Pasay City, was a coming together of some of the biggest players in the real estate industry, including subcontractors and suppliers, as well as the company's most trusted partners in the local government, banking sector, academe, and media, to name a few.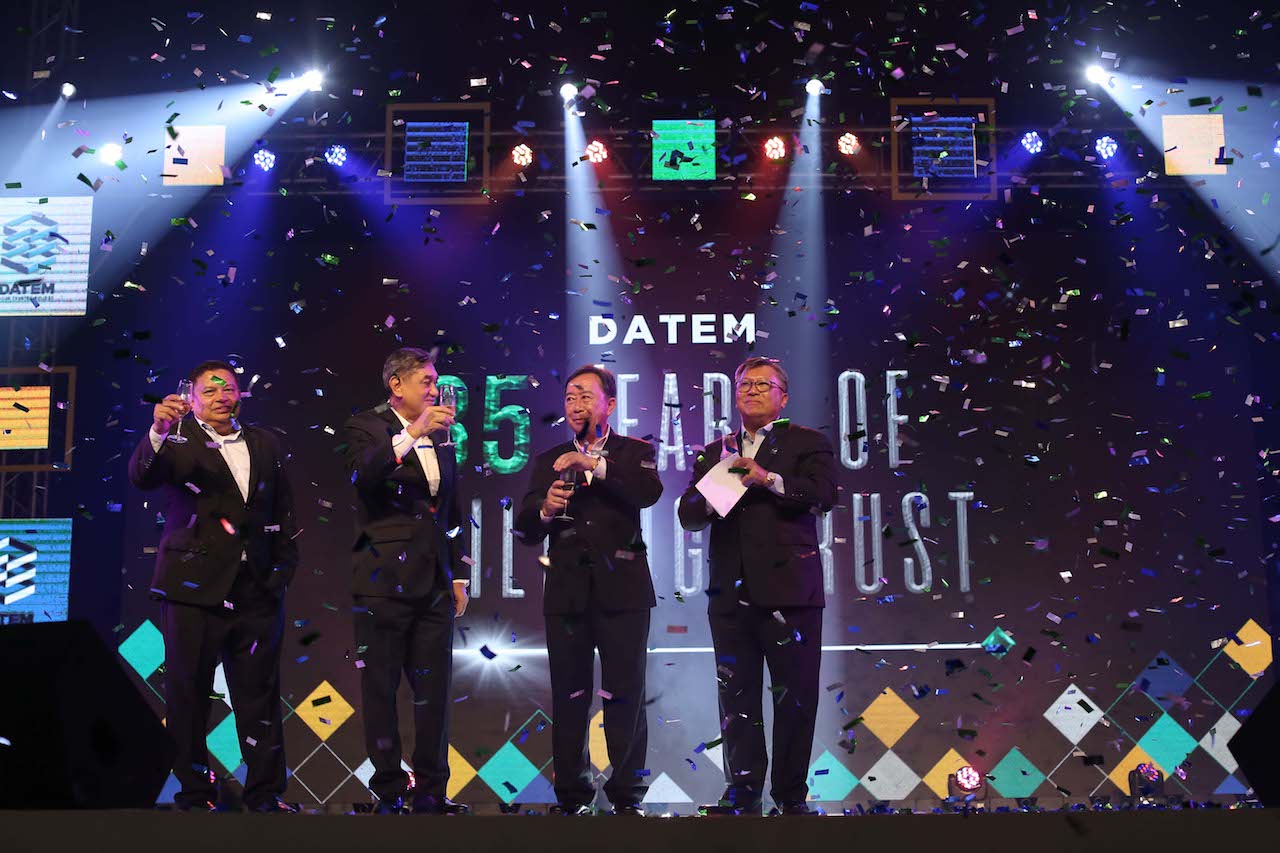 In a tribute to its valued clients and partners, engineer Levy Espiritu, DATEM chairman and CEO, notes: "When we first established DATEM, our goal was to make a difference in the construction industry through innovation and technology. We endured a lot of storms, but we were able to keep our heads above water. Thank you for everything you have contributed to our journey so far and to our story going forward."
Apart from a celebration of solidarity, one of the highlights of the event was the grand unveiling of the company's new official logo, which communicates the DATEM commitment to build and nurture meaningful partnerships and contribute to nation-building.
Architect Arnulfo De Asis, DATEM managing director and COO, states, "At DATEM, we build beyond steel and lumber. We are committed to building strong and enduring relationships. This is exactly what the new logo embodies – our commitment to go above and beyond the needs of our partners."