kitchen a beautiful, comfortable, and functional area with elements that are aligned to your movements when cooking dishes and whipping up desserts. Here are some foolproof tips from Moss Manila's top interior designer Cyndi Fernandez-Beltran and its president Amado Victor Beltran, as shared in their latest vlog.
Function should be top-of-mind when revamping the heart of the home. "Consider your seating and how your family likes to move around the kitchen," said Fernandez-Beltran.
Know your aesthetic. "What kitchen design really appeals to you?" is something you should ask yourself early on. "You don't want to end up having a kitchen that just disconnects with the rest of the house," she said, adding that accessories like pans, ladles, spices, and condiments need to be put into consideration in order to match its overall vibe. For the Beltrans, clean lines, glam with gold touches, and chic with wood hints are some of the best ways to go.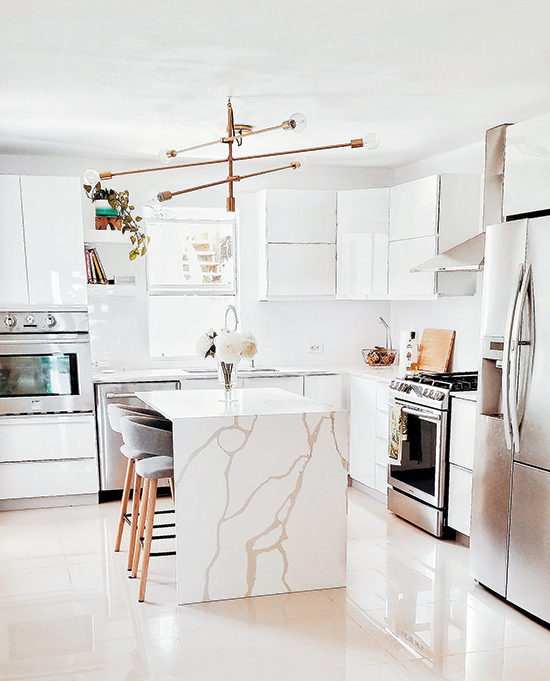 Make use of a "working triangle." This may seem new to most of us, but it's a rule of thumb in kitchen-planning. Fernandez-Beltran referred to it as "the correlation of the three most important appliances in your kitchen—the stove, refrigerator, and kitchen sink."
Here are some layouts to consider:
Choose your appliances beforehand. "Appliance purchase usually becomes an afterthought," she mused. This could lead to unexpected changes, adjustments, and expenses.
Make sure to create storage space in your kitchen. "You have to really put into consideration a lot of the things that you usually use," she pointed out. Compartments, a good racking system, and flexible shelves are must-haves. "Just be overall mindful of the way you move around your kitchen just so whatever you use everyday is just within your reach," she suggested.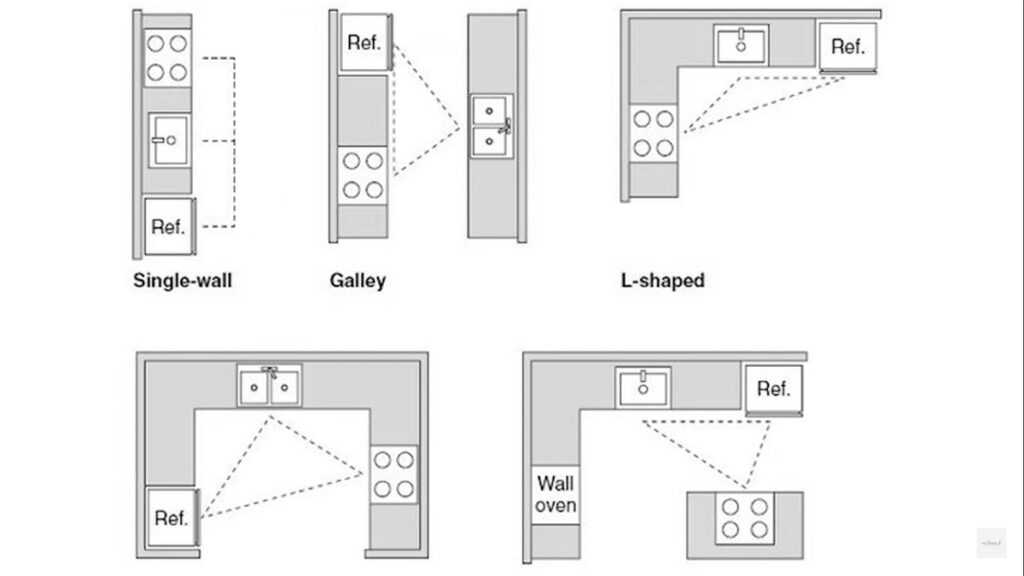 Maximize lighting. The Beltrans shared that there are three types of lighting, and they all could give off maximum effect if used properly. "General lighting allows light for the entire space, task lighting is very specific to the task itself, and accent lighting adds character to the space," said the home expert, who also emphasized that all three should be present for a warm, soft atmosphere in the area.
Choose the right materials. "The materials don't only dictate the look and feel of the space, but also the quality and longevity of your kitchen," Fernandez-Beltran said. "Invest in materials that are luxurious enough or whatever your budget will allow for." Such include quartz and stone for countertops, high pressure laminate cabinets, as well as tiles, bricks, stone, and glass for the backsplash.