When we think of a retirement home, we think of it as a separate investment which we really need to save up for.
But if you have decided to age in place or you already have a property somewhere and you can already build on it, you can start preparing your retirement home.
Age in place means you see yourself living in the same house you currently live in for the next few decades. If you have just acquired your house, it would mean a lot of savings if you have your house designed as a multi-generational space, which means the spaces will be planned for each phase of the homeowners' lives.
Multi-generational home
Here are some interior design tips for a multi-generational space and a retirement home.
For a multi-generational home, there should be a den or entertainment room with a toilet and bath on the ground floor that can be converted to a bedroom for the elderly in the future.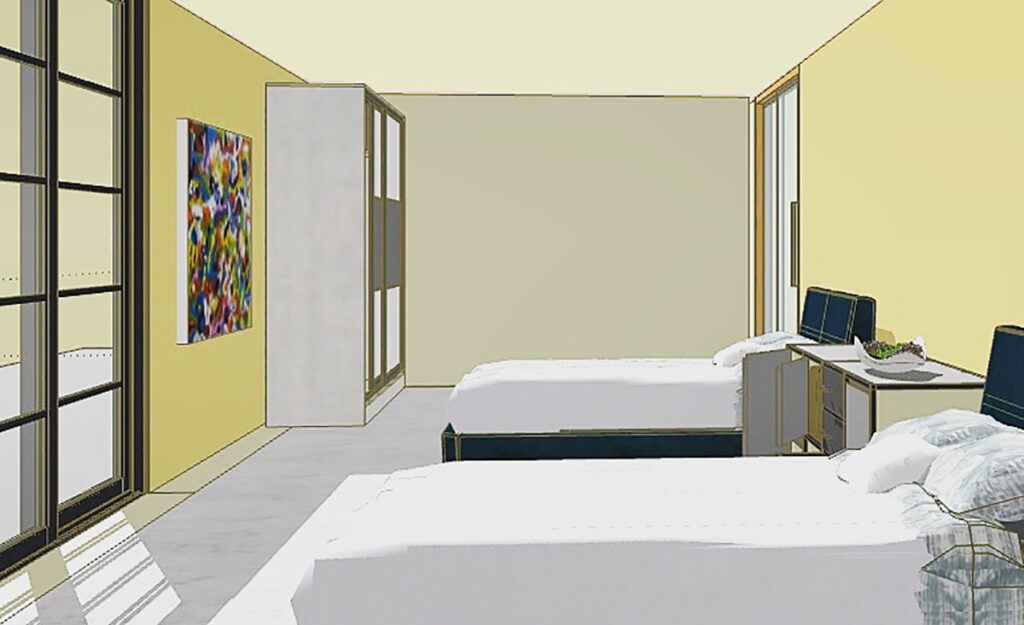 There should also be enough space especially if there will be more than one elderly person in the household. The area should be accessible and should still allow privacy as older people may be sensitive to too much noise.
Bungalows
A single-storey house like a bungalow is highly recommended for aging homeowners.
Steps may need to be replaced by ramps to make the house wheelchair-friendly. Sliding doors are recommended, otherwise, the width of regular doors should accommodate a hospital bed and wheelchair.
Entryway of 1.20 meters is recommended for bedroom doors and the doors must allow for quick response and ease of transport in cases of emergency.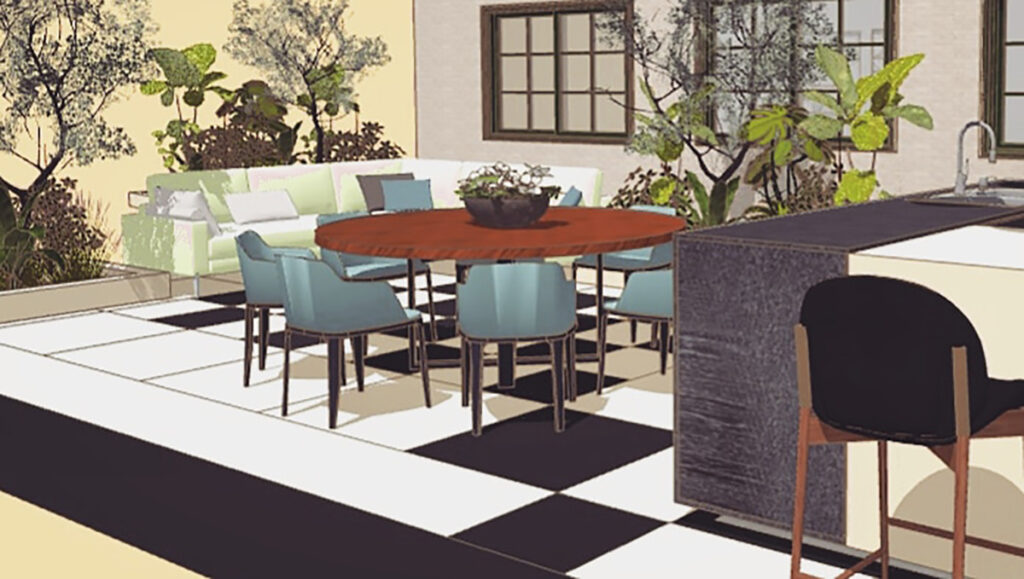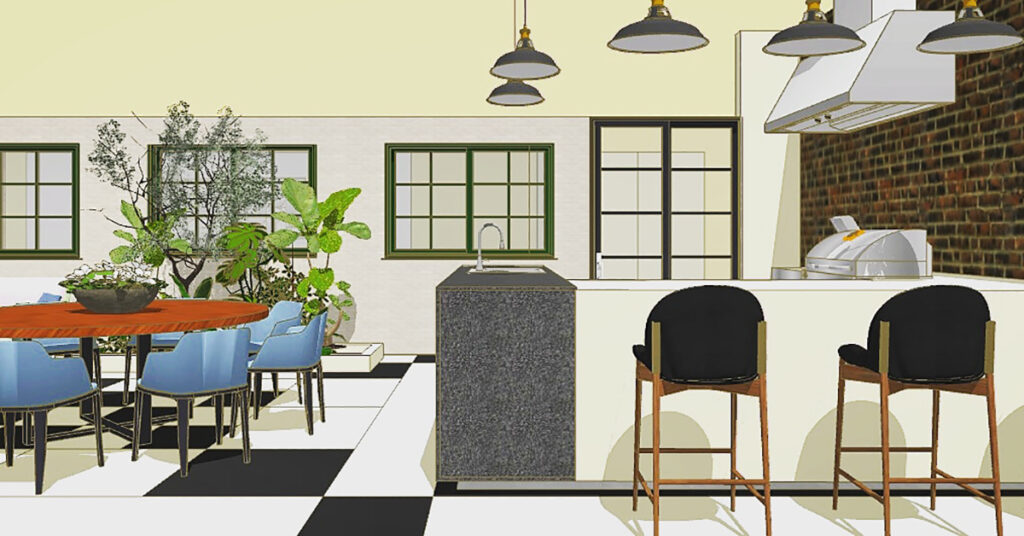 It's important to use non-skid tiles all throughout the house especially if you have both toddlers and elderly present. There should also be non-skid tiles in the bathroom plus handrails. The floor should be flat and continuous to avoid accidents.
It shouldn't have slabs that are approximately three inches high. These slabs are often used to separate the shower area but such slabs may not be convenient for our senior household members.
The bathroom should be big enough to accommodate a wheelchair. The lever-type faucet is recommended for the lavatory as it is easier for both kids and elderly to use.
The same thing goes for all door handles in the house. The bathroom door of the elderly occupant should swing outwards for safety purposes in the event that the elderly gets into an accident inside the bathroom.
Home office
A home office is still a must even for retirees because of pending paperwork to be accomplished or they might have discovered other ways to be productive and still need a space to work.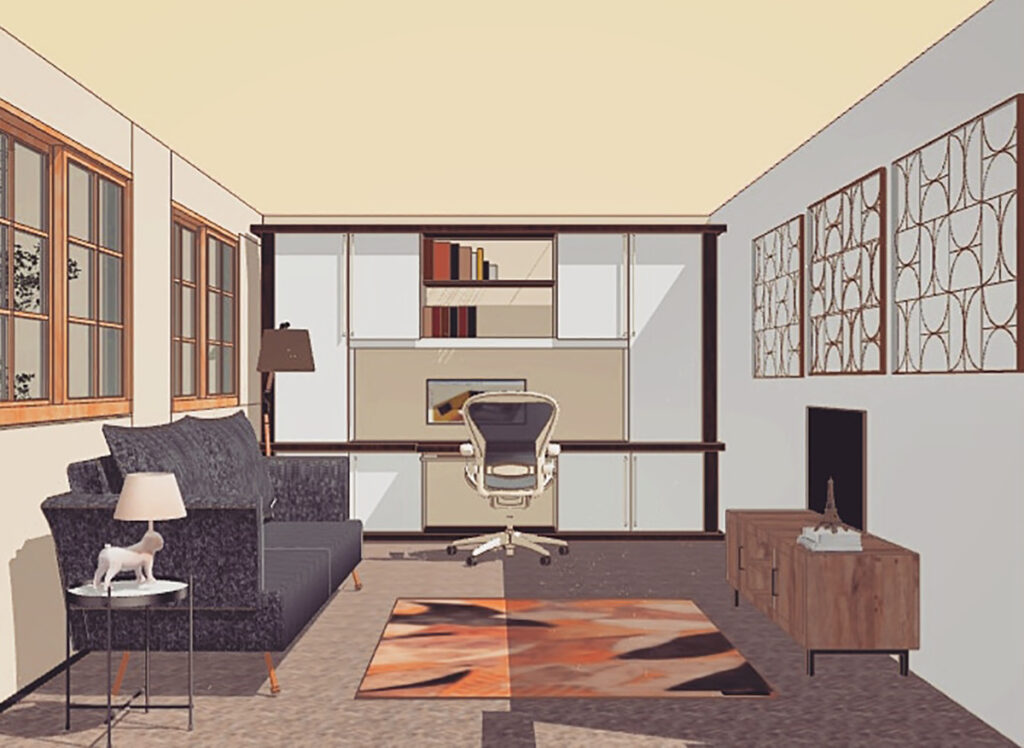 Home offices may have several cabinets in place. It is recommended to install soft closing mechanisms for cabinets, drawers etc. This type of mechanism reduces the force needed to open and close it. This is also applicable to closet doors, pantry and all other storage systems all throughout the house.
A newly-retired individual would often want to entertain family and reunite with old friends.
Another design tip that ensures COVID-19 health protocols are in place is to create an outdoor kitchen and serve guests al fresco, complete with greenery and equipped with quiet industrial cooling systems.
Having this outdoor area in your home gives retirees that 'having gone out with friends" kind of feeling without having to step out. They can just enjoy the company of loved ones in the safety of their own home.
Preparing for retirement is part of our responsibility to ourselves. We cannot expect others to do this for us. Taking care of ourselves means we also need to take care of our future — and older– selves. Ensuring that we are able to create a safe and comfortable haven for us to enjoy our retirement and our twilight years is a true indication of a life well-lived.