For enclosed spaces like the interior of your car that is constantly exposed to possible contaminants like viruses, bacteria, and fungi, sometimes you wonder whether the usual wash is enough to get rid of dangerous, disease-causing particles. Can the cleaning agents reach deep into the AC system to kill viruses? Are you confident that the vents, nooks, and crannies are safely disinfected? Does regular cleaning get rid of all the unwanted residue, dust, and germs from shoes, clothing, packages, or bags?
The same concern applies to the home and office spaces. As we are in the midst of a raging pandemic, we want to make sure that the rooms in our homes and workplaces are thoroughly clean and safe. Now there are many ways to clean and disinfect physical spaces. Regular cleaning with soap, water, cleaning solutions, and alcohol is a common practice. Others clean and disinfect objects and spaces by fogging, misting, or with the use of UV light or disinfectant sprays. But there is a new and scientifically proven way of cleaning and disinfecting spaces like vehicles, offices, and homes—Sanivir Smoke.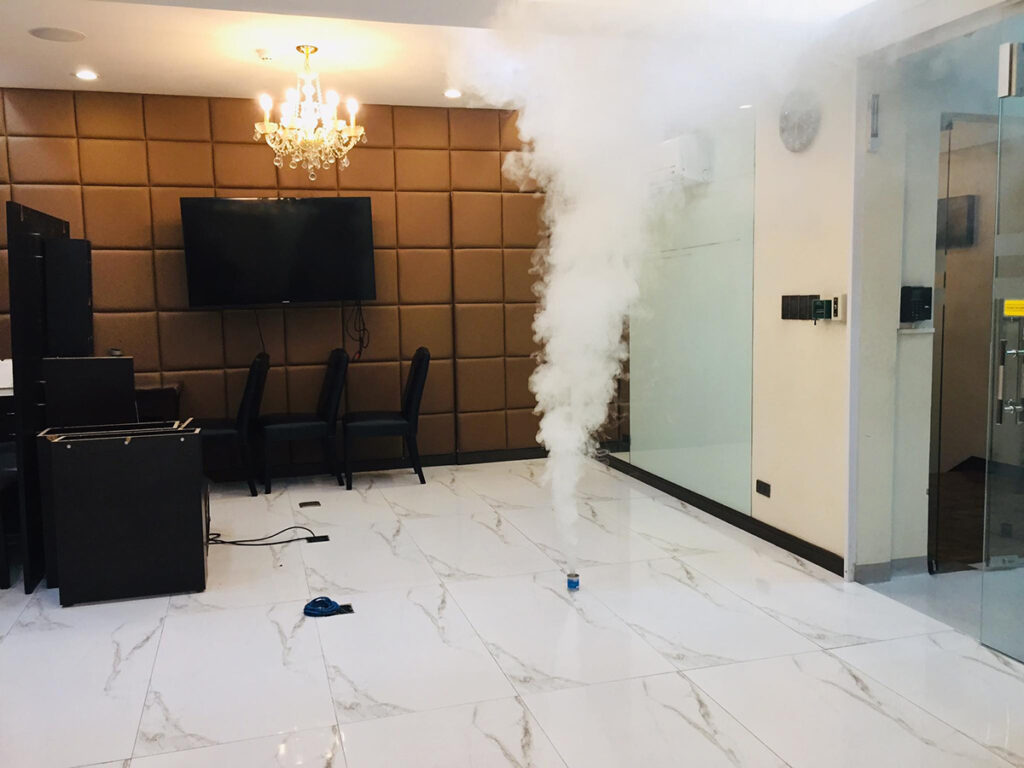 Disinfect your space to the highest level
Sanivir Smoke is a fumigant disinfectant that is FDA approved and certified by international laboratories such as the Instituto Valenciano de Microbiologia and leading biosecurity firm Bioplagen to be a more effective disinfectant compared to fogging, misting, UV, or any spray disinfectant.
It fights all types of viruses (including airborne viruses), bacteria, and fungi in the air and on surfaces. Sanivir Smoke contains Orthophenylphenol (7.0%) and Glutaraldehyde (3.5%)—two powerful ingredients proven by the Centers for Disease Control and Prevention (CDC) and other international laboratories to kill the coronavirus.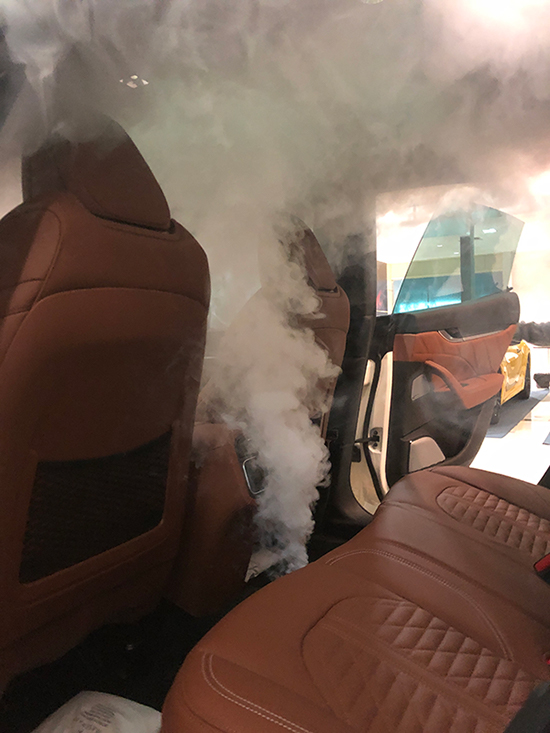 Protection for up to 2 weeks
Once applied, Sanivir Smoke keeps surfaces and spaces protected for up to two weeks, or depending on the number of people coming in and going out of the disinfected area. The molecules of Sanivir Smoke is suspended in the air for up to two weeks, giving protection to everyone who enters the room.
The product can be used to disinfect enclosed spaces such as homes, offices, restaurants, warehouses, and vehicles like cars. And since Sanivir disinfects via dry smoke, its disinfecting power is able to access hard-to-reach areas like cracks, crevices, aircon filters, keyboards, etc. It is safe to use, child- and pet-friendly, and does not leave any residue.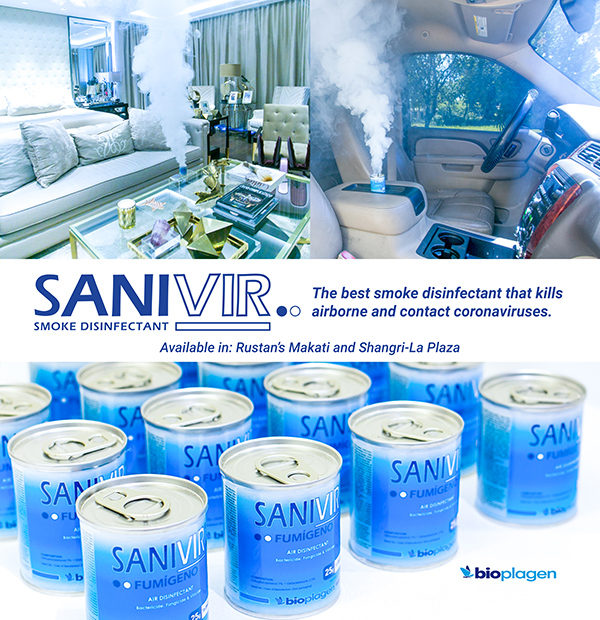 How to use Sanivir Smoke
Shake the can in a horizontal motion to loosen the powder inside. Open the can and take out the wick's plastic covering. Then place the opened can on a non-flammable surface in the center of the room before lighting the wick. Leave the room for 6 to 8 hours and ventilate the area for an hour before using the room again. This process can be done every two weeks for enhanced protection.
Sanivir Smoke is available in two sizes: the 25-gram canister can cover an area of 30 to 50 square meters, while the 1-kilogram can is perfect for 500- to 550-square meter spaces like offices, warehouses, restaurants, etc.
Sanivir Smoke is available at Rustan's Department Stores and online shops: Stork.ph, Shopee, Nest Genie, and Lazada. You may also call our Sanivir Hotlines: Shelley Vergara 0971 557 5445; office (632) 8371 3936, (632) 7411 2620.