All over the world or in one's home country, outdoor weekend markets are the place to be. After all markets are among the best places to see, feel, taste and touch local flavors and culture — whether it's the Grand Bazaar in Istanbul, Turkey; Djemaa el-Fna in Marrakech, Morocco; or the Tsukiji Fish Market in Tokyo, Japan.
Visiting markets is certainly a delightful bargain hunting and gastronomic adventure rolled into one. For sure, it is in these outdoor markets where one will find goods and curio items one may never see in malls and groceries or even online.
Indeed, going to outdoor markets, navigating one's way through the labyrinthine stalls and outlets, getting bargain prices and finding unique or handcrafted wares, gives one that sense of utopia, a fulfilling race with some best finds as your prize.
In this time of COVID-19, going to an outdoor market is likewise practical and not just pleasurable, because it is al fresco.
The good news is that real estate tycoon Manuel B. Villar Jr. has come up with this innovative concept with the opening of SOMO Market, a weekend outdoor market in Daang Hari in Las Piñas.
SOMO Market is the first and ultimate outdoor shopping destination in the south.
With SOMO Market, Villar experiences a full circle of sorts. The rags-to-riches Forbes listed billionaire knows markets like the back of his hand. He used to tag along with his mother who sold shrimps and fish in the stalls of Divisoria when he was a young boy of nine.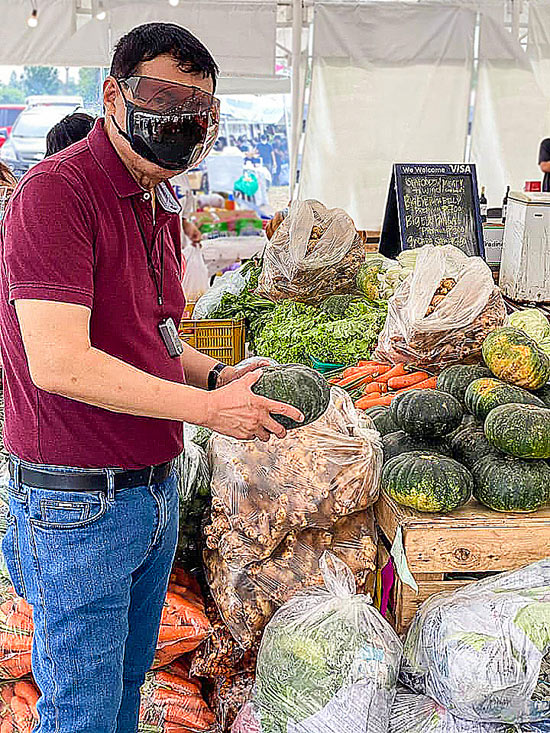 "Enjoying the good vibe here at the SOMO Market in Daang Hari. This is a common scene for me when I was growing up. It makes me reminisce that time when my Nanay and I were selling fish and shrimp at the Divisoria market," Villar said last year in a post on his Instagram account, showing the scenes from the SOMO Market.
"Shrimp, fish and veggies, anyone? Come to SOMO Market," he said.
Armed with these unique and valuable childhood experiences, he knew the importance of markets in a community. And he also knew it well enough to improve on it.
Thus, SOMO Market was born. It is the fruit of his experience and ingenuity in elevating seemingly mundane everyday routines into extraordinary experiences.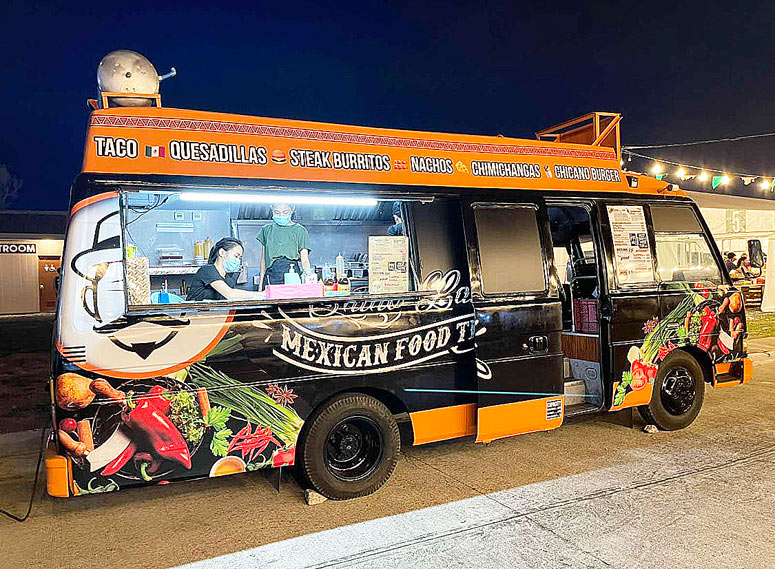 Market lovers will have a feast for the senses — bright yellow fruits; green leafy vegetables; the aromatic smell of new plants; sumptuous fresh seafoods ready to be home-cooked and what-have-you.
All these and more are available in SOMO Market's over a hundred merchants spread over a sprawling area of five hectares of outdoor shopping space — more than enough for proper social distancing and ultimate shopping pleasure.
At SOMO Market, one will find products ranging from fresh produce, seafoods, meats, plants; apparels from Taytay; toys, organic products and a whole lot more.
It boasts of the freshest produce coming from our farmers hailing from Baguio, Mindoro and Davao, to name a few.
Shoppers and retailers alike can buy in bulk to avail of wholesale prices.
Indeed, the SOMO Market not only provides a wide range of choices for shoppers but it also supports farmers, local cooperatives and small businesses selling various items.
This is notably important in this time of the pandemic when many of these small businesses have lost their income and traditional outlets.
Foodies
For the foodies, SOMO Market brings a delightful dining experience through its wide array of cuisines from your favorite local street food to international dishes.
Another special feature is the Trunk Sale area that brings the community together. Here, sellers can offer preloved and brand-new items that make that trade fun and exciting.
Some unique finds
At the SOMO Market, one will find Pintura & Co., a company started by three students in their university. It's a stickers and bags business which they decided to continue to sell.
Their driving force for the business is their passion for art. They are able to express themselves through their stickers and art.
Baker Jo is a food business started by a displaced overseas Filipino worker who lost his job because of the pandemic. The store offers baked and cooked goodies.
Another unique find is Alexis farm, owned by an entrepreneur who leads a group of farmers and people in agriculture. The store is a venue for farmers to sell their produce and bring these goodies to the tables of Filipino homes.
The SOMO Market is open for long hours. Choose the best time for you. It is open on weekends, every Friday from 4 pm to 9 pm, and every Saturday and Sunday from 8 am to 9 pm.