AllHome, your one-stop shop for all your home needs, adds another branch to its network outside Metro Manila as it opens a store in Cauayan City, Isabela.
Situated in Brgy. Sillawit, Cauayan City, the latest addition to the AllHome store network boasts over 7,300 square meters and sports a new, optimized look—higher ceilings and a spacious racking system that showcases its unique and stylish product offerings.
AllHome Cauayan is the 7th branch to open in Luzon, outside of Metro Manila and the 15th large free-standing store format. AllHome recently opened branches in Santiago, Isabela, Cabanatuan, and Sta. Maria in Bulacan, and now has a total of 52 branches nationwide. This includes 22 large mall-based stores and 15 small specialty stores.
In the Cagayan Valley region, Cauayan City is one of the most populated areas and a key urban center providing commercial facilities that serve customers within the city and also those residing in nearby places.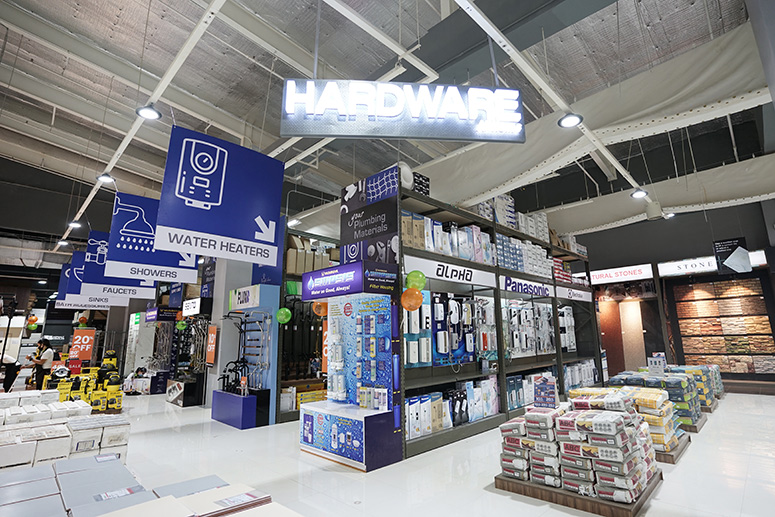 Manny B. Villar, Jr., AllValue Chairman said "With the launch of AllHome's branch in Cauayan City, contractors, architects, interior designers, and even homeowners and design enthusiasts no longer have to travel far to access a wide range of reasonably-priced home building products and services."
Shoppers in Cauayan can now enjoy the four easy and safe ways to shop at AllHome. They can go to allhome.com.ph or download the AllHome Ph App and browse through AllHome's products, add to cart, and check out; Chat with an AllHome Personal Shopper; Send inquiries and orders at Shop online at AllHome Viber Community, where promos are posted regularly; And, for specific construction and hardware needs, shoppers can chat and order from AllHome Builders Centre Shopping Community.
"In a short span of seven years, AllHome has revolutionized the home depot shopping experience. Not only do we let customers consult in-house building experts, we are among the first to offer AllHome Personal Shopper service in 2020. Customers can submit orders through Viber, and settle payment through online bank transfer, online credit card, and QR payments. Purchases are then delivered via our own delivery service or the customer's choice of delivery service provider," said AllHome Vice Chairman Camille Villar. She also added, "This convenience is largely enjoyed by our customers and we want to bring this experience closer to home makers of the north."
"We are proud to bring our expansive product offerings to Cauayan. Customers can check out our seven main categories to complete their homes一hardware, construction, tiles and sanitary wares, furniture, appliances, linens, and homewares," said Benjamarie Therese N. Serrano, AllHome President.
By bolstering its presence in the northern part of Luzon, AllHome ensures that these unique products and services are made available to even more design professionals, building contractors, and even homeowners. At AllHome Cauayan, customers can browse a full line of home furnishings and building needs, all in a spacious store layout that allows them to shop safely in comfort and leisure.
To ensure the health and safety of customers, AllHome conducts temperature checks for both employees and customers daily. All store items as well as commonly-used surfaces like elevators and escalators are sanitized every day during and after store hours.
AllHome made its debut on the Philippine Stock Exchange via Initial Public Offering (IPO) on October 10, 2019. By the end of 2020, it had established a network of 50 stores across the Philippines, and at 52 stores after the first month into 2021. This is a testament to AllHome's capability to fast track its expansion when it desires to.
To shop safely from your home, visit allhome.com.ph.
Released