This might be a uniquely difficult moment for us, but we're also in a unique position to offer tangible help to those in need.
Facing changes and uncertainties in business is nothing new. Moreover, these situations create great opportunities when managed well. Some may see change as a hindrance to success, but uncertainties and setbacks are valuable to business growth.
Businesses have faced perhaps the most challenging time due to the COVID-19 pandemic. The invisible virus led the business industry to act fast and execute different tactics that address specific concerns not only to survive during these times but to progress in redefining themselves in the process. After several months, maybe one question remains paramount, "Is it possible to manage a business in a world full of uncertainty?"
Here are my top four realizations on how to manage the unprecedented circumstances in business in the new normal:
Adhere to health and safety protocols
During this time, it is important to pay attention to promoting good hygiene for all your employees and customers. The government has given mandatory health and safety protocols and recommended best practices for reopening workplaces and businesses to prevent and reduce the risk of virus exposure and transmission to employees and customers.
Different business industry sectors must implement and follow these health and safety measures, including the enforced wearing of mask and face shield, strict social distancing, frequent cleaning and disinfecting, provision of hand sanitizer stations, among others.
When you're operating a business in an affected area, you need to cooperate and be the first to follow and take additional measures that will reinforce the community's well-being. Everyone has a specific role and responsibility to our community — such collective actions will lessen the severity of impact in our daily lives and boost consumers' confidence in the industry.
Advance the consumption movement
We may not appreciate much of what is going on around us, but many good things are still happening during this quarantine period. Fortunately, this crisis is an opportunity to start a movement ― "consumption movement."
This consumption movement aims to help uplift those greatly affected by the pandemic. We may be among those affected, but we can also do something to help others. The pandemic has caused a decline in our country's economic activities, and the way out of this recession is consumption. If you are thinking about what you can do, you can start with one simple act ― if you can afford it, spend. Some local business establishments within your community are slowly bouncing back from the economic upheaval and trying to regain their business income for the past months.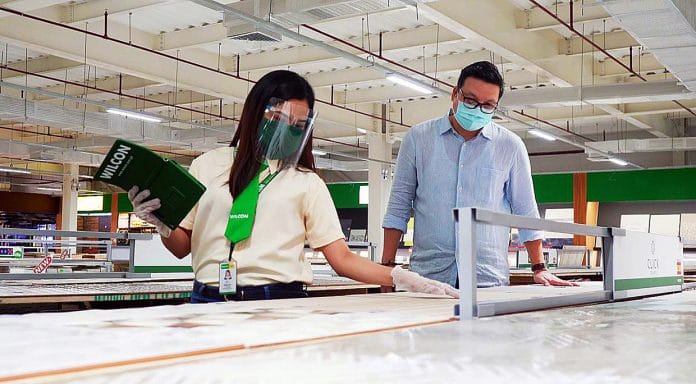 This might be a uniquely difficult moment for us, but we're also in a unique position to offer tangible help to those in need. If you can give extra help, it can urge someone to do the same thing even in the simplest form. Do something for the good of our economy and let us help in whatever way we can. Let's advance the consumption movement now.
Acknowledge the new living lifestyle
After numerous lockdown and home quarantine guidelines have been introduced to us, more families are now dedicated to protecting their health and safety. Since our local health agencies don't falter to remind us to clean and disinfect our homes daily, everyone is upgrading their home into a smarter, safer, and healthier one.
Homeowners are filling their homes with smart products like sensor lights, sensor faucets, touchless soap dispensers, automatic hand dryers, and hands-free toilet flushes, which help them create a safer and healthier environment for their families.
With so much time spent at home, there's a rising demand for home improvement and renovation needs. For instance, Wilcon Depot has been agile in delivering these demands for all homeowners and builders nationwide. Whether customers are looking for essentials for their work-from-home setup, learning space for their kids, hygienic and smart products, Wilcon offers the most extensive home improvement and building products you need to improve and love your home.
Adapt to innovation and digital experience
One of the many responses and adjustments we've seen during the quarantine is the change in shopping behavior. Due to operational constraints caused by the pandemic, online shopping became mainstream in the new normal. The world of retail is evolving, and the growth of more online channels has increased to suffice the current trend.
Fortunately, we have, on our side, the advantage of modern technology. More brick-and-mortar stores have embraced the benefit of making a digital version of their business to thrive in the new normal.
Wilcon has launched its new shopping feature — the Browse, Call, and Collect or Deliver (BCCD), wherein customers can conveniently shop by easily browsing at Wilcon's online shop and website. Customers can contact the nearest Wilcon store through Viber, call, or text, and a Wilcon personnel will gladly assist them with their orders, and then choose to collect their purchases in-store or have it delivered at their doorstep.
Since people have changed their buying behavior, it is a great opportunity for businesses to adapt and innovate to deliver value to their customers.
These business uncertainties we are currently facing today are fundamental in what we will be in the future. We will be dealing with many kinds of uncertainties that will put us in unexpected and difficult situations, but remember that uncertainties, when managed well, can be a source of more opportunities.