Rom Factolerin is a writer-filmmaker-painter living in Bay, Laguna with his partner, Tina. The house that they occupy is too big for the two of them so Rom set out to turn one of the rooms into an office-library cum studio. He calls it the Story Room because it's where he "writes stories, animate, edit, and film content that is related to creating stories."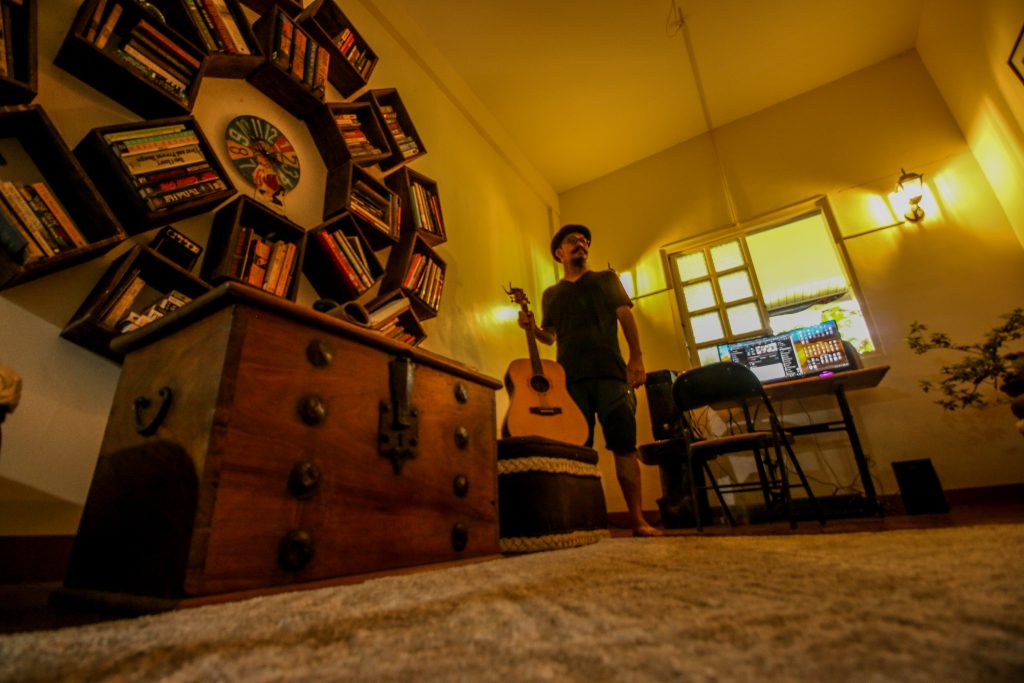 The idea was hatched because of the lockdown. In the beginning, he only wanted to build a unique bookcase. And then he decided to turn it into a library. But it was still too bare — the room measures 20 by 10 feet — so he thought of building a Story Room, moving his painting materials, computer, and drawing table inside as well.
Rom is particularly happy about the view from the Story Room's window as it overlooks Mt. Calauan, a pond, and a 20-year old santol tree.
Inside the room, he went for the vintage theme and look using old or old-looking pieces and decor, including an old baul, an old-looking lamp-post-inspired light fixture, an old sewing machine repurposed as a table, a heavy table made from a tree trunk, among other items.
Creating the Story Room is an experience that gifted Rom with this important insight: "An artist's creativity is not limited to digital works. It is fulfilling to express one's creativity by working with one's environment to create functional pieces."
He surprised even himself with this achievement because he doesn't have a background in carpentry and woodworking. So if you are thinking of creating something for the home or redecorating your space, do not let the lack of experience or training stop you.
Rom's advice: "You can find YouTube tutorials that are easy to follow."