Roughly translates to "Are you comfortable?" Maginhawa St. is now synonymous with community pantry which has spawned more than a thousand clones all over the country including one in East Timor. It has brought comfort albeit temporary to a multitude of hungry Filipinos affected by the pandemic.
Food Street
But before the altruistic image, Maginhawa was already known as a food street.
Maginhawa actually stretches from U.P. Village near Philcoa passing through Teachers' Village and ending in Sikatuna Village near Anonas and Kamias. These three villages are actually the size of Sampaloc, Manila. The Maginhawa Community Pantry is strategically located in the middle with an exit road to Stud Farm in U.P. Campus via Magiting St.
Restaurant Boom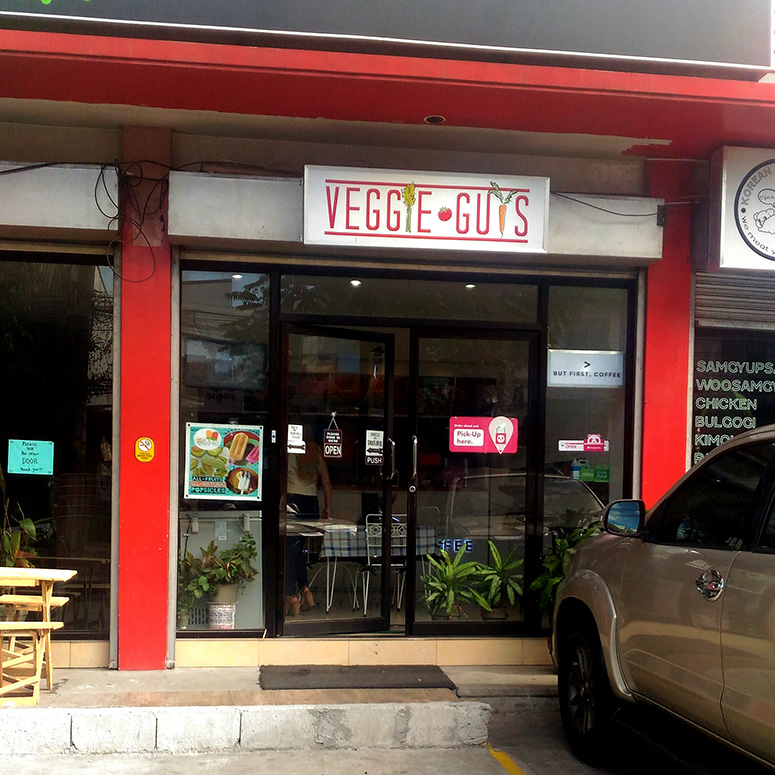 Several years back, my wife and I put up a cafe on Magiting St., a few steps from the pantry. It was a coffee shop with books and outdoor equipment for sale. It initially attracted mountaineers, a motorcycle-riding law professor and some neighbors. At that time, there were few restaurants. Tomato Kick was still on Maginhawa before it transferred to Malingap. I predicted a restaurant boom that would surpass the original Quezon City food street, Tomas Morato, and I was right. At the height of its popularity, a new restaurant seemed to pop out every week. As soon as one opened, one would close. There were a few which endured through the years such as the Italian restaurant Friuli Trattoria.
Most open after lunch but there were some with belly-filling breakfast menus. A personal favorite was Bo's where I would hang around quietly on the second floor after breakfast.
Malingap Vegan Road
The restaurants were not exclusively located on Maginhawa. One serious spin-off is Malingap St. which stretches from near Bayantel up to Kalayaan Ave. One notable restaurant is "Pipino" which serves Filipino vegetarian dishes. It is temporarily closed. Going toward Kalayaan is "Little India" which has its own version of vegetarian Indian cuisine. My favorite is a stall called "Indulge" which claims to be the Philippines' first all-vegan pizzeria. It is one of the stalls fronting Z Compound which pioneered in food parks. Z was so hip and trendy that my balikbayan nephew said that it reminded him of a food park in Texas. Another vegetarian restaurant is the affordable Veggie Guys. Try their veggie isaw and tofu sisig. With all these healthy food stops, we might as well call Malingap the "Vegan Road."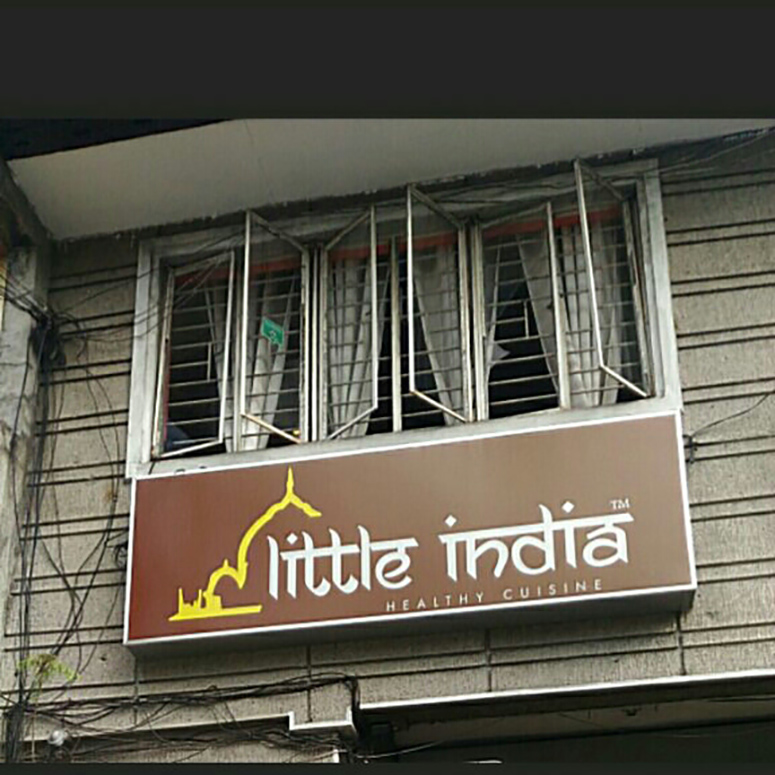 On a quieter part, Mayaman St. may have less than ten restaurants but it has the widest parking and is closest to home. The coffee bun at Kopi Roti with Kopi Mocha is the best way to start your day.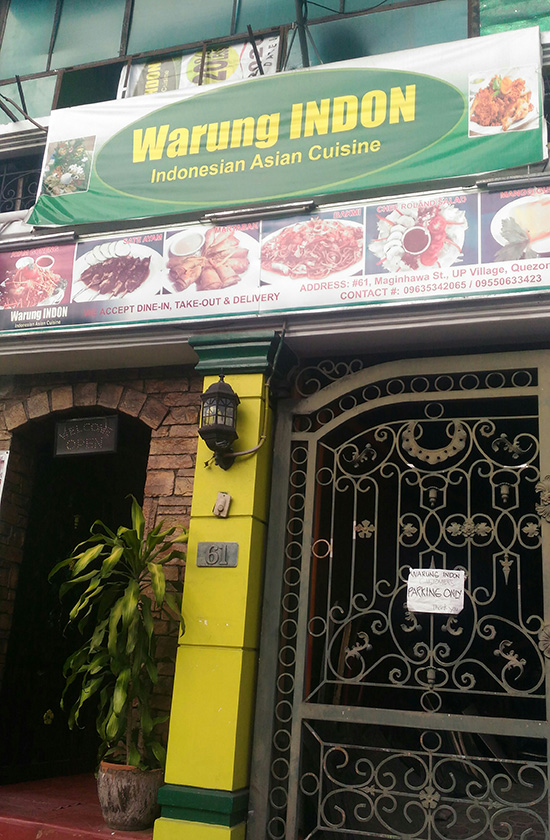 Unique, International
Unlike Matalino in Barangay Central which has well-known franchise restaurants such as Starbucks, Burger King, Mang Inasal, and Jollibee, the restaurants on Maginhawa are mostly one-of-a-kind. Van Gogh is Bipolar in Sikatuna is a most unique dining experience. The owner, who is bipolar himself, uses natural ingredients in his healing menu which is consistently unpredictable.
Maginhawa also boasts of a variety of foreign cuisine – Thai, Korean, Indonesian, Japanese, Chinese, and Mexican. My wife introduced me to Shao Kao's lamb kebab and grilled vegetables which became comfort food to me. Students' favorite was Crazy Katsu and Caution Hot featuring spicy hot noodles. Those who want to stay longer hang around Infinitea. These student haunts remain open but are not yet back to its normal patronage. If you have balikbayan friends, bring them to Provenciano or Chef Tatung's Talisay Garden Restaurant. For dessert, there's Black Scoop Cafe and Papa Diddi's Handcrafted Ice Cream. If you're not feeling adventurous and just want safe comfort food, there's U.P. stalwart Rodic's tapa and Ate Fe's Kitchen's pancit.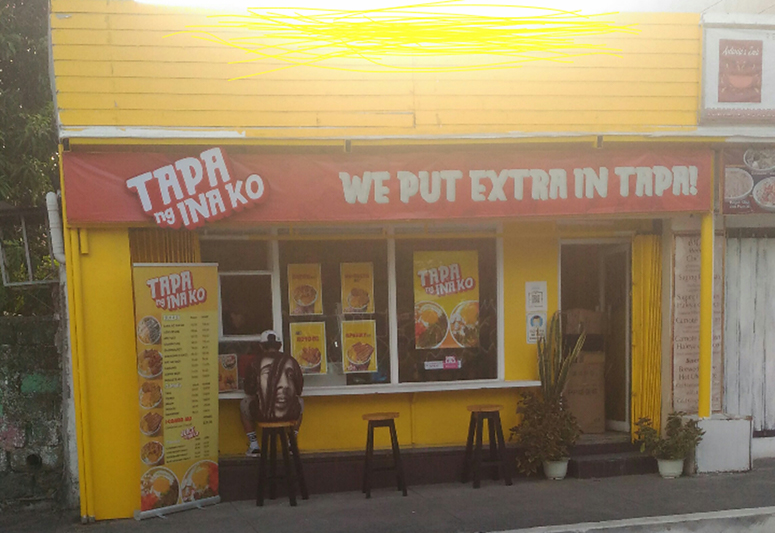 Long gone
Some of my favorites are long gone. Cool Beans Cafe was a library Cafe, with no wifi, which served highland  coffee. One of my criteria is their display of books and magazines and this cafe passed with flying colors. Movie goers might remember a scene from the movie "English Only, Please" which was shot here. Another favorite which caved in during the pandemic was Cinema Centenario. This micro cinema showed mostly indie movies to a discerning audience. I once watched a movie which ended at 2 am then walked home safely.
Academics, Schools
Maginhawa is not all about food and community pantry. Since the original residents of U.P. and Teachers' Village were academics, a bookstore would be a viable business. The second-hand bookstore, Bookay Ukay, near Holy Family School has been a mainstay on Maginhawa. On the art scene, art space Green Papaya stayed for a decade until it transferred to Kamuning.
I first discovered this area during the "brownout era" of Cory Aquino's term. I was teaching swimming to would-be female scuba divers at ULTRA when electricity was cut when we were about to dip in the pool. Somebody suggested a sulo-lit pool at Mahabagin St. I never left this area when my family found residence here.
Relieved not lost
All the streets here start with "M" and every day a vehicle gets lost in this labyrinthine residential area. With its newly found fame, not many will get lost on their way to Maginhawa. Maginhawa will not only be known as the street that sold food but also the street that shared it too. To many, Maginhawa means comfort. To many, Maginhawa means relief.
Note : Due to the pandemic, some of these establishments may be temporarily closed.
JP Ordoña (Manilakad) leads Manilakad Walks in Intramuros, Binondo, Quiapo and more. In between, he rides, climbs, dives and more. Let him guide you to several walking destinations in Manila. Manilakad (JP Ordona) can be reached on Facebook Messenger or through text at 0916-3597888.