Pandemics have long been catalysts for change in our built environment. Designers Ed Calma, Taku Shimizu and Chat Fores talk about new possibilities in the way we live and work post-pandemic.
(Editor's note: This is my last issue as Property Report editor. Business section's Iris Gonzales takes over next week, while I've been appointed to head the editorial team of the new lifestyle website that The Philippine STAR is launching in September, www.philstarlife.com. It's been a real pleasure for me starting this section — and thank you for the past year and a half.)
Some of the most surreal images that came out at the beginning of this pandemic were of empty megacities around the world. We know these places, we've been there, we live in these densely populated cities that suddenly went quiet due to COVID-19.
Four months after Metro Manila went on a hard lockdown, we're slowly bringing back life into our cities and re-examining our relationship with space in our offices and homes.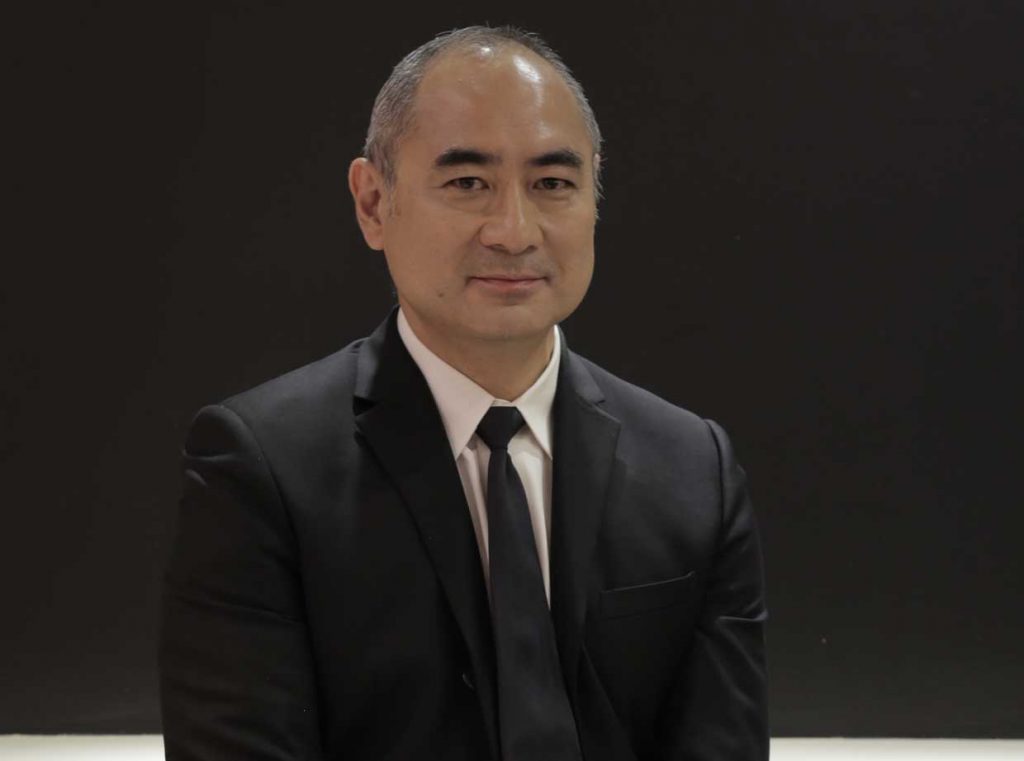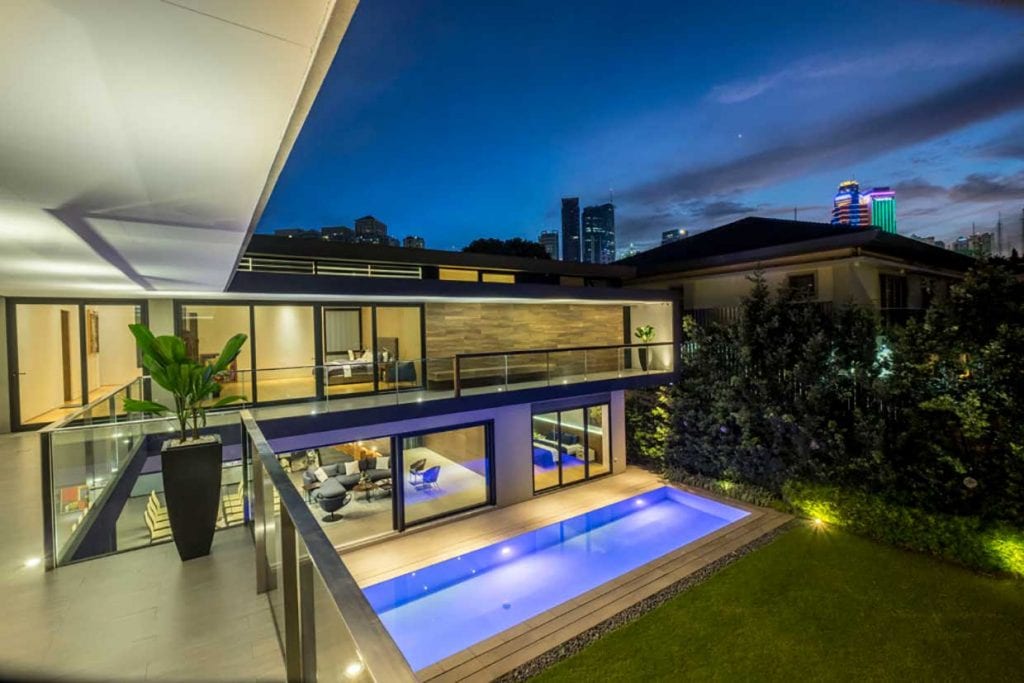 New design possibilities for our spaces were some of the topics we discussed at Alveo Land and Property Report PH's webinar, which I moderated last Saturday, with three renowned designers as panelists.
Architect Taku Shimizu, who was broadcasting from his office in Tokyo, has over 20 years of experience in designing for the cultural, commercial and retail sectors. Taku is a graduate of Cooper Union in New York City and his firm Studio Taku Shimizu has projects all over the world, including mixed-use developments in Japan, China and the Philippines.
Architect Eduardo "Ed" Calma has designed some of the most beautiful homes in the country, as well as institutional projects such as The Mind Museum, and hospitality and mixed-use developments. Ed has received numerous awards throughout his career, including from his alma mater Pratt Institute New York and TOYM. He practiced design for 12 years in New York before moving back to the Philippines in the mid-1990s to work in the firm his father founded, Lor Calma & Partners, where he is principal architect and interior designer today.
Interior designer Chat Fores heads her own firm Chat Fores Design Studio. Prior to this she worked for six yeas at Leando V. Locsin Partners after she got her Interior Design degree from Assumption College. I've seen many of Chat's works, and one thing that this bubbly designer — she's always fun to talk to! — does so well is to inject fun in her design. Her work is influenced by her travels and interaction with her students at the Philippine School of Interior Design (PSID).
MANMADE AND NATURAL DISRUPTIONS
Pandemics have always disrupted people's lives and changed the world in the past 300 years. But COVID-19 is different — it's happening to us right now, and what an ordeal it is! So it's worth looking back at how the world dealt with such disruptions; and the role of designers today as we move forward.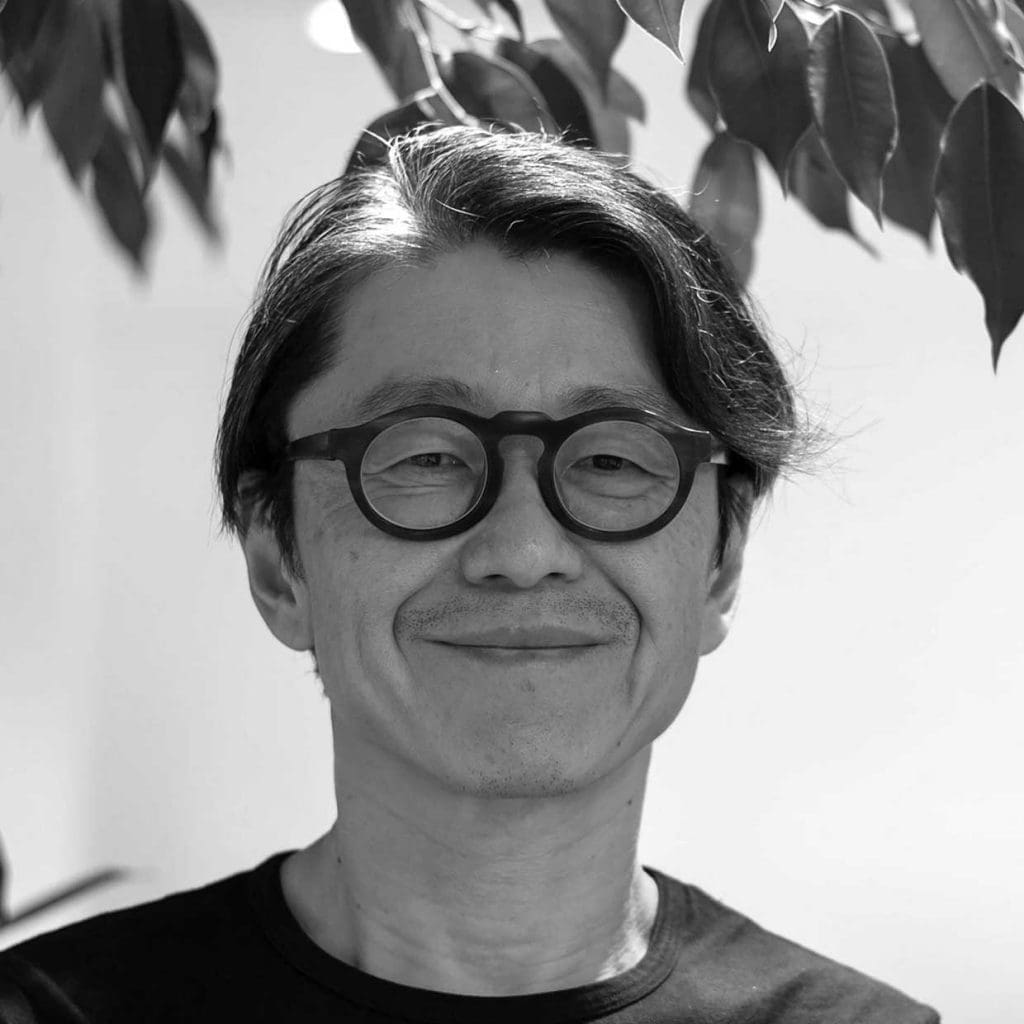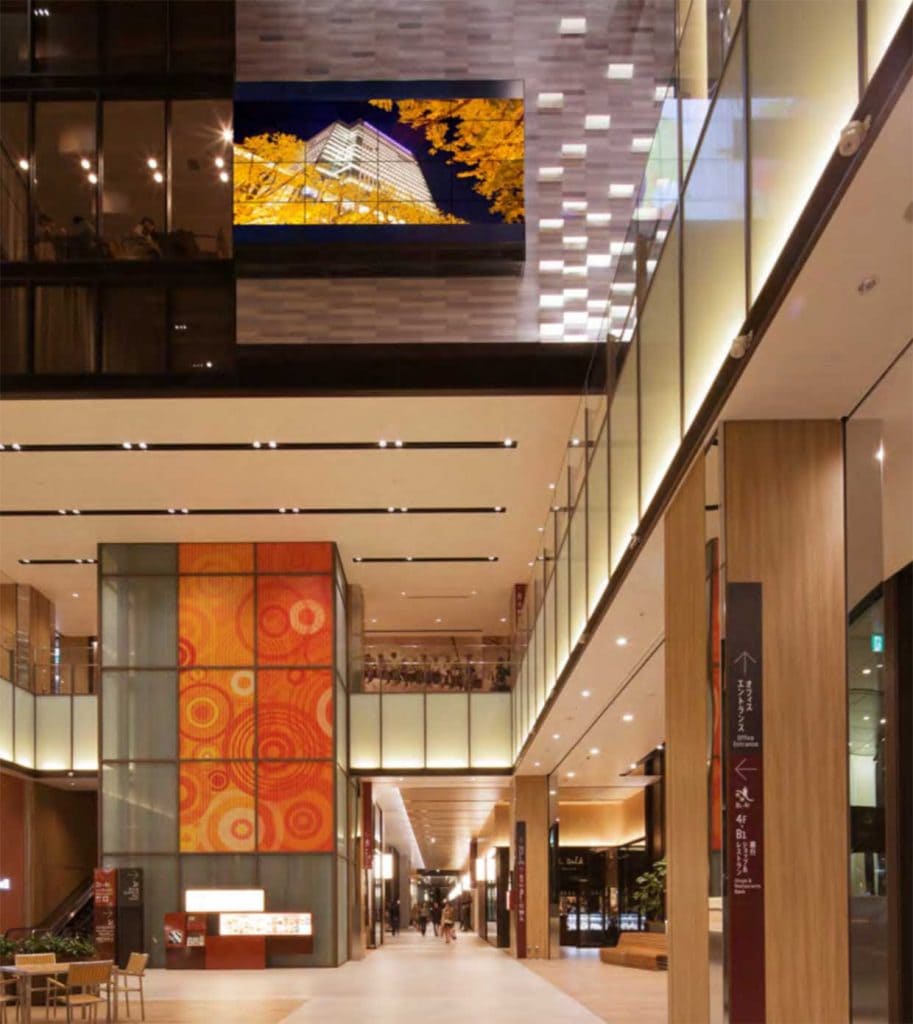 Ed Calma says, "Somehow disruptions in the past were often caused by architects. We're the ones disrupting because we're in an industry where we try to improve how people live. You know how mainstream culture is — it's not really well informed or it's not aligned to the environment. As architects and designers, we're always trying to align populations to an ideal way of living."
Taku Shimizu says, "Architects, designers and in general creators of our immediate environment are always reacting to our surroundings. We can categorize these disruptions into two —manmade and natural. In Japan, natural disasters are always front and center of how we think of our built environment. Resulting from earthquakes, the seismic requirements and building codes are things that began in Japan; before that there were really no conscientious building guidelines to withstand seismic disruptions. So I think in terms of responding to natural disruptions, there are great lessons from history."
Chat Fores adds, "Modern interior design — the simplifying of interiors — started with the tuberculosis pandemic. Le Corbusier simplified everything, removed the ornamentation in interiors and made ventilation more functional in houses, giving birth to beautiful, high ceilings. Look at Central Park, which was built because of the cholera pandemic; they thought it would spread through the air and they needed open spaces, but it turned out to be from the water and sewers."
FUTURE DESIGN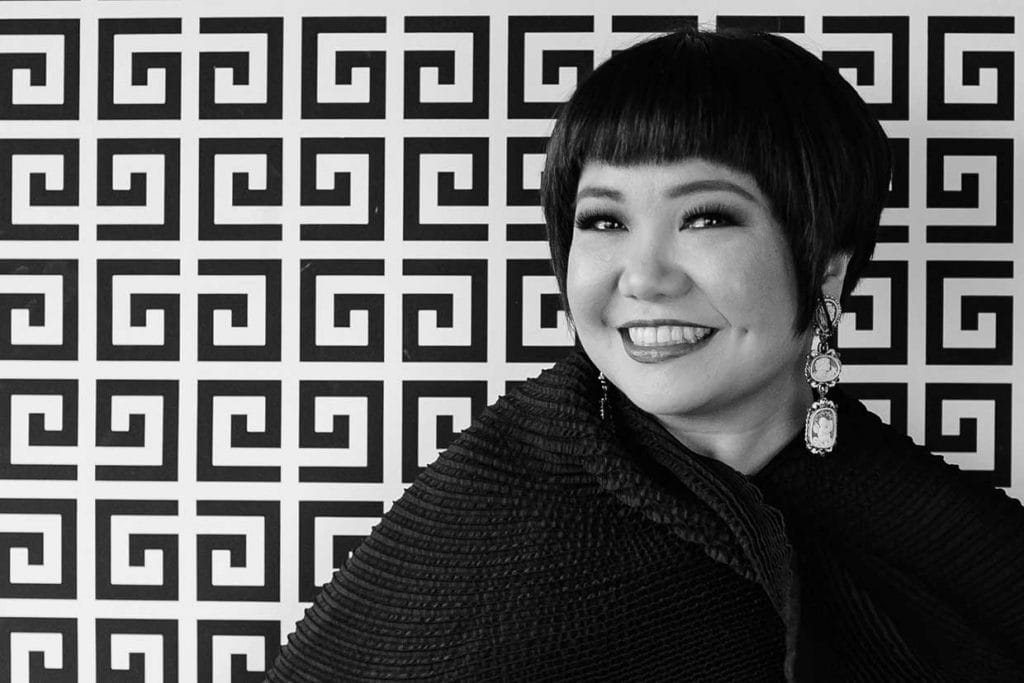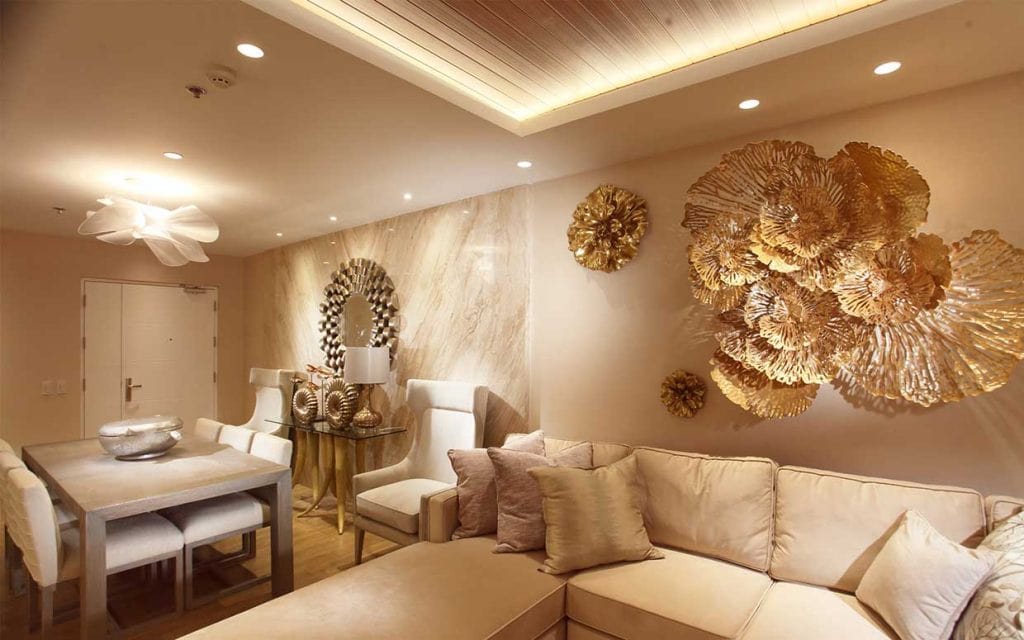 Without change, designers would cease to exist, says Taku. He sees design as an opportunity to apply changes that are forced upon the world — they're not limits, they're opportunities.
"Parallel to what's happening with the COVID pandemic, you can argue that global warming is another kind of pandemic that we as designers should be tasked to include as an integral part of good practice. Renewable energy can become a required baseline in our design too."
Humanity has faced numerous challenges throughout history and the response from designers has always been creative. "It's still very early to see if the pandemic will have a long-lasting impact on architecture. Right now, we're doing incremental adjustments eventually things need to be reinvented. Ventilation systems need to be more sanitized, air-conditioning systems in enclosed spaces need to be looked at again, and materials need to automatically dispose of bacteria on surfaces. In the long term, hopefully everything goes back to some kind of normalcy."
Chat adds that finishes and spaces are now being reconsidered by clients. "Commercial buildings are asking for infection areas because they say this is going to be the new way of life even after the pandemic. They want elevators to be voice-controlled instead of push buttons. Residential clients are also now willing to spend on built-in air purifiers in the ventilation system."
URBAN PLANNING
Manila and Tokyo are two megacities prone to natural disasters but their built environments look very different. Tokyo, with its 2,900 sq.km., has a density of only 2,360 people per sq.km.; Metro Manila, with its 17 cities, is only 619 sq.km. with 21,000 people per sq.km.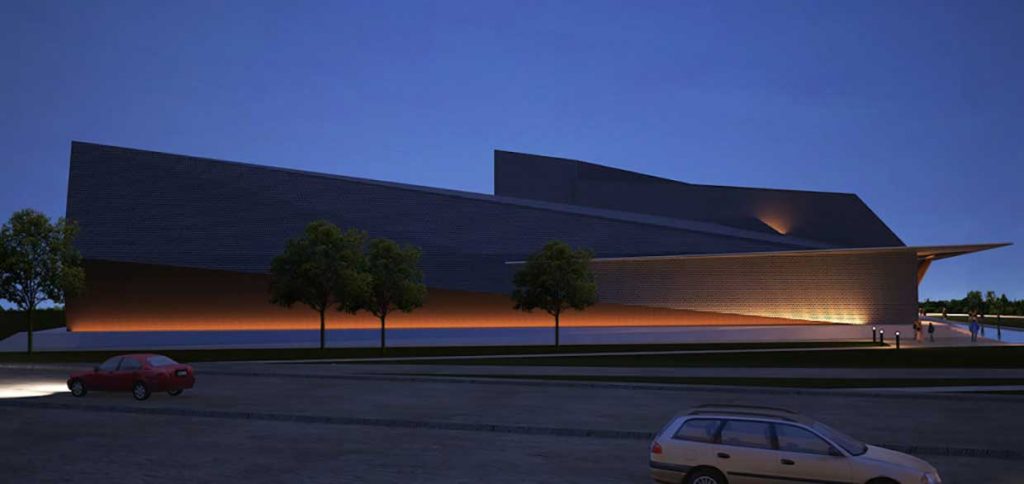 Will and should COVID influence policies on urban planning?
"Japan is a great example of a megacity that works," Ed says. "Manila is a completely different case, we're still a developing city, and there's still opportunity for us to make changes to our current urban design."
Taku says, "Tokyo today can arguably be a model for a megacity — and that's really because it was a response to the 1923 Great Tokyo Earthquake, which resulted in 140,000 deaths and over 570,000 buildings absolutely destroyed. Tokyo up to that point had been this ad hoc remnant of a feudal town that was developed during a 400-year period. It was a very old and outdated built environment. In 10 minutes of earthquake, all of that was destroyed.
"The result of this disruption, if you will, was a lot of things — mainly, just like Central Park, this idea of refuge spaces became a significant part of the re-masterplanning of the metropolitan area. The other big impetus was a modern transportation system, both road and rail, to facilitate evacuation and emergency vehicles, and the train network which allowed the horizontal growth of the city. People basically wanted to move out of the disrupted areas."
NATURE AND INTERIOR SPACES
According to Chat, the pandemic has given homeowners a clearer idea of what they want. "They're more specific now. Although my designs seem so whimsical, we always think of function first. Clients now want to spend more on their houses after being stuck inside for three months. They want a better kitchen, nicer appliances, bigger bathroom — things that bring them comfort. And they're spending more on their children's spaces, such as better furniture pieces, because they're doing homeschooling."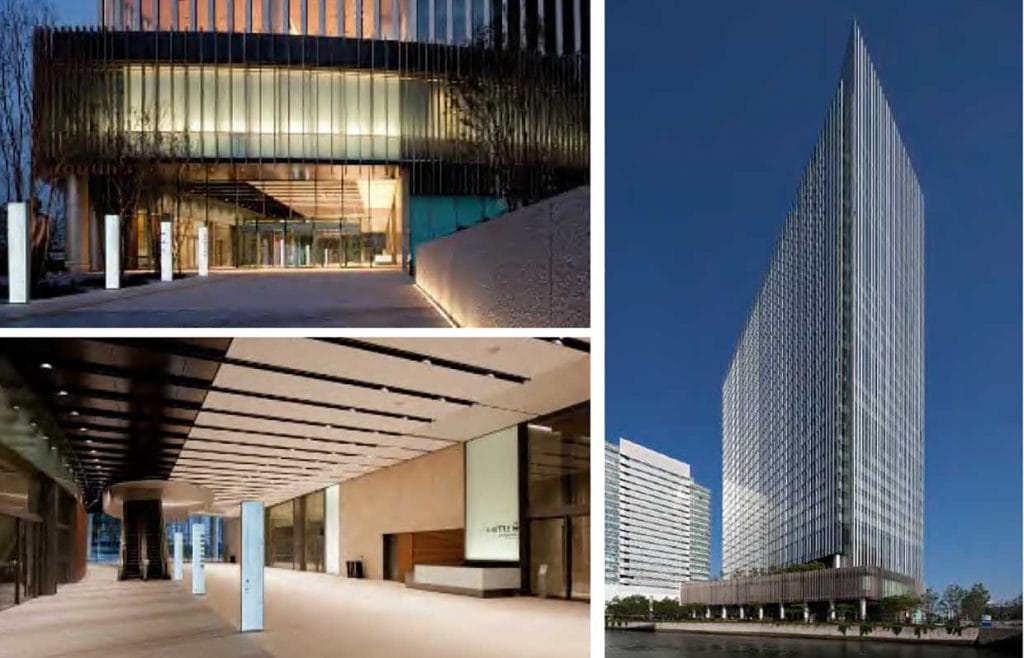 Cabin fever during Manila's three-month lockdown reached so high that people who were not really fond of the outdoors experienced a deep longing for nature, especially those living in condos and without their own backyard.
Ed says nature and the environment should always be part of the design, whether you're a developer building a high-rise condo or a homeowner building a house. "You see examples of good architecture throughout history — how architecture is aligned to the city where the building is situated, and how it actually responds to the local conditions. Now, with COVID, we're forced to make buildings healthier, more sanitized — not just literally but also as a perception because everyone is paranoid about going into spaces other than their homes."
Taku says, "Ultimately architecture resides in nature, whether it's urban nature or the natural outdoors. Part of good architectural practice is to make sure that the building you're designing for your client is responsive to the climate. Going forward, it's not the sense of being outside —you need to be outside. It's not the sense of being communal, it's being communal. There will be a demand for real outdoor spaces, real gathering spaces within building programs, whether it's school auditoriums or shopping centers and everything in between."
MINIMALISM
Minimalism is back — not that it went away completely. This makes Ed Calma, whose beautiful spaces speak volumes in their sparseness, very happy.
Taku says, "I think the most important instrument we as designers can use is the eraser, it's always a matter of subtraction and editing. It's like a good ramen broth — it's what you don't put into the broth that makes it stand out as opposed to just adding this and that seasoning."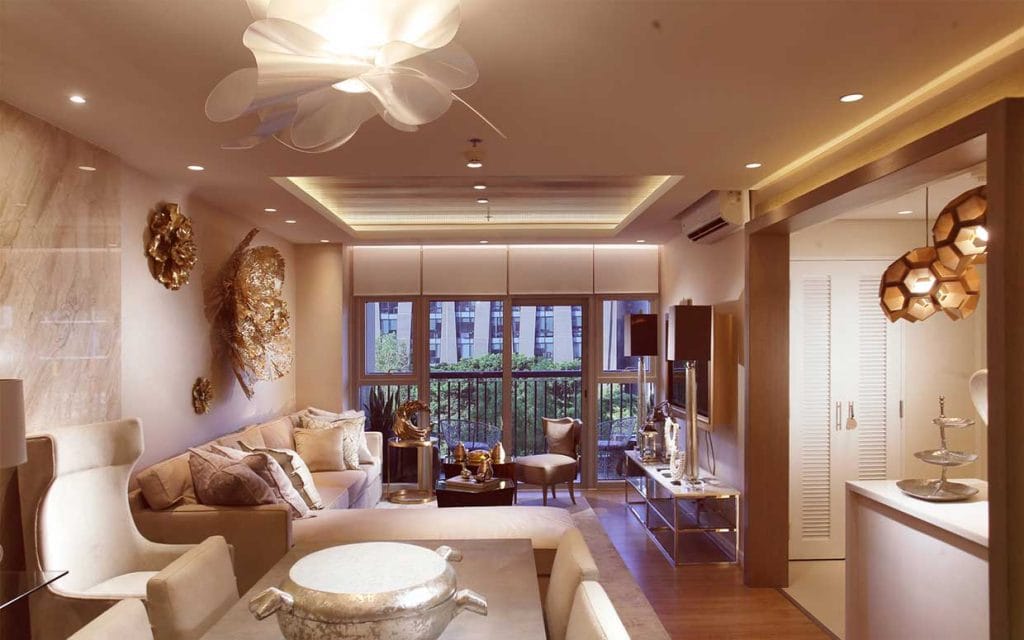 Plants are also key to making small spaces livable. Chat advises, "Plants bring good vibes. But if you really can't take care of plants, get succulents or make terrariums that you can put around the house — you don't have to water them every day. You can also have an herb garden in your kitchen, which gives out a great aroma and I use this when cooking."
Natural light makes a huge difference too. For windows, use translucent instead of dark curtains. Use more natural materials like abaca, stone, wood. "If you want to use botanical prints, do it on your pillows or an accent wall. Keep things simple and pleasant."
The top thing her clients ask her is: "Can you make this space look bigger and fit all my stuff in?" Her advice: Get rid of things you don't need. "It's more relaxing, you're not anxious, especially in those 100 days of quarantine. That was no joke! There's no excuse for having ugly spaces anymore even in a small house — there are transformer-type furniture pieces, shelves that can turn into full-sized beds or a dining table for four. A 20-sqm. area can look really pretty."
OFFICE SPACES
Ed's firm recently renovated their office and put up transparent barriers and isolated certain areas. "It's compartmentalization but it still has some kind of grouping where people can work together, and if one gets infected it doesn't spread."
He's also put in a lot of plants in the offices he's designing. "My staff told me that they've become more productive, they felt more alert, and felt healthier just by seeing the plants."
Offices must allow daylight to permeate through the whole space. The problem with most of our buildings is they have deep spaces and "as you go into the core, it becomes less sunny." Ed's solution is to use glass partitions instead of solid walls.
So is it the end of the open layout office and are we going back to cubicles but perhaps with different material? Taku answers, "I think it's the end of a rigid way of looking at the workplace. It's the start of reimagining spaces that go beyond the traditional walls of the office or what we have been culturally inundated with in terms of what an office is. What I'm seeing is that work can be produced in much more varied environments."
WFH IS HERE TO STAY
Ed says, "I realized that I don't need an office and working at home is incredible. I've never been as relaxed. I communicate with my staff by email or Zoom. I can work on my roof garden or in the dining room — I use all the spaces in my house."
Taku's experience is a bit different. "I worked from home maybe about half the time during this crisis. In a nutshell, it wasn't for me. I was too close to the refrigerator for any productivity to be realized. Plus, you know, I live in quite a modest-sized apartment in downtown Tokyo, which makes commuting very convenient but at the cost of space. We have an extra room that I use as an office but I like the office environment. I like separating office from home life, not so much physically but mentally."
Chat's office is located just across her house. And, yes, she dressed up and wore makeup when she crossed the street to work during the quarantine. "The only catch is that interior design is more tactile, so we still have to send samples to clients because it's hard for them to imagine textures."
If you have a 20-sqm. studio and you have to do your work there, Chat says segregate your leisure habits from work. Put things in different places — the books you read to sleep, the documents you read for work. "You can rearrange your furniture and put your desk behind the bed or in front of a wall. The idea is to separate work from leisure."
DESIGN ADVICE
Ed laughs and says, "It always boils down to that one piece of design advice, doesn't it?"
Yes, Ed, we're here to get free advice from people we admire.
"Everyone should critically assess their current situation and try to improve it," he says. "Now there's actually time to see how you can fix your environment so it can be beneficial to your life. Buying plants is one," he says.
Chat agrees, "Plants, veggies — grow them in your small space. There are many hacks to do this. If you're looking to fix your furniture, invest in a few but good pieces."
Taku says, "I think it goes back to flexibility and people are starting to wear different hats in their communities — to be self-sufficient and because they just need to get out of themselves and do something else. All around, I think it's made our immediate community a little bit better."
* * *
Visit the author's travel blog at www.findingmyway.net. Follow her on Twitter and Instagram @iamtanyalara.