As we drive into the polished and charming Evia Lifestyle Center complex on Daang Hari Road, Las Piñas one lazy Saturday, we know something magical is about to unfold. We can feel it in the place's vibrant vibe. We can sense it as we look around and hop around, losing ourselves in the exciting flurry of activities.
Evia Lifestyle Center — the south's premier shopping, dining, and entertainment destination, and tagged by its loyal patrons as the most beautiful mall in the country — soars to new heights with the recent opening of its new North Wing. Shopping is made even more exciting as Evia's northern expansion beautifully matches its current selection of global fashion brands with world-class dining options (Italianni's, Red Lobster, Modern Shanghai, Texas Roadhouse), newly-opened brand stores (Own Days, Giordano, Toni & Guy, Miniso), and new premium formal branches of some of the country's fastest-growing homegrown retail brands (All Day Supermarket, AllHome, Bake My Day, Market Liberty, and KinderCity).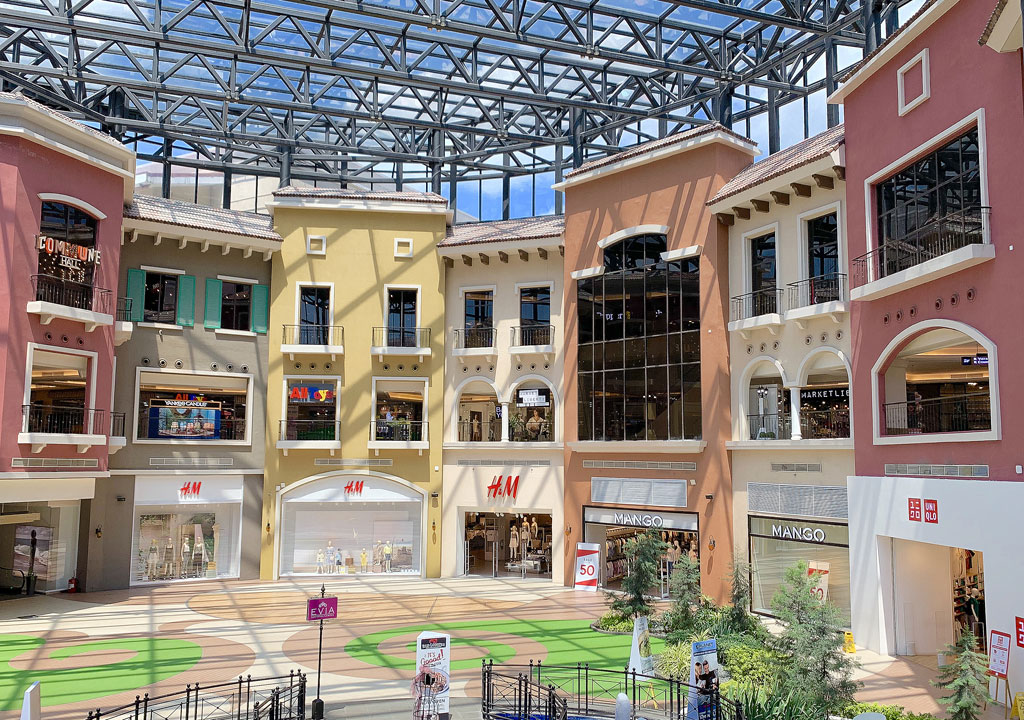 On a balmy day, our Evia shopping itinerary kicks off at, yes, the Coffee Project, right smack at the mall entrance, where we get our caffeine fix before anything else — an espresso shot, hot chocolate or macha green tea, anyone? (We're delighted to discover that Coffee Project is a homegrown concept, one of many pioneering ideas introduced by entrepreneur and former senator Manny Villar.) Our still lethargic tastebuds are roused by Coffee Project's hearty meals: Care for beef tapa, garlic longganisa or tender chicken tocino? Apart from the food that's guaranteed to warm your belly, the cafe can easily perk up your spirits, what with its picture-pretty interiors and enticing coffee quotes painted on the glass walls. That it will soon house a bookstore should stir more interest in Coffee Project. A hot cup of java and a good read make a heartwarming mix on a cold rainy day.
And there's a lot more brewing at Coffee Project, which now has 37 branches across the country (and counting) to further spread its passion for not only making the best brews but also for creating uniquely beautiful and proudly Filipino cafes.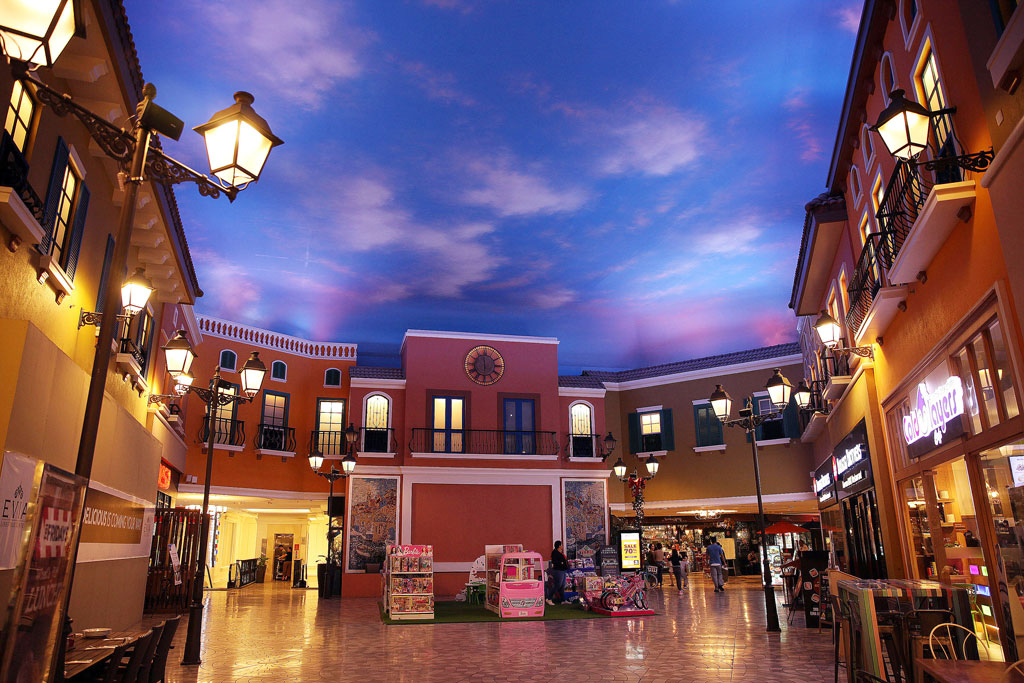 Fact is, Coffee Project has been named the 24th Most Instagrammable Cafe in the world by Big Seven Travel, a travel website. It is the only Philippine entry that made it to the list.
Literally a hop and skip away is yet another homegrown concept — All Day Convenience Store for your go-to fast foods like siopao, sandwiches, salads, and assorted sweet treats. Your friendly neighborhood store just leveled up and now, it also offers services like bills payment for major utilities and service providers.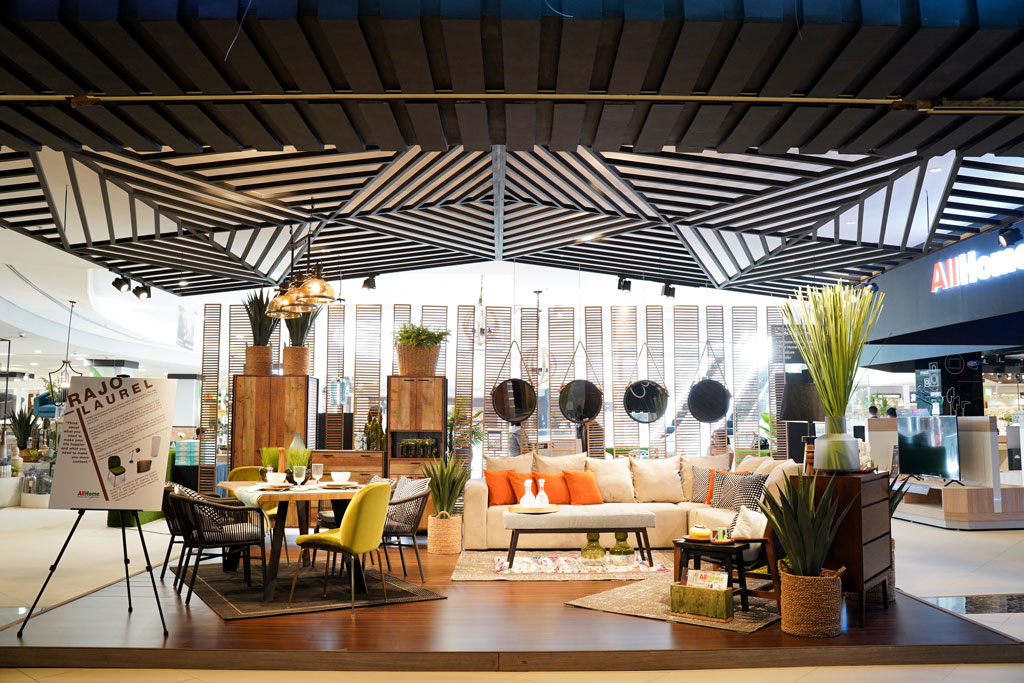 A fresh take on grocery shopping
And then there's the new North Wing's All Day Supermarket with the ubiquitous red pickup truck at the entrance, loaded with fruits (which can be found in other All Day Supermarkets in Vista Malls) and fresh new ideas. The beautifully appointed store has brighter, more spacious aisles, and well-curated sections, making grocery shopping more fun and less of a bore or a chore.
Frankly, I don't mind spending all day here. As my hungry stomach is about to declare lunchtime, I'm particularly drawn to the Paluto section, where you can have your food cooked, dampa-style, while you shop. Here's how: 1. You choose from among the options on the menu; 2. Pick among the freshest ingredients from the meat, seafood, and fresh produce sections; 3. Claim your order at the hand-off station, and enjoy your freshly cooked meal! Enjoy your paluto with such piquant sauces as adobo sa gata (for chicken, pork, fish or squid), buttered garlic sauce (for chicken, crabs, prawns), soy ginger sauce, sweet & sour, tausi sauce, and teriyaki. Or you can follow your nose to Gastroville, a mini food court with big attractions like the well-loved Pinoy street foods of our childhood, Singaporean roasts, and Korean, Japanese, Greek grilled delights.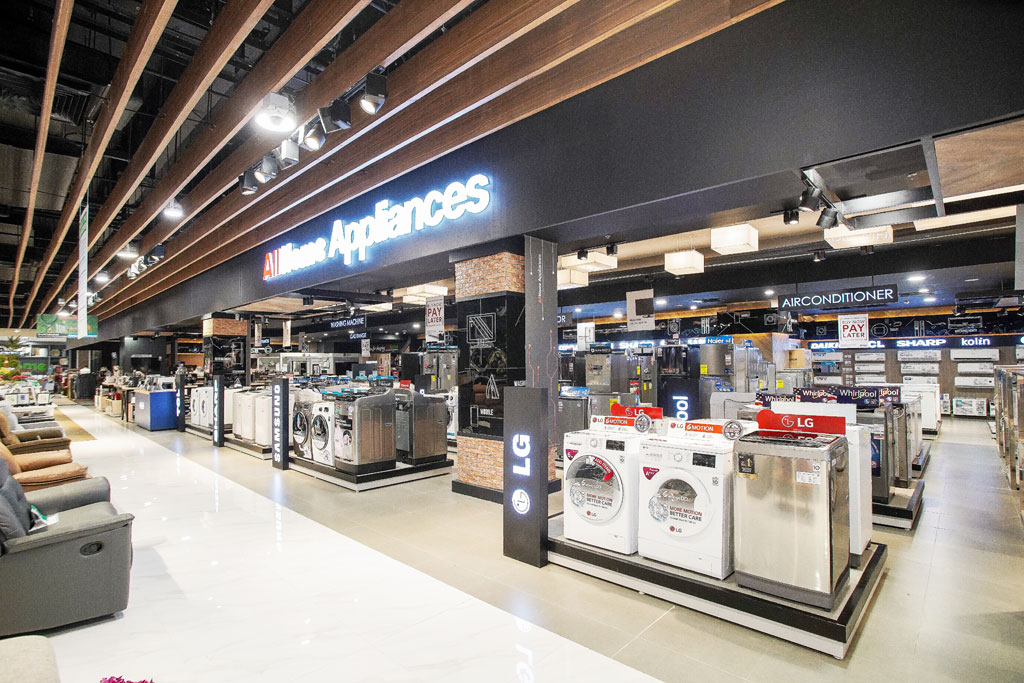 All Day Supermarket now has 18 stores, opening recently in Malolos, Bulacan and Dasmariñas, Cavite.
Complete your day with Bake My Day that just opened its chic store at Evia's new North Wing. Sweeten up your day with freshly baked breads and pastries like Bake My Day's sweet potato cake and okonomiyaki bread. Surely, these creative bakers are constantly coming up with delicious new ideas to cater to even the most discriminating tastebuds.
FYI, Bake My Day currently has nine branches, offering more than 50 delicious variants of baked goodies the whole family can enjoy.
All you need is Allhome
Now, if you're dreaming of building or furnishing your own home, where should you go? Where else but AllHome, the country's only full-line home center. It's actually a one-stop-shop builder's haven, where you can find everything, from cement, nails, hinges, locks, and tiles to hardware, housewares, furniture, lighting fixtures, appliances, and gadgets — name it, they have it!
With a wider assortment of products, including exclusive lines from international brands, AllHome is your reliable one-stop partner in completing your dream home.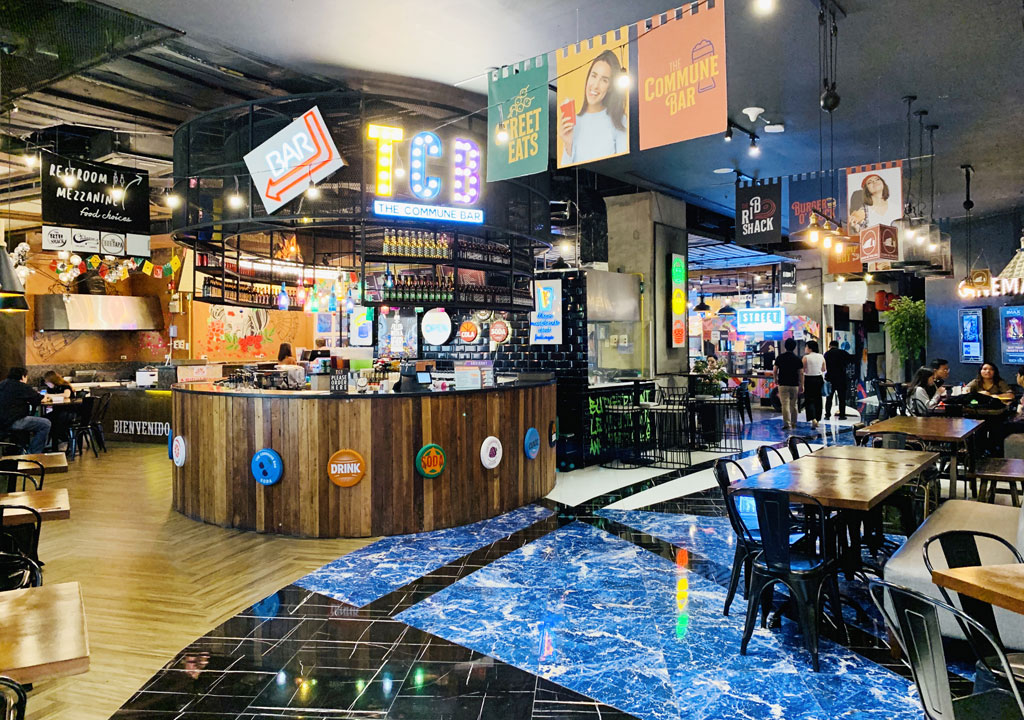 Homemakers looking to designing their own home can get ideas from AllHome's signature vignettes that are bound to inspire creativity in any frustrated interior designer. AllHome Inspirations offer more stylish design hacks for the different spaces in your home. AllHome can customize it for you, too.
And all moms' BFF (best friend forever) is My Mother's Cupboard, where you can find everything and anything you need in the kitchen, both local and imported items, gingerly arranged as if you were in a real house.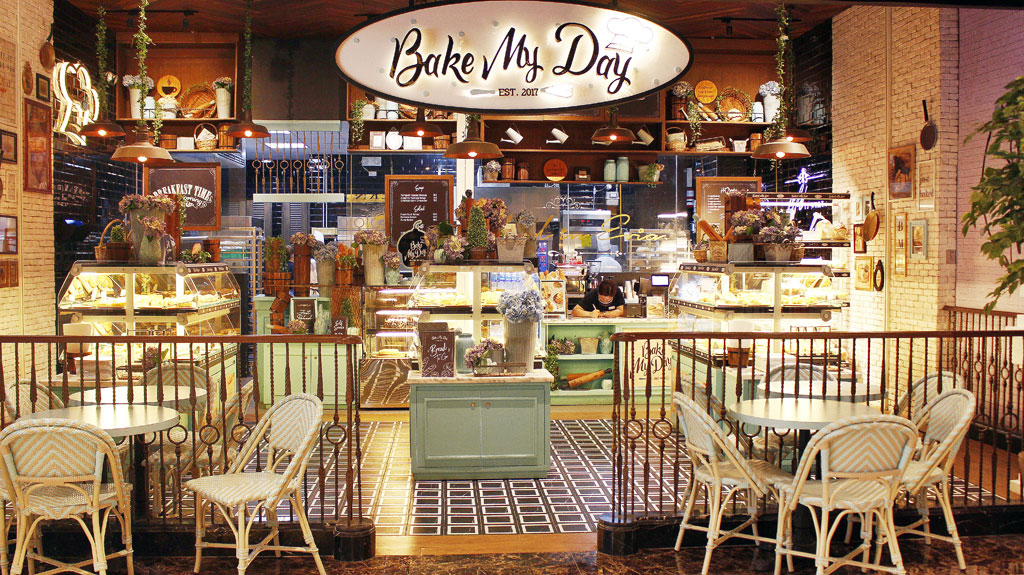 We feel so much at home already as we walk through the ginormous store, filled with all sorts of products like microwave ovens, cell phones, laptops, mattresses, beds, and coffee makers that enable you to be your own barista.
Give me (market) liberty or give me timeless fashion
But of course, clothes are also all the rage at Evia. In fact, timely and timeless fashion gets a free rein at Market Liberty, unveiling a second bigger store in the new North Wing. Starting out as an experimental venture to help local entrepreneurs expand their businesses, Market Liberty is now home to countless unique finds and well-loved brands. Online sellers have come together to showcase their high-end, top-quality products, from clothes, bags, shoes, and jewelry, to cosmetics, health and body care products, to sustainably sourced food items like The Vegan Grocer. Market Liberty never stops scouting around for on-trend, personalized, handcrafted, one-of-a-kind stuff to sell. And you won't find a lot of these carefully selected items in the department stores.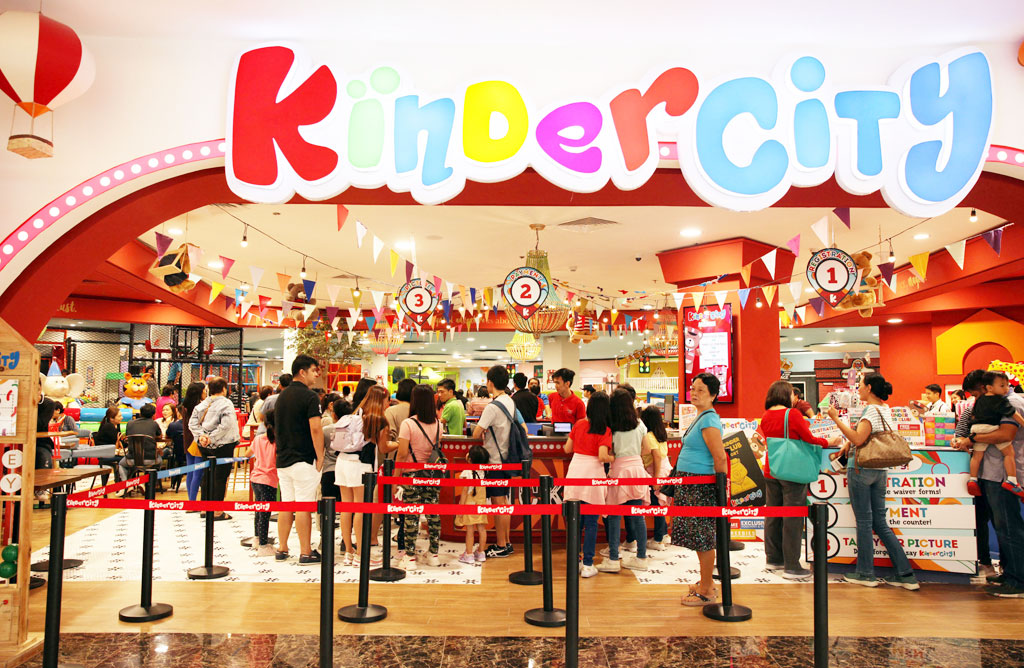 Welcome to Kindercity
Certainly, Evia Lifestyle Center also caters to the whims of its precious little customers by creating the ultimate indoor playground called KinderCity. This city, that's all of 2,000 sq.m., may have been especially designed for kids, but there's no stopping the adults from joining in on the fun and adventures, too. There are rides, slides, trampolines, toys galore, obstacle courses, and pools of fun. The little ladies get some primping and royal pampering, too, at the Ever After salon. And for the little ones with big appetites, there's the KinderCity Cafe that offers humongous servings of fried chicken and spaghetti with fries, chocolate milkshake and waffles.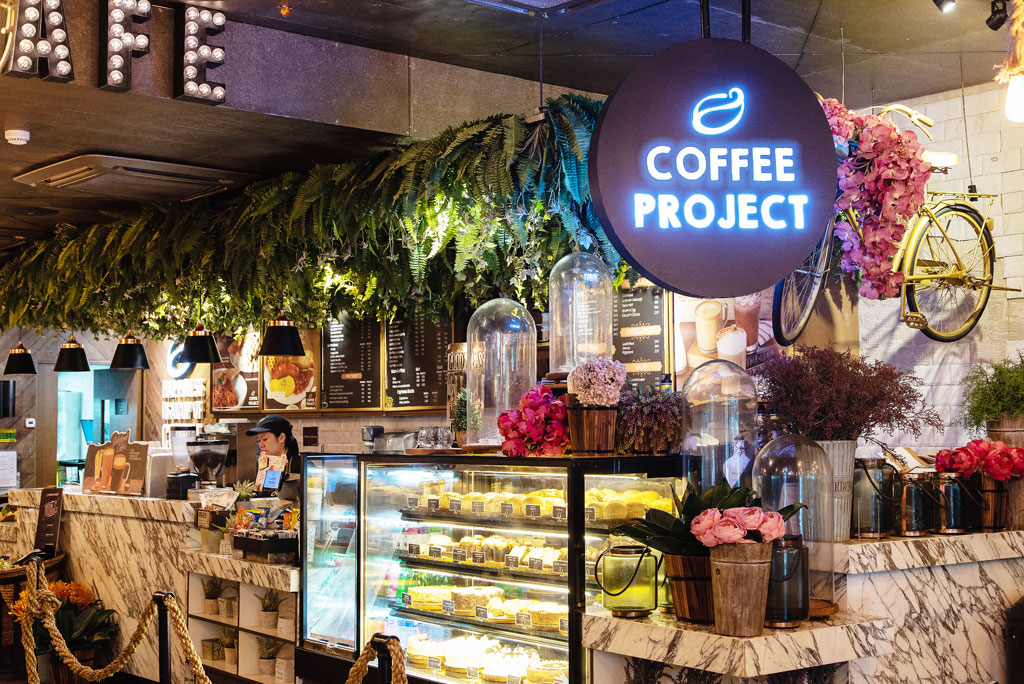 See you at the cinema
Evia offers not just the best shopping experience but the best cinema experience, too. We can't stop raving about the IMAX with Laser that's the first in Southeast Asia. There's also the MXD Motion EFX theater.
IMAX boasts a 4K laser projection, meaning it's got more vivid colors, deeper contrast, higher resolution, sharper (as in stunning) images, heart-pounding audio, and one of the world's largest screens. With its immersive 12-channel sound technology that has a greater dynamic range, you can practically feel the sounds that you hear. Awesome!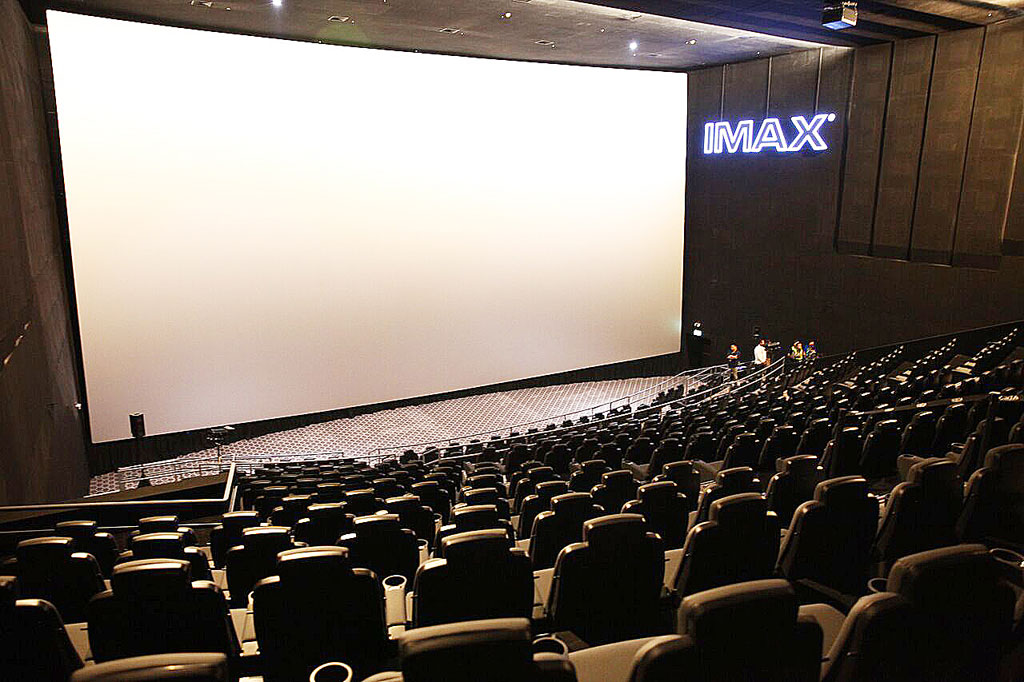 There are just too many things mall-goers have grown to love about Evia like going to the cinema, of course, which is a weekend habit for residents of the villages nearby. Or dining at the Commune Hall, a most colorful fun hangout for families and friends, with 12 stalls to satisfy everyone's comfort food cravings. Some good old favorites are the tapa bowls at The Good Tapa, Nonna's pizzas and pastas, and the gigantic ribs at The Rib Shack. And to chill out after a long hard day, the Commune Bar is the place to be.
As Evia gets bigger, it has not forgotten what people love most about the mall and continues to upgrade and improve these facilities. There are now more cinemas and there's the new IMAX, among other attractions, to better serve Evia habitues.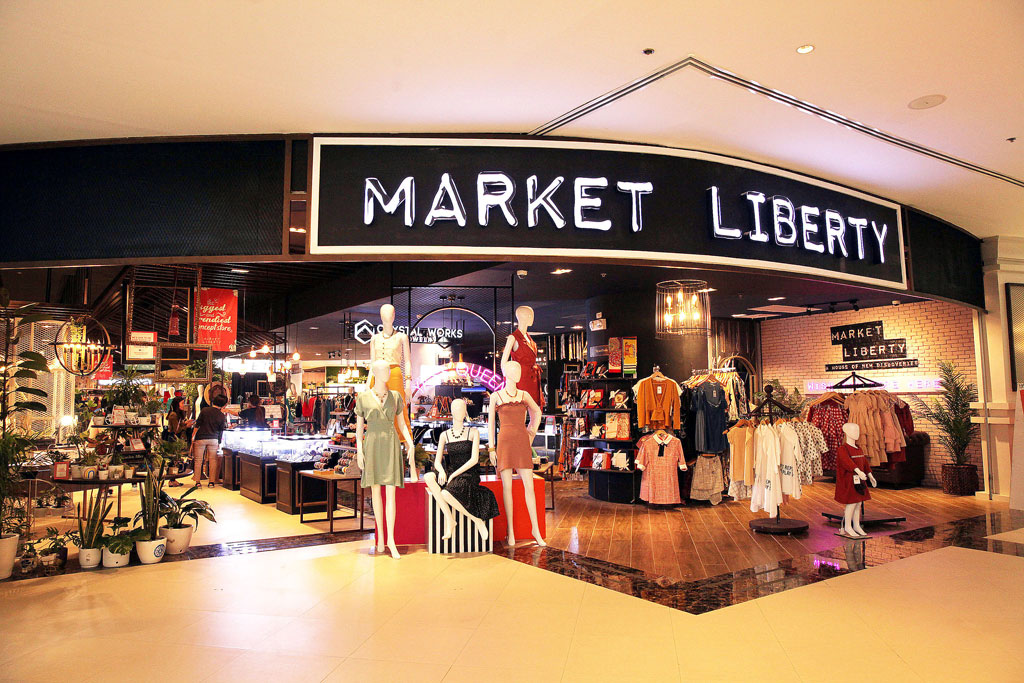 Of course, we just couldn't end our day without getting a glimpse of Evia's majestic indoor sky piazza that's so surreal. Just looking at this heavenly spectacle is enough to soothe our frayed spirits.
Indeed, it's more fun and beautiful at Evia!
* * *
Conveniently located along Daang Hari, half an hour's drive from Makati via SLEX-MCX, Evia Lifestyle Center is the crown jewel of the Vista Alabang masterplanned development.