When talking about a European home brand, we often hear the words sophisticated, authentic, refined, state-of-the-art, even luxurious. They don't just capture the design that every homeowner desires to have, they also ensure every element that is expected—especially with quality and functionality.
European home brands carry a distinct class in every product they create. They can transform your homes into a lavish space while bringing harmony to each piece. Here are the top European home brands that you'll surely love to have in your home.
NATUZZI EDITIONS
Natuzzi Editions is an award-winning Italian leather furniture brand that brings the highest quality and sophisticated design of furniture all over the world. Natuzzi Editions collection carries stunning sofas and armchairs handcrafted from the finest quality of Italian leather and raw materials. From traditional to contemporary styles, every furniture piece is beautifully designed to bring guaranteed and absolute comfort into your home and make your living room more than just a place to relax.
Each armchair or sofa is upholstered with a strong, flexible, and non-allergenic memory foam that adapts and changes its form depending on the supported weight. Believing that "elegance is timeless," you can make the ultimate statement with soft, luxurious leather furniture pieces from Natuzzi Editions.
This brand carries trendsetting, multi-functionality, and the newest technology features, providing genuine satisfaction and harmonious style in your home interiors at home.
GROHE
Grohe, a leading bathroom solutions and kitchen fittings company, was one of the oldest German companies to produce sanitary faucets.
It offers a vast selection of modernized vanity sinks, taps, toilet bowls, showerheads, and showers.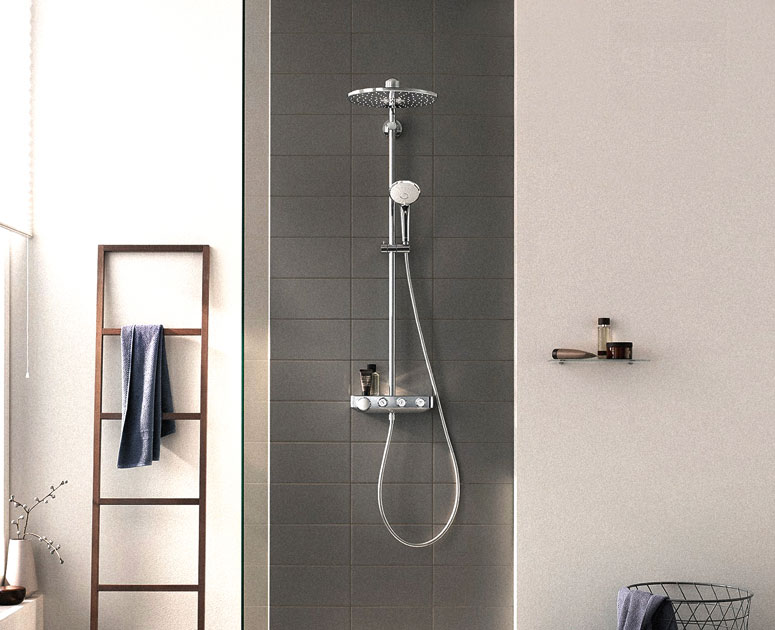 Pioneering digitization and technology in the sanitary industry through extensive research and innovation, Grohe has truly transformed and revolutionized the water experience at home and enhanced the quality of life of all its users around the world.
Grohe products are excellently designed and engineered to deliver an elevated level of comfort, ergonomics, user safety and longevity. You can enjoy a personalized time in the shower and have a satisfying bathing experience with Grohe.
Grohe carries the seal of quality "Made in Germany" and continuously introduces solutions that actively shape the future of water to create exceptional experiences and deliver "Pure Joy of Water."
FRANKE
Franke is a Swiss heritage company that prioritizes delivering the perfect balance of style, comfort, and functionality in every kitchen. It has put a collection of kitchen solutions, from sinks, faucets, hobs, ovens and hoods to filtration, waste disposal, and others, which are carefully designed and crafted in Switzerland.
Franke kitchen products inspire you to experience the wonder and pleasure in cooking.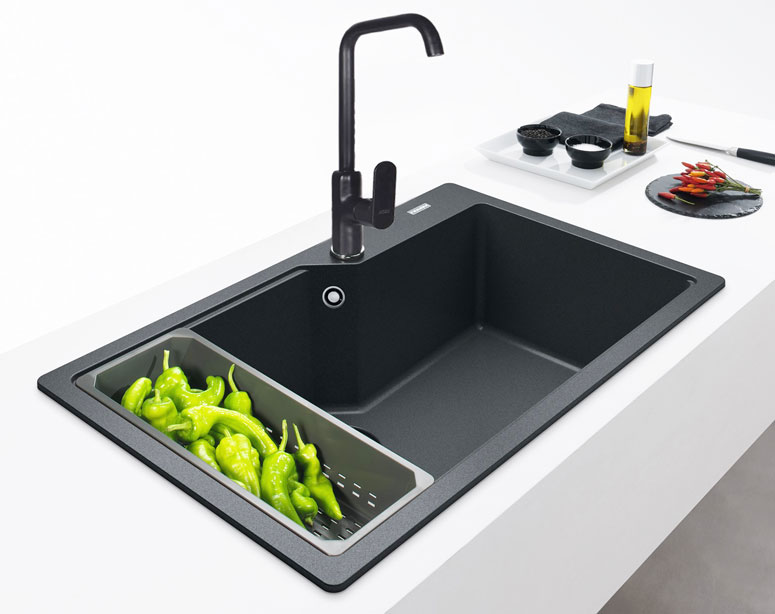 Achieve your dream kitchen with Franke products available in a wide range of textures, colors, and materials, letting you customize your kitchen that complements your sense of style. Whether you like it stylish, artistic or convenient, Franke products are the ones to choose.
Franke uses the best materials including stainless steel and granite. These materials are one of the most durable for kitchen products with their resistance to fire, corrosion, scratches, chipping, and heavy impacts. It also doesn't harbor bacteria, making it hygienic while providing an attractive, timeless, and natural appearance for your kitchen.
For over 100 years of improving and innovating their products, Franke proudly claims "Made in Switzerland," a promise of innovation, quality, and design. As they believe that life takes place in the kitchen—it is where we work and entertain so ensuring a safe, healthy, and functional kitchen area is essential.
SPANISH TILES
Spanish tiles have been widely known for having a wide range of colors, from vibrant to neutral, plain to patterned, and smooth to textured. Spanish tiles are a safe and aesthetically pleasing choice for high-traffic areas and constant wall penetration, offering a sleek and contemporary look that suits expansive spaces.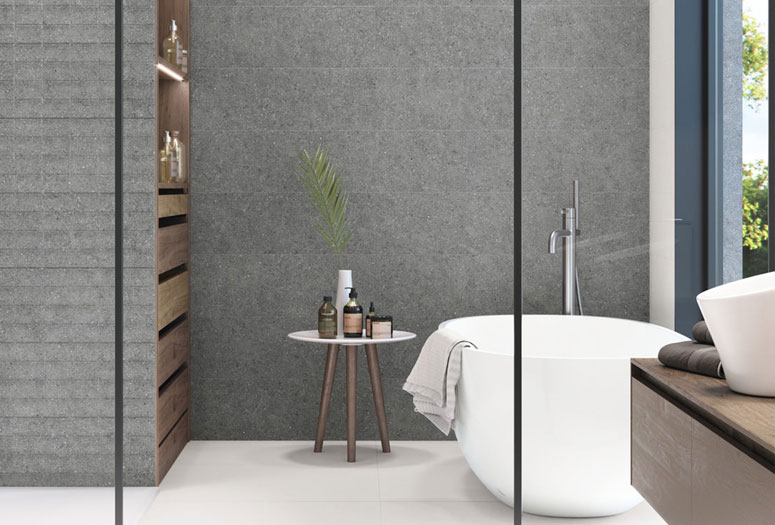 Spanish tiles are commonly made from clay and ceramics, ensuring homeowners with wider selections in terms of durability, strength, and longevity. These tiles are also effective on the patio and garden pathways.
If you're aiming for a long-lasting and decorative floor and wall, Spanish tiles are an ideal choice. You can trust top-notch Spanish tile brands such as Grespania, Rocersa, Cifre, Emigres, Keros, Tesany, Valentia, Onix, Oset, Vitacer, Grupo Halcon, Myr, E-tiles, and Eco Ceramica to bring you an unparalleled quality of tiles for your home.
ITALIAN TILES
If you want a more natural look for your floors and walls, Italian tiles are an ideal choice. Various Italian tile brands offer premium quality tiles with earthy elements and finishes including marble, wood, and stone. Installing Italian tiles is like investing in beauty and value in your home and creating a timeless look for your space.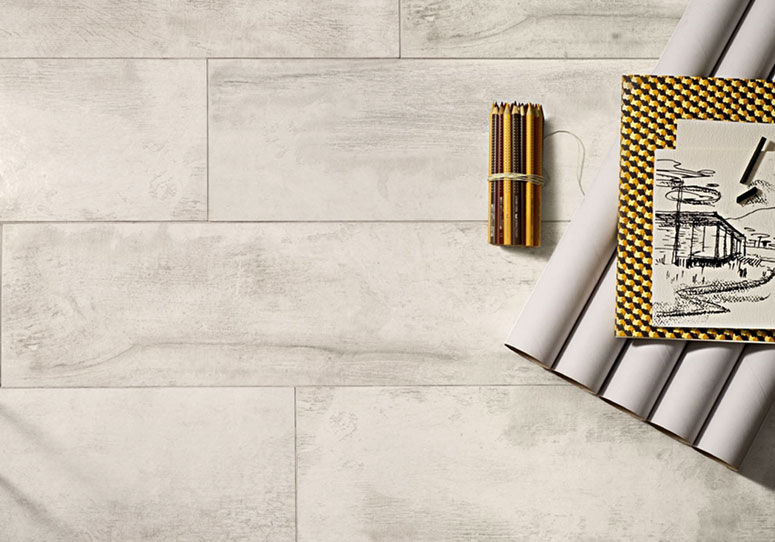 Italian tiles are also known for their beauty, durability, easy-care, cost-effectiveness, and versatility. They are extremely resistant to liquids, exceptionally long-lasting, and highly fireproof.
Your home deserves the highest quality and most exclusive tiles to embellish your space with style, comfort and practicality. The choices are endless to achieve the look and bring the sophisticated ambiance you want into your home with these reputable Italian tile brands Novabell, Versace, Energie Ker, Gardenia, Dom, Herberia, Opera, Castelvetro, Keradom, and Naxos.
Countries in Europe have a long, unique history of creating and delivering high-quality and innovative home products. These European brands have their own distinct identities you'll love. Fortunately, you don't have to travel in Europe to find these brands to fill your home with. Explore your European taste in home products exclusively available at any Wilcon Depot stores nationwide.
Visit Wilcon's 64 stores across the country and discover the limitless product selections that Wilcon offers, ranging from Tiles, Sanitarywares, Plumbing, Furniture, Home Interior, Building Materials, Hardware, Electrical, Appliances, and other DIY items.
For more information about Wilcon, you can log on to www.wilcon.com.ph or follow their social media accounts on Facebook and Instagram at @wilcondepot.ph and subscribe and connect with them on Viber Community, LinkedIn, and YouTube