Forbes Estates is crafted with attention to both design and function. Located in the bustling city of Lipa, Batangas, the 21-hectare enclave is the perfect address for those looking for privacy but don't want to eschew the conveniences of city living.
Each lot is at least 500 sqm in size and provides enough space for those who want to live their lives near nature as the manicured and landscaped roads and spaces provide fresh air and room for movement.
Ten lots occupy every hectare of the development, suitable for those who want a quieter life but not complete isolation. Architecture is designed by Haus Asia, while interiors by Chat Fores who is known for her elegant, artistic, playful, and unconventional design philosophy. The property's lush and viridescent landscaping is done by Crearis.
The Forbes Club, a one-hectare amenity area—a size equal to two football fields placed side-by-side—serves as the heart of the property.
Future homeowners can satisfy their active lifestyle with jogging paths, a children's play area, a tennis court, a covered basketball court, and a lap and children's swimming pools. There are open lawns perfect for families who want leisurely picnics, a dog park for pawrents, a mini orchard and greenhouse, and tree-lined walkways.
And because Forbes Estates is located in Lipa City, Batangas, conveniences such as hospitals, malls, even Metro Manila are within reach. Robinsons Place Lipa, a full-service shopping mall with numerous shopping options, Robinsons anchor merchants (Department Store, Supermarket, etc.), and 3D cinemas are minutes away from the residences (4.7 km from the development).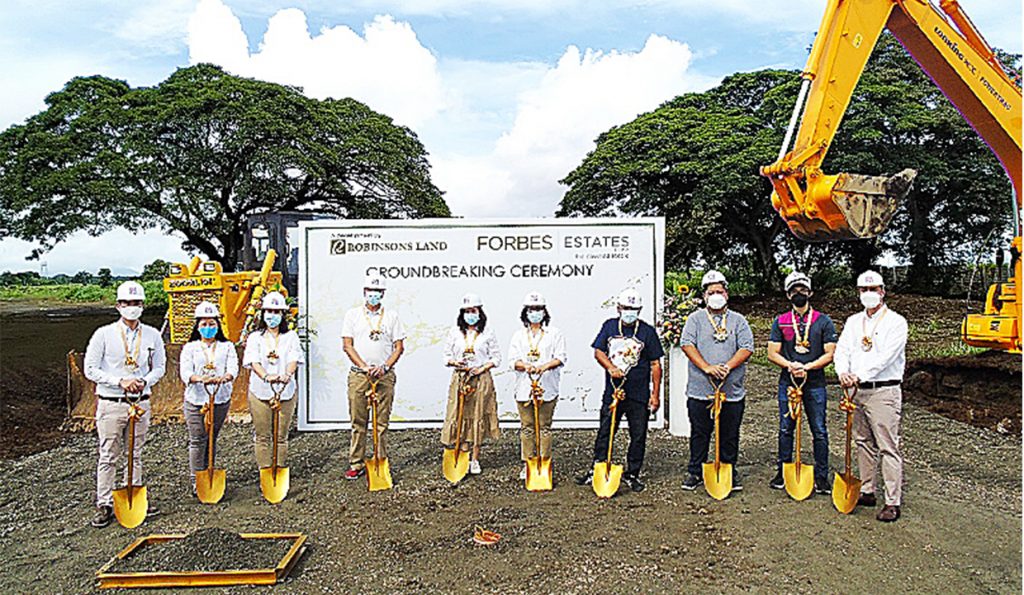 A Community Lifestyle Center will rise in the property itself: The Veranda Lipa. Here, homeowners will enjoy cafes and stores such as The Marketplace, Robinsons Appliances and Pet Lovers Centre. 
Other luxury properties situated within the city of Lipa include the 152-room luxury hotel Dusit Princess Lipa, the first international hotel to open in the city, and golf and country clubs such as Mount Malarayat and Summit Point.
Also in Lipa is the award-winning The Farm at San Benito, one of the top health and wellness destinations in the world offering holistic treatments conducted by licensed and competent doctors, nutritionists, therapists, living food chefs, yoga teachers and fitness coaches, all within a 48-hectare lush jungle.
Forbes Estate is conveniently located near the Balete Lipa Star Toll Exit (2.6 km) and the Tambo Exit (6.5 km) making travel in and out of the province a breeze.
Lipa City is a first-class city in Batangas and its close proximity to Metro Manila makes it very accessible thus making it a key city in the province of Batangas.
Climate in Lipa City is generally cool as it is approximately 1,200 feet above sea level while the presence of Mt. Maculot and Mt. Malarayat serves as protection for typhoons.
Forbes Estates is Robinsons Land Corp.'s entry to the luxury horizontal enclaves after its highly successful entry to luxury properties in 2019 with Aurelia Residences in Bonifacio Global City, a joint venture with Shang Properties Inc. and 2020's The Velaris Residences in Bridgetowne, Quezon City, a joint venture with Hongkong Land.
Forbes Estates Lipa's turnover is scheduled in 2023.