For many young professionals, having a home of their own is one of the things they strive to achieve. This is especially true for young Filipinos, as owning a first home is a symbol of accomplishment, stability, and success. As more and more millennials move to the city to be closer to work and business opportunities, they prefer living in a condominium rather than the traditional house and lot type of residence. Unfortunately, not everyone can afford to buy a residential property because of the high prices. Thankfully, BRIA Homes has launched its first-ever condominium brand, Astra Vertical Villages. Filipinos can own their very own condominium unit and live the condo lifestyle at Astra for as low as P10,000 per month.
COMPLETE CONDOMINIUM LIVING EXPERIENCE AT AFFORDABLE PRICES
Condominium living provides its dwellers comfort, convenience, security, and a lavish lifestyle with all the amenities included within the property. Veering away from the typical high-rise development, the residential buildings at Astra are four-story walkups with each unit intelligently designed. Not only are the condo units comfortable and space-efficient, they are also low-maintenance, which is the wisest option for people who do not have the time to manage a big home. 
In addition, residents are safe and secure with the property's guarded gates and reception areas, and 24/7 CCTV coverage. And with the COVID-19 pandemic still going on, they can heave a sigh of relief because of Bria's strict implementation of health and safety protocols.
To start each day, residents can enjoy a dip in the property's swimming pool or get a quick fix at the gym and other recreational amenities. Bria Homes understands that a healthy living environment is sorely needed in these uncertain times.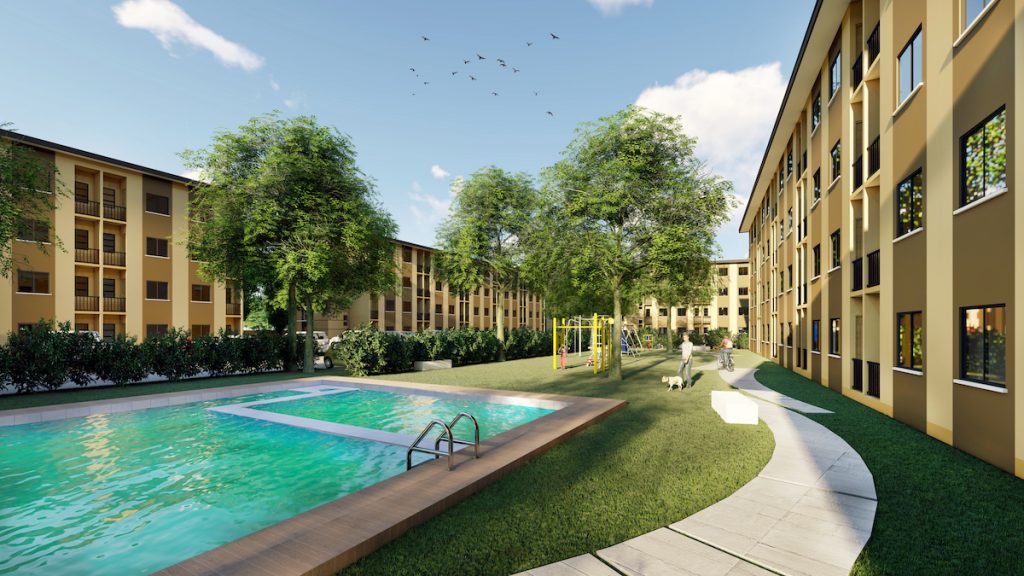 ASTRA AS A SMART INVESTMENT
We have all heard how investing in real estate properties now is a smart move, but more so when you invest in one of Bria's Astra Vertical Villages units. The property is perfect for young professionals because it offers the complete package at affordable prices. The development is also a good choice for small families are looking for residential spaces in dynamic localities.
What's more, Astra Vertical Villages has a starter pack price of P10,000 per month, following Bria's formula of: Affordability (Mura) + Quality (Dekalidad) = A beautiful Bria Home for every Filipino. A true value for money considering all of the features and amenities included, proving that owning a condominium doesn't have to be expensive. And prospective homeowners can purchase a unit in Astra using flexible payment schemes through Pag-IBIG and banking housing loans.
And once the family grows, the homeowner can easily decide whether to sell or rent out their unit, making it a smart source of revenue stream.
"As a leader in housing development, BRIA's primary goal is to address the shortfall in affordable residential developments. We are thus very excited to launch Astra Vertical Villages, not only to provide Filipinos affordable homes of good quality but also to introduce them to smart condominium living as value-for-money investments," said Red Rosales, president of BRIA.
"We look forward to launching more of these vertical developments to bring the convenience and sophistication of condo living to Filipinos."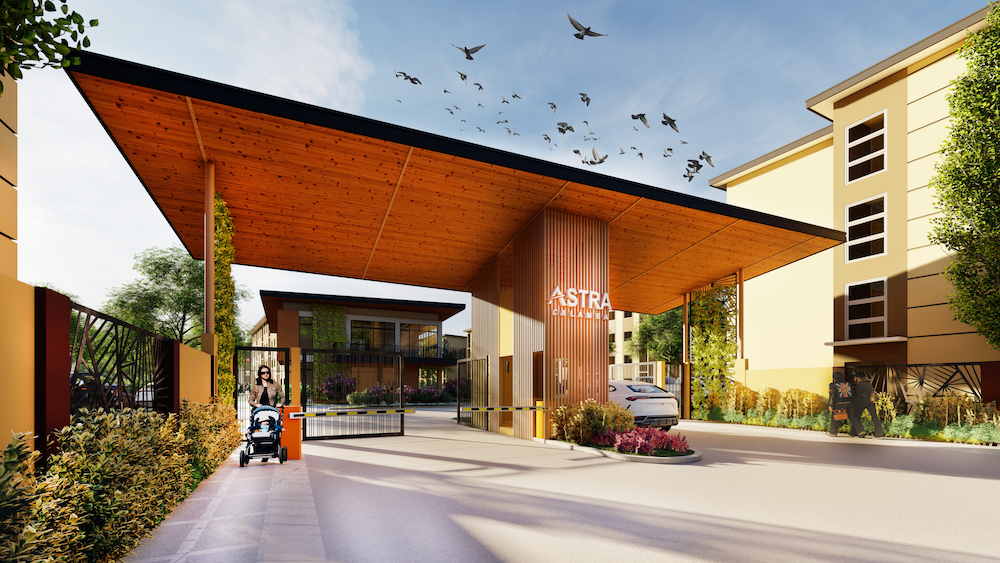 BRIA Homes is a subsidiary of GOLDEN MV Holdings Inc., one of the largest real estate companies in the country.
To know more, visit www.bria.com.ph; like and follow "Bria Homes Inc." on Facebook, Twitter, Instagram, YouTube, Pinterest, Spotify, Viber Community, Telegram Channel, Kakao Talk, LINE and WhatsApp; or call (0939) 887-9637.
#BrandedUp