A gold rush of sorts is happening in the Philippines, over in Paranaque, among aspiring homeowners who are seeking a comfortable life.    
Jetsetters and business travelers now have that golden opportunity to live close to the country's main gateway, the Ninoy Aquino International Airport and have the world on their feet. They can land and fly as they please, within or outside the country.
Those on the lookout for a great investment need not travel to the farthest corners of the world — or even just outside the metro — to find that pot of gold at the end of the rainbow.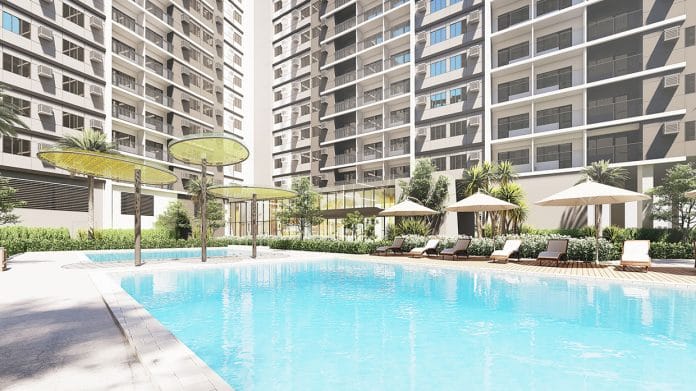 Many Filipinos now desiring to live abundantly in the metro can do just that. With eye-catching skyscrapers, a variety of career options and several entertainment spots, the metro remains a place for opportunities and dreams to happen.
SMDC's Gold Residences
It was in November 2019 when SM Prime Holdings Inc. chairman Henry "Big Boy" Sy Jr. told The STAR that the company is developing one of its biggest projects to date, the Gold City, a sprawling mixed-used estate across the Ninoy Aquino International Airport in Parañaque.
"It will be mixed use," Sy said in an interview at the time.
A centerpiece of Gold City is SM Development Corporation's (SMDC) premier residential development, Gold Residences. Consistent with the "gold rush" phenomenon, SMDC has already nearly sold out Phase 1.
To date, it is already 99 percent sold, equivalent to 2,450 units, sold at a value of P17.5 billion, since launching it last November.
Indeed, Gold Residences has listed a compounded annual growth rate (CAGR) of eight percent.
The rush continues with the development's second phase, which, like the first, offers a gateway to the metro. Its strategic location provides homeseekers a luxurious urban lifestyle without getting caught in its bustling streets.
Staying true to its namesake, Gold Residences is designed to be the gold standard of living — combining modernization, innovation and prestige in one vibrant landmark.
Enjoy the combination of sparkling city lights and lush greenery right in a city where life never stops. Aside from being located across from the airport, it's also a drive away from the SM Mall of Asia business and lifestyle district, The Entertainment City, the Makati CBD and Alabang, Muntinlupa City.
Opulence within your reach
SMDC Gold Residences is divided into four parts of residential and commercial clusters inside Gold City, an 11.6 hectare masterfully planned township. The concept of the city draws inspiration from the functionality and elegance of modern architecture.
What makes Gold Residences a striking contrast from its neighboring community is the overall aesthetic of its tower orientation.
The towers are strategically designed as a pair to form enclosed spaces — where the amenities are found at the heart of the landmark. It's the perfect place to start your day where you'll be in awe with magnificent views of the city coupled with sunshine.
Gold Residences will achieve a perfect balance between the township's public and private spaces. It's a place where you can feel peaceful in your personal space and forge good relationships with the community. All while maintaining a sense of exclusivity.
It's also a great option for investors who want to expand their residential property portfolio in the metro.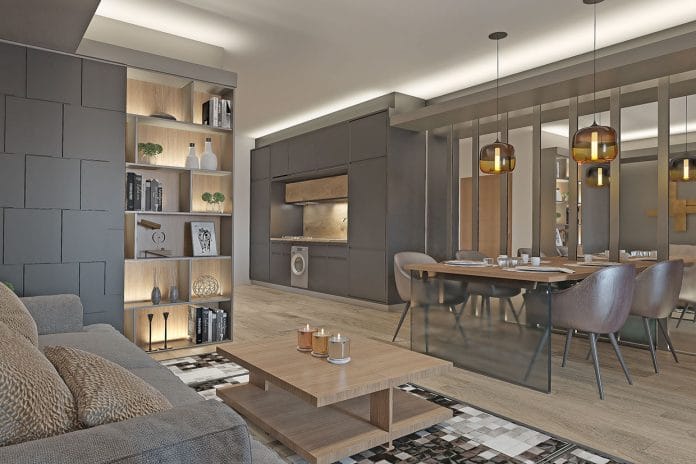 Enter into the golden lifestyle
Inspired by the qualities of raw gold, prepare to be enamored with the glamorous interior of the grand lobby. Homeseekers and visitors will immediately be drawn with its tower panels featuring dramatic brush strokes with varying shades of gold.
The communal space combines the colors gold and black in creating a striking impression. It also features organic rock-inspired elements and dramatic installations — giving you a feeling of being transported in classic Hollywood glamour.
Staying true to SMDC's high standard of living, Gold Residences will have hotel-like concierge service, an estate property management team, high-quality CCTV systems and 24-hour security.
The structural design is by ASYA Design while the interior design is by Singapore-based Michael Fiebrich Design. The landscape design is by a Hong Kong-based designer Adrian L. Norman Limited. With these world-class designers, Gold Residences is made for a lifestyle that's filled with luxury and glitter.
An investment in gold
It's also a brilliant investment given its proximity to the Ninoy Aquino International Airport (NAIA) more so with the plans underway to expand the airport.
Gold City itself promises to easily appreciate in land values given the different components it has to offer.
As an integrated development, Gold City provides stakeholders with easy access to all the essentials — retail shops, entertainment options, banks and other services.
It will be the only development located just across from NAIA 1, giving its residents easy access to the rest of the country and the world.
If owners decide to rent out their units, prepare to compete with other takers because the perfect location is fit for tourists, expats and those traveling on business trips. It is after all close to the airport and very close to the major CBDs as well through the Metro Manila Skyway.
Weekend trips to Cavite, Batangas, Laguna will also be a breeze.
Step inside a life of luxury
Another prime feature of Gold Residences is its central landscape, which combines convenience and relaxation into one.
The central landscape is designed as a curvilinear arrangement — considered as a counterpoint to its overall architecture. It delivers a mixture of passive and active experiences for every resident with its secluded and communal areas.
Residents will feel like they're staying in a posh resort since the central landscape features leisure pools, and a lounge area surrounded by water and lush greenery.
Water is also a vital feature of the central landscape since it functions as cascading and reflective elements. This provides a relaxing experience for people who enjoy the outdoors.
Fit for royalty
SMDC Gold Residences features residential environments designed to make every homeseeker feel like a king or queen.
The residential units are specially-crafted to suit every lifestyle featuring spaces built for the jet-setter, professional, fun couple, and the young family.
The studio unit is designed for jet-setters who are always on the go. It's a perfect space for the individual who's open to chasing new adventures.
For career-minded individuals, Gold Residences features a one-bedroom unit with a den and balcony. It's a functional space that's fit for every professional who's always on the lookout for the next opportunity.
In designing a life of luxury, Gold Residences makes sure that couples and families are not left behind.
The two-bedroom end unit is designed for the fun couple who loves to
entertain guests or indulge in new experiences. It's the perfect space for a laid-back movie night or a luxurious wine and cheese evening.
For families who want a fresh start, the two-bedroom unit is ideal for your growing needs. This residential space is perfect for fun family bonding weekends.
SMDC Gold Residences is designed to make every aspiring homeowner feel like a king or queen. With its posh interiors and residential unit, it's built for a modern urban living experience that is luxurious, exclusive and tranquil.
For more information on SMDC Gold Residences Phase 2's amenities and facilities, visit www.smdc.com/properties/gold-residences or its official Facebook, Twitter, Instagram, and YouTube accounts.
Aspiring homeowners may know more about SMDC Gold Residences Phase 2 by filling out its online form at www.smdc.com/talk-to-a-property-specialist.