North is taking center stage.
As city dwellers seek respite from the frenzied urban scene in the nation's capital, the northern corridor shapes up as the next center of lifestyle and economic activities.
Here, developments are well-thought-out and intently designed to balance the wants and needs of people. Unlike the metro, it is home to master-planned communities nestled between mountain ranges and sprawling flora and fauna. Places of leisure and work are practically one's neighbors.
At the center of growth, real estate developer Suntrust Properties, Inc. builds The Arcadia, a budding resort-like residential community in Porac, Pampanga.
Staying true to its Home to Every Filipino promise, The Arcadia is minutes away from life's essentials.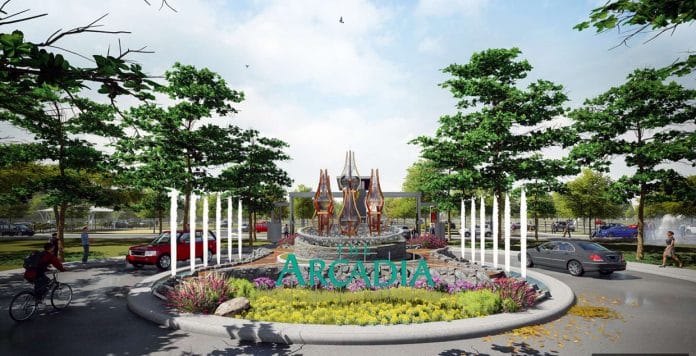 Vibrant life up North
If you're frequently traveling internationally, either for businesses or leisure, you don't have to wake up hours before departure. Since it's only 20 minutes away from the New Clark International Airport, you'll have ample time to prepare before departure and quickly head home to the family after arrival.
Perhaps, you're thinking of finding a second home that's both close to your mega-urban residence and can accommodate the growing family. This side of Porac is only a comfortable drive away from Quezon City via North Luzon Expressway (NLEX), allowing you to hustle in the big city during weekdays and recharge in suburban tranquility during weekends.
Due to the pandemic, long-time residents of neighboring dense areas have also delved into the idea of having a safe space and living closer to nature. Thankfully, moving to a new home doesn't mean you'll have to miss important family events in your hometown. The Arcadia is only a short distance away from Subic, Angeles City, San Fernando, and Bataan via major highways.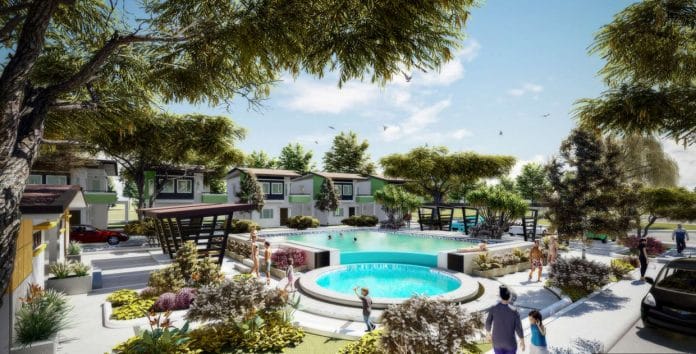 Future home
The Arcadia offers the luxury of countryside living, and more.
Imagine working at your home office desk stationed by the window. Instead of car horns and humid air, you'd hear chirping birds and feel a blow of cool breeze.
With a room designated for work, you easily hop from one virtual meeting to another with a Zoom-ready home interior. The kids are either playing out on the lawn or attending online classes. Alongside this, other family members can go about their day and focus on pursuing their passions in their own creative spaces.
No matter how big or small the family is, Suntrust has something for everyone. The Arcadia offers townhouse and two-story units, ranging from 62 sqm to 124 sqm. It is laid out with three to four bedrooms, giving you ample space not only for sleeping but also for home office or distance learning.
Safety and security are the least of your worries. The property features reliable 24/7 security, CCTV in landscaped entrance gates, street lights and perimeter walls.
The lifestyle amenities and shared spaces — clubhouse, swimming pool, wedding gazebo, basketball court, open activity area, children's play park area and pocket parks — are also right around the block, designed to foster lasting friendships within the community. Not too far from home, you and your family can jog, play, and achieve your health and fitness goals together.
As you cap the workday, or even in between tasks, you can conveniently run an errand or two since your new home has its own village shops and commercial area. If you and your colleagues want to meet half-way for a casual meeting, malls like SM City Clark and MarQuee Mall are also minutes away.
Meanwhile, work and business opportunities as well as lifestyle options are abundant in nearby New Clark Green City.
As events unfold today, the more we realize the value of living in a home-like The Arcadia, one that has it all — peace and serenity amid nature and wealth of opportunities within arm's reach.
To learn more about The Arcadia, visit www.suntrust.com.ph.