With quarantine measures in place, and with social distancing as the new norm, the internet has paved the way for people to stay connected and get access to their essentials.
One such essential for early nesters and growing families is the comfort, safety, and security of a home. Amid the current health crisis, having a safe haven for their families helps them sleep better at night and confidently go about their daily lives in a safeguarded environment.
Zadia, a five-building residential complex in Sta. Rosa City, Laguna, is a property that offers such essential needs. Being a premier development by Equus Property Venture Inc., a wholly-owned subsidiary of Greenfield Development Corp, the 3.6-hectare mid-rise condominium sits within the 400-hectare township of Greenfield City.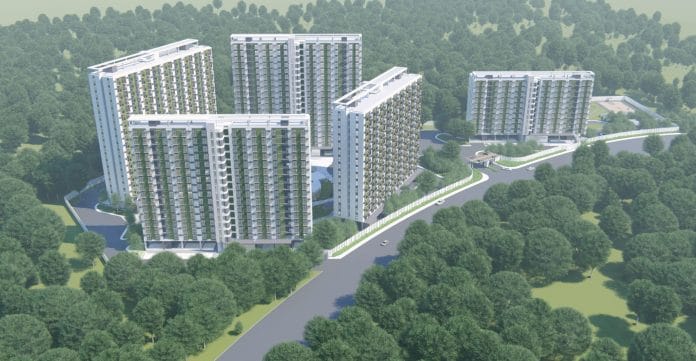 Located within the touted "new growth center" just south of Metro Manila, Zadia's Tower 3 was unveiled for pre-selling in January 2020 to meet the strong demand from interested home buyers and investors, given the overwhelming success and fast uptake of its first two towers. Tower 1 is set to be completed and turned over by 2021.
Zadia provides residents with 'greenspiration,' through its green surroundings harmonized with modern living. Residents can also maintain their active lifestyles and enjoy the fresh air, with as much as 80 percent of the complex devoted to open spaces. Homeowners can even enjoy the outdoors as their units are fitted with a balcony that opens up to the most 'greenspired' views. They may also conveniently visit lifestyle establishments such as Paseo de Sta. Rosa, Laguna Central, and Arcadia, which are a stone's throw away.
Safety first
All Equus' properties with Zadia undergo regular maintenance and sanitation, with the stringent observation of established health protocols and precautionary measures such as wearing face masks and practicing social distancing.
Going digital for the new normal
Equus understands the need to make properties like Zadia more within reach for the families and young professionals yearning for them. While Equus has established digital assets well before the onset of the pandemic, enhanced digital practices now take place in order to better communicate with clients and prospective buyers in real-time.
Ready for tomorrow
As the world shifts to the new normal, Equus' Zadia further strengthens its digital pivot to continue to provide quality and unmatched service for its homebuyers.