Filipinos are known for their close-knit family ties and it's not uncommon for several generations to live under one roof.
The family is the source of our identity, support and focus of one's primary duty as each member is expected to sacrifice for the good of the family. Personal rather than institutional relationships guide the behavior of many Filipinos, causing them at times to override the rules of society in favor of their kin.
In fact, independence for Filipinos comes at a later age compared to American culture. Unlike in western societies, Filipinos are not expected to leave the nest when they turn 18 and instead are encouraged to stay in their parents' homes until they get married and have families of their own.
But with the continuing modernization, urbanization and worsening traffic congestion, Filipino society is drastically changing — led by millennials.
Below are those who have opted to live independently, those who still live with their families, and their reasons for doing so.
LIVING WITH FAMILY
Joy Malonzo, 32, guest coordinator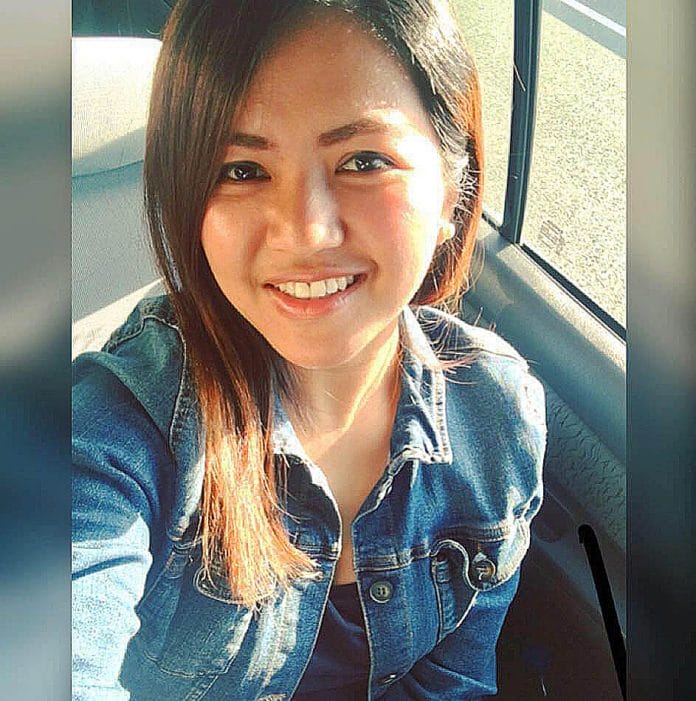 What made you decide to continue living with your family?
I wanted to spend more time with my parents and somehow makatulong sa kanila para sa daily needs nila like maipagluto sila or to run errands for them.
What are the perks of living with family?
Mas okay kasi mas madali mag-budget, and in my case hindi ako obligado magbigay to them kaya I'm always trying to serve them especially now that they are both in their seventies.
What are the disadvantages?
They feel na hinihigpitan mo sila dahil you try to take care of them as much as you can, like when you remind them about their diet especially my Nanay.
What would you say to people who are still living with family?
As long as you're not a financial and emotional burden to your family then that means you're in this situation for a good reason.
Shaula Cruz, 33, emergency medicine physician
What made you decide to continue living with your family?
My sisters. My mom needs assistance in taking care of them and I would also like to give back to my parents and help them at home.
What are the perks and disadvantages of living with family?
The advantages are that someone is always there to welcome you home, to make sure you eat well and to share your day with. The disadvantages are minimal but the issue is always privacy since you're sharing a house.
Do you contribute monetarily to the monthly expenses?
I voluntarily give a portion of my salary to my family; I feel that it is my responsibility to help them now that I am earning money.
What would you say to people who are still living with family?
It's important to enjoy time with your loved ones and it needs to be cherished. Your family is your support group and your pep squad. Living with your family should not stop you from doing what you want.
Elizabeth, 30, social media specialist
What made you decide to continue living with your family?
Partially, because I live fairly near my workplace and I get to save more, but really it's because my parents disapprove of me living on my own. They are old school that way, plus I'm a woman. They feel that living on my own would be too dangerous, especially here in the Philippines.
What are the disadvantages?
Lack of freedom. I had a 9 p.m. curfew until recently. I don't get to go out with friends spontaneously because I always have to ask my parents' permission. I'm also not allowed to go out with my significant other on trips if it's just the two of us. My siblings are all married and I'm the only one left here, so there's a slight expectation that I'm going to take care of them. Plus, hindi maiiwasan na pagiinitan ako if they're in a bad mood. Basically, the disadvantage lies in the rules my parents set for me because I live under their roof, so I should follow their rules.
Do you have any plans of living on your own?
Yes or I hope to but the only way my parents can really accept that — without the thought of marriage, is if I work in another country.
What are the misconceptions that people have about living with family?
That the family is stable, and that is doesn't have deep internal problems. There's always something wrong in every family. Some are just really good at keeping up fronts.
LIVING INDEPENDENTLY
Pipo Gonzales, 32, editor/writer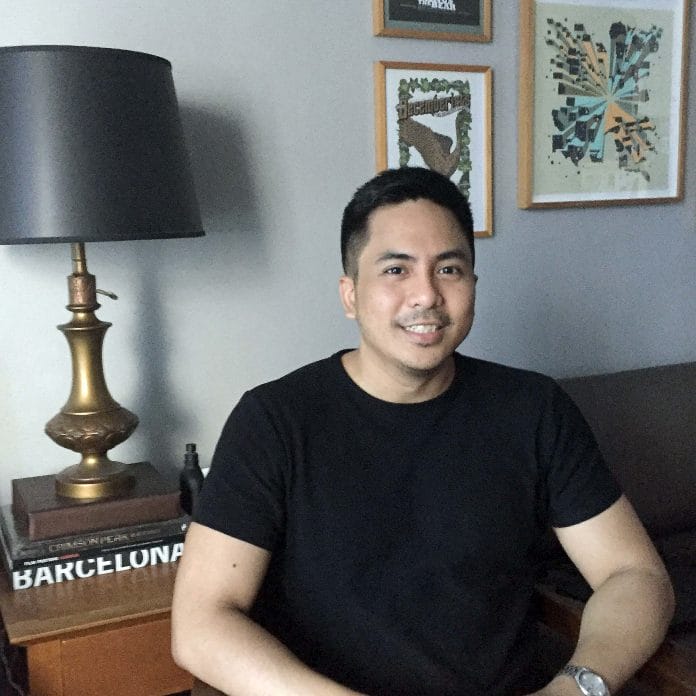 What made you decide to move out?
Coming from a middle-class Filipino family, the concept of utang na loob in our culture played an important role. The norms dictate we contribute financially for staying in our parents' homes but I was just starting a career and I barely made enough to support myself. I felt extremely pressured to contribute and embarrassed because I wasn't capable. Later, I realized that I could save more by moving closer to work. My initial flat wasn't exactly a garbage dump but I was able to move to better places as I went up the corporate ladder. Generally, I think a lot of people undergo a phase when their parents' house rules are not convenient to their current lifestyles.
Are you renting?
I'm currently based in Legazpi Village, Makati City. My partner owns the unit. I've been staying here for six years. Even without my partner, I would've still preferred Makati over other places. Proximity to my workplace is very important. Living in Makati is expensive, but it has its benefits too. If you're smart with    your money, it wouldn't be a problem.
What are the perks of living independently?
A no-curfew lifestyle. I am able to invite and host friends freely. And then reality sets in, you realize that there are new responsibilities to take care of — paying bills, restocking supplies, cleaning, laundry, etc. Eventually, you adapt and create a system to get things done. You just need a sense of discipline and willingness to change to be able to get into the rhythm of things.
What's your advice to those contemplating on living on their own?
Check your finances. Make sure you earn enough to pay for your rent, utilities, and have a realistic estimate of your lifestyle costs. Figure out your commuting route or where your parking space will be if you're driving. Don't forget to have all emergency numbers ready and make sure you have trusted friends or relatives nearby who can keep your extra keys and keep your sanity in check specially if you're emotionally fragile.
Angel Ramos, 33, marketing and events director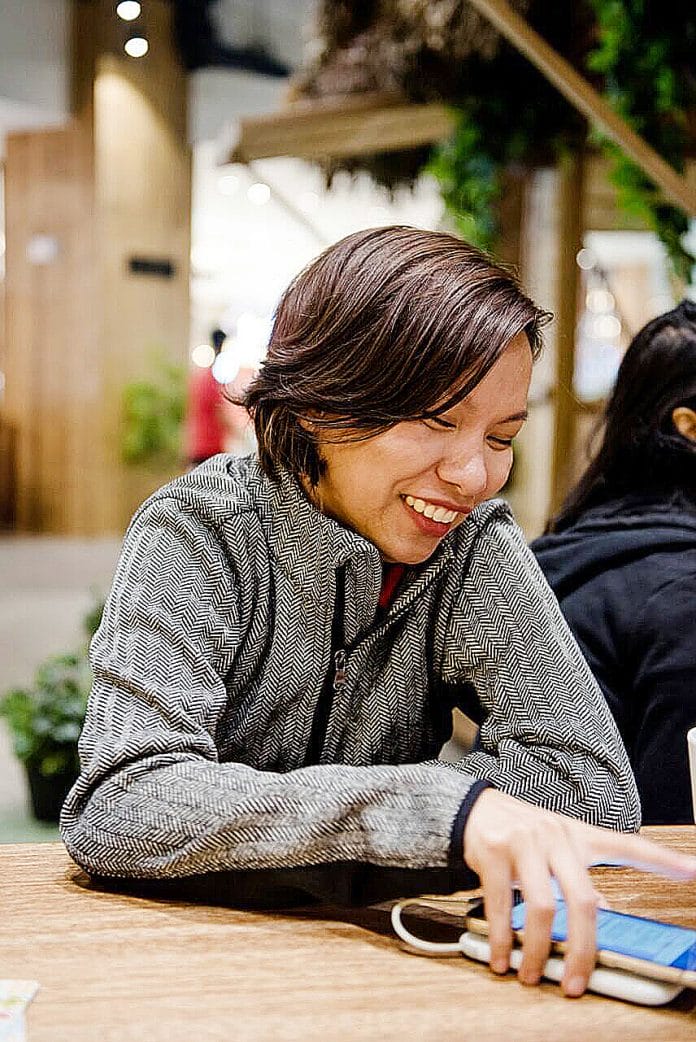 What made you decide to move out?
I moved out when I was 19 because I was a working student then, and the commute from our house in Bulacan to my school in Taft, and my workplace in Makati was taking a toll on me.
Are you renting?
Yes, I used to rent in San Juan City for six years. The rent was really cheap, I didn't have to pay for utilities and it was a 30-minute commute to my former workplace in Cainta, Rizal.
I then transferred to a new job in Makati and moved there. It was really difficult to find a place that fit my budget and close to where I worked in the CBD.
My current place is a joy for me — it's a one-bedroom apartment on the same street. My current landlord also has a system that makes bills payment transparent and convenient.
What are the perks of living independently?
You can be the master of your own time and energy. It sucks when you have to rely on yourself to cook, clean up, and take care of yourself when you're sick, but it's the best thing ever when you want to avoid seeing people on weekends and just recharge by yourself.
Another thing that I love is being able to decorate the space to make it more "me." Having a place of my own that reflects what brings me joy means that I will always have a sanctuary to return to and recharge for the next day.
Florian Garcia, 32, copywriter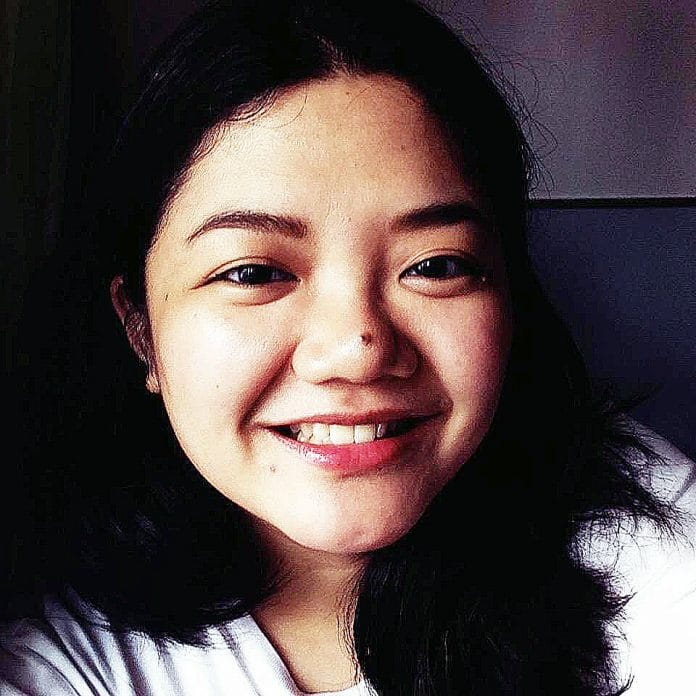 What made you decide to move out?
Because my parents' home is all the way in Quezon City and my work is in Makati. While living with my parents was very comfortable, the commute to and from work was long and tiring. I didn't have the energy for the daily commute.
Did you buy your own property?
Yes. I bought a condo with my sister. I rented a room back in 2012 to 2015 and I realized I didn't want to rent anymore.
What made you decide to live in your current area?
Pasig is the relative center of the metro and property values aren't astronomical. My place is around five kilometers from my former workplace so it was a good choice back then.
What are the perks of living alone?
Privacy, you can eat whatever you want, you can stay up late. I'm also an introvert so I like my alone time. You don't have to adjust to anyone's mood or preferences when it comes to anything. And you can stay out late without asking anyone's for permission! You can also decorate your place however you want. Disadvantages are you have to take care of everything by yourself. Also, like in that 30 Rock episode, I'm slightly scared to choke to death, or fall and hit my head when I'm changing the light bulbs!
What should people know before renting or buying their own place?
Do your research and think for the long term — will buying plunge you into financial responsibilities you can't handle? Also, get your realtor to show you the place on weekdays. Visiting on a Sunday will trick you into thinking that the area doesn't have heavy traffic!