Demand for safer residential projects, breathable communities and sustainable environments is stronger now more than ever as the world adapts to the changes brought about by the COVID-19 pandemic.
These are all part of a real estate reckoning that's happening in property industries across the globe, including here in the Philippines.
It's all good as property players have learned to adjust to the changing times.
Large open spaces
Colliers International Philippines research manager Joey Roi Bondoc, in a recent webinar organized by Property Report PH, said homebuyers, office tenants and people in general are now looking for safer developments in light of heightened need for cleaner environments as a result of COVID-19.
"People are looking for smart and livable cities because everyone is working from home, everyone needs stable and reliable internet connections and everyone needs healthy and green communities with large open spaces," he said.
Demand for these elements would help revive the property market, post-pandemic.
Developers have realized this and lucky are those who are already implementing these in their developments.
Smart residential developments
Carmen Jimenez-Ong, who is behind the well-designed Menarco Tower, indeed stressed the importance of promoting health, safety, and sustainability in real estate developments.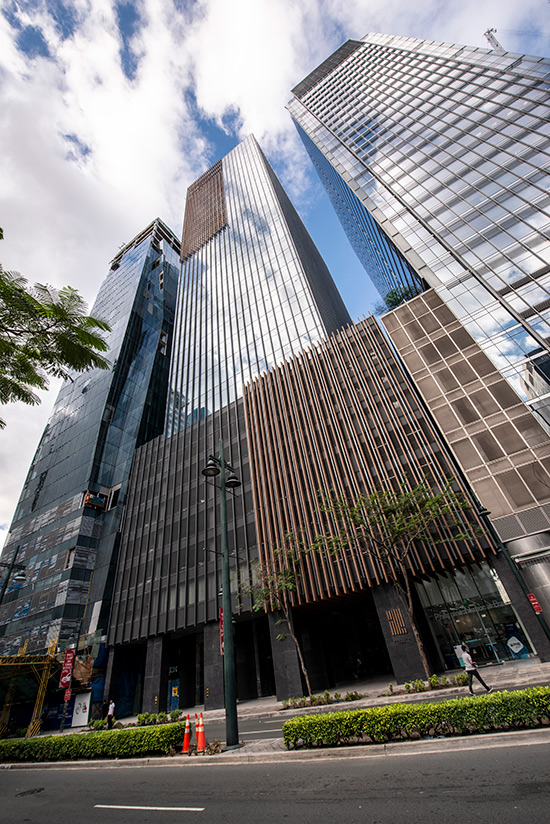 Menarco Tower itself is a 32-story structure in Taguig and is the first corporate property in Southeast Asia to earn double certifications being LEED Gold certified and WELL Certified Gold. It is also second in the world, next to Yankee Stadium, to achieve the WELL Health-Safety Rating making it the healthiest and safest building in the region.
In the same webinar, Ong said that in this time of COVID-19, Menarco Tower has put in place technology-assisted sanitation measures and air-purifying equipment as well as other safety precautions to ensure the health of the tower's occupants.
Filinvest Alabang Inc. vice president for township Don Ubaldo said people are indeed more aware now of the need for safer communities such as large open spaces and developments where they have access to all the essentials—such as grocery needs as well as their place of work.
The good news is that most property developers have adapted to this well and enhanced these elements in their respective projects. More importantly, developers are continuing with their projects, mindful of these additional demands from buyers.
Ayala Land Inc., for instance, the country's property giant, earmarked P88 billion in capital expenditures this year and is prepared to launch P100 billion-worth of residential projects in 2021 as it prepares for a V-shaped recovery in the next two to three years.
Last year, its capex reached P63.7 billion, and was mainly spent for the completion of residential and commercial leasing assets.
Beachfront properties
Likewise, AboitizLand, also continues to offer homebuyers more improved developments.
One such community for instance is the Seafront Residences in San Juan, Batangas.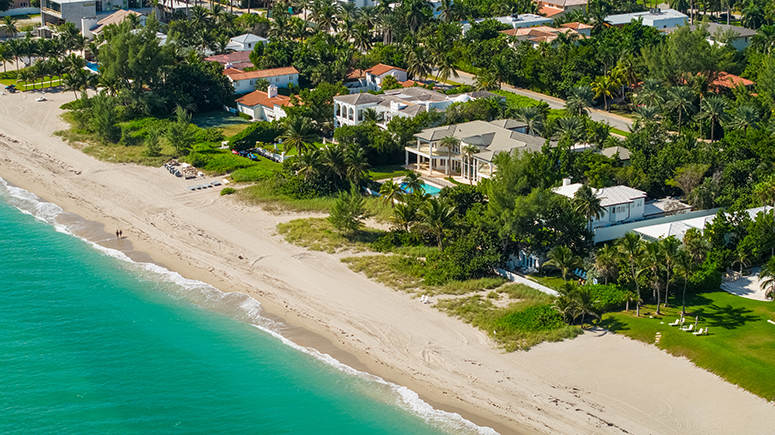 "If there is one thing that this ongoing pandemic has taught us, it's learning to appreciate the importance of nature, fresh air, and the luxury of space. With many homebuyers now eyeing the South of Luzon area as an ideal location for settling and raising families, the spotlight is on mixed-use communities where residents can survive, thrive, and simply enjoy life," AboitizLand said.
Indeed, recent trends in home-buying indicate an increase in take-up of beachfront properties, as moneyed property purchasers are now seeking second homes that can provide a healthier environment in less congested towns outside megacities. This trend has been observed globally, where an outflux of urban dwellers relocated to next-wave cities and towns that can afford them bigger living spaces and open areas.
"Before, residences near central business districts, places of work, or transport hubs were popular preferences. These all changed," AboitizLand CEO Dave Rafael said.
"With the acceptance of work-from-home setup and giving priority to open spaces and amenities that support better work-life balance, the trend started to shift to homes that offer larger open spaces and promise a better quality of life for families," he added.
Office sector
For the office sector, Leechiu Property Consultants said more inquiries and inspections from the IT and business process outsourcing sectors have commenced in the fourth quarter of 2020 and are still continuing.
"The announcement of forthcoming vaccines has given everyone a fresh boost of hope. We're seeing faster decision making among IT-BPM firms as they lay out plans for expansion not only in Metro Manila but also in the provinces. It's an exciting time," said Mikko Baranda, director at Leechiu Property.
The company projects 77,000 square meters of office space demand from this sector in the first quarter of 2021.
Indeed, the property industry is adapting well to the changes brought about by COVID-19. Hopefully, there's nowhere for the industry to go but up.