AllDay Marts Inc. (ALLDY) conducted its maiden offering listing ceremony at The Philippine Stock Exchange (PSE) on Wednesday, November 3. The trading floor event was led by PSE president and CEO Ramon Monzon and ALLDY chairman and former Senate president Manuel Villar, Jr.
ALLDY sizzled on its debut, opening at P0.90 per share, up 50 percent from the initial public offering price of P0.60 per share. It raised P4.5 billion from the IPO, which will be used by the company for debt repayment and store network expansion.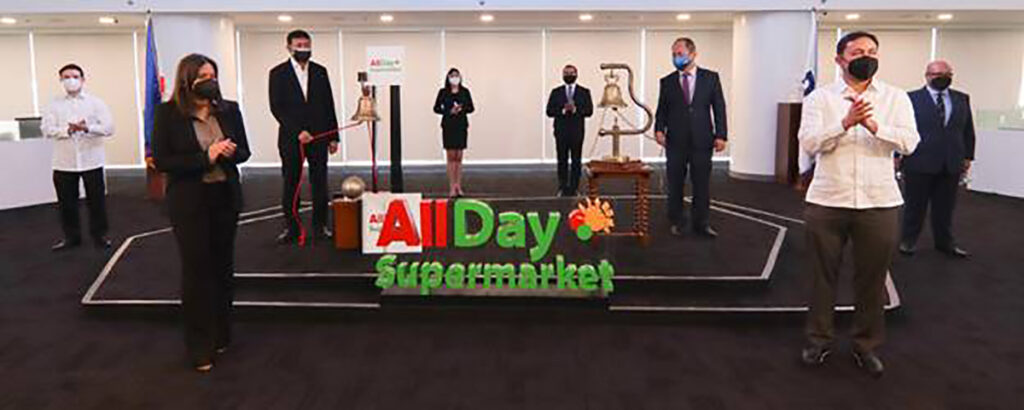 Monzon lauded ALLDY for setting a Local Small Investor (LSI) availment record as the first LSI tranche to be oversubscribed at 1.62 times since the launch of PSE EASy, the online IPO subscription platform of the PSE.
He also cited the oversubscription of the allotment for institutional investors, saying, "This clearly demonstrates the trust and confidence investors have in the Villar family, with their proven experience and success in their various businesses."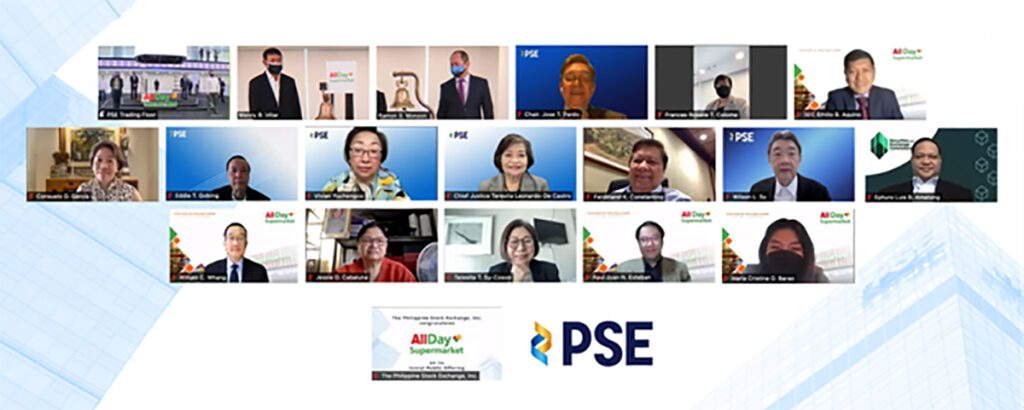 The listing ceremony was attended virtually by the PSE Board of Directors led by its chairman Jose Pardo, Securities and Exchange Commission (SEC) chairman Emilio Aquino, SEC commissioner Ephyro Luis Amatong, and ALLDY directors and officers.