For over a year now, we have been living mindful of safety precautions and we've already gotten used to only going out of our homes when it's necessary. And since we want to keep our families safe and protected, going out to shop for our needs has become pretty challenging.
Online shopping is an excellent option for those who want to fulfill their household needs from the comfort of their homes. Fortunately, digital technology has helped revolutionize the way people shop and, without a doubt, online shopping has become so popular because of this. As a result, many Filipino online shoppers have increased their shopping activities in the past year.
So, if you haven't tried online shopping and are still reluctant to do so, below are the top perks why most Filipinos love and enjoy online shopping for home improvement items.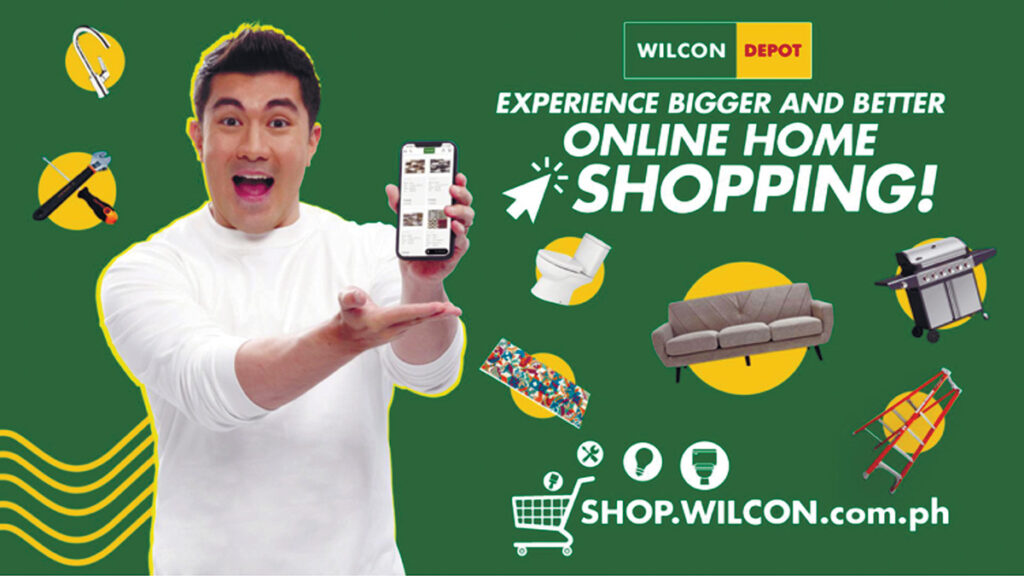 Safety and convenience
The biggest perks of online shopping are safety and convenience. Online shops give us the opportunity to shop 24/7 and allow us to shop in a matter of minutes, saving us time and energy. We are able to avoid traffic jams and long lines. When they want to purchase essential home needs, Filipino homeowners and builders turn to their favorite home retailer store, Wilcon Depot, which now has its very own online shopping site! Simply visit shop.wilcon.com.ph and buy everything you need for your home, in an instant.
Online home shoppers can also enjoy alternative shopping options—the Browse, Call, and Collect/Deliver (BCCD), and the Virtual Tour. The BCCD allows you to shop conveniently through your personal shopper. Simply browse through products at the Wilcon website, then contact the nearest Wilcon store through Viber, call, text, or email to have a Wilcon customer expert assist you with your orders. You can then choose to collect your purchases in-store or have them delivered to your doorstep. The Virtual Tour, on the other hand, is offered through the Facebook Messenger app. Simply contact any Wilcon store and the Wilcon CX heroes will take you on a virtual tour so you can explore the available products inside the physical stores.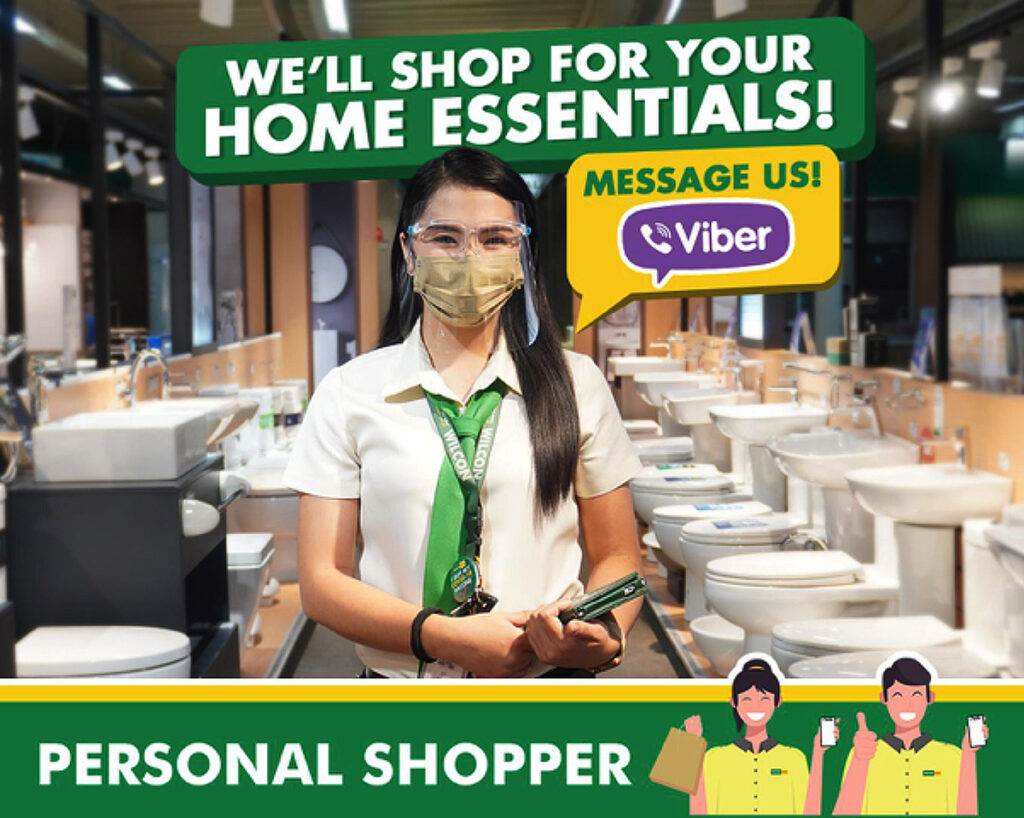 Wide product variety
Shopping online rewards us with the opportunity to explore and find plenty of amazing products online. There is a wide range of products to choose from. Known for carrying a wide array of home improvement and building products, Wilcon Depot's online store offers the same items as what can be found in-store: Tiles, Sanitarywares, Plumbing, Furniture, Home Interior, Building Materials, Hardware, Electrical, Appliances, and other DIY items.
Online home shoppers can browse through home decoration items, furniture and appliance upgrades, as well as minor to major renovation needs with accurate product details, descriptions, and warranty details. You can also check out Wilcon's amazing products available at the Wilcon Flagship Store on LazMall (https://bit.ly/WilconDepotLazMall).
User-friendly shopping features
Shopping online won't take so much of your time because unlike in-store shopping, you don't have to walk from aisle to aisle. Even if you're not tech-savvy, you'll be satisfied with the Wilcon Online Store because of the site's special features and easy curation and navigation. In addition, you'll enjoy discovering the online store features that make shopping more exciting: the Inspiration Section, Featured Departments, Shop by Colors, Shop by Brands, Shop by Series, Tile Calculator, Flash Deals, Season Sale Events, and the Live Chat Agents.
Efficient delivery and easy payment methods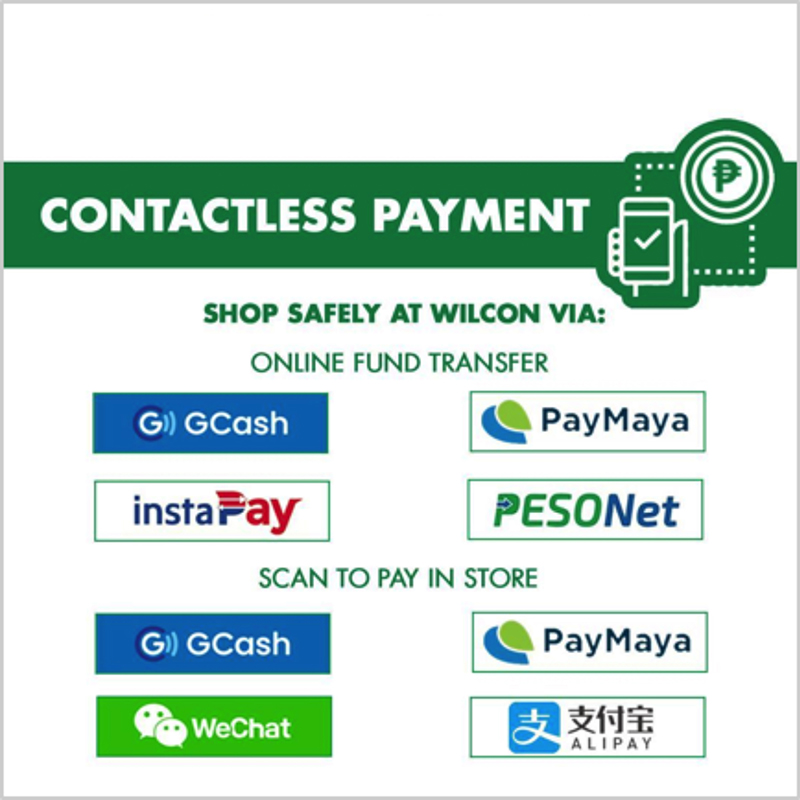 The Wilcon Online Store offers nationwide shipping. Expect your purchases to be delivered on the same day and receive an e-mail confirmation once your purchase orders are ready for either delivery or in-store pick up. For your safety and security, the Wilcon Online Store is powered by iPay88. You can conveniently pay with your credit card, debit card, BancNet, and GCash.
More and more people now appreciate the advantages of online shopping. Enjoy its perks and shop while relaxing in your home. It's wise to get everything you need for your home from the Wilcon Online Store to have a bigger and better online home shopping experience.
* * *
For more information about Wilcon, you can visit  www.wilcon.com.ph, follow their social media accounts (WilconDepot.PH) on Facebook and Instagram. You may also subscribe and connect with them on LinkedIn, YouTube, and their Viber Community.