From AllHome, AllDay Supermarket, AllDay RX to Coffee Project and Bake My Day, AllValue's homegrown establishments have arrived in Sto. Tomas, Batangas to provide a world-class shopping experience.
All for your Home needs
More Batangueños can now experience AllHome's brand of hospitality and care as it proudly unveils its 55th branch on Maharlika Highway in Barangay San Miguel in Sto. Tomas, Batangas.
AllHome is more than just a shop for first-time homeowners or someone eyeing to do DIY renovations; it's for the contractor, architect, interior designer, builder, everyone.
The brand prides itself on its value for money, convenience, and stellar customer service. Need an expert to guide you in making your home vision a reality? It has in-house experts ready to accommodate your queries.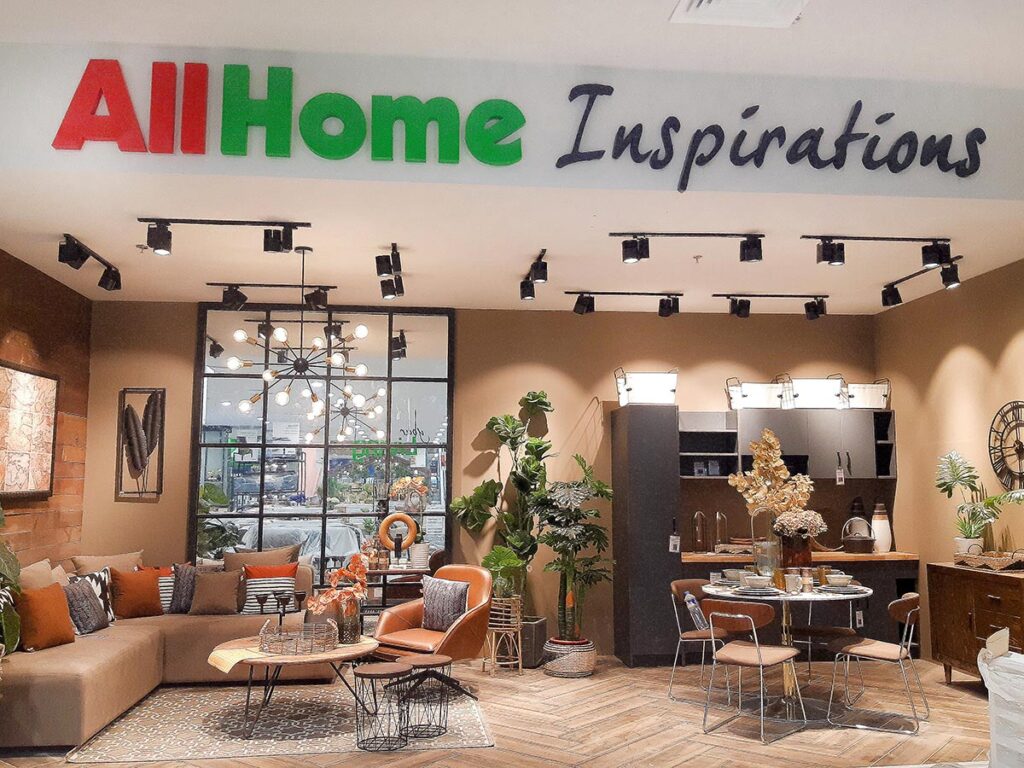 AllHome doesn't skimp on quality either. Balancing affordability and quality isn't easy, but the brand hits it out of the park by its meticulous and conscientious sourcing.
7 years of serving the Filipinos
The Sto. Tomas branch will be the 33rd AllDay Supermarket.
In 2014, the supermarket redefined the grocery shopping experience with its numerous services and beautiful store interiors. With over 33 stores nationwide, it continued to be a steadfast and reliable establishment during the pandemic, ardently following strict health and quarantine guidelines for their customers' health and safety.
All the essentials
The AllDay Supermarket is probably going to be one of your faves. With the pandemic really driving the importance of fresh food and groceries, AllDay Supermarket is here to provide fresh goods, including meat, poultry, and seafood for Filipinos. They also have a wide selection of gourmet deli and cheese plus a whole section dedicated to goods sourced from all over the world. To shop safely from home, visit allday.com.ph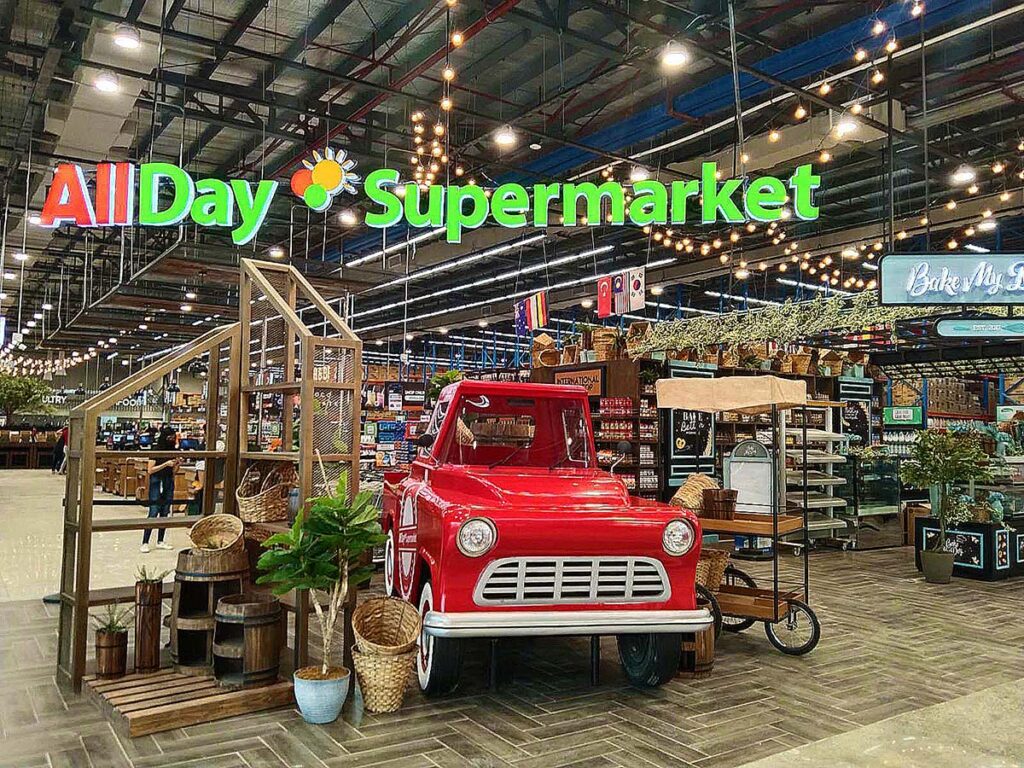 In addition, AllDay has launched 24-hour delivery in three prime locations: Quezon City, Parañaque City, and Las Piñas City—24-hours a day, 7 days a week. While this service is currently offered exclusively to shoppers in Las Piñas City, Parañaque City and Quezon City, AllDay is working on extending this service to more areas in the near future.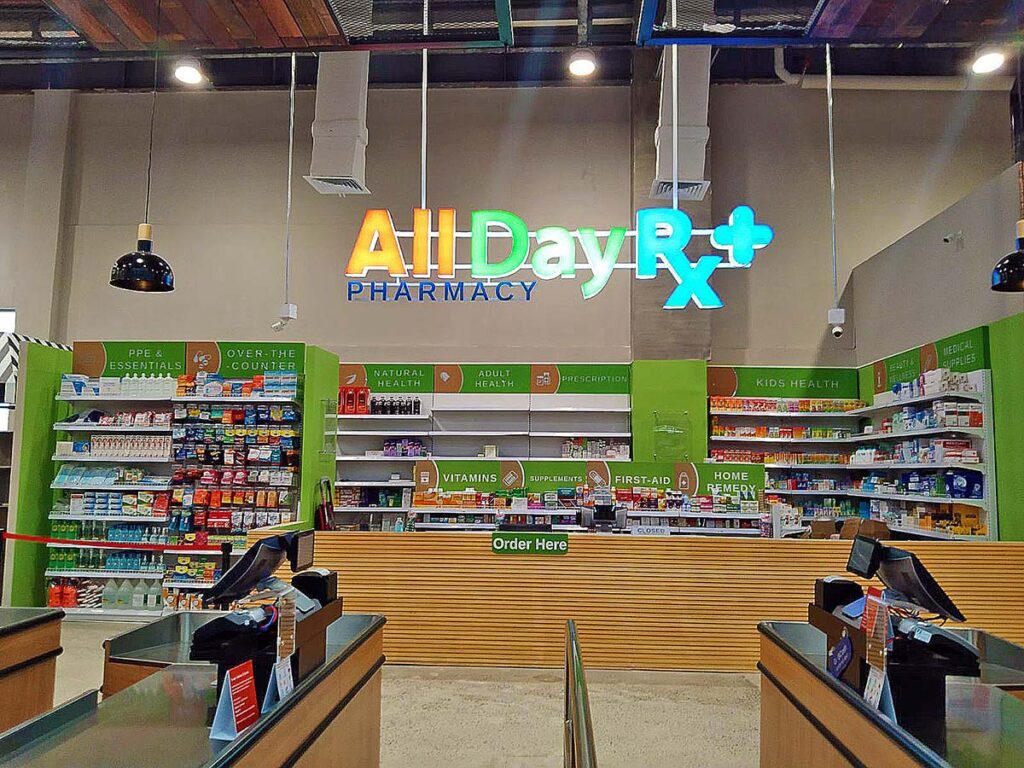 AllDay RX, meanwhile, is for all your pharmacy needs. With the pandemic highlighting the need for us to take care of ourselves, AllDay RX provides customers access to trusted branded and generic pharmaceutical brands. It's located just alongside the AllDay Supermarket, making it more convenient to pick up your medical needs.
Food galore!
After going to the grocery and picking up some vitamins, you might feel a bit peckish. Consider a quick visit to Coffee Project. Their cafes are gorgeous and the ambiance is just perfect for treating yourself with amazing coffee and food.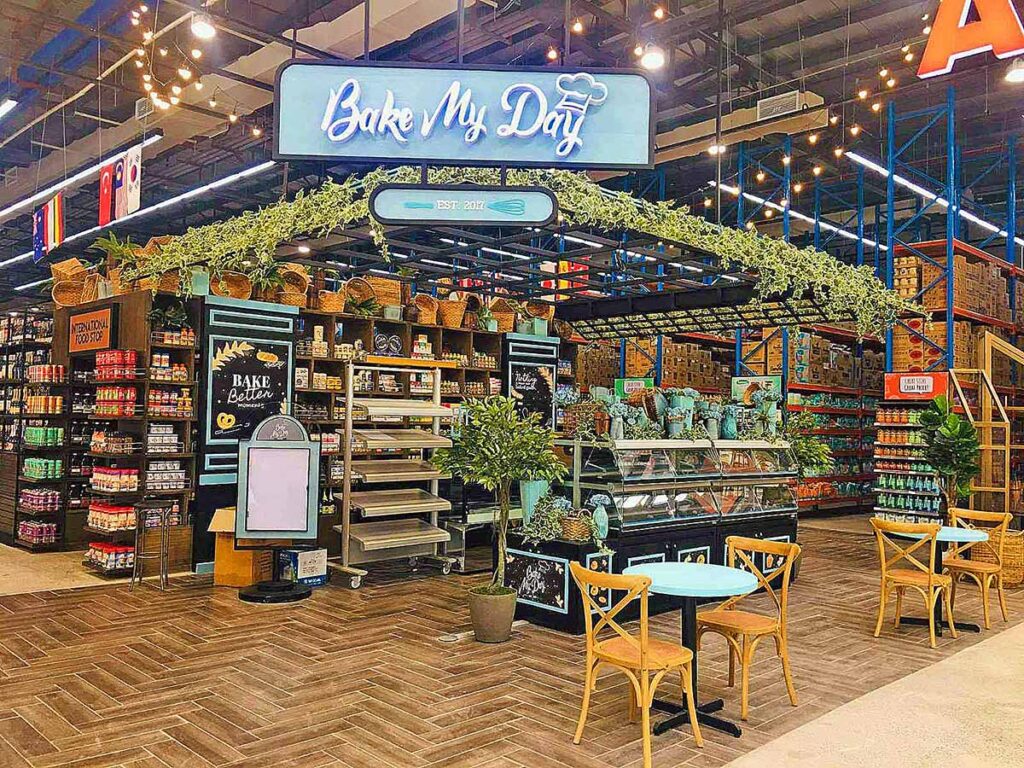 Plants hang from the tastefully decorated walls, always tempting guests to post a pic on their Instagram after enjoying the delectable pasta, rice meals, or sandwiches.
But if you're in the mood for a wider variety of baked goods, don't go home without taking a peek at Bake My Day's offerings. From freshly baked croissants, loaves, pies to cookies, cakes, and refreshments—whatever you're craving, they probably have it.
Nothing matches lounging in a comfy chair, with your favorite pastry and drink. But Bake My Day has other things planned up its sleeve, and customers should be excited for its upcoming surprise.
AllValue brands like AllHome, All Day Supermarket, Coffee Project, All Day Rx and Bake My Day continue to be Filipinos' one-stop shop for all their necessities. Seeing their strides in the industry and how they faithfully continue to innovate their products and services for their customers. We can only wait and see what else AllValue has in store for us, whatever it is, it's sure to make us feel at home. 
#BrandedUp