It's not uncommon to hear people say, "It doesn't feel like you're in the Philippines," when they're at McKinley Hill in Taguig City. Indeed, the European-inspired architecture of the townhomes and high-rise residences, Venice Grand Canal Mall and the way the entire township flows lend it a different kind of ambience — a traditional Europe, but at the same time a very modern city with its office towers.
What took cities around the world centuries to develop, Megaworld did with McKinley Hill in 15 years. Yes, the 50-hectare McKinley Hill, once a barren land near the military barracks of Fort Bonifacio, is celebrating its 15th year — and what a long way it has come since the 2000s.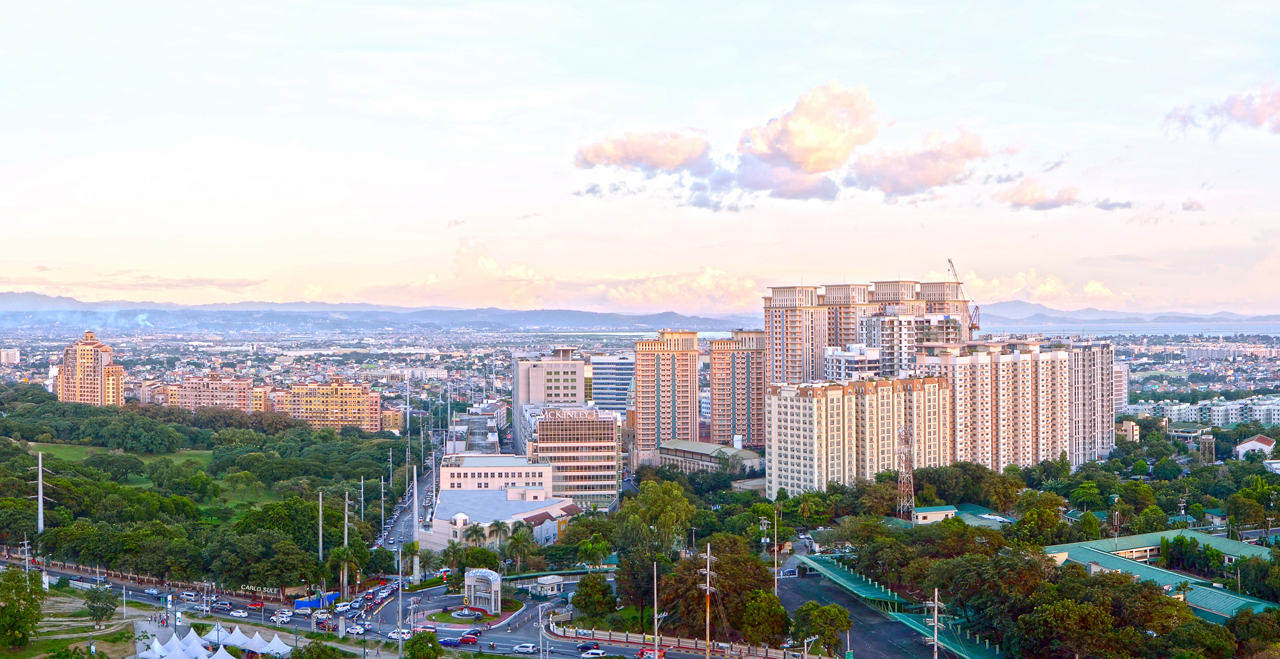 In the early years of McKinley Hill, my friends in the running community and I were there almost every Sunday morning when races included it in their routes. In the years 2006 to 2009, not a whole lot was built yet — except the townhomes if I remember correctly, and one or two office buildings.
Runners loved it there because it was good for uphill training since the terrain was undulating, something that Megaworld retained as they developed the place.
The brilliant thing about McKinley's master plan is that it not only envisioned a live-work-play-shop township, but added the "learn" component as well, and today it counts among its anchors primary to higher-education schools with international affiliations.
Enderun Colleges — one of the best culinary arts, hotel and restaurant management schools in the country — was the first school to build its facilities there. It was followed by MINT College, Chinese International School, Korean International School, UST Graduate School and Abba's Orchard Montessori School. It also has the 15,000-sqm. McKinley Hill Stadium, which has a capacity of 1,750, the only football stadium in Luzon.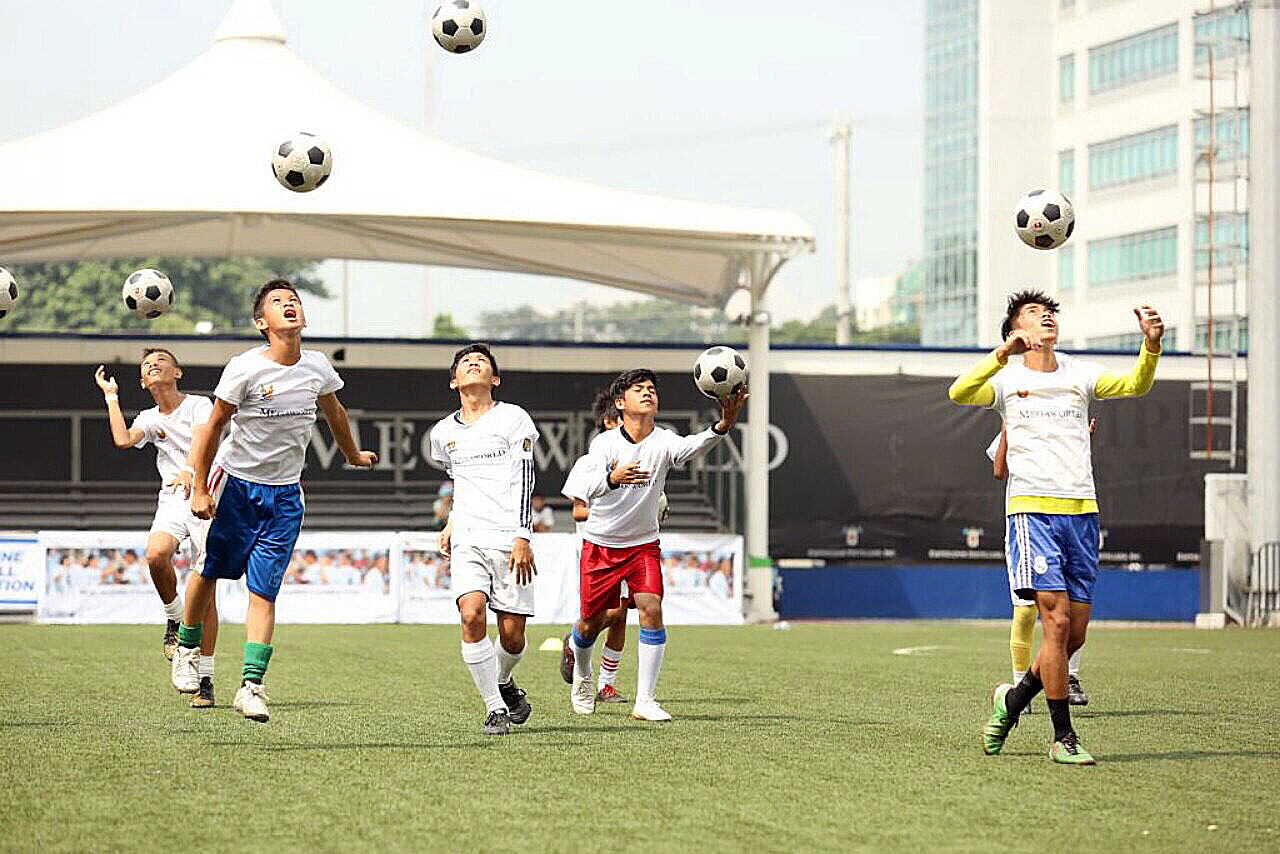 For its residential side, Megaworld wanted McKinley Hill to feature a variety of styles. Instead of building a single residential style, it offered townhomes, which it developed into the McKinley Garden Villas; the 10-hectare McKinley Village, which offered 459 lots tucked away in Upper McKinley; and mid- to high-rise condominiums.
McKinley Garden Villas were inspired by Spanish-Mediterranean architecture. They're in six clusters and composed of four- to six-story buildings with two to three-bedroom units. McKinley Village homes, designed and built by individual homeowners, are some of the prettiest contemporary and modern houses I've seen in one village, each one different from the other.
Around the township, especially clustered around Venice Grand Canal Mall, are 36 vertical condominiums that cater to diverse markets, from single professionals working in the BPOs to starting families and executives that want to be near work. Stamford Executive Residences, Morgan Suites Residences and The Florence have three towers each; Viceroy has four; The Venice Luxury Residences has seven. They also built the Woodridge, a dormitory-type building for those needing just a bed during the workweek.
With the exception of The Florence, which will be turned over this year, the condominiums were completed starting in 2010.
Slated to be completed in 2021 is the 23-story St. Mark Residences, which is expected to generate P4 billion in sales, beside Venice Grand Canal. It will have 235 units of studios to three bedrooms, from 41 to 120 sqm. with all units having a balcony.
A special cluster of seven buildings on Upper McKinley Road, completed in 2011, was inspired by the colors and aesthetic of the Tuscany region in Italy. Called Tuscany Private Estate, the structures are low to mid-rise, from six to 17 stories, with lofts and units ranging from 46 (studio) to 131 sqm. (three bedrooms). What's unique about this cluster is that the ground floor features commercial establishments and a restaurant strip that adds to the food choices of residents and office workers in the township.
A panoramic view of the residential part of the township with the village surrounded by buildings of various heights — their red roofs and facades in ochre and orange and other warm colors — will lead you to think that you are indeed in a European city along the Mediterranean Sea.
It is because of these diverse residential offerings and the rate of property appreciation (in it first 10 years, values went up by more than 228 percent) that McKinley Hill looks and feels that it grew organically— the way towns and cities grow — but at a much faster pace, and even when each square meter was part of a master plan.
At the same time the residences were rising, the commercial projects were being completed too. Megaworld knew from the success of its first township Eastwood City that a big component of commercial development would have to cater to the BPO and IT sectors. (Eastwood is also home to the headquarters of Citibank and IBM.)
McKinley Hill would be bigger. About 100,000 people work in McKinley Hill, mostly from the BPOs (among the 90-plus multi-national companies located there).
An astonishing fact is that "20 percent of about 1.3 million BPO workers in the Philippines are in a Megaworld township or a Megaworld Premier office building." About 83,000 of them are in McKinley Hill and McKinley West.
To date, McKinley Hill has 18 office buildings, which include the regional headquarters of global companies such as Accenture, Bayer, Cognizant and Samsung Electronics in the four-tower Science Hub Complex.
Its PEZA-accredited cyber park features Grade-A office buildings including the country's first LEED Gold-Certified building for Business Process Outsourcing (BPO) companies, 8 Campus Place.
Foreign embassies have also found McKinley Hill to be the ideal location that fulfills their operations and security requirements. For instance the British Embassy needed a "50-meter safe distance from the perimeters." In any business district — or any district for that matter — that's difficult to find. But they did in McKinley Hill, which was a plot of land located beside the American Battle Memorial next to the township.
Apart from the British Embassy, the Embassies of South Korea, Italy and the United Arab Emirates also relocated to McKinley Hill because of its dynamic community in a safe and secure environment.
The centerpiece of the whole McKinley Hill development is Venice Grand Canal Mall, which opened in 2015. It's said that Megaworld founder and chairman Andrew Tan visited Italy's most romantic city years ago and was inspired by the old city's canals, bridges and waterways, the colors and design of the houses — and when they were developing McKinley, he wanted to bring the Venetian experience to Filipinos.
And so they did.
Venice Grand Canal Mall is the only one of its kind in the country with its (man-made) canal where shoppers can ride a gondola (made in and imported from Venice) with a gondolier to make their way slowly and leisurely around the mall's canal.
It's pretty during the day but when evening falls, when they turn on the strings of colorful lights that cross the canal, it's especially charming.
The design of the mall hints at Venetian Gothic elements such as those found in the Doge's Palace. You'll have fun identifying Venetian landmarks like the Bridge of Sighs and the Love Lock Bridge for shoppers to add their own locks (a practice that dates back more than a hundred years in Serbia).   
One of the reasons people choose (or not choose) the malls to visit is how it makes them feel and that's largely a function of design. At Venice Grand Canal, even though you're surrounded by more than 50 buildings, the atmosphere is laid-back, relaxed. You feel like there's no need to rush a lunch, to hurry your shopping, but instead walk along the canal and watch guests enjoying their gondola ride.
The mall is also an Instagram sensation with shoppers taking selfies and groufies. Or they're taking pictures of the pigeons on the fountain in the indoor courtyard or the big fountain outside with the Venice Piazza sign and the arc with European-style caryatids.
The piazza, inspired by St. Mark's Square, is a venue for various live performances and is surrounded by restaurants. On cool days and nights, it's best to dine al fresco.
Venice Grand Canal Mall has built an impressive directory of dining outlets that you won't find anywhere else in Metro Manila, such as Ponte Rialto Ristaurante. Among the many familiar family faves are Denny's and Italianni's, vegetarians' go-to resto New Bombay, and if you can't decide between Spanish and Italian cuisines, there's Toni & Sergio whose menu has both. This may also only be the place that has three of the world's biggest coffee chains close to each other: Tim Horton's, Starbucks and UCC Clockwork, all on the ground floor. The mall also has cinemas, salons and The Medical City.
It seems like a lifetime ago that there was nothing in this area. Today, in 50 hectares is a concentration of business and wealth — and more importantly for those living there, just the good life.
* * *
McKinley Hill is located in Taguig City. For more information visit www.megaworldcorp.com.
Visit the author's travel blog at www.findingmyway.net. Follow her on Instagram and Twitter @iamtanyalara.