Laundry spaces typically fall under the areas where minimal designs are applied. However, with the advent of smart technologies, high-functioning laundry rooms have gained popularity and have evolved to better serve the needs of households. If you're thinking of restyling your laundry room, you're in for a treat!
Thorough planning is the key to reimagine a once bland laundry space. Laundry area can be so much more when thoughtfully designed and utilized. Browse for your new items from Wilcon Depot and start reimagining your Laundry Space from innovative laundry appliances down to complementary items. Wilcon has all your needs met!
Paint
Begin your renovation with a fresh coat of paint from Wilcon Depot. Opt for soothing, clean colors to elevate the feels within the corners of your space. Achieving a modern laundry room adorned in white paint invokes simplicity and quiet luxury. A crisp white paint will always go well to any space including the Laundry Room. The modest vibe of white paint blends well with the sleek and contemporary aesthetics of modern appliances in your laundry room, giving a sharp and orderly appearance.
Tiles
Lean into lighter colors for flooring. Verona offers classic tiles with different colors, designs, and textures. To maximize the potential of your laundry area, it is best to go for light colors as it gives an illusion of wider space and delivers an airy vibe. Aside from delivering an aesthetic look, your tiles should also be a flooring solution that can withstand the daily rigors. Verona tiles are designed for the high-traffic environment of a laundry space. Its smooth surfaces are made easy to clean and maintain.
Shelves and Cabinets
Take advantage of the vertical space in your laundry room by installing shelves and cabinets. This will help freshen up the whole appearance of the room while ensuring you're getting the most of your space. These storage solutions have the unique ability to conceal the unsightly tangle of wires and plumbing that often lurk behind the laundry space. By covering these elements, cabinets and shelves provide a clean and polished appearance to the room.
Organizers
Give your laundry room a whole new wardrobe by integrating trays, organizers, jars, hook, and drying rack. Renovating your laundry space means minimizing the appearance of clutters. In pursuit of a modern and smart laundry room, organizers and trays are your best ally.
Use trays to corral the small items like bottles for fabric conditioner and detergents, jars for powders and fragrance beads, and many other laundry must-haves. On the other hand, organizers can be utilized to store various laundry essentials like iron, hangers, clips, or lint rollers, making it easy to access the items. Select organizers designed for specific items to prevent overcrowding. Consider using large boxes for infrequently used toys and items, or opt for storage solutions with sturdy lids that can be stacked, helping you save space.
Keep your counter tidy by using jars which is a great option for storing laundry detergents. Make sure that the glass jars have lids to prevent dirt from getting inside. You may also want to add hooks for towels, coats, hats, and other things. The convenience that comes with this simple addition is difficult to overlook. These storage organizers promote a smooth and efficient workflow for your laundry day.
Lighting
Alphalux lighting can be a game changer in your laundry space. With its energy-efficient feature, it can brighten up your area and provide a good shade for tasks like sorting and folding your laundry. It also comes with sleek design supporting the sharp vibe of the laundry room. No more dim in dreary spaces and hello to practical lighting solutions.
Laundry Room Appliance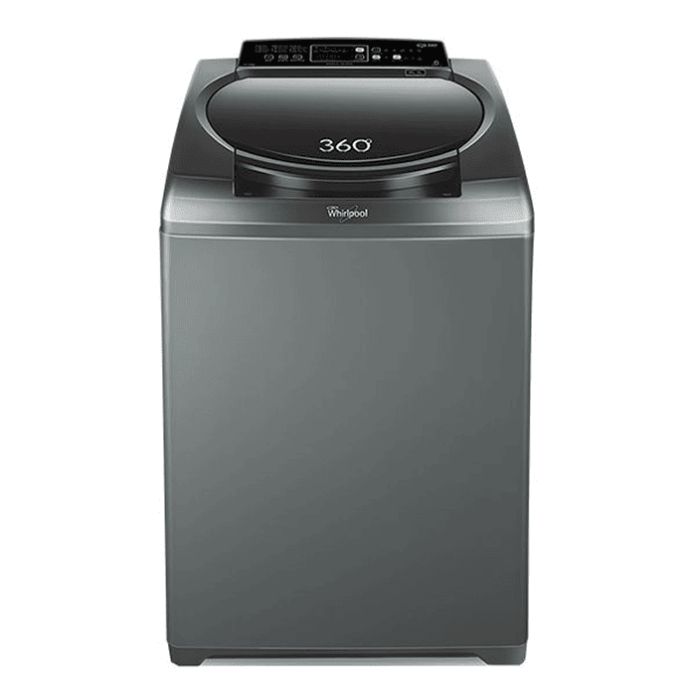 Here's the next cool item you should look for, the quiet gray Washing Machine. This washing machine is infused with smart features for an absolute laundry experience, thoroughly designed to remove up to 25 types of stubborn stains.
Fixtures
The addition of Lavatory Faucet not only allows for easy pre-treating and hand washing of delicate items but also serves as a practical utility for various tasks. Coupled with a stylish Vessel Basin, it creates a sophisticated focal point, adding a touch of elegance to an often-overlooked space. The inclusion of greenery brings a breath of fresh air, by infusing a sense of tranquility into the room.
Trashcan is an indispensable item in any space. For the laundry room, it functions as a convenient disposal for lint, plastic wrappers, dryer sheets, or any packaging materials that come with detergents and liquid soaps. This item helps maintain a clutter-free laundry room.
Clothes drying racks can make your laundry job easy. If you are looking for a freestanding rack, you might want to obtain one with wheels so you can easily move it in and out of the storage. Kessel has different types of drying hack, Garment Rack with Shelf and Garment Rack and Basket, that you might want to add for your laundry room makeover. You may also want to add a Hanger which holds a better grip for your clothes. Using drying racks and hangers not only maximizes the functionality of the space but also minimizes carbon footprints and is simple to use.
Whether you're in the process of remodeling your home or embarking on a new project, don't overlook the significance of the laundry room. Even minor adjustments, like incorporating some lighting fixtures or installing a countertop for the purpose of clothes folding, have the potential to transform this space from being ordinary to truly exceptional!
All these laundry must have items are available at any Wilcon Depot branch near you.
For more information about Wilcon, visit www.wilcon.com.ph or follow their social media accounts on Facebook, Instagram, and Tiktok. or subscribe and connect with them on Viber Community, LinkedIn, and YouTube. Or you may contact Wilcon Depot Hotline at 88-WILCON (88-945266) for inquiries.
#BrandedUp