With the easing of travel restrictions, increased mobility, and the coming holiday peak season, revenge travel is going strong in the Philippines. The start of the "Ber Months" only means that more Filipinos will be traveling to top destinations around the country, whether for business, leisure, or luxury trips.
However, different types of travelers have different needs and preferences when it comes to accommodations.
Business travelers often need a convenient base near city centers to attend meetings, conferences, and meet up with clients. Reliable Wi-Fi, work-friendly amenities, and proximity to business destinations like airports are usually a must.
Leisure travelers prefer places where they can relax and enjoy recreational activities. Families on leisure vacations will often pick a hotel depending on the attractions and activities to do nearby. Meanwhile, adventure travelers prefer exploring new destinations and embarking on fun outdoor activities.
Luxury travelers often seek upscale and exclusive experiences in scenic destinations. These types of travelers prioritize comfort and high-end accommodations and are willing to pay more for quality services, amenities, and all the creature comforts.
Thankfully, Filipino travelers don't have to travel abroad to experience world-class destinations and a distinctive brand of hospitality.
With accommodations catering to every type of traveler, Ayala Land Hotels and Resorts Corp. offers a range of properties—from luxurious resorts in the country's top island getaways to modern, urban lifestyle hotels strategically located in city centers.
Here are some of the best places to stay in Ayala properties depending on your travel style.
Jet-setting professionals
Are you a business traveler who needs a convenient base and easy access to airports in key cities around the country?
Since the opening of Seda BGC at the Bonifacio Global City in Taguig in 2012, the Seda Hotel brand has expanded into city hotels, resorts, and serviced residences to meet the demands of business travelers. Seda properties can now be found in major city centers like Quezon City, Makati, Cebu, Bacolod, El Nido, Cagayan de Oro, and Davao.
This year, Seda Hotels opened its 12th property, Seda Manila Bay. Located in Entertainment City, Parañaque City, Seda Manila Bay offers 350 rooms ranging from deluxe rooms to suites. Seda Manila Bay's location is perfect for business travelers, as it's located just 15 minutes away from the Ninoy Aquino International Airport (NAIA) and a 30-minute drive to the Makati and Bonifacio Global City central business districts.
Raffles Hotel, in the heart of Makati's financial district, offers sophisticated suites and residences for discerning business travelers, with individual needs catered for by Raffles Butlers. Raffles Makati is walking distance to the Zuellig Building, the Ayala Museum, and a vibrant shopping area in the arts and culture district.
The five-star luxury hotel Fairmont Makati, which is favored by celebrities, royalty, politicians, and artists offers another option for well-heeled travelers who want to enjoy world-class dining while in the premier business district.
Working professionals who want to mix business and leisure by treating out loved ones to an urban getaway can opt to stay in Holiday Inn, a family-friendly hotel located in Makati City, directly connected to the Glorietta Hub for easy shopping and dining with the whole fam.
Eco-conscious travelers
Travelers these days are more aware of their environmental impact and want to make a difference when they travel. Nature lovers, adventurous travelers, and families who want to indulge in a tropical getaway can do so at eco-resorts in El Nido, which offers an immersive experience with nature and the local community.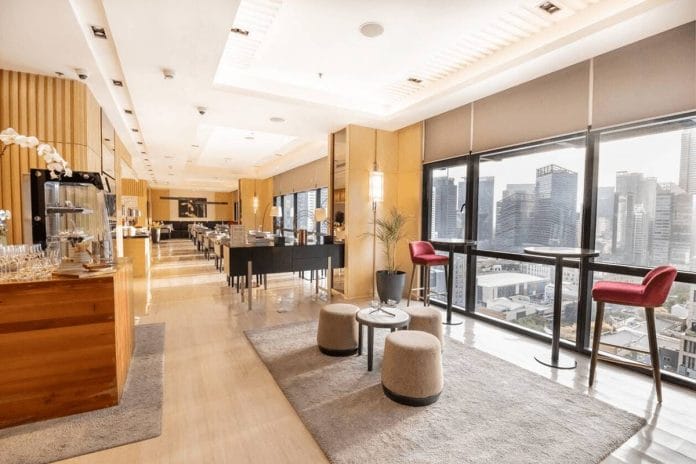 Anchored on sustainability, the Lio Tourism Estate and El Nido Resorts are designed to respect the natural beauty of the island. The hotels boast contemporary, tropical architectural and interior design standards that are in relaxed, modern harmony with Palawan's picturesque island landscape.
Couples can consider staying at Huni Lio, a 50-room tropical bed and breakfast resort made up of spacious rooms and a full-length glass door to accentuate the impressive natural scenery of the location. The secluded beachfront resort also has an all-day dining, bar, and swimming pool.
Seda Lio is a top-tier 153-room hotel with complete facilities for meeting and incentive groups, leisure tourists, families, and destination weddings.
Nature lovers can experience the thrill of exploring secluded beaches and crystal-clear waters while knowing that their stay supports the preservation of the island's natural charm.
Upscale vacationers
Looking for a luxurious getaway to celebrate milestone moments with loved ones? There's no need to book a flight to Maldives or Bali when you can travel to the most sought-after, world-class destinations in Palawan.
El Nido Resorts operates 193 rooms on its four island resorts, with three of these, namely Pangulasian, Lagen, and Miniloc recently recognized as some of the Best Resorts in the World by Condé Nast Traveler. In particular, Pangulasian Island has consistently been recognized as one of the Best Resorts in the World by the luxury travel publication since 2016.
This year, both Miniloc and Lagen joined Pangulasian in being ranked among the top resorts in Asia. These three resorts are the only Philippine resorts to be named in the list of the 50 Best Resorts in the World, aligning with Ayala's global standards and exceptional service.
Intrepid explorers
Got a case of wanderlust for exploring off-the-beaten path destinations?
Sicogon Island in Iloilo is poised to be a premiere tropical escape with a lush environment in the heart of Western Visayas. With its vast protected forest area, pristine beaches, natural lagoon, and endemic species, and proximity to Mt. Opao for hiking enthusiasts, Sicogon Island is ready to make a splash.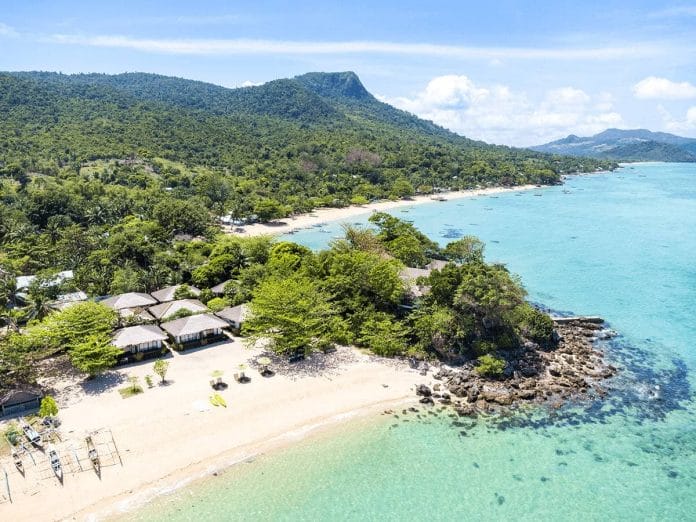 Leisure travel accommodations include Balay Kogon which offers 26 cozy and comfortable rooms surrounded by lush green foliage with direct access to the beach; Huni Sicogon, a 2-storey, 52-room boutique resort for intimate getaways; and Hatch Sicogon, a newly opened beachfront hostel complex with 24 existing rooms and 28 more rooms currently in construction, where guests can enjoy kiteboarding or unwind beach bar.
With its own Airport Terminal and Jetty Port, Sicogon Island is accessible from Manila and other major tourist destinations by air, sea, and land travel.
How to get there
Complementing the property's hotels and resorts is regional boutique airline AirSWIFT, which is taking more travelers to new frontiers as it expands with seamless routes to hard-to-reach destinations around the country.
AirSWIFT recently resumed flights to Sicogon Island in Ilolilo province, providing seamless transport to Sicogon Island Resorts, and launched its flights to Tablas, Romblon towards the end of 2022.
Currently, AirSWIFT is the only airline that offers daily roundtrip flights to El Nido in Palawan from Manila, Cebu, Clark, Caticlan, Coron, and Tagbilaran, with plans to offer flights to other unique destinations not usually serviced by larger carriers.
Whatever your travel style or preference is, these world-class properties are ready to elevate your next getaway while delivering distinct Filipino hospitality and local charm.
For more information, visit https://www.ayalaland.com.ph/hotels-resorts/
#BrandedUp