People are now more mindful of the importance of health especially after the pandemic.
NanoAce, a Japanese Innovation and Research Corp., brings to the Philippines a Photocatalyst technology that kills germs, bacteria and viruses through a photocatalytic activity when exposed to sun and light.
Last August 8, 2023, NanoAce Philippines was officially launched in the Philippines. Graced by honored guests from different government agencies and private enterprises, the stakeholders headed by Honey Iwamoto, the president and CEO of NanoAce Philippines, unveiled its green technology.
NanoAce Philippines COO Hideaki Suzuki pointed out that the Photocatalyst coating solution found in NanoAce exhibits a catalytic activity when exposed to even minimal light. When applied to surfaces, the NanoAce solution undergoes a powerful oxidative decomposition process that kills viruses, bacteria and fungus, likewise eliminates odor and also prevents stains.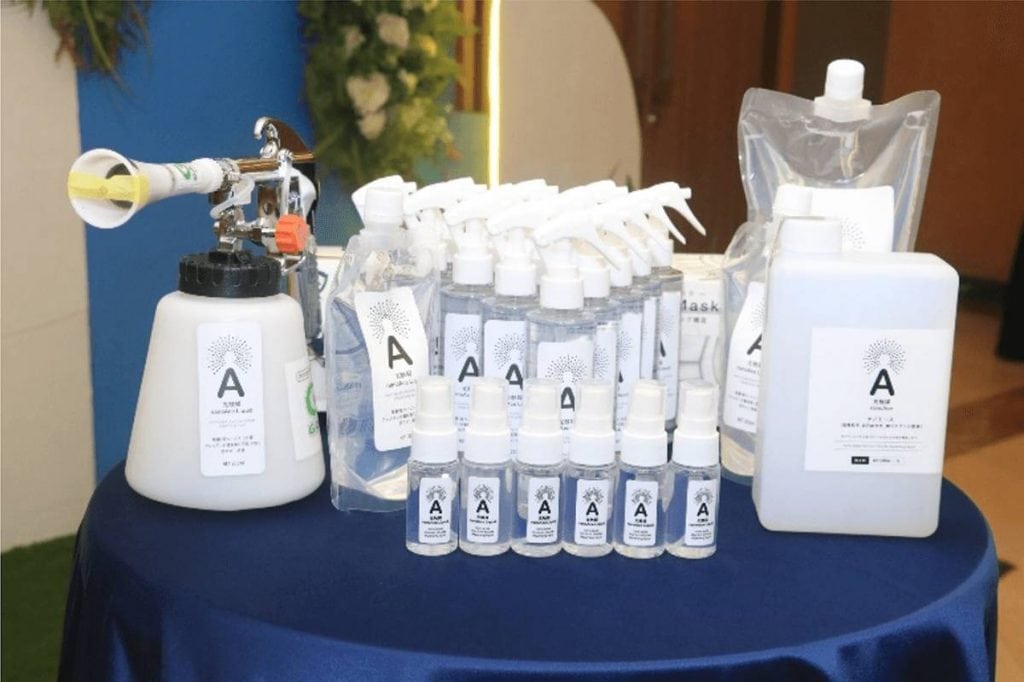 Due to NanoAce solution's particle size of two nanometer (1/50), efficacy is greatly enhanced – making application hold and adhesion effectively tight. Moreover, the NanoAce catalytic best feature is its self-cleaning mechanism which continues over a long term of 12 months or more solely through light.
NanoAce is composed of safe substances which are present in food additives, cosmetics, sunscreens and more.
NanoAce is now open for business in the Philippines with the aim of helping Filipinos live better with green technology.
* * *
For inquiries, reach out and follow us @ NanoAce Philippines (Facebook, Instagram, Tiktok and Linkedin; www.nanoaceph.com)