Picture this: You wake up to the soft rays of the morning sun gently streaming through your windows. Going to your home's balcony, you get to see the beautiful city skyline, welcoming you to another day full of promising opportunities. Outside, you get to gain the much needed energy through a lap or two in the beach-inspired pool with surrounding beautiful landscapes or have a round of fitness routines in the gym just located within the complex of your home.
Welcome to the life Mantawi Residences is set to provide you, a home designed to support your passions and quest for success. Take a step inside this newest premium development by RLC Residences set to rise in a progressive address.
A World of Convenience
Premium condo living comes with an unparalleled comfort – whether inside your unit or outside the development going to places you need to get to. From a well-spaced and connected home to being at the center of opportunities, Mantawi Residences ensures that all these are taken care of.
The expansive and high-ceiling living spaces of Mantawi Residences, that go as high as 207 sqm., can give you enough room to do the things you love at home. Select units come with a walk-in closet provision for your wardrobe, while kitchen and dining areas come with choice fixtures – perfect for intimate gatherings at home. These units also come with a dedicated loggia so you can take a breather and marvel at the city skyline.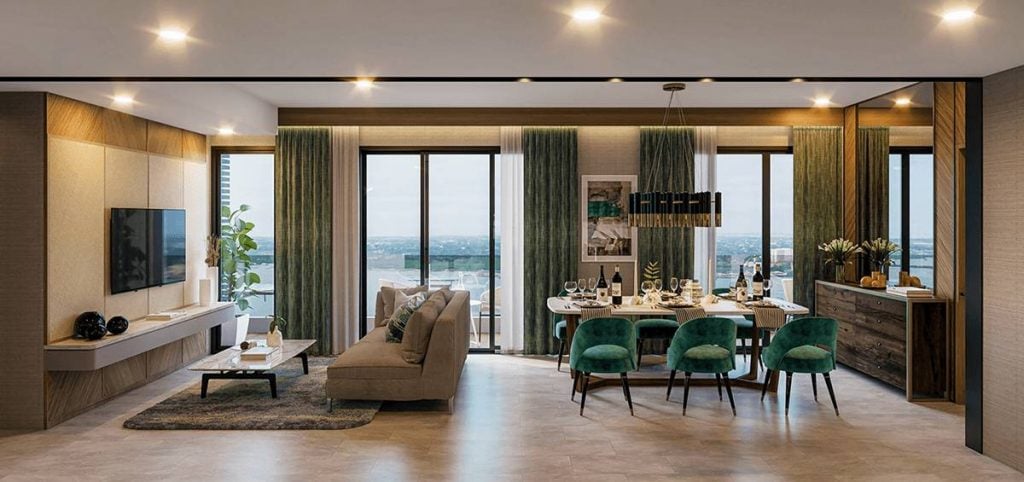 But what makes Mantawi Residences an upscale property to call home is the seamless integration of technology not just for convenience but ultimately for your safety and peace of mind. Thanks to the smart home features that come built in the unit. Wherever you are, home management is made more convenient with digital innovations exclusively offered to RLC Residences properties such as the myRLC Home and RingRob Concierge.
At the Ground Floor, you can easily and conveniently discover the latest trends and exclusive finds. This prime development will soon house international and locally-renowned lifestyle stores so you can conveniently browse for your next shopping escapade.
You can also take advantage of the growth that the cities of Mandaue and Cebu offer, thanks to the accessible location of Mantawi Residences. Situated along the progressive stretch of Ouano Avenue, feel free to breeze through the road and reach your destination in no time.
Unmatched Facilities for Varying Pursuits
No day in a premium condominium is complete without the above-standard amenities designed for your different pursuits. At Mantawi Residences, you can choose from its wide array of indoor and outdoor facilities spread out in 1.3 hectares worth of amenity area.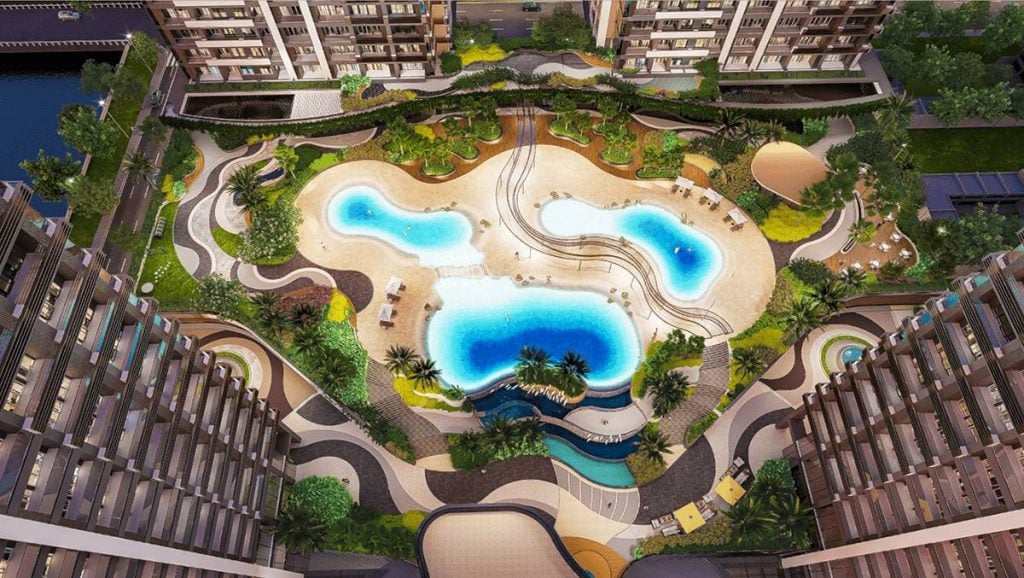 Step into the hyper-sized and relaxing outdoor amenity area where beach-inspired pools for adults and kids are located and a grilling station with al fresco dining areas should you wish to spend a relaxing day with your loved ones. Your fur-friends also have their own area, thanks to the pet park designed for them.
Inside, an enviable selection of leisure and productivity facilities are exclusively offered such as a Private Theater, a Game Room, Spa, and even a Work Lounge where you can comfortably attend to your business matters. A fully-equipped fitness center will also be made available – perfect for you wellness-related activities before or after your busy work day.
Connect with Like-Minded Individuals
Premium condominium living isn't just about the luxurious surroundings; it's also about the vibrant community that comes with it. Living amongst like-minded individuals who appreciate the finer things in life creates a sense of camaraderie and connection. In the common areas of Mantawi Residences, such as the elegant lounges or landscaped garden, you have the opportunity to meet and socialize with your neighbors, forming meaningful friendships that enrich your day-to-day experiences.
Discover more the life that awaits you at Mantawi Residences by visiting rlcresidences.com.