Through this space, I would like to thank the Philippine Stock Exchange for inviting me to speak at the recent virtual PSE Strengthening and Reach (PSE STAR): Investor Day.
To represent ItalPinas Development Corp. (IDC) and to be speaking alongside the executives of top local companies such as Ayala Corp., San Miguel Corp. and DMCI Homes, was indeed an honor.
The two-day gathering provided publicly listed companies (PLCs) such as ours a great platform to share key business information about us and reach out to the prospective investors, the companies belonging to different industries, and to the media.
While preparing my presentation for the event, I was able to look back at the early years of our business here in the Philippines and got a clearer picture of where our True North is taking us, moving forward. It was nostalgic and I was enveloped with gratitude. From a startup company in 2009 when Atty. Jojo Leviste III and I founded the company, to our PSE debut in 2015 that opened the door to unparalleled opportunities for an up-and-coming firm focusing on the hyper-prospective secondary and tertiary cities in the Philippines, and to becoming one of the country's established green real estate developers with a captured market and still expanding — what a journey it has been!
Fueled by our vision to design and build living spaces where human development is balanced with the environment, we offered something new to the Philippine real estate market. It was a bliss to see this vision bloom through the years.
I shared with the participants our 14-year IDC journey that started in Northern Mindanao with the Primavera Residences inspired by the Filipino hut "Bahay Kubo." We then ventured in Luzon with Miramonti Green Residences, a two-phase master-planned development in Batangas province. The name itself, "Miramonti," an Italian word meaning "mountain views," encapsulates the essence of the project's design and inspiration.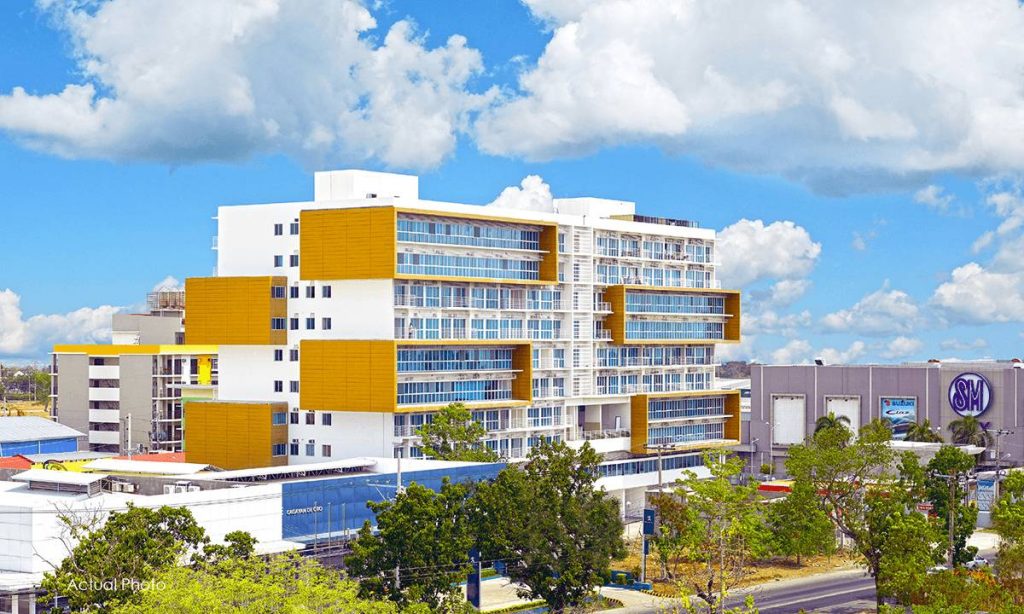 A few years after that, we introduced an even bigger master-planned development which is the Primavera City. This latest undertaking employs bioclimatic features that maximize natural lighting and natural ventilation all throughout its four towers, namely Città Verde, Città Bella, Città Grande, and Città Alta.
And very recently, we launched the Verona Green Residences in Uptown Cagayan de Oro City which has become a showcase of "sustainability and affordability." I am proud that all our projects have received local and global recognitions, including the much-coveted Asia Pacific Property Awards.
Furthermore, all the projects' notable energy savings, water savings, and energy-embedded materials savings are certified by the World Bank's EDGE Certification making IDC as one of the few EDGE Champions worldwide.
The overall mood during the PSE event was positive and the speakers, myself included, are optimistic that the prospects for the Philippines are particularly good, with the economic indicators pointing to the country's steady recovery and growth in the post-pandemic era. What more, Southeast Asia—with a combined gross domestic product (GDP) of approximately $3.7 trillion with over 670 million people in population size—is expected to become the fourth largest economy in the world within the decade. At present, ASEAN is the third largest economy in Asia and the fifth largest in the world after the US, China, Japan, and Germany.
Italpinas and its subsidiaries themselves are recovering from the adverse effects of the COVID-19 pandemic. Reporting highlights of our financial performance at the PSE event, I told the attendees that our income has improved, driven by higher units sold across projects in 2022 and early part of this year.
We are looking at sustained recovery, banking on our strategy that is centered around carefully selecting project locations, including untapped markets, with significant growth prospects and demographic suitability.
For the medium-term, I announced at the PSE STAR Investor Day that IDC has entered into four major business agreements with international and local partners—two management agreements with Ascott Ltd.; and two separate joint venture agreements with Finca Montero Resources Inc., and Mindanao-based businessman Gonzalo Go.
With Ascott, we are bringing the Citadines brand to Sto. Tomas City in Batangas and to CDO through our Miramonti and Primavera City projects, respectively, where they will manage a certain number of units as serviced apartments.
Under our venture with Finca Montero Resources Inc., Italpinas is set to transform the latter's 2.3-hectare land located in Morong, Bataan into a mixed use Green Development Project with leisure, commercial, and residential components while our project with Mr. Go involves the development of his 4.3-hectare land in the Gusa area of CDO into an eco-friendly commercial and residential complex. This is our second project together and we are excited to commence.
I will talk about the specifics of these projects in my future columns. But for now, let me just say that these are exciting times, not only for us at Italpinas but for the entire sector as well. We have all survived the pandemic. Philippine society is now geared toward steady economic recovery and growth. We are grateful to the government for its continued support to make this country an investment haven for both local and foreign businesses.
With the private sector and the government working side-by-side, the big winner will ultimately be the Filipino people, many of whom are still struggling. Together, we will not only survive but we will thrive.
* * *
I would like to invite you to Like, Follow and Share my online spaces and content on Facebook and LinkedIn (Architect Romolo V. Nati) and on Twitter (@romolonati)