I admit that my urge to travel usually slows down during the months of July and August. With the overcast skies and seasonal downpours, it can be challenging to just pack your bags and embark on a new adventure.
But just because summer is over, it doesn't mean you have to hit the pause button on trips. In fact, some places around the country are even better when the rainy season sets in, especially for those who love spending time outdoors. And for those who prefer the indoors, staycations and food trips are your best bet.
Here are a few suggestions of extreme outdoor activities you can enjoy during the rainy season and where you can stay afterwards to rest and relax.
Naga City, Camarines Sur
I often find myself going on rainy day adventures during visits back home to my home town in Naga City. For first-time visitors, a popular activity to do here is wakeboarding at the CamSur Watersports Complex. This all-in-one facility has a swimming pool, restaurants, an eco-park and cozy accommodations you can enjoy all year around.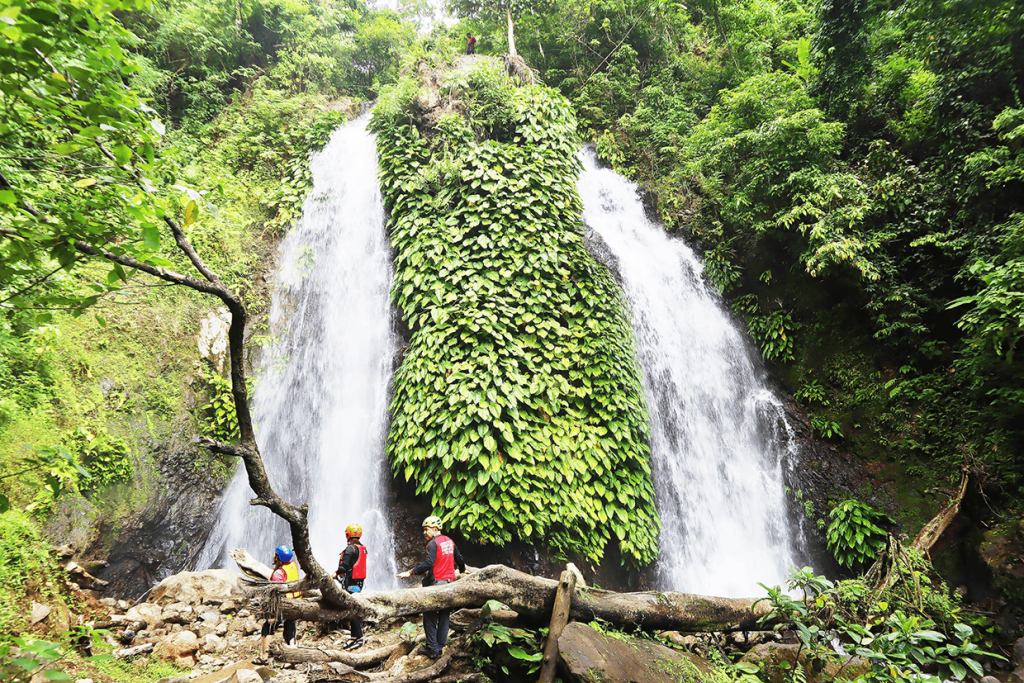 You can also warm up at Panicuason Hot Springs Resort, which offers zip lines and zip bikes, as well as extreme hammocking and extreme dining via zip lines arranged by special request through Kadlaggan Outdoor Adventure. The adventure outfitter also arranges canyoneering trips to Itbog Twin Falls in Buhi, Nalalata Falls in Bula, and other waterfalls around Mount Isarog National Park.
Those who want a more relaxed itinerary in the city can just book stays at Avenue Plaza Hotel, which offers a comfortable and centrally-located place to stay in Naga City. This hotel offers recreational facilities including an outdoor infinity pool, fitness center, and sauna. From here, you can easily walk to restaurants along Magsaysay Avenue. Sweat it out at night with spicy local dishes like laing and Bicol Express from top restaurants like Bob Marlin, Chef Doy's or Red Platter.
Baler, Aurora
While La Union may be popular for its trendy hostels and cafes, the surf town of Baler offers a more laid-back escape for rainy day getaways. The coastal town and capital of Aurora Province offers some of the best surf breaks in the country. In fact, the months of August through November offer the best time for typhoon swells and quality surf breaks. If you're up for hiking, you can head to Ditumabo Falls or Mother Falls.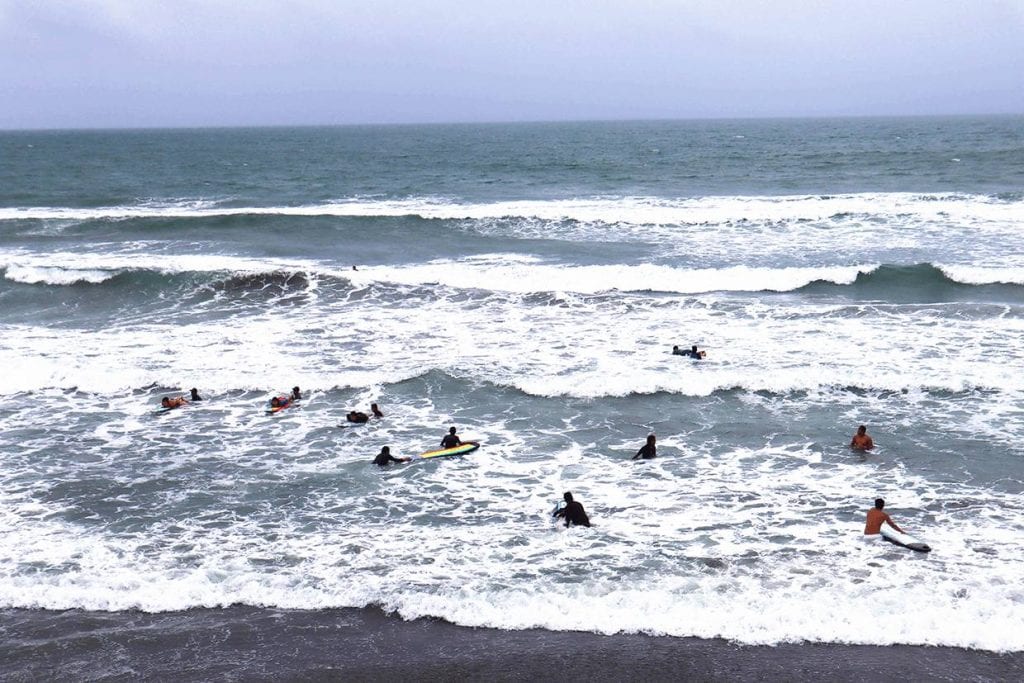 Cyclists can also enjoy pedaling through scenic coastal roads from Baler all the way to Dinadiawan. Based on personal experience, the occasional rainshowers only help cool you down on the road, and are preferable to sizzling hot days.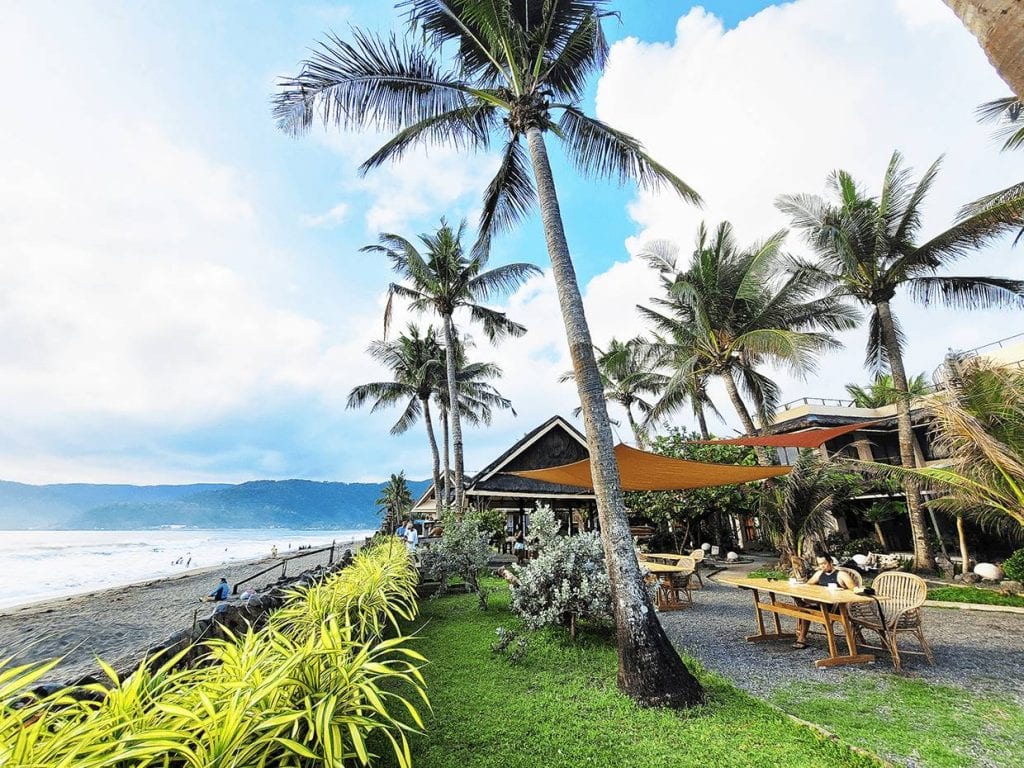 Those who prefer to stay indoors can visit heritage houses and museums like the Dona Aurora Aragon Quezon House or Museo de Baler. Go food-tripping around the restaurants along Sabang Beach such as The Boardwalk by Bay's Inn, Aliya Surf Resort, Yellowfin Grill, and more.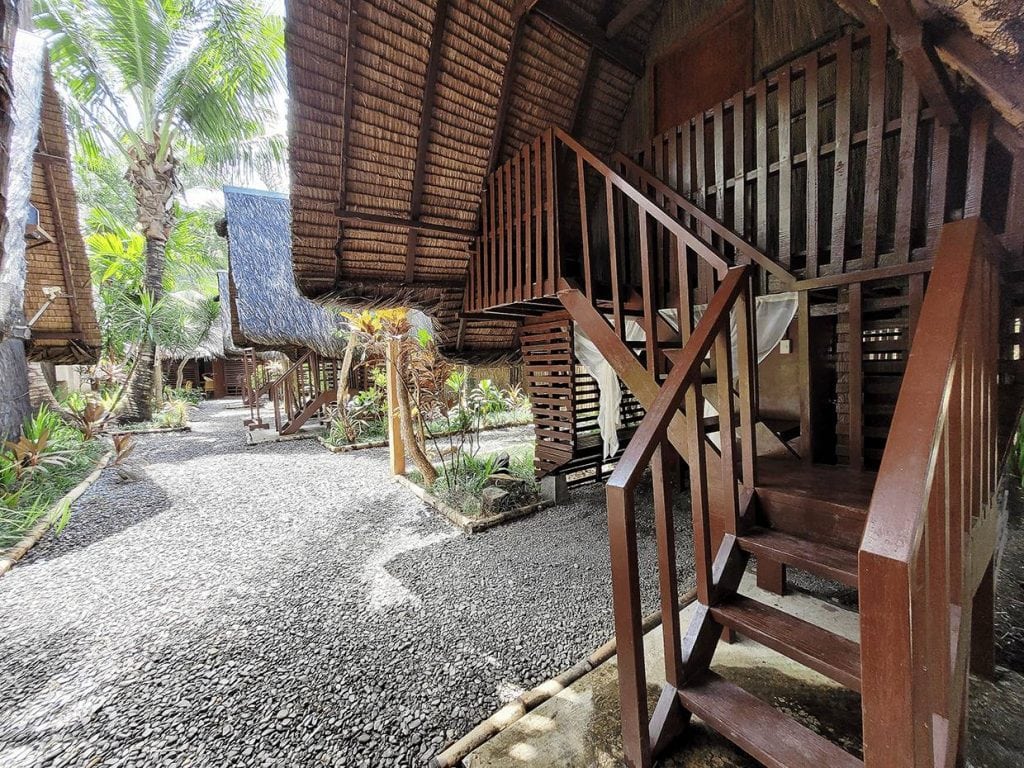 Nalu Surf Camp, a resort with beachfront access to Sabang Beach offers a range of accommodations, including modern and traditional Ifugao Nipa Huts. The well-designed resort that balances luxury and island living has its own full-service kitchen bar and cafe, swimming pool, and mini-skate park. Best of all, it's pet-friendly.
Tibiao, Antique
The province of Antique on the west coast of Panay Island is known mostly for its natural attractions. The town of Tibiao provides a jump-off point for travelers to enjoy white sand beaches, islands, diving spots, waterfalls, mountains, and rice terraces.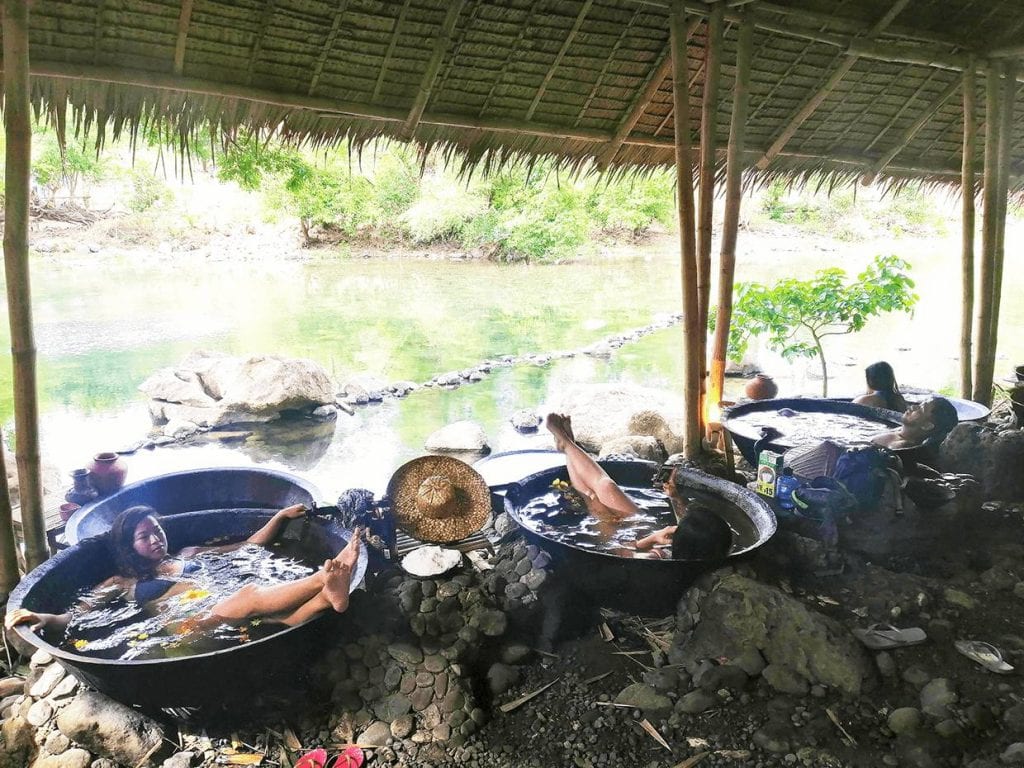 Popular destinations here include Mararison Island, located off the coast of Culasi, Seco Island and Bugtong Bato Falls in Tibiao, Malumpati Cold Spring and Bugang River in Pandan, and the Antique Rice Terraces in San Remigio. While in San Remigio, you can also spot rare rafflesias, the largest flower in the world, which is said to bloom more often during the rainy season.
Calawag Mountain Resort, in the highlands of Tibiao, offers rustic rooms that will appeal to nature-lovers. The mountain resort offers unique treehouse accommodations and riverside huts. While staying here, guests can enjoy soaking in a kawa (cauldron) with different flavors like salt, milk, coffee, wine or beer. Other attractions include the Tibiao fish spa, full body massages and coffee scrubs by the river, water tubing and kayaking, and riverside dining on Kinaray-a dishes.
If you're feeling a bit stir-crazy during the rainy season, consider taking a quick weekend trip to one of these spots. As a bonus, you might find tourist spots less crowded than usual.
For more travel ideas, visit www.traveling-up.com