Filipinos who want to get a taste of authentic Japanese food or get their hands on Japanese brands need not travel far anymore.
Located at the heart of Bonifacio Global City in Taguig is the Philippines' first Japanese shopping mall where consumers can experience Japan all in one place without leaving the country.
Federal Land Inc., Nomura Real Estate Holdings (NRE), and Isetan Mitsukoshi Holdings Ltd. have joined forces to bring to the Philippines Japanese retail icon Mitsukoshi.
Following its soft-opening in November last year, Mitsukoshi BGC celebrated on July 21 its grand launch, attended by no less than Vice President Sara Duterte and top officials of Federal Land, NRE, and Isetan Mitsukoshi.
Federal Land chairman Alfred Ty said the grand launch of Mitsukoshi BGC is the culmination of a journey, as well as the beginning of more exciting innovation and offerings in the country's first Mitsukoshi mall.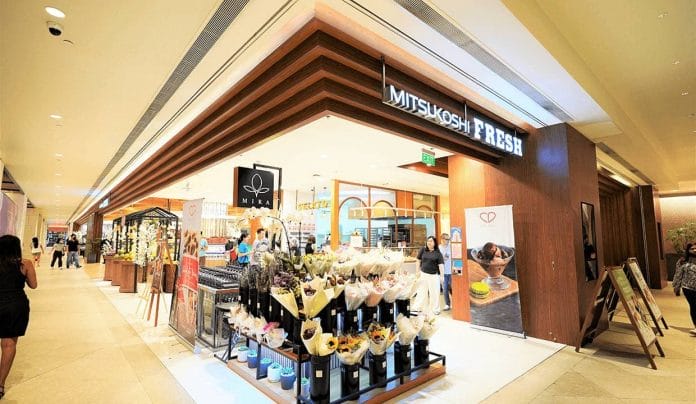 "The journey to get here was arduous on top of the normal business-related hurdles and hoops we had to jump over. Of course, the global pandemic was unexpected and became a major obstacle not just in the Philippines, but in Japan as well," Ty said.
"No one was spared, not the Philippines and not Japan. It disrupted lives, businesses and economies all over the world. And this was not only reflected in the construction schedule, but also confirmation of local and foreign tenants from Japan to proceed with the plans. But thanks to a strong foundation of our partnership that began and developed as early as seven years before the pandemic, through close communication and cooperation, the team in Manila in Tokyo was able to overcome the obstacles that came our way," he added.
Mitsukoshi has been the constant companion of Japanese consumers for 350 years now.
The brand continues to offer inspiring solutions and innovative proposals that enhance the consumers' lifestyle globally.
"After 350 years of service globally, we will continue our legacy by introducing a wide range of Japan to Filipino customers and we will bring innovations to the Filipino market," Isetan Mitsukoshi Holdings Ltd. president and CEO Toshiyuki Hosoya said.
As the Philippines' first Japanese shopping mall, Mitsukoshi BGC shares the very best of Japanese lifestyle to the Philippines with a grand festival featuring food, fashion, music, the arts, and various cultural hallmarks Filipinos love about Japan.
Its interiors transport mall goers to Japan, featuring distinct elements of traditional Japanese design, with floors that mimic a cobbled road approaching a shrine and a monument dubbed as "Joining Hands," another symbol of Philippine-Japanese ties.
Seen at the entrance of the mall along 8th Ave. is the iconic Mitsukoshi Lion, an emblematic statue first seen outside of Japan.
New brands and exciting offerings are also available at Mitsukoshi BGC, including Snidel and Fray I.D, two of Japan's beloved fashion labels which are now debuting in the country.
Some brands like Waphyto, E Standard, and La Casta are also making their debut in the country at Mitsukoshi Beauty.
On top of Japanese cafes, patrons can also visit the basement of the mall where the depachika, food markets traditionally found in Japanese department stores, are located.
Mitsukoshi Fresh offers authentic Japanese goods and hard-to-find delicacies like frozen fish and sashimi air-freighted from Japan, as well as Japanese pastries and delicious ready-to-eat rice meals often found at Japanese convenience stores.
The mall also provides a place for Japanese arts and literature through Kinokuniya Bookstore x Fully Booked.
Mitsukoshi also houses a wide array of local and international brands and restaurants both familiar and new to Filipinos, and is set to open new concepts that are sure to elevate lifestyle choices.
In all, Mitsukoshi BGC aims to elevate the Filipino's shopping experience with its curated retailers, modern Japanese designs, and world-renowned hospitality.
"When we expanded our business overseas in 2017, we started with the vision of bringing a piece of Japan to the Philippines. Our partnership with Federal Land allowed us to realize this vision and grow it even further," NRE chair Eiji Kutsukake said.
"To our joy, we witnessed the success of Mitsukoshi BGC as a Japanese mall loved by the community. We hope that this affinity continues to grow as we strive to contribute more and more to the development of BGC and the Philippines," Kutsukake added.