Who could resist a chance to embrace a holistic lifestyle in a nature-inspired home?
Nowadays, even in the aftermath of the pandemic, many still yearn for any possible opportunity to immerse themselves in nature. After all, nature can have an immensely profound impact on your health and well-being—it can reduce stress, boost your mood, as well as improve your physical health and overall quality of life.
More than just a trend however, nature-inspired communities are undoubtedly here to stay owing to the wealth of benefits that can come from living in one.
Beauty, bounty of nature
Offering an opportunity to live in a beautifully landscaped horizontal community immersed in nature is Brittany Corp., the luxury residential and leisure arm of Vista Land & Lifescapes Inc. Its modern, upscale themed communities, which also draw inspiration from some of the most beautiful cities abroad, ensure that residents will get to revel in the beauty and bounty of nature.
Even prior to the pandemic, Brittany's portfolio of exclusive enclaves, has already been addressing that preference for a community that fosters a laidback lifestyle and promotes a connection with nature. It presents a compelling proposition that gives residents the luxury of living amid lush trees in wide, airy spaces.
Examples of such developments include Forresta, located in Villar City, Alabang; Pievana in Sto. Tomas, Batangas; and Crosswinds in Tagaytay.
'City of a million trees'
Set to rise in Alabang is Forresta, Brittany's 118-ha mixed-use estate, which will soon be home to condominiums, exclusive lots, offices, and modern hubs amid serene natural settings. This up and coming community—touted to become a luxurious "city in the forest" owing to the presence of some one million trees within the estate—will showcase a beautiful harmony of nature, architecture, and leading-edge technology.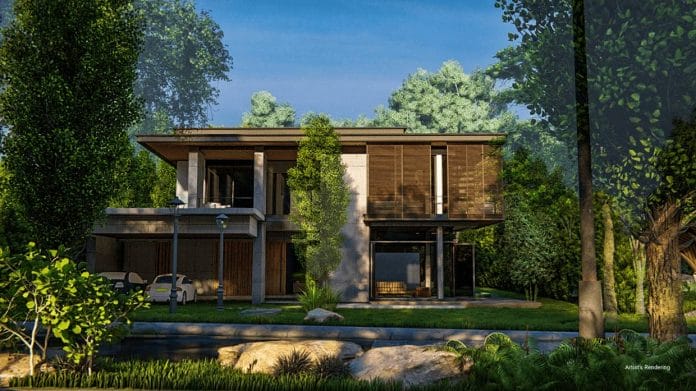 The first district to be developed will comprise 19 ha, where Brittany's first ultra-luxury residential development in Villar Land will rise. Discerning investors and homebuyers can choose from lots ranging from 857 to 1,461 sqm, which translates to having only five lots per hectare—thus, ensuring a certain level of exclusivity and privacy in one's nature retreat.
Future residents can look forward to a meaningful living experience with Forresta's thoughtfully designed eco-smart homes and residential buildings, energy-efficient lighting solutions within the community, the availability of a seamless internet fiber connection, and a 24/7 secure and fully electric perimeter fence with RFID subdivision gates.
Another perk is its exceptional location which will allow future residents to find the right balance between tranquil and dynamic living owing to their proximity to major road networks, including Daang Hari and Daang Reyna Road and the Manila-Cavite Expressway (MCX), educational and health institutions, golf and country clubs, and retail and lifestyle centers like Evia Lifestyle Center.
'True nature retreat'
This 25-ha estate in Sto. Tomas, Batangas will soon become a sprawling haven for wellness—a true nature retreat offering distinctly enriching experiences and extraordinary lifestyles.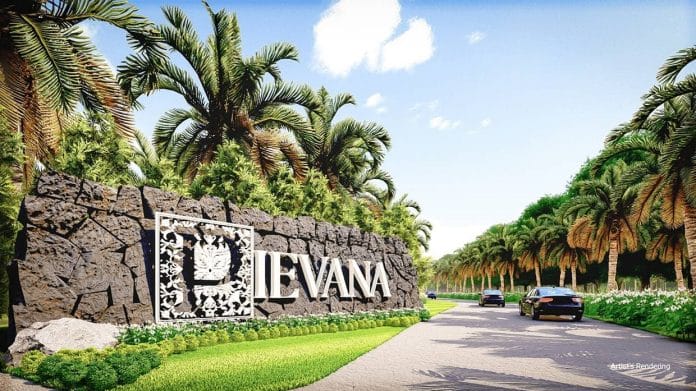 Pievana is a premium leisure development featuring upscale mid-rise condominiums and grand residential lots, villas and spas, unique retail concepts, and modern lifestyle centers to be complemented by sprawling greenery, lush gardens and courtyards, as well as spectacular views of Mt. Makiling, Mt. Malarayat, and Mt. Banahaw. Approximately 70% of the estate's total land area is dedicated to open spaces and greenscapes.
Investors and homebuyers can invest in Pievana's residential development, where you can build your dream home amid stunning, panoramic mountain views. As a low-density residence, Pievana will only have 8 lots per hectare for exclusivity and privacy.
On offer are spacious lots ranging from 600 sqm to 1,200 sqm, which will come with privileges to use the central amenity area with its gym, spa, relaxation rooms, and entertainment areas.
Complementing the residences are recreational spaces for active and passive pursuits; a 5-ha commercial area featuring shops and dining concepts; as well as a 3-ha leisure development for spas and villas, events places, as well as flower gardens.
In nature's embrace
In upland Tagaytay is where Brittany has created a beautiful Swiss-inspired destination that puts you right into nature's embrace.
Crosswinds, the 100-ha enclave in Tagaytay City gives you beautiful themed neighborhoods surrounded by some 35,000 towering pine trees comprising the lush forests in the area. It beckons to those who want to find a sanctuary in this premier Swiss oasis, which offers Filipinos exquisite communities reminiscent of the Alpine charm.
One can invest in the 24-ha Lausanne, which offers a limited collection of prime residential lots that boast of panoramic views of Tagaytay, Laguna de Bay, and Metro skyline or in the 2.8-ha Alpine Villas, comprising of mid-rise towers namely Bernese, Blanc, Brienz, Biel and Basel—all of which command an excellent view of the Crosswinds community.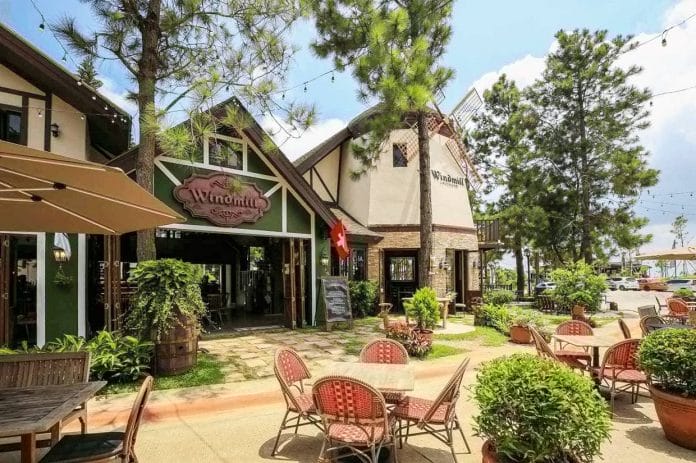 Impressive ready-for-occupancy Swiss-chalet style homes and exclusive communities such as The Swiss Quadrilles and Deux Pointe, alongside The Grand Quartier also form part of this exclusive enclave.
What's great is that right within your community, you can readily immerse yourself in nature, with Crosswinds' generous open spaces, pocket gardens and trails; central amenity area that features a swimming pool, jogging path, biking trail, and picnic areas; and the upcoming strawberry farm and sunflower field.
Modern comforts are within reach too with Crosswinds' selection of unique restaurant concepts including Dear Joe, Windmill at Lausanne, Café Yama, Joe's Tavern, and Andersen's Bakery, as well as Cafe Voila, Ruined Project?, Coffee Project, and Napa at Crosswinds, with designs that blend into Crosswinds' natural scenery.
Nature-inspired lifestyle destinations
Besides Forresta, Pievana, and Crosswinds, Brittany offers a fine selection of homes, high-end condominiums, and lot-only properties in excellent locations, such as Bern in Baguio, Pontevedra Estate in Sta. Rosa, Laguna, and Portofino in Villar City, Alabang.
Brittany is set to launch a series of luxury leisure developments poised to become top lifestyle destinations in key areas across the country. Brittany's new luxury projects will create a place to nurture, entertain, and inspire to live and invest in an ultra-comfortable environment only available for a privileged few.
For more information on Brittany Corporation's collection of luxury properties, visit www.brittany.com.ph. You may also follow them on Facebook, Instagram, and YouTube.
#BrandedUp