Nowadays, there are plenty of ways that one can maximize their wealth – from stocks to cryptocurrency and NFTs. However, real estate remains one of the most reliable ways to grow one's capital. It offers the potential for capital appreciation and the opportunity to earn additional income through rentals or diversification. On top of this, it is a dependable inflation hedge, with the market value of properties tending to remain stable or even grow even during inflationary periods.
Despite this, it is crucial for young property seekers who are just beginning to invest or venture into the rental business space to make smart and informed choices. If you are planning to start your real estate investment journey and seeking a property that can produce positive returns, here are just a few of the reasons why choosing a development such as Sierra Valley Gardens would be a smart investment move.
Prime Location
Savvy investors would be wise to choose properties that are in prime locations. In particular, projects that are in close proximity to important destinations, such as workplaces, commercial centers, and transport hubs, not only attract potential renters but also have an increased potential to appreciate in value.
One such property is RLC Residences' Sierra Valley Gardens, which recently launched its newest building. Situated within the Sierra Valley Estate along Ortigas Avenue Extension in Cainta, Rizal, this sought-after condo is within reach of major business districts such as Ortigas, and Eastwood. At the same time, the surrounding area shows continuous growth, with numerous retail and dining options continuing to open nearby. An LRT-4 station is also slated to rise close to the property, which will make it even more accessible in the future.
Outstanding Facilities
With more and more people prioritizing self-care, choosing a development with amenities for wellness and leisure is a smart move. Investing in a property that can cater to this ever-growing need makes it possible to yield excellent returns for the long haul, both from capital appreciation over time and from rental income.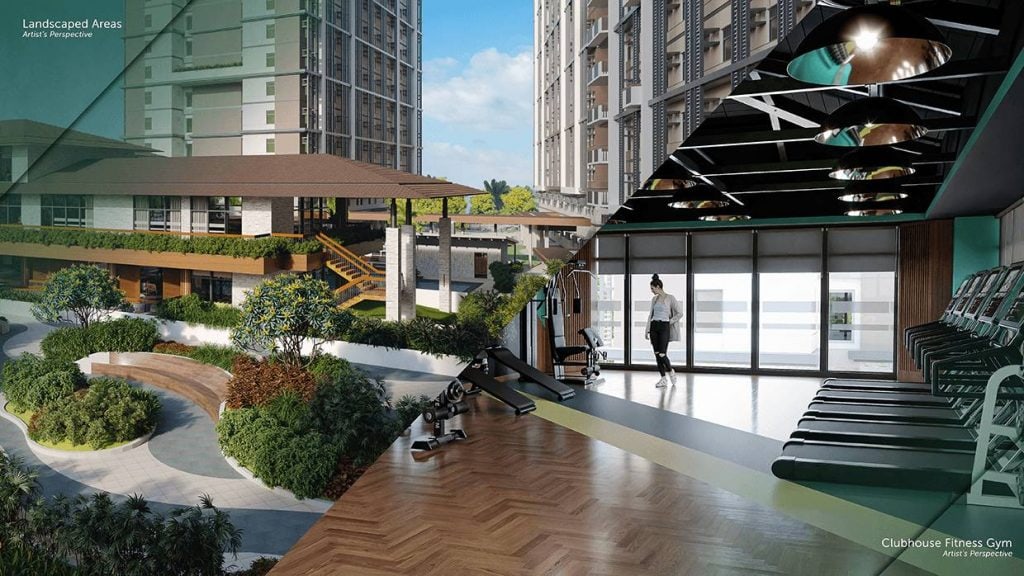 At Sierra Valley Gardens, you will find a selection of outstanding indoor and outdoor amenities that allow residents to unwind without having to leave the property. It offers lush green spaces and landscaped areas, perfect for those looking to relax and recharge. Inside, there are also spaces for bonding with loved ones, including a three-level clubhouse that has a lap and kiddie pool with a BBQ grilling station, to name a few.
On top of all that, the development also features amenities that help residents to stay healthy and active. It has its own jogging trails, fitness center, designated pet park, and a multi-purpose court for sports enthusiasts. With the increasing demand for such facilities, potential renters will definitely want to live in this well-thought-out property.
Future-proof Living Spaces
Another important development in recent years is home automation, leading to the rise of smart homes. Incorporating many digital features that buyers now look for, these homes are a wise investment. Besides making one's space safer and more convenient, these technologies can also have financial benefits, such as saving on energy costs and potentially increasing your property's resale value.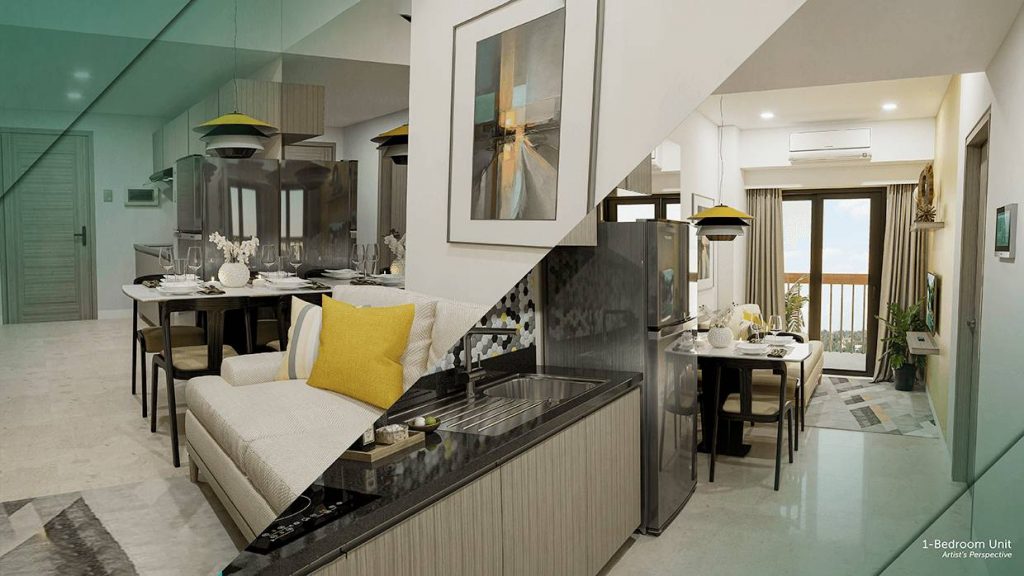 Notably, Sierra Valley Gardens is the first development in the area to offer built-in digital features. Each unit is equipped with digital features including a Smart Switch to give residents seamless control of their lights and appliances, as well as a Smart Door Lockset and Audio/Video Intercom for an added layer of security.
Moreover, the entire development is fiber-optic ready, providing residents with fast and reliable internet connectivity. The work-from-home provisions added into each unit also offer ample space for residents to focus on their passion or work projects. These features are particularly useful for those who work from home or rely heavily on the Internet for their daily activities, making for a space that's not only equipped for modern living, but also geared for the future.
Award-winning Property by a Trusted Developer
When deciding on a property to invest in, it would also be a smart move to check if the developer is one with a proven track record of delivering top-quality projects. As a leading property developer in the country, RLC Residences is committed to providing Filipinos with quality homes that cater to their ever-evolving needs and aspirations. Sierra Valley Gardens is just one of the many projects that this trusted developer has in the pipeline.
Additionally, Sierra Valley Gardens was recently awarded as the Best Sustainable Residential Development at the DOT Property Philippines and Southeast Asia Awards 2022. These are a further testament to the project's high standard of quality and vision for the future.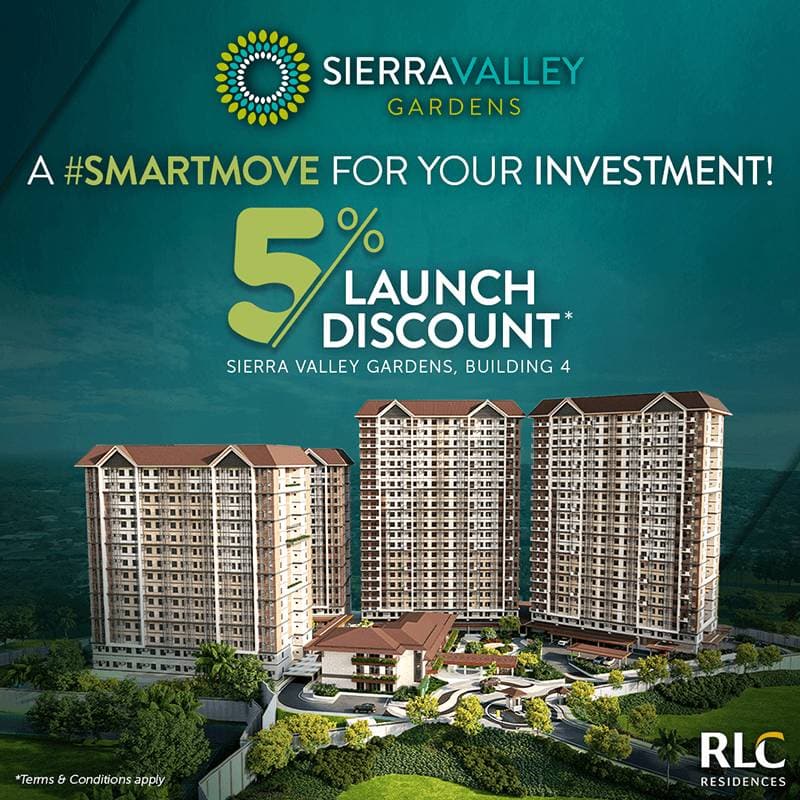 Special Rates for Would-be Home Buyers
Since investing in real estate involves your hard-earned money, a smart move would also be to stay on the lookout for the best deals. Fortunately, special rates are available for Sierra Valley Gardens. For a limited time, interested home investors can enjoy a 5% launch discount on units in the new building!
Now is the prime time to invest in this stand-out property. To know more about Sierra Valley Gardens and its newest building, connect with a Property Specialist or book an appointment at rlcresidences.com. You may also follow their social media pages on Facebook and Instagram for more updates and promotions.
#BrandedUp