Filipinos living in the United States who own real estate in the Philippines can now conveniently pay their property bills using Bill Pay service, the global financial technology startup company BayaniPay announced on Wednesday.
BayaniPay CEO Winston Damarillo said the new Bills Pay service— powered by Sy-led BDO Unibank Inc. — will "empower Filipinos in the US to conveniently and securely acquire and invest" in homes and properties in the Philippines.
"We see a huge potential in this highly untapped market, which is marked by several barriers for overseas Filipinos," Damarillo said during a media briefing held in Makati.
Through this new Bills Pay service, Damarillo said that overseas Filipinos can now manage and make direct payments of bills, services, and investments in the Philippines.
"Our partnerships with key industry leaders enable Filipino immigrants to conveniently pay their property investments in the Philippines at zero transaction fees and with competitive exchange rates," Damarillo said.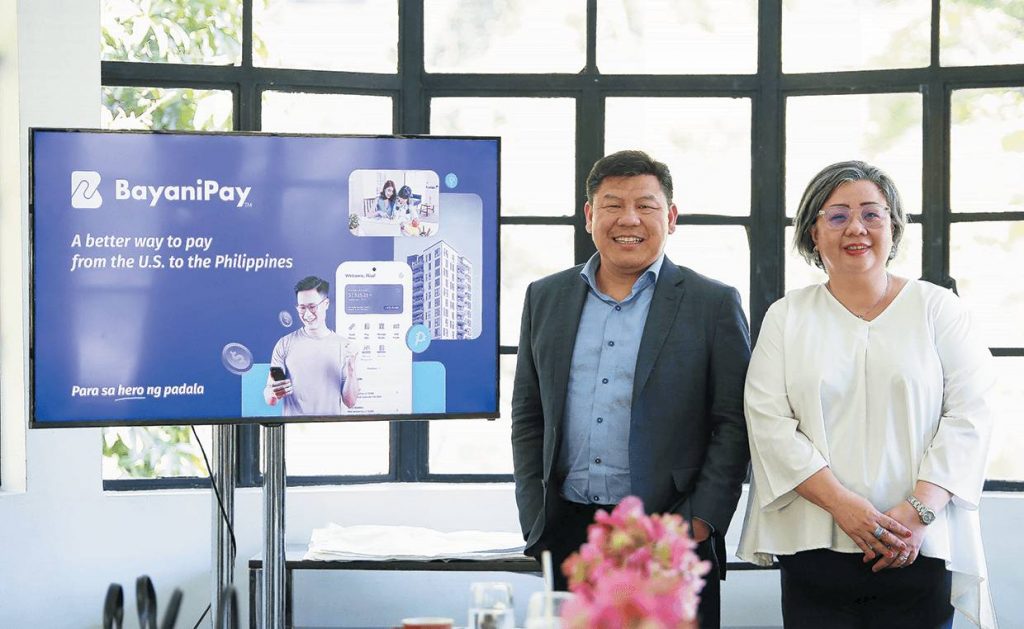 BayaniPay partnered with property developers, SM Development Corp. (SMDC) and Ortigas Land Corp., to pioneer the real estate category of Bills Pay.
These partnerships, according to Damarillo, allow the fintech firm to plug the gap in cross-border payments for the real estate investment market worth P1 trillion.
The service offers customers monthly auto debit and paying using an eligible funding source so they no longer have to open a separate bank account in the Philippines.
BayaniPay also lets real estate developers collect, automate, and reconcile payments with ease through a custom dashboard.
Bills Pay also allows customers for their payment of tuition, medical expenses and utilities.
The Bills Pay service on the BayaniPay web app is now available for customers in California, Hawaii, New Jersey, and Alaska paying bills to the Philippines.
According to the World Bank, overseas Filipinos are allotting as much as 60 percent of their remittances for property investments in the Philippines.