With the summer season fast approaching, many families are planning their vacations and long weekend getaways and it's no question that the thought of heading to the usual beach destinations always comes to mind.
With 7,641 islands, there are a lot of white sand beaches to choose from around the Philippines. However, when it comes to pink sand beaches, they are quite rare to come across. If you're looking for a unique summer destination, Zamboanga City, also known as Asia's Latin City located in the region of Mindanao, offers a great mix of culture, eco-tourism, and culinary delights, that you can enjoy on a pink sand beach.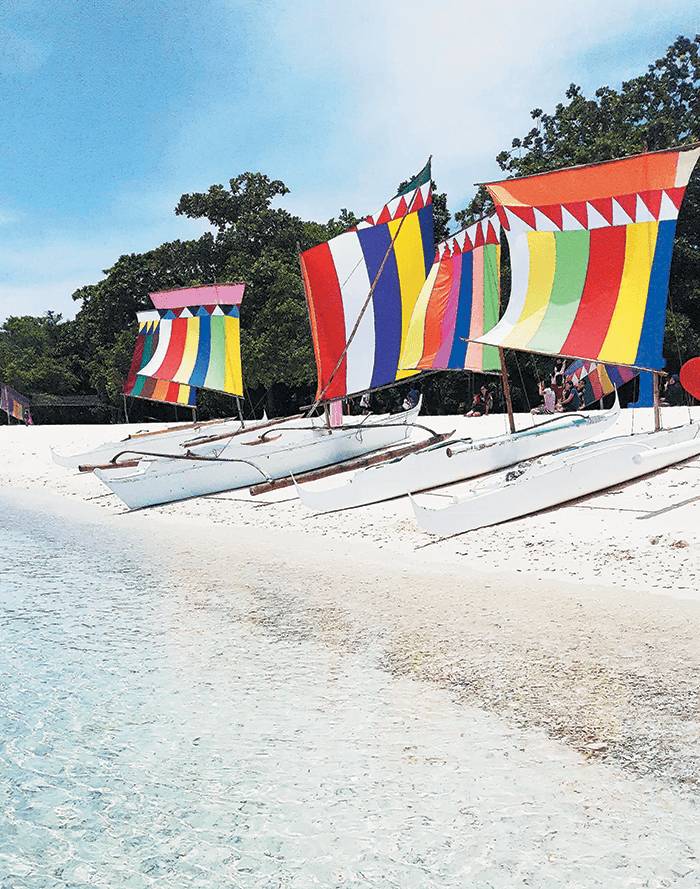 Beautiful and uncrowded beach destination
For leisure tourists, one of the highlights of Zamboanga City are day trips to the Greater Santa Cruz Island, which is just a 15-minute boat ride from the City's main commercial district and port area in Paseo del Mar.
This beach in Zamboanga City was ranked by CNN as one of the World's Best Beaches in 2016 and was named among the World's 21 Best Beaches in 2017 by National Geographic, mainly because of its pink coralline sand.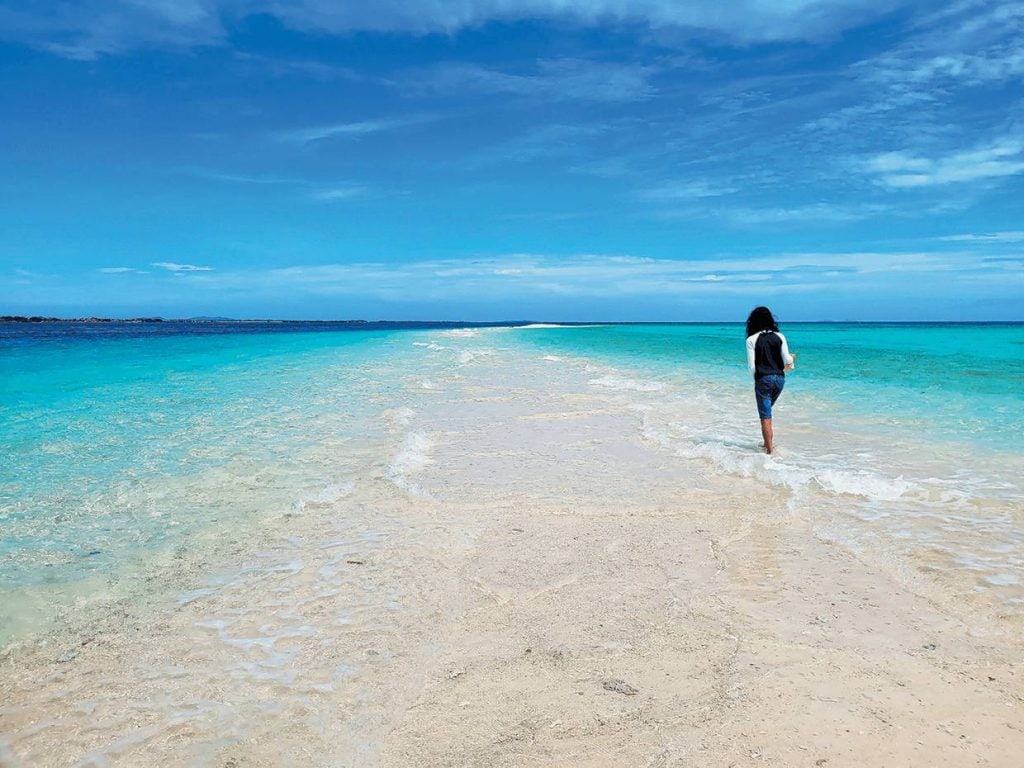 The shore in Greater Santa Cruz Island gets its unique color from the bright red organ-pipe coral (tubipora musica) dissolved by the waves. Surf erosion causes the coral to turn into tiny red particles which mix with the existing white sand. This gives the beach a rosy hue, especially during the hours of sunrise and sunset.
From afar, the sand looks more cream than pink, but if you look closely, you can see a clear pink blush among them. As you walk down the beach, you can find fragments of red coral washed up on the shore.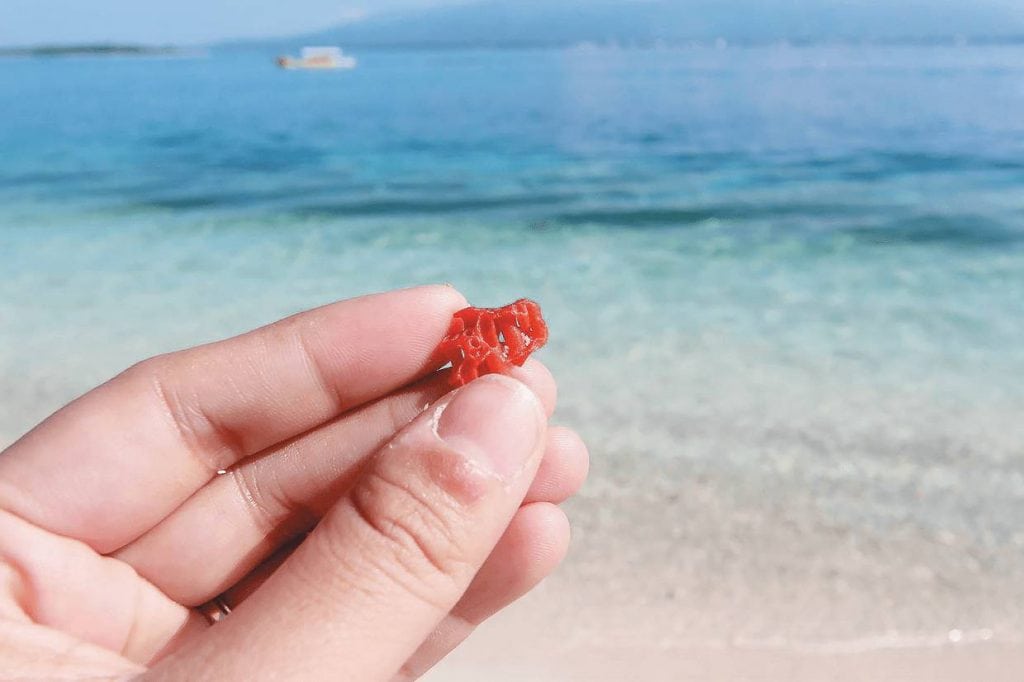 Compared to some other beach destinations in the country, the Greater Santa Cruz Island remains relatively uncrowded, since the number of visitors in the island is regulated per day. Visitors can stay only from 7:00 am to 2:00 pm every day and overnight stays are not allowed.
Depending on the tidal conditions, tourists can also stop by the photogenic sandbar of the Little Santa Cruz Island while on their way back from the main beach.
Model for sustainable tourism
For decades, tourists have brought home sand and corals from beaches to decorate their homes. While people used to think bringing these items home was harmless, this does a lot of damage to the environment in the long run.
Since the area is now a protected land and seascape, visitors are not allowed to collect coral, shells, sand, and other organisms from the beach. Single-use plastics, even for snacks, are also not allowed on the island. To advocate sustainable and responsible tourism, a trash-in, trash out policy is in place where guests are advised to bring eco-bags for their belongings and reusable tumblers instead of single-use plastic bottles for drinks.
As an ecotourism site, the Santa Cruz islands only allows low-impact structures, facilities, and activities to ensure that the islands' natural environment remains pristine and habitable for a variety of animal and marine life.
Interestingly, among the guidelines posted for visits is to "limit the use of government-owned watercraft for work, project, and promotion-related purposes" on the islands.
Community-run lagoon tours
The beach itself is worth a visit, not just for the clear water and fine sand, but for other activities on eco-tourism and cultural immersion.
Tourists can get an educational experience when they go on the yellow boat lagoon tours of Greater Santa Cruz Island in Zamboanga by listening to the stories of the mangroves on the island's estuarine inlets.
The tours are run by the small peace-loving Sama-Bangingi, a Muslim community that originally lived in the islands and coastal areas separating southwestern Mindanao from the northeastern islands of Sulu. The island is home to many fisherfolk families who previously did not benefit from tourists.
Yellow Boat Adventures is an ecotourism initiative that aims to protect the environment by providing livelihood to these marginalized communities. A local boat guide will explain the ecological value of mangroves and bring tourists up close to stingless jellyfish. Part of the tour involves harvesting lato or sea grapes, a culinary delicacy as well as an ingredient for skin care products in other countries like South Korea.
Locals paddle the smaller boats and assist tourists in everything, from helping guests board the rowboats to lending them their slippers for protection from sharp shells on the lagoon floor.
Try sailing in a vinta
When people mention Zamboanga, the images of the vinta, the traditional outrigger boat characterized by their colorful rectangular sails, immediately comes to mind. Those who would like to experience sailing in vintas can do so as part of the eco-tour.
Vintas are typically used for fishing in Zamboanga, Basilan, and other parts of Mindanao. Normally, tourists only get to see these colorful boats in action during the annual celebration of Zamboanga City's Fiesta Hermosa every October, during the highly anticipated Regatta de Zamboanga or vinta race.
For first-timers to Zamboanga City, sailing in a vinta offers a unique experience, not to mention a worthy Instagram moment.
Seafood lunch
Lastly, the glorious food is another major reason for a trip to Zamboanga's pink sand beach.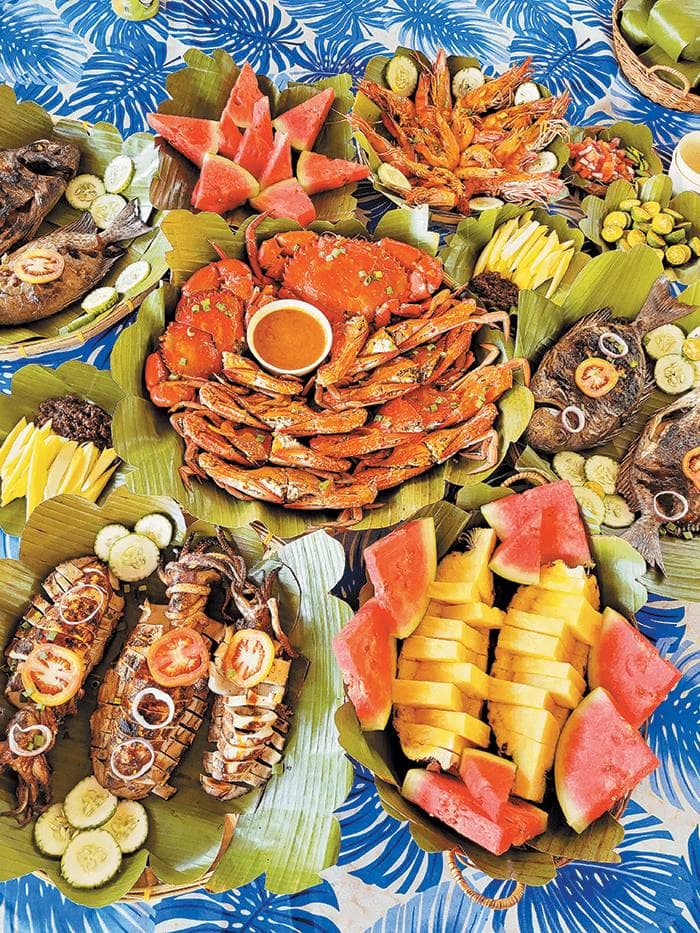 Depending on the season, you can enjoy feasting on the curacha delicacy, a type of spanner crab found in the waters of Sulu province. If curacha is not in season, regular crabs will be part of the menu, along with grilled fish, grilled squid, green mango with a side of bagoong, and fresh fruits. The food preparation is done in partnership with the local community.
After the seafood lunch, you can enjoy a dip by the beaches or a stroll around the island. You can also do other low-impact activities such as beach volleyball, snorkeling, or bird watching.
How to get there
The Greater Santa Cruz island is a 15-minute boat ride from Zamboanga City, which is about a 90-minute plane ride from Manila. The best way to visit the island is to get in touch with the Zamboanga Tourism Office or the Protected Area Management Office. For hassle-free tours, which include lagoon tours and seafood lunch, contact accredited travel and tour operators like I Travel Tourist Lane. Booking is encouraged 30-days before your actual visit to the island to ensure availability of slots. Effective Jan. 10, 2023, walk-ins are currently not allowed.