An exhibit of famous paintings by National Artist Fernando C. Amorsolo recreated with LEGO bricks is on display at the Manila City Hall starting February 16 until February 28, 2023.
The exhibit, which is free to the public for viewing, is being held in celebration of the National Arts Month and to commemorate Fernando Amorsolo's 50th Anniversary as the First Philippine National Artist.
The Pinoy Lego User Group (Pinoy LUG), headed by President and LAN Ambassador Mr. Leslie Araujo, said that the three artworks dubbed "Project AMORsolo" were inspired by three paintings of the National Artist, namely "Bayanihan," "Dalagang Bukid" and "Early Traders."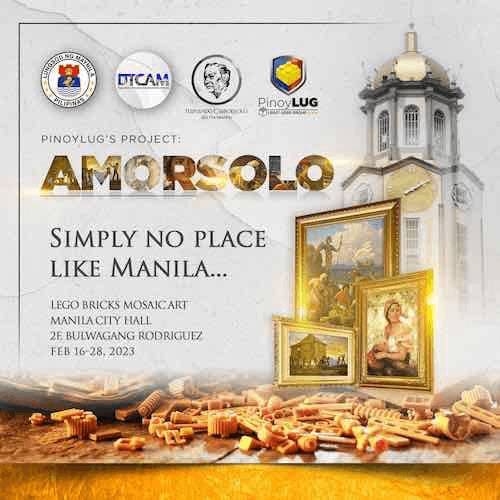 The exhibit was initially launched at the Cultural Center of the Philippines (CCP) in 2022 has been mounted in other public venues such as the National Museum, Ayala Malls and Shangri-La Plaza in the past year.
On Thursday, February 16, Manila Mayor Honey Lacuna-Pangan led the ribbon cutting ceremony of the exhibit at the Bulwagang Rodriguez of Manila City Hall. Mayor Lacuna was joined by Ms. Sylvia Amorsolo Lazo of Fernando Amorsolo, President and Chairman of the Art Foundation Inc., the daughter of National Artist Fernando Amorsolo.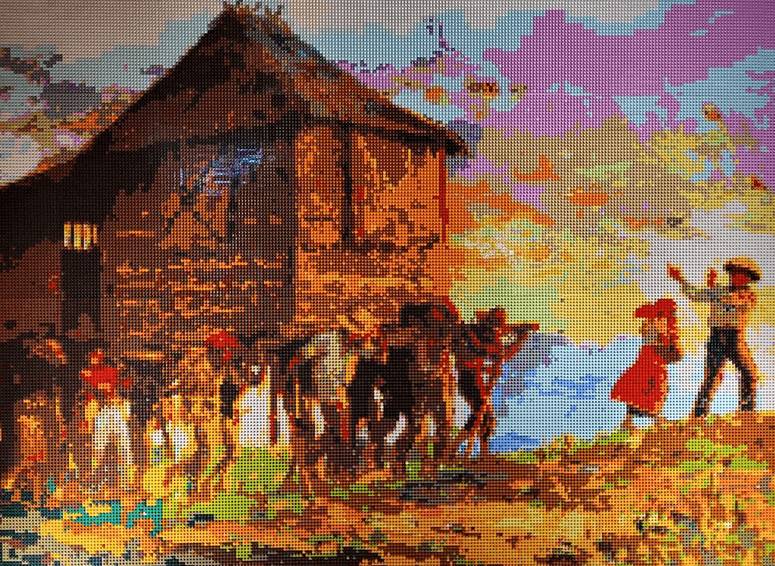 "Bilang bahagi pa rin ng ating pagdiriwang ng National Arts Month, itong kapapanabikan nating maipakitang exhibition ng mga malikhaing gawa ng mga LEGO users and enthusiast na nagbibigay buhay sa mga katangi-tanging obra ng ating kauna-unahang national artist na si Fernando Cueto Amorsolo," Mayor Lacuna-Pangan said.
The Pinoy LUG was praised for their promotion of Filipino artistry, with Lacuna noting that the first National Artist in Painting is a Manilan who grew up in Azcarraga.
The LEGO mosaic exhibit will remain open for free public viewing at Bulwagang Rodriguez of the Manila City Hall until the end of February 2023.