The great Filipino dream has always been to give one's children the best education to help them prepare for the future. It's the best legacy one can leave behind, something that lasts forever, and truly leaves a mark not only in the lives of one's children but on our nation's future.
Property developer Cathay Land recognizes this—the utmost importance that Filipinos give to education and goes a step higher by creating a college business district in Southern Luzon, making education accessible to more people.
Cathay Land continues to bolster its presence in the area through their latest development that combines premier educational and commercial aspects in its features to complement the thriving residential communities in the area.
Crestkey Estates continues Cathay Land's legacy of building lasting developments
Over the last 30 years, Cathay Land has been known for transforming the landscape of Metro South with the development of several master-planned mixed-use estates. Complementing its flagship residential communities, the brand has pioneered commercial projects that not only provide urban convenience to families in its immediate vicinity but also play a significant role in transforming the region into the country's next major growth center.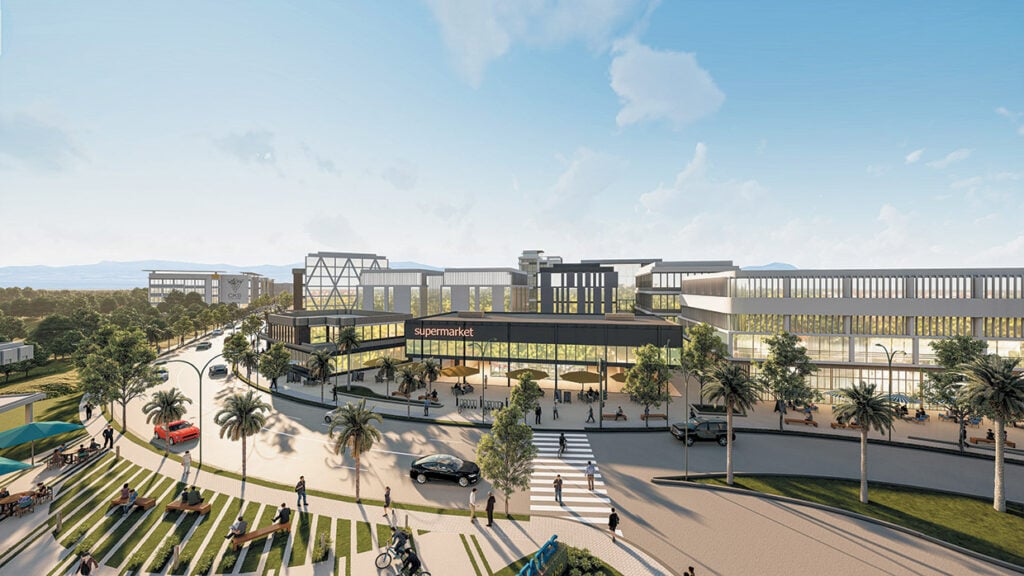 One of its most recent and biggest commercial developments to date, Acienda Designer Outlet introduced a distinct lifestyle experience by collaborating with British operator Freeport Retail to build the first true international outlet mall in the Philippines. Also in Cathay Land's sterling commercial portfolio is Westborough Town Center located within its 250-hectare flagship development South Forbes Golf City. A dynamic town center in partnership with Alveo Land, it is the preferred lifestyle destination for residents living in the estate.
Following the success of these commercial ventures, Cathay Land introduces its newest commercial development, Crestkey Estates.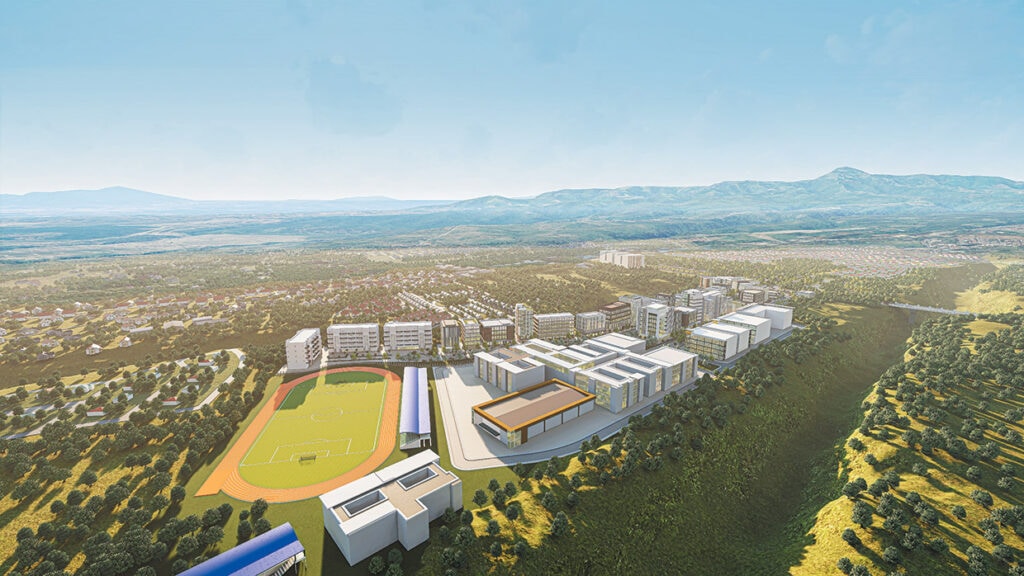 A Strategic Location
Set to rise in the Silang-Sta. Rosa growth corridor, Crestkey Estates does not only come with a central location easily accessible from Metro Manila and Tagaytay City¸ but it will also serve as a primary anchor to the thriving college business district where families can enjoy the live-work-learn-play experience.
The visionary behind the sprawling development is real estate veteran Jeffrey Ng, president of Cathay Land. "While we have always played a prominent role in Cavite's real estate sector, we are extremely proud and excited to continue expanding our presence by opening this new commercial development at the heart of what's arguably one of the fastest-growing regions," he said.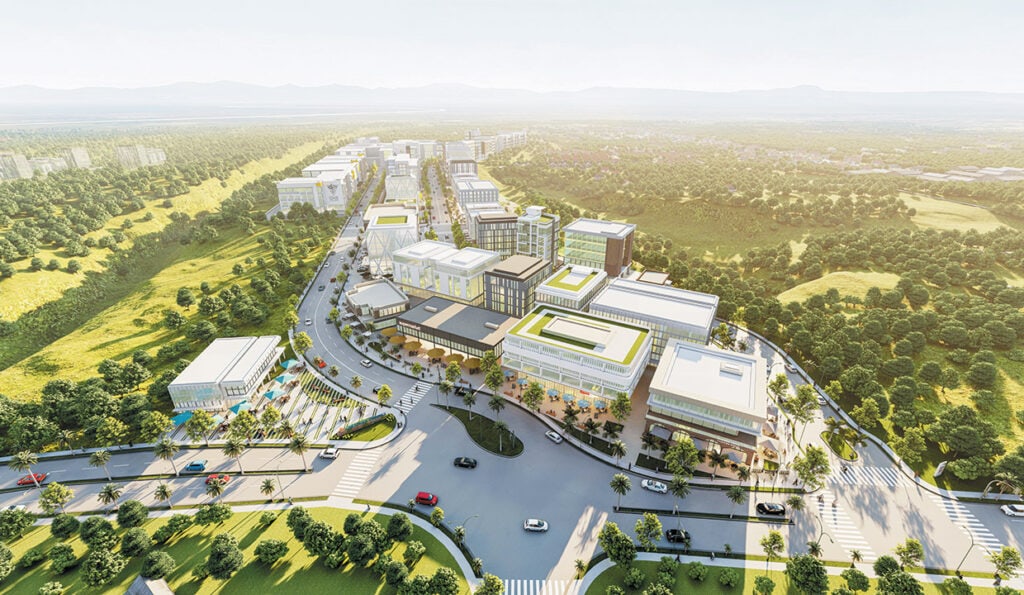 The location's easy access through major infrastructures such as Sta. Rosa-Tagaytay Road via South Luzon Expressway (SLEX) and the Sta. Rosa-Tagaytay and Silang East exits via Cavite Laguna Expressway (CALAX) further sweetens the proposition for those looking for an appealing investment outside the metro.
With less than an hour's travel from many of Metro Manila's primary business and transportation hubs, Crestkey Estates brings the conveniences of urban living as it offers everything residents and businesses need in one community.
Chiang Kai Shek College
At the heart of this district is the South Forbes campus of Chiang Kai Shek College, the largest Filipino-Chinese institution of higher learning in the country. It will serve as the core educational anchor of Silang's rising college business district and is the school's first campus outside Metro Manila.
The 11.5-hectare South Forbes campus of Chiang Kai Shek College will feature a wide range of programs and services with certain focus areas and select courses in anticipation of the area's potential talent pool needs in the future.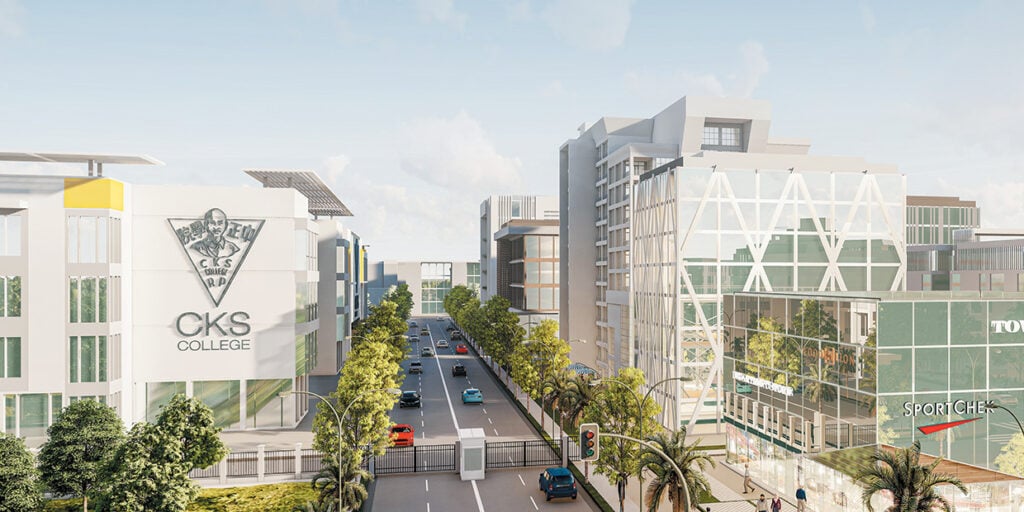 The college boasts a rich history with some of the country's most successful entrepreneurs as part of its roster of alumni such as LT Group chairman Lucio Tan; SM Group founder Henry Sy Sr., Jollibee Foods Corp. chairman Tony Tan Caktiong, and Liwayway Group chairman Carlos Chan. Its key initiatives are to help students receive engaged faculty support and cutting-edge courses in addition to other outstanding opportunities.
Chiang Kai Shek College South Forbes will cater to preschool up to Grade 12 students and build support facilities such as a multi-purpose complex, which will house an indoor basketball gym, track and field oval, football field, and dormitory inside the campus. The school is targeted to become operational by 2023.
The perfect synergy between education and commerce
The master plan of the campus will blend seamlessly with Crestkey Estates, providing students easy access to commercial and retail establishments. It will also create strong synergies which will benefit both the upcoming campus and its surrounding communities.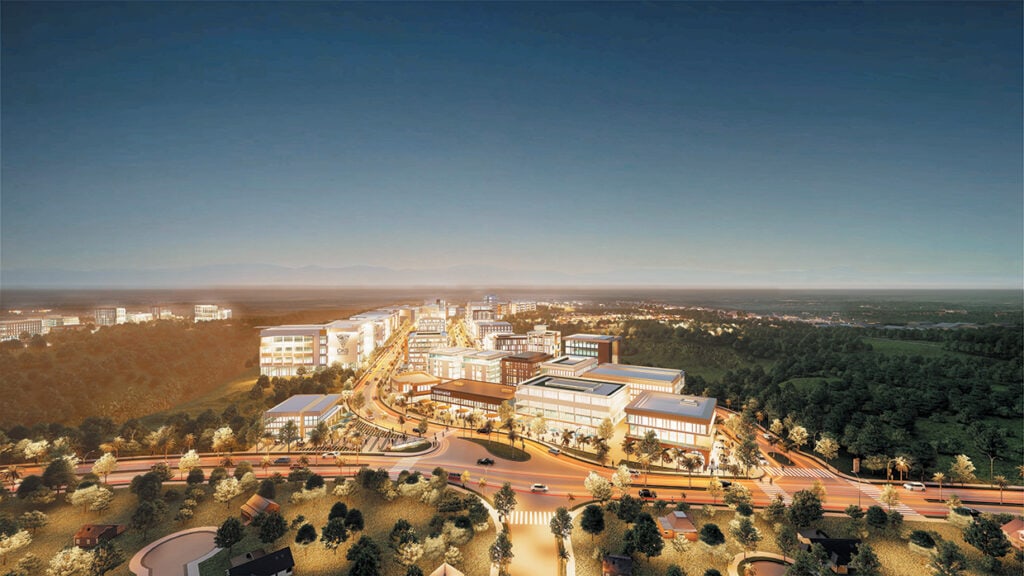 Among these communities are two of Cathay Land's residential developments—Nirwana Bali, an intimate boutique residential community within South Forbes Golf City and Fullerton Suites, a mid-rise condominium. Two of Cathay Land's joint venture developments with Ayala Land are also just a few minutes away from Crestkey Estates.
Lanewood Hills, in partnership with Ayala Land Premier, is an exclusive and highly elevated residential development featuring a rare six lots per hectare density with over 60% of available land dedicated to open spaces. On the other hand, Hillside Ridge in partnership with Alveo Land is a mixed-use development that will feature prime residential developments, an upscale commercial district with retail and recreational centers, church, and civic areas.
Building a master-planned integrated community
With Crestkey Estates located just beside the new campus, it is envisioned to be an avenue for heightened and direct engagement with the larger community, giving investors an abundance of opportunities to build a strong business presence within the community.
Companies from diverse industries can move their businesses here while investors looking for opportunities will also see the growth of land values as the development also aims to elevate the shopping, dining, and recreational experiences of residents and students.
Inspired by iconic college towns across the world, this development with Chiang Kai Shek College at its core is expected to transform the progressive municipality of Silang into a premier hub for education and entrepreneurship.
"With opportunities for community engagement, outdoor dining, and open spaces, Crestkey Estates will occupy a prominent place within this college business district and integrally connect the campus of Chiang Kai Shek College to the amenities and public spaces emerging within our upcoming development," said Ng.
At Crestkey Estates, flexible commercial lot cuts have been provisioned. Offering 53 commercial lots, ranging from approximately 469 to 1,413 square meters, each lot in the development is designed to suit the requirements of a diverse array of businesses from retail stores, restaurants, and offices. Commercial buildings may be built up to 21 meters high, providing scenic views of Laguna de Bay, Mt. Makiling, and Tagaytay City.
The result is a modern lifestyle scene in Silang, setting the tone for future developments across the region.
"Silang is undergoing a great deal of positive change at present and the development of Crestkey Estates is probably the most significant sign towards this direction," Ng said.
In all, Ng said the creation of Crestkey Estates is an incredible step forward in Cathay Land's vision to elevate and strengthen Cavite's position in the real estate sector. "We want to build a commercial district that can stand the test of time and we are proud to work with Chiang Kai Shek College, one of the best educational institutions in the country, to realize this transformative vision," he said.
Crestkey Estates is scheduled for completion in 2027.
* * *
To learn more about Crestkey Estates, please visit www.crestkeyestates.com or call 0917 312 6798.