Bright prospects are seen for the country's commercial real estate sector this year as various opportunities are expected to rise as the economy reopens.
"We will see a much more robust level of activity in the real estate sector this year, especially in key sectors such as industrial & logistics, REITs, residential, and office," Santos Knight Frank (SKF) chairman and CEO Rick Santos said.
In all, SKF said the Philippine property sector is poised to see a positive year driven by the projected growth of the economy.
For its part, Colliers Philippines said the projected recovery of the Philippine economy is seen to drive demand for the Metro Manila residential market.
"The Philippine economy is bound for rebound in 2022. We see the economic expansion supporting demand in the residential sector,"Colliers Philippines Associate Director for Research Joey Roi Bondoc said.
"While we saw initial headwinds at the start of the year, especially the spread of the Omicron variant, the gradual return of foreign professionals and turnaround in business and consumer confidence should help fuel the take-up of more residential units" Bondoc said. "We also see rents and prices recovering in the next 12 months. These indicators bode well for the residential market," he added.
For this year, the government projects a seven percent to nine percent growth in gross domestic product (GDP), according to the National Economic and Development Authority (NEDA). This will be driven by the accelerated and wider vaccination program coverage, which will enable the full reopening of the economy, allowing more Filipinos to work and earn a living, and restarting all face-to-face learning.
Infrastructure boom to drive accessibility
Location is always an important consideration in choosing a piece of property. As the government has been aggressive with infrastructure development in recent years, and with more projects in the pipeline, land values in nearby areas could increase in the future due to improved accessibility.
"Improved connectivity will really drive people to purchase residential [properties] in the suburbs, outside of the metro"said Jan Custodio, SKF Senior Director and Head of Research and Consultancy. He cited areas of Bulacan and Cavite as some of the ideal locations for residential projects outside of Metro Manila.
Similarly, Colliers said that the completion of major infrastructure projects, such as the North Luzon Expressway- South Luzon Expressway (NLEX-SLEX) Connector, the North–South Commuter Railway, and the Central Luzon Link Expressway, will likely benefit key provinces in Northern-Central Luzon, such as Bulacan and Pampanga.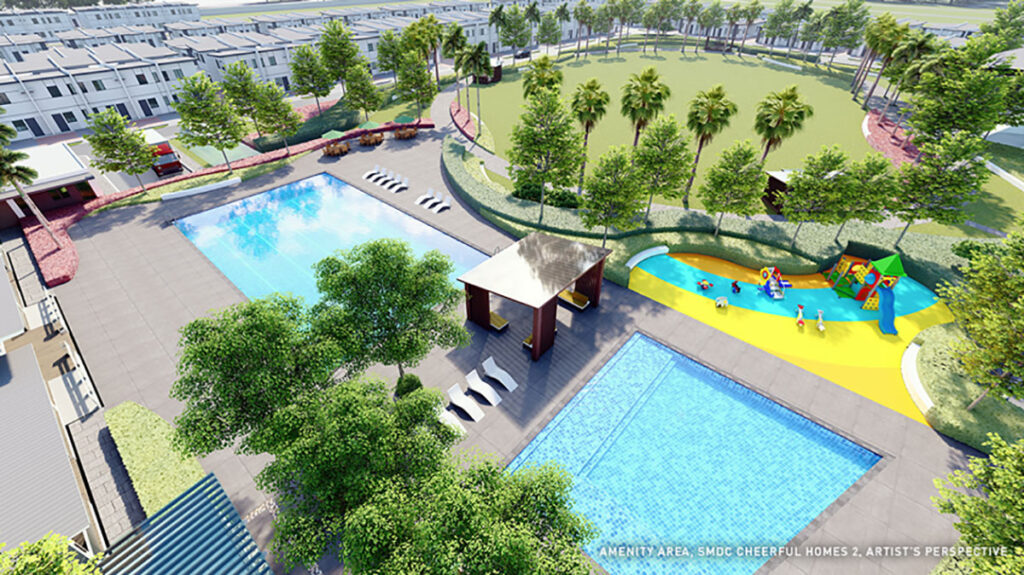 It added that these projects will be complemented by the completion of the New Manila International Airport (or Bulacan International Airport) and the expansion of Clark International Airport.
Property developers have already taken notice of the potential of the Central Luzon areas as they have already built, and continue to launch projects in the region. An example of this is SM Development Corp. (SMDC)'s Central Luzon projects such as its Cheer Residences in Marilao, Bulacan as well as its Cheerful Homes project in Mabalacat, Pampanga, both of which have seen healthy uptake of its homes and units.
Hybrid work setups to stay in the office market
As Metro Manila was placed under Alert Level 2 for the most part of the fourth quarter of last year, some companies sought to bring more of their employees back to the office.
Jones Lang LaSalle (JLL) Philippines Head of Research and Consultancy Janlo de los Reyes said signs of market stability are already being seen in the Metro Manila office market.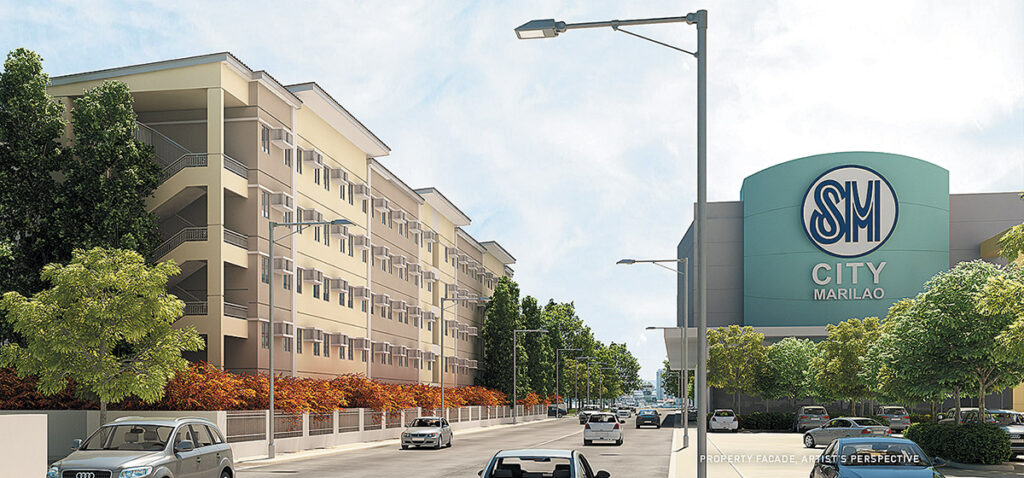 "For Q4 2021, what we saw was a moderate take-up of 75,713 square meters in gross leasing volumes,"de los Reyes said.
He added that while the number is lower than previous quarters, there is still improved sentiment in the market, citing compliance concerns, rightsizing, and halt in vacancy uptick as key factors for the fourth quarter figures.
The property services firm also reported that the uptick in vacancy seen in the previous quarters halted in the last three months of 2021 at 17.97 percent, lower than the 18.04 percent registered in the third quarter.
With the office market stabilizing, de los Reyes said that vacancy rate in Metro Manila residential condominiums improved from 6.8 percent to 5.1 percent in the fourth quarter of 2021, mainly due to relaxed restrictions and higher return to office.
"Return to office has led to the increase in demand from professionals working in the business hubs, who may have reactivated their leases or are looking for accommodation near their workplace," De los Reyes said.
He added that companies are still evaluating what the future office spaces would look like.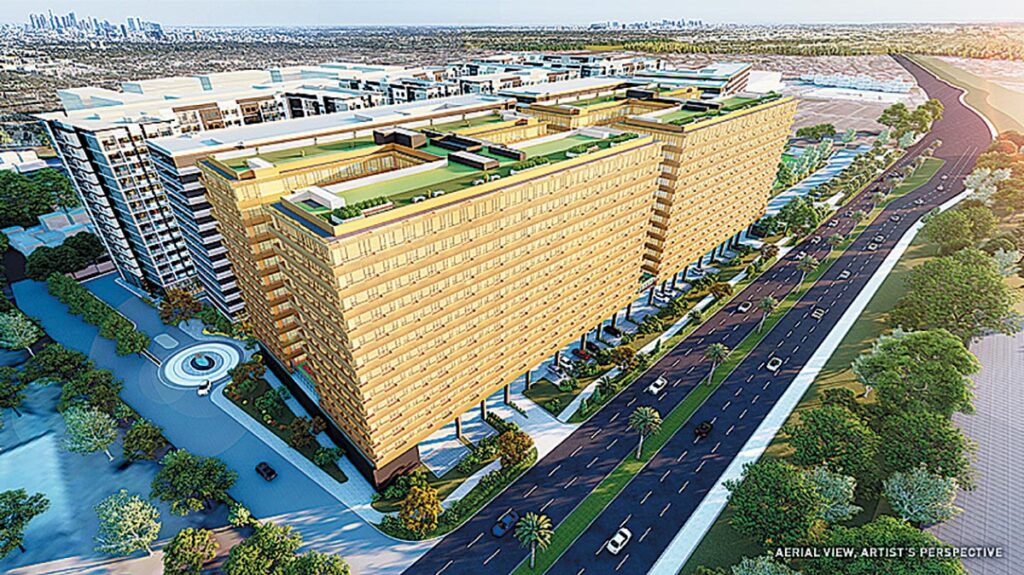 "One thing is certain here: There's more acceptance of a hybrid work model across occupiers. This means they're open to having a percentage of their workforce work remotely," Delos Reyes said.
In response to this need for conducive work spaces at home, SMDC launched their Gold Residential-Offices (RESO) development in Gold City, Parañaque, its second foray into the residential-office format. Units of Gold RESO are designed to make living and working co-exist seamlessly, which makes working from home, or running your business from home easier and stress-free.
Consumer, business confidence drives optimism for residential
Moreover, Colliers said it sees optimism in the residential market supported by improvement in consumer and business confidence.
It cited data from the Bangko Sentral ng Pilipinas (BSP)'s Consumer Expectation Survey in the fourth quarter, which showed that the percentage of households planning to buy properties within the next 12 months improved to 4.2 percent from 3.6 percent a year ago.
Similarly, the central bank's Q4 2021 Business Expectation Survey showed that the overall business expectations outlook increased to 43.7 percent from −7.9 percent in Q3 2021.
"In our opinion, Overseas Filipino Workers (OFW) remittances will continue to be one of the primary residential demand drivers in the country,"Colliers said.
With the optimism for the country's economic recovery, it may be a good time to invest in real estate developments which are well-positioned to take advantage of the improving economy such as those offered bySMDC.
Being close to major thoroughfares and new transportation hubs, SMDC developments will surely gain from the improved accessibility to be offered by the completion of various infrastructure projects in the future.
There are also SMDC developments located in business districts, which may serve opportunities for investors aiming to take advantage of the expected growth of the leasing market. This is made even easier with the hassle-free services of SMDC Prime Key Leasing.
As hybrid work set-ups are seen to remain to some extent, SMDC developments offers fast internet connectivity, as well as units and common spaces where individuals can remain productive at home, making its projects ideal homes for the new flexible work set-up.
With its affordable offerings, SMDC makes it possible for Filipinos to invest in real estate to be able to capitalize on the country's improving economy.