Netflix series Queer Eye, a reboot of the original 2003 reality TV show, has been inspiring change and progress among its viewers since 2018, with its premise showing the five hosts, collectively known as the "Fab Five," share their expert advice on how to improve one's life and rediscover his/her life's purpose.
Alongside food and wine expert Antoni Porowski, fashion expert Tan France, culture expert Karamo Brown, and grooming expert Jonathan Van Ness, interior designer Bobby Berk does the transformation of the individual's space.
Throughout the show's run for six seasons (and counting), Bobby has wowed the hosts' chosen individual and viewers alike with his makeover magic — turning boring, messy spaces into aesthetically-pleasing places one can call home.
Here are some tips Bobby shared during a few episodes of Queer Eye that can help you re-design your space.
Tip #1: The curtain rod is key to higher places. Lower ceilings can make your space look smaller. Yet, a curtain rod may be able to fix that.
During Queer Eye's second season, Bobby designs the family home of Leo, a married bartender and a father of two.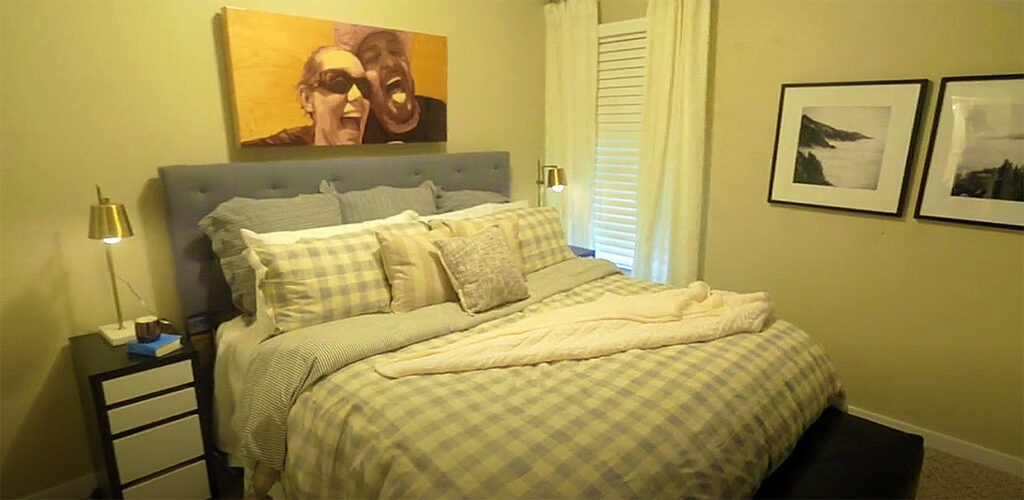 Showing the bedroom, Leo catches the eye of the curtain, with Bobby explaining how it made the ceiling look taller.
"When you have lower ceilings, one of the ways to make them look taller is to put the curtain rod higher than the window because it gives the illusion that your ceilings are higher than they are," he tells Leo.
Tip #2: A specific color does not equate to masculinity or femininity. People who go with blue intend to be more masculine, while choosing pink makes them more feminine. That is the gender stereotype we see in society, even today.
Bobby totally disagrees with that view. In the first episode of Queer Eye's third season, the Fab Five helps Jody, a woman who hunts, fish, and grows her own food, achieve a look that exudes being a woman of power.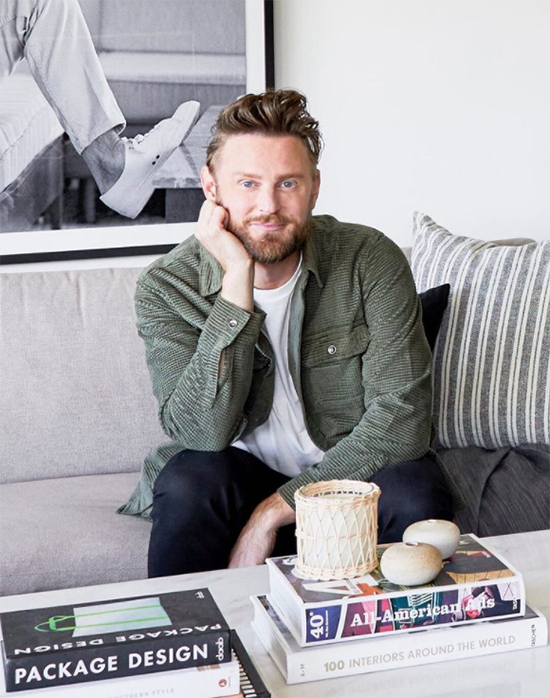 While shopping for furniture pieces, Bobby discusses the misconception that feminine touches in design and decoration must be "girly" or "frilly."
"A lot of people try to define masculinity and femininity with specific colors and specific looks. To me, it's about what an individual likes, not what gender they are," he said.
Talking to Jody, who admits she is a "woman with a masculine side" when it comes to her choices, Bobby brushes it off and says she is not masculine, she is just Jody.
Tip #3: Painting cabinets can make them look new. Seeing your kitchen cabinets fade away can look disheartening and the first thing you might think about is buying new ones. But not for Bobby.
In the fifth episode of Queer Eye's third season, he re-designs the home of Jess, a lesbian in her 20s who has been struggling to open up to people about her gender identity.
In the penultimate part of the episode, Bobby showed Jess her new home.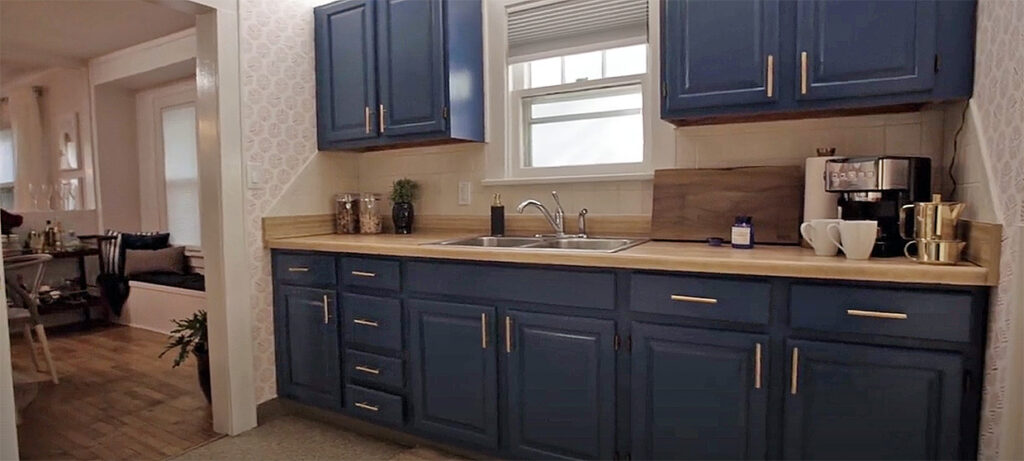 In the kitchen, we can see how he painted the cabinets from wooden brown to dark blue. Bobby advises Jess and the viewers that painting cabinets can save a lot of money.
"A great way to make a kitchen look new and young and inviting is just to paint the cabinets, there's no need to spend a ton of money replacing the cabinets," he said.
Tip #4: Contrasting colors make the room pop. At the end of every Queer Eye episode, one of the hosts gives a quick tip to the viewers called #QEHipTip.
In season 3, episode 6, Bobby suggested using contrasting colors in the kitchen to make the room pop.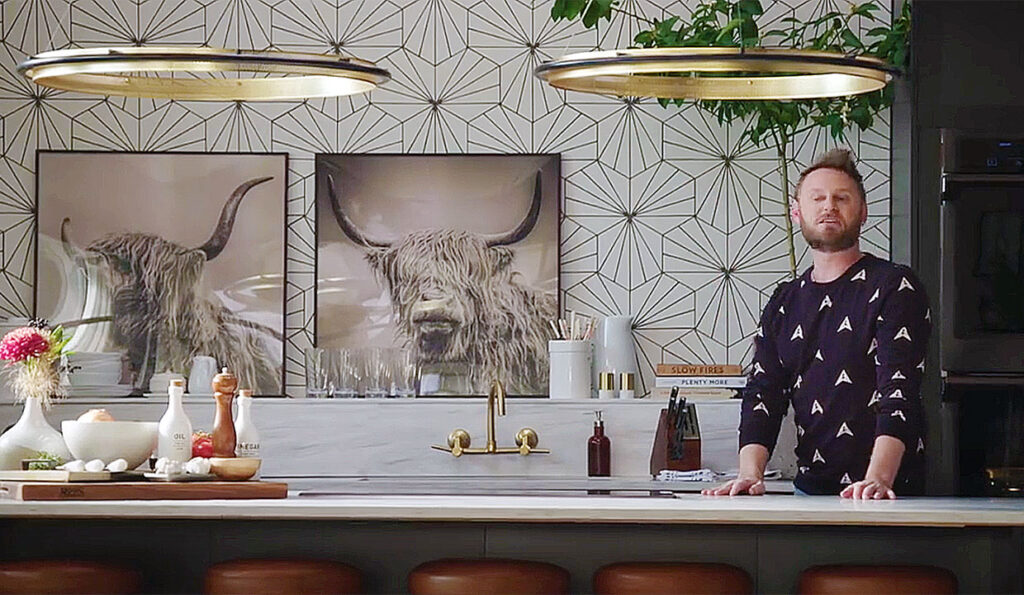 Contrast your light cabinet with a dark countertop, or vice versa, said Bobby.
"I personally like doing light on the top because it draws your eye upward, and makes your space feel larger, even if it's not.