Living outside of Metro Manila is very attractive these days. With the lush greeneries, fresh air and wider spaces, this residential setting may be the best for one's health and wellness.
Indeed, moving out of the country's capital has become popular since the pandemic struck, with a lot of people choosing to live in nearby cities especially in areas in the South such as Laguna.
One developer that has taken notice of this growing interest in living in the southern part of Luzon is Rockwell Land, as it continues to offer premium horizontal spaces in its Laguna development.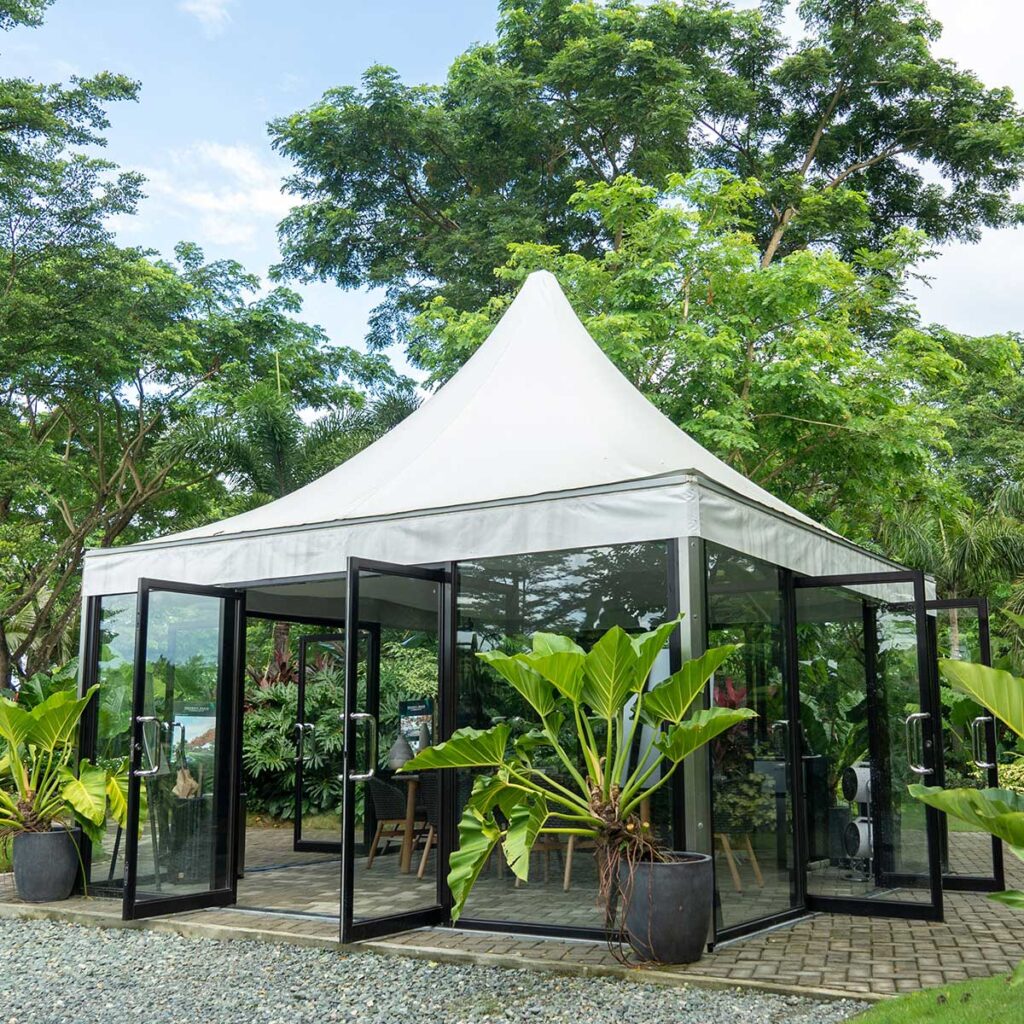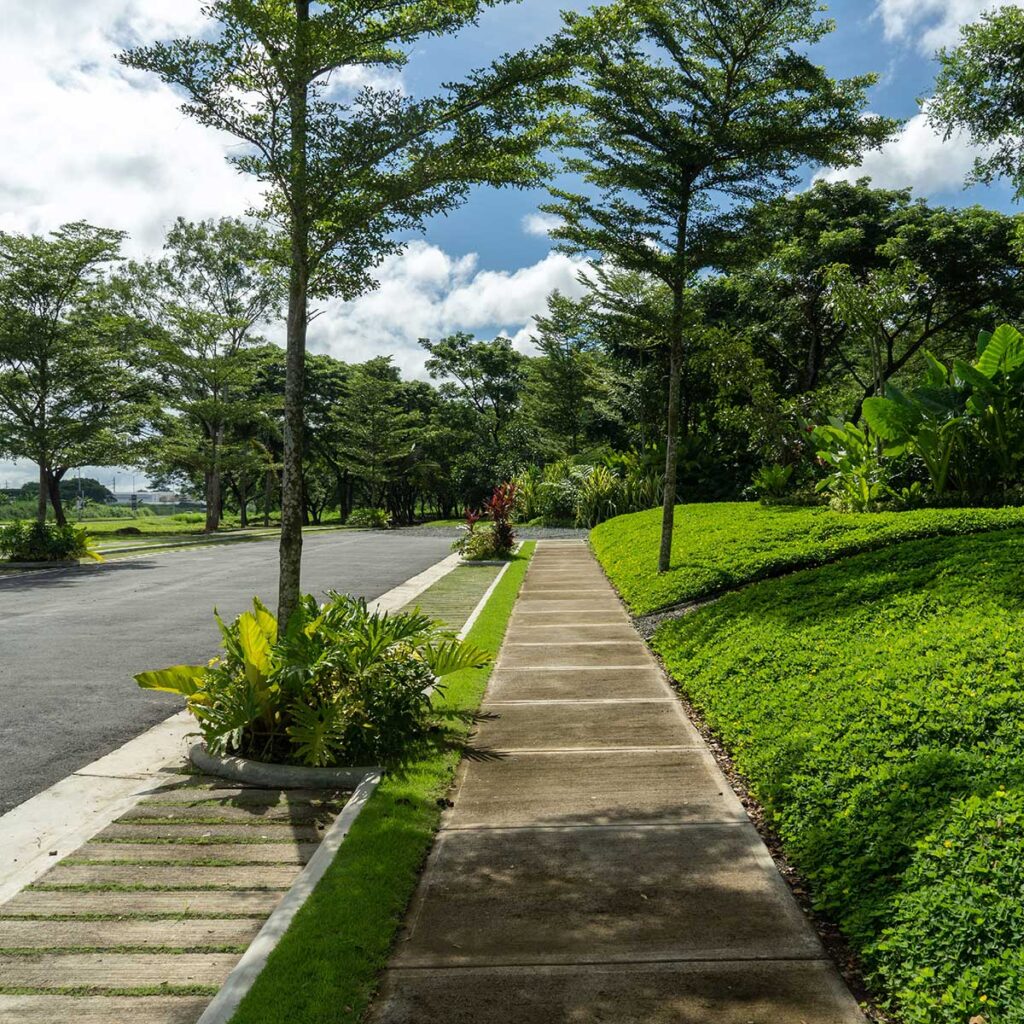 Embracing Southern Living
Rockwell South at Carmelray is a sprawling 60-hectare master planned community in Canlubang, Calamba, Laguna. It is the developer's first premium and exclusive gated community and its biggest project to date.
The exclusive community will no doubt provide a balanced lifestyle to its residents — the convenience of city living but away from urban stress.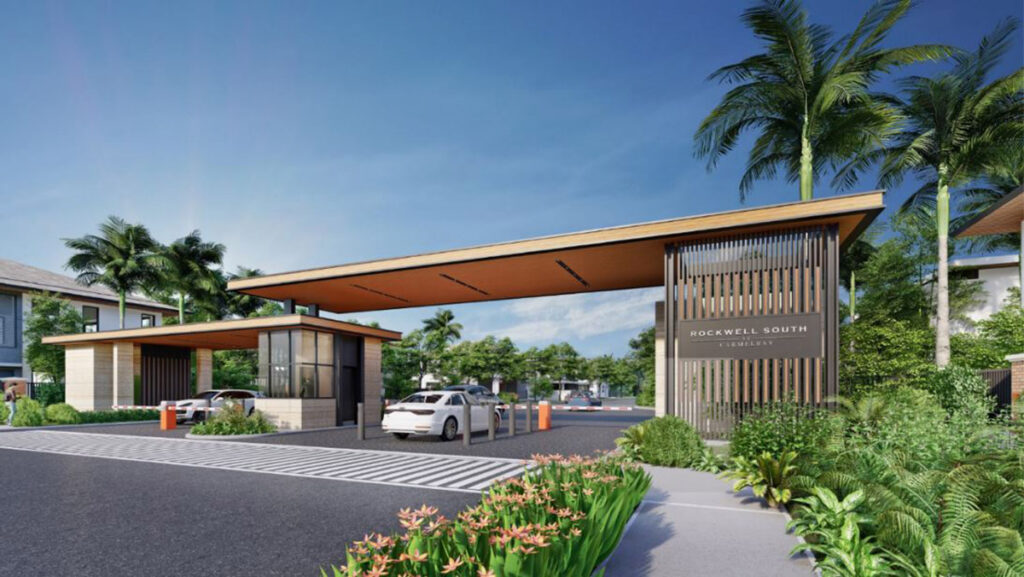 New spaces for your dream home
As the first two clusters of the project have been well-received by the market,
Rockwell has expanded the property with a third cluster and added a limited number of lots to its exclusive community.
Lot sizes of the expanded offerings range from a comfortable size of 440 square meters (sqm) to 566 sqm, which are in between the first two clusters.
The nearly sold out Cluster 1 offers lots sized from 656 sqm to 1,019 sqm, while those under Cluster 2 range from 300 sqm to 473 sqm.
As its first horizontal development, Rockwell gives future residents the opportunity to design their dream home from the ground up, as each pre-selling residential lot can be modified to suit their needs and wants.
The property gives residents control of designing a home that's perfect for their lifestyle, while still enjoying the benefits of being part of a Rockwell community.
Whether it's a family house fit to host large gatherings or a new house for a starting family, each home in the development will experience the security, exclusivity, and sense of community that Rockwell brings to the south.
More strolls in the park
Aside from offering more lots for residential spaces, Cluster 3 of Rockwell South at Carmelray also paves the way for the Pathway Park, the newest park in the community.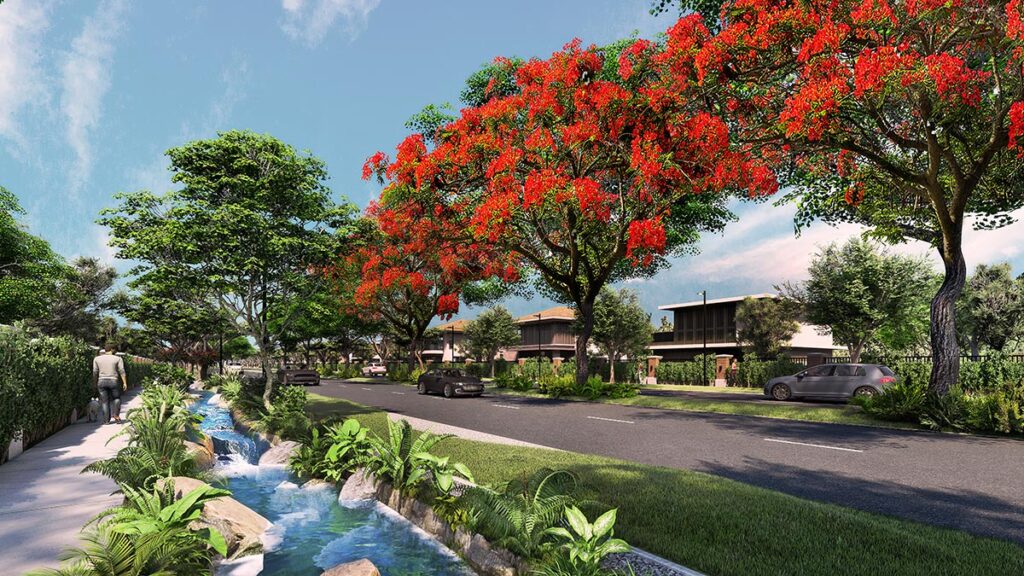 This latest addition brings the number of recreational parks in the property to eight, giving residents many opportunities to enjoy leisure and outdoor activities amidst sprawling greens.
Apart from an expansive central amenity area, Rockwell Carmelray also has pocket parks spread across the development. This provides not only conducive spaces for residents to enjoy a wealth of activities, but also places where they can meet and commune.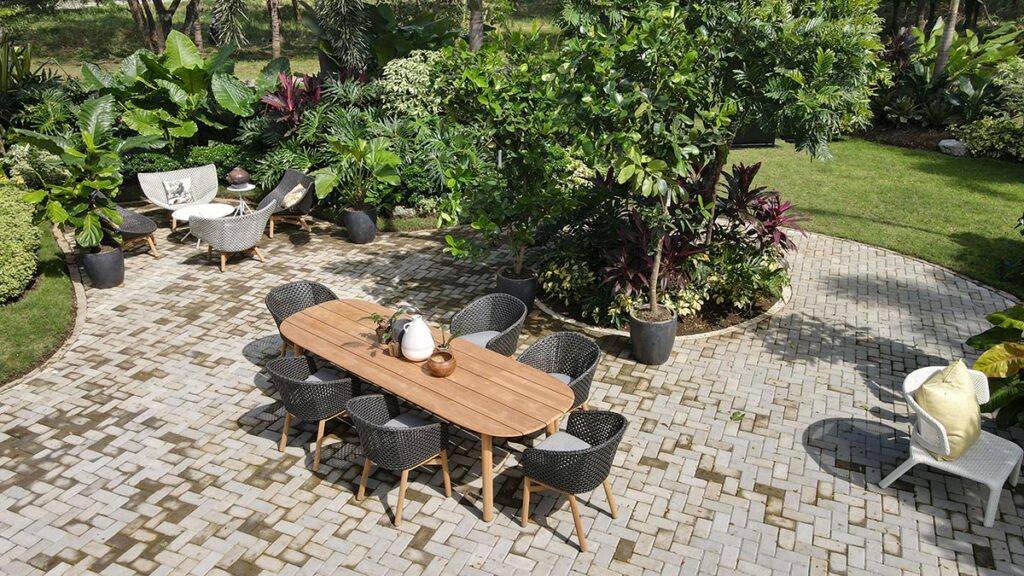 Among the recreational parks featured in the community is the 1,700-sqm Treehouse Park, which is the size of over four basketball courts. It features a cabin up in the trees as well as a pet-friendly garden where residents can bring their furry friends.
In addition, pet-loving residents can also walk their furry friends at the 700-sqm Dog Park.
Health enthusiasts will also have a place of their own with the 2,800-sqm Fitness Park, which can host a variety of group activities in its grand gazebo, as well as a 900-sqm Wellness Park perfect for yoga sessions or exercises while overlooking the sunset.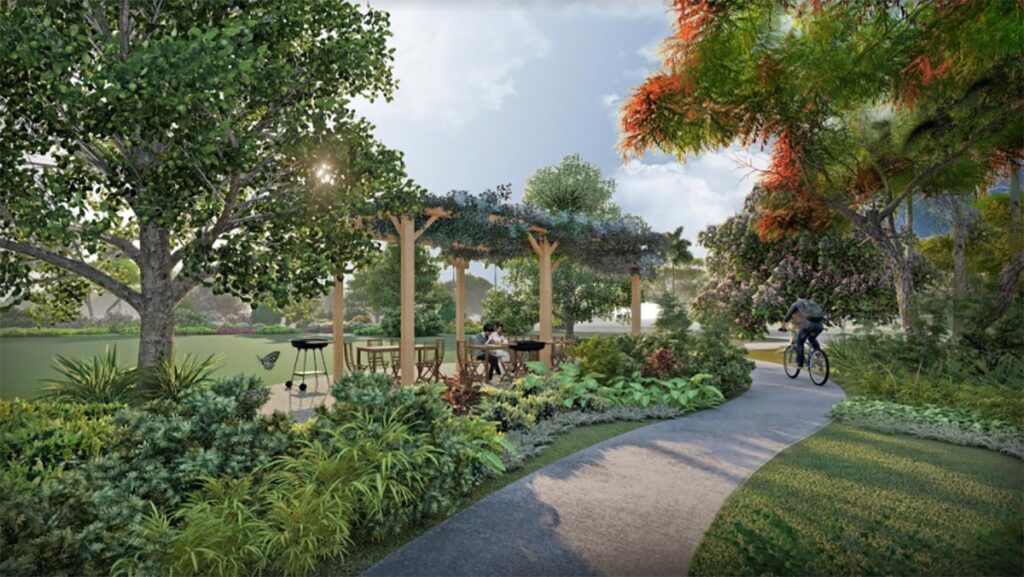 Families can create lasting memories outdoors at the 2,900-sqm Barbeque Park, which has a treehouse, outdoor grill, play area, and lounge.
Children will also have their own space at the 1,400-sqm Play Park, which will have a playground and a paved walking path perfect for grandparents to spend time with the kids.
The development also features a 4,100-sqm Bike Park which will feature an outdoor trail and a grill area for al fresco dining.
With the wide range of recreational spaces, residents will never run out of adventures.
Central Amenities
On top of its many recreational parks, residents will have more areas to maximize the open spaces offered by the property through its 1.9 hectare central amenity complex, the Rockwell Country Club at Carmelray.
The great lawn creates an ideal environment for fun, outdoor activities, while gatherings can safely be organized within the impressive clubhouse.
Sports enthusiasts can spend hours playing in the covered courts and lap pool, while kids can take a dip in the kiddie pool.
Residents can also have smaller get-togethers under the shaded tents and even have a potluck in the barbeque area.
Enjoy the convenience of urban living
While living in Metro Manila offers many conveniences, moving to the south doesn't mean you have to move away from modern comforts and necessities, as Rockwell South at Carmelray is surrounded by schools, hospitals, churches, and retail establishments.
There are also various retail and leisure options to suit every member of the family.
Apart from its proximity to necessities, Rockwell South at Carmelray is also very accessible to Metro Manila with five exits to the South Luzon Expressway and the Cavite-Laguna Expressway opening soon.
With its wide open spaces, breathtaking views of nature, and proximity to necessities, Rockwell South at Carmelray balances peaceful living with urban conveniences.
And that perfect balance is just what we need to thrive in this constantly changing world.
For more information, please visit rockwellsouthatcarmelray.com