To help you celebrate the holidays, Discovery hotels and resorts offer bountiful feasts and grand presents for celebrations that are both merry and bright!
Christmas feasts in Boracay and Palawan
Discovery Shores Boracay gives guests a holiday to remember and a meaningful vacation with the following offerings.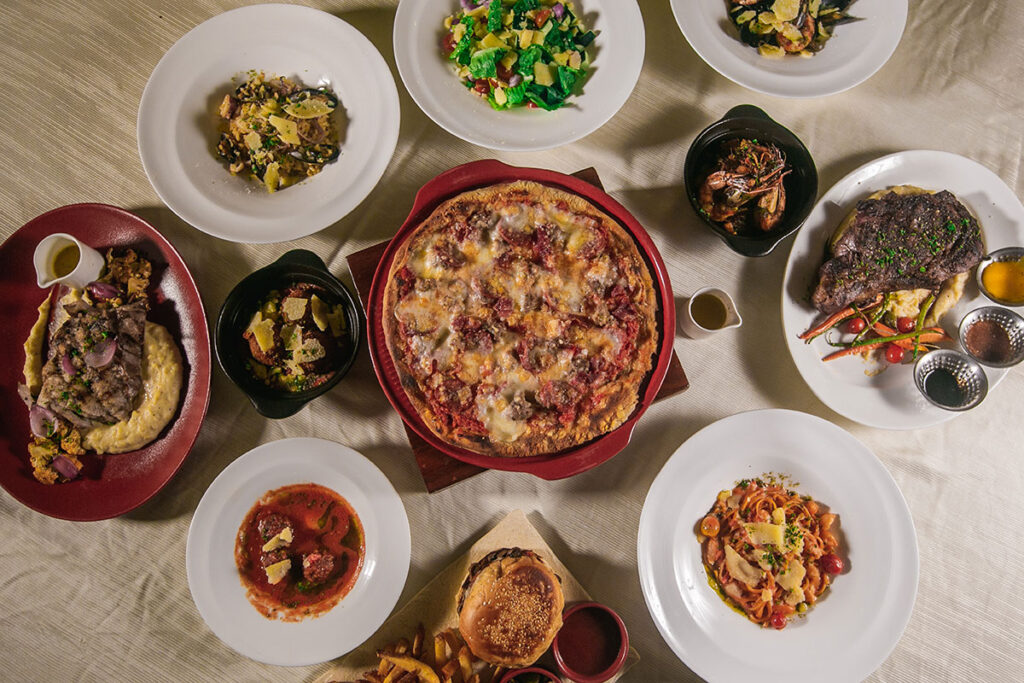 Sands restaurant puts a spotlight on modern Filipino dishes. And if you're dreaming of an Italian feast for the holidays, visit Forno Osteria and sample their delectable steaks, risotto, and pasta. Come Christmas Eve and Christmas Day, a marvelous spread of international delights and modern Filipino dishes are prepared for guests at Boracay, available at PHP 1,800++.
Club Paradise Palawan is all about snacks and munchies that keep traditions alive. Enjoy the holiday celebrations with servings of freshly cooked bibingka and puto bumbong. Pair that with holiday drinks and oven-baked gourmet pizzas to share. The Coron paradise takes its guests on an Asian buffet adventure for PHP 2,200++ for Christmas Eve and PHP 2,800++ on Christmas Day.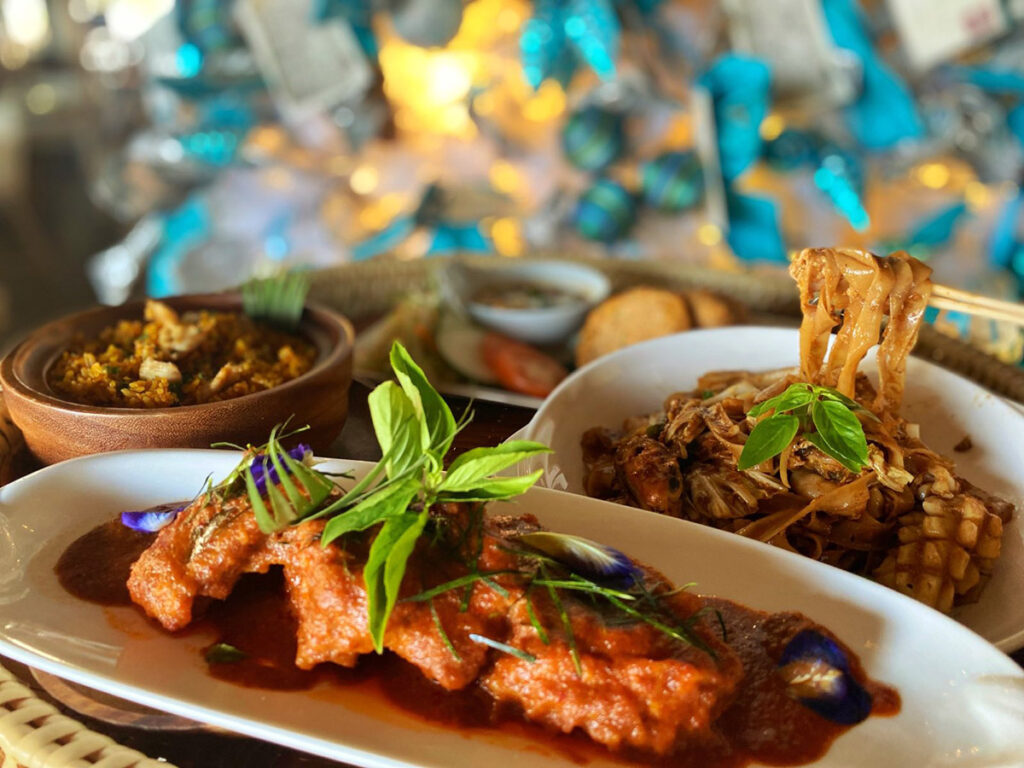 Reminisce all the milestones, achievements, and blessings of 2021, and do a grand welcome for 2022 with a splendid New Year's Eve party. Savor a lavish buffet spread followed by an epic countdown party, with live performances from bands, guest DJs, and entertainers. Tables by the beachfront are available for reservation at both resorts.
'Tis the season at Discovery Primea
Standing tall in the middle of the vibrant Makati is Discovery Primea, elevating holiday celebrations with the hotel's finest.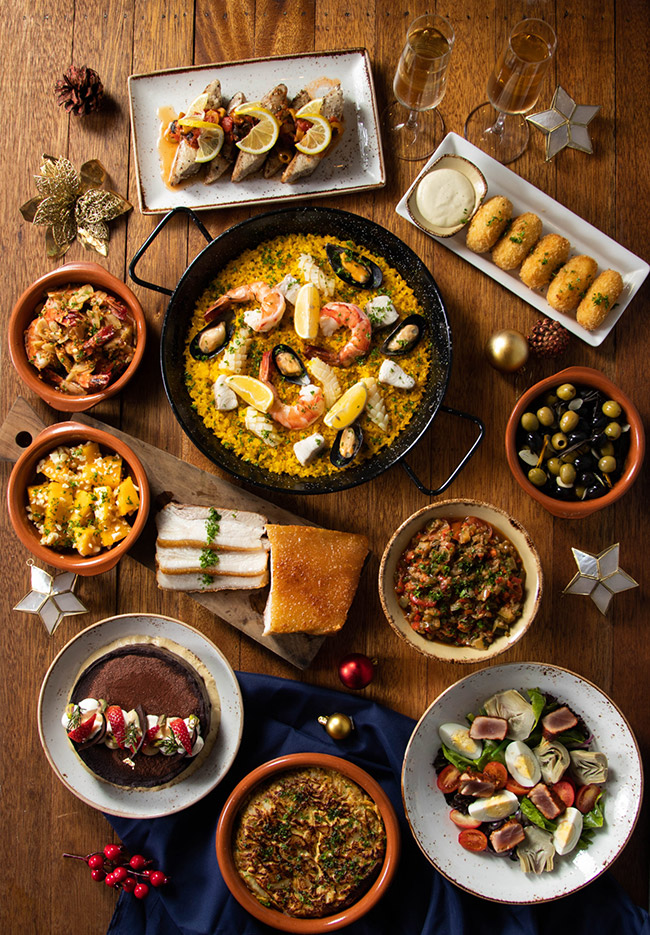 Share the joy of Christmas with luxury hampers featuring the Discovery Primea's signature delicacies and the best gourmet food gifts. Choose from three special crates–Festive, Holiday, and Yuletide–with items such as jams, dips and spreads, focaccia bread, soda crackers, Primea's cookies, pastry bars, and more. Making a toast is the cherry on top of every celebration. Get to experience crafting cocktails with the limited edition Gin Hamper, inspired by the Gin Library of Gilarmi Lounge. These seasonal hampers start at PHP 1,500 nett.
Discovery Primea's holiday platters feature a selection of carefully prepared dishes such as Cochinillo Asado, Wagyu Beef Paella, Baked Penne Bolognese, and more. These delectable items are available for pre-order and pick up, with a serving size that's good for 8-10 persons.
Enjoy holiday feasts that feature Mediterranean-inspired appetizers, enticing main courses, and iconic desserts with Spanish set menus prepared for home celebrations. Or, opt to dine out as Flame Al Fresco opens its doors with a 5-course tasting menu for Christmas Eve dinner and its bestselling dishes for New Year's Eve Dinner, both at PHP 2,888++ per person. Reservations are required.
Home for Christmas at Discovery Suites
This year, Discovery Suites' gift boxes come with sweet discoveries and savory items that will make a perfect Christmas gift. Choose from combinations of freshly baked goodies and the hotel's well-loved homemade sauces. Holiday hampers are priced from PHP 1,200 nett and up, depending on the product combinations. Take it up a notch and send a Holiday Appreciation Box, a 3-course special, starting at PHP 1,100 nett per box. Just the right thing for virtual parties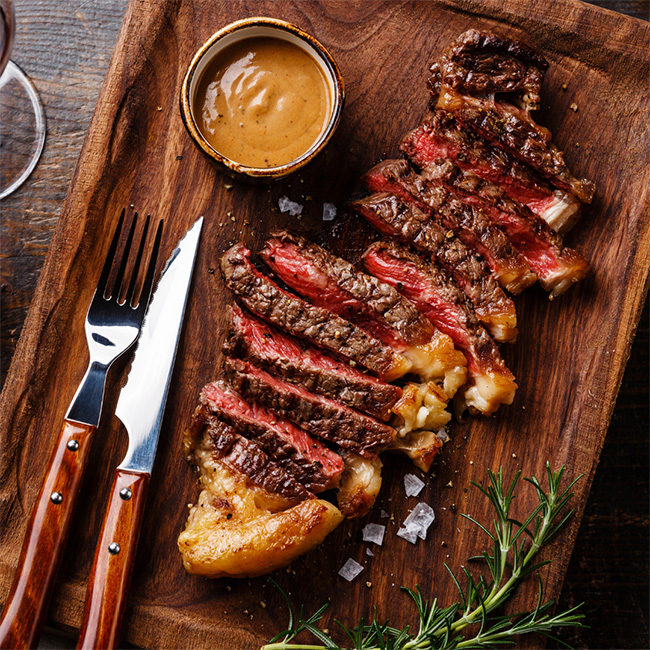 Celebrate the season with a bountiful feast right in the safety and comfort of home. Leave the holiday preparations to the expert chefs at Discovery Suites with their platter-style selections straight from the kitchen to your dining tables. Choose from four (4) set menus starting at PHP 3,550 nett for six (6) delectable holiday dishes that serve 4-6 persons. Roasted Beef with Mushroom Sauce, Seafood Paella, and Roasted Turkey with Cranberry Sauce are must-try items. Go grand with 22 Prime's Signature Steak Platter (USDA Rib Eye, Wagyu Hanger Steak, and Striploin), Turkey Roulade, Prawns Thermidor, and Festive Dessert Platter all for only PHP 9,400 nett.
Get your appetite ready for Steak Out's holiday edition! Christmas Eve and New Year's Eve are more bountiful with 22 Prime's unlimited steak, salmon, turkey, ham, sides, and other holiday staples. Book a table on or before December 20, 2021 to get the Early Bird Discount of 15%. The regular rate is Php 2,800 nett per person. Limited seats are available.
Safety, always
Safety is always a priority at Discovery hotels and resorts. Together with Lysol Philippines, Discovery implements stringent sanitation and safety procedures in all of its properties. This covers the safety and health of all employees, clean environment, general hygiene practices, and food safety. To know more about Discovery's Home Safe program, visit http://bit.ly/DHC-HomeSafe
Celebrate with Discovery hotels and resorts this holiday season. For more information and for purchases, visit https://bit.ly/ChristmasWithDiscovery