Royal Enfield, the oldest motorcycle brand in continuous production, is enhancing the accessibility of its motorcycles, service, and accessories with the launch of the brand's biggest dealership and new flagship store in the Philippines.
The global leader in the mid-size motorcycle segment recently launched its fifth exclusive store in Quezon City adding to their existing presence in Davao, Cagayan De Oro, Meycauayan and Pasig.
Located within a 400 sq. meter of space at 310 Tomas Morato St. Brgy. South Triangle, Quezon City, the newest and biggest showroom contains the entire range of Royal Enfield motorcycles.
Royal Enfield's premium line-up includes the all-new Classic 350, Meteor 350 – the easy-cruiser, Interceptor 650 and Continental GT 650 twins, the Himalayan adventure tourer, and the iconic Bullet 350 and Classic 350 singles, all of which are on display around the showroom.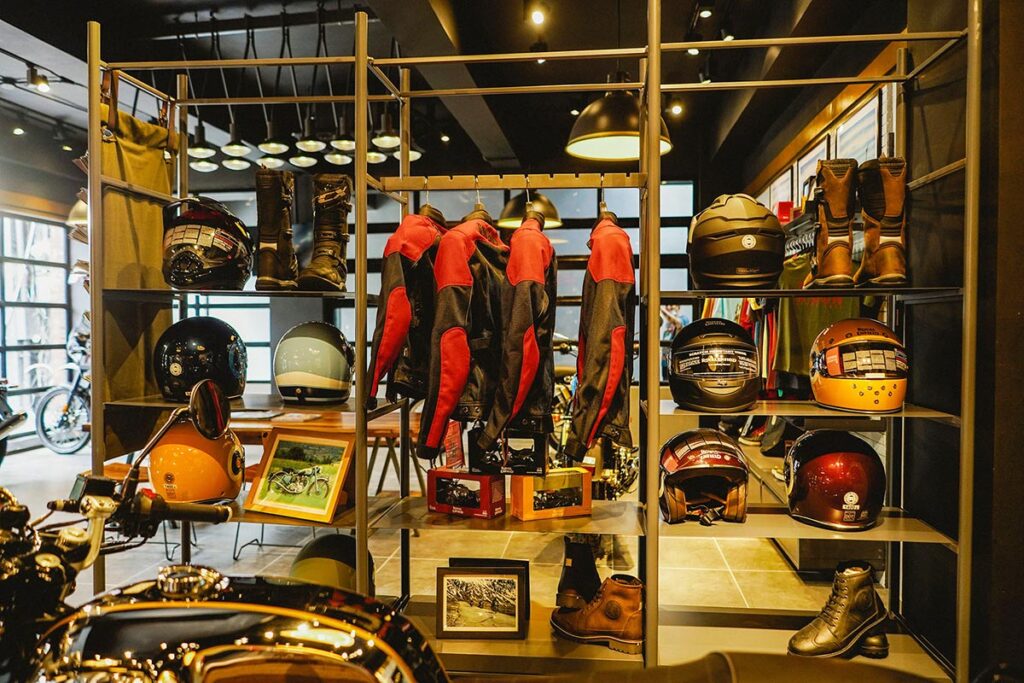 Premium motorcycle apparel and gear like riding jackets, helmets, riding boots, t-shirts, bags, and genuine lifestyle accessories including headwear, belts, mugs and more are also for sale.
The flagship store is also equippd to handle service and spares for the convenience of riders based in the northern part of the metro.
The back of the store accessible by a ramp, contains the in-house service center which has space to service four motorcycles at a time and a motorcycle wash area. An air-conditioned waiting area with a glass window allows riders to chill out while waiting for their bikes to get serviced.
The facility also has a private, open-air roof deck venue on the second story, perfect for motorcycle-related events and gatherings in the future.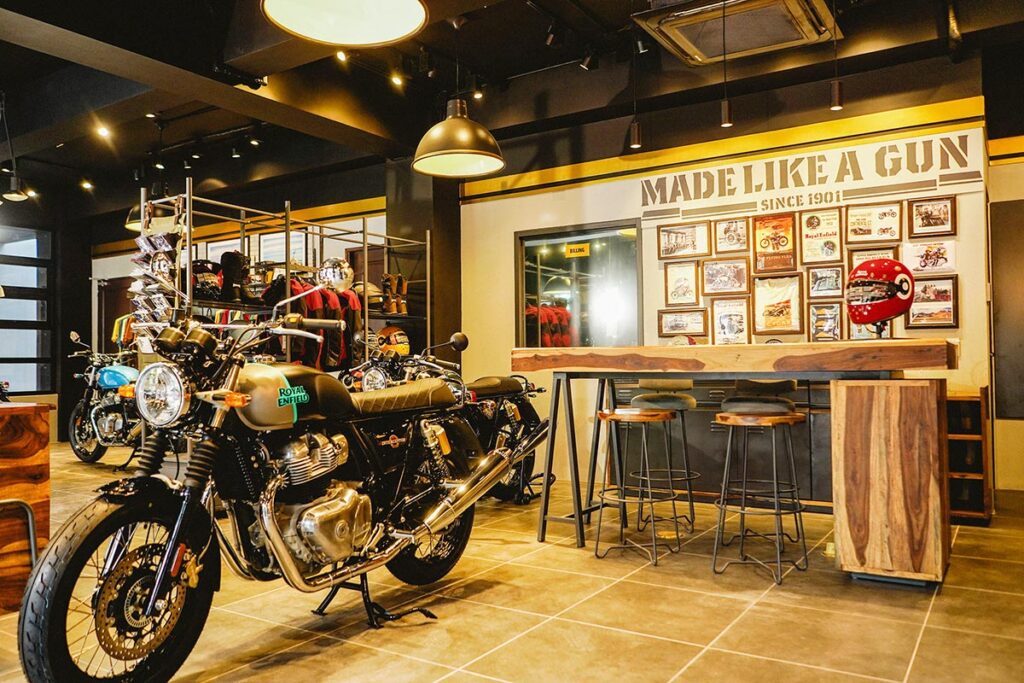 Royal Enfield is celebrating the 120th year since its inception in 1901. From its British roots, a manufacturing plant was established in Madras in 1955, a foothold from which Royal Enfield spearheaded the growth of India's mid-sized two-wheeler segment.
"As we are celebrating the 120th year of Royal Enfield globally, we are also celebrating the 10th year here in the Philippines, through Hardcore Brothers Custom Motorcycles Inc.," said Jimmy Barinaga, President and CEO of Royal Enfield Philippines.
Customers and motorcycle enthusiasts in the Philippines can now experience 120 years of legacy through its complete range of motorcycles, apparel and accessories, all available under one roof at the new flagship store.
Along with this, the exclusive store showcases the brand's philosophy of "Pure Motorcycling" in every aspect of the Royal Enfield ownership experience.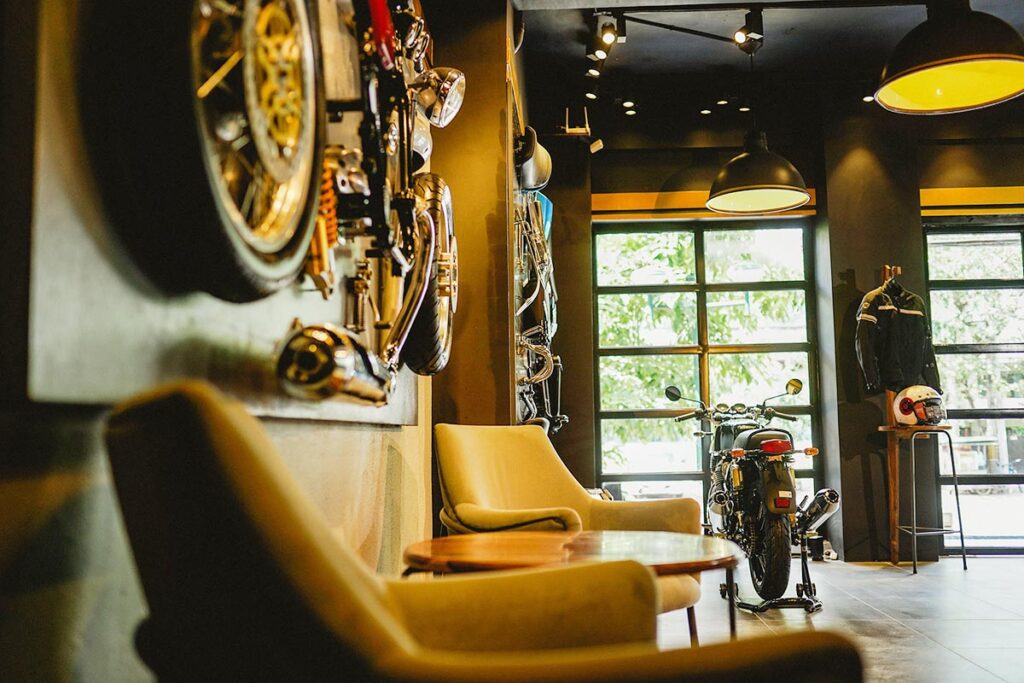 The Royal Enfield – Quezon City by Kustom Kulture Motorcycles, Inc. located in a vibrant part of Quezon City will now provide greater accessibility for more motorcycling enthusiasts.
"Named after the first mayor of Quezon City, Tomas Morato is a location surrounded by lifestyle hubs around the metro, and nowadays, motorcycles are not just hobbies, but also a lifestyle choice," said Paolo Bonifacio, General Manager of Kustom Kulture Motorcycles, Inc..
"Anyone can drop by and visit our showroom, test ride our motorcycles, have their motorcycles serviced by our Royal Enfield certified mechanics, or just hang around and talk shop. One thing riders are about is being around great company and people. We are a place where people enjoy talking about bikes, or just plain hang out," he added.
Speaking during the launch of the brand's newest exclusive store, Vimal Sumbly, Head of Business for Asia Pacific of Royal Enfield said that the brand is committed to become the global leader in the mid-size segment, with expansion into the Asia Pacific region of a great strategic importance.
"We have been consistently building greater accessibility for our passionate community and avid riders. In the Philippines, we have seen a rapid surge in the community of Royal Enfield riders who are subscribing to leisure motorcycling and getting inducted in the Pure motorcycling fold," Sumbly told media at the on-site event launch via Zoom.
The exclusive location in Quezon City will allow the brand to get even closer to customers and provide easy access to the brand especially in the northern part of Manila.
"This exclusive brand store and our evocative product range, available at accessible price points that will appeal to motorcycling enthusiasts. We are looking at key cities in the Philippines to expand our distribution network, in addition to a strong aftermarket network and infrastructure to ensure full service support to our customers in the region," added Sumbly.
Royal Enfield – Quezon City by Kustom Kulture Motorcycles, Inc. is located at 310 Tomas Morato, Diliman, Quezon City.
For more information, visit: https://www.royalenfield.com/ph/en/home/
Photos courtesy of Royal Enfield Philippines