By Dr. Andrew L. Tan
chairman Suntrust Properties Inc.
Congratulations, Suntrust, on our 24th anniversary!
Anniversaries are important milestones, and they are a reminder that we have come a very long way since the company first started.
Suntrust was established during a time of great uncertainty and unpredictability.
But for more than two decades, we have overcome various difficulties, grown our brand and our market, and evolved the way we do things in order to stay relevant and on top.
Over the past 20 months, we experienced a series of unforeseen challenges brought upon by the global pandemic. Even today, we still feel its impact.
Despite this, you stayed the course.
I have seen how you all united to keep the business going, and how you kept moving forward in the face of what seemed to be an ambiguous future. The mindset and culture of Suntrust are a testament not only to the stability of our foundation but also the strength of our people.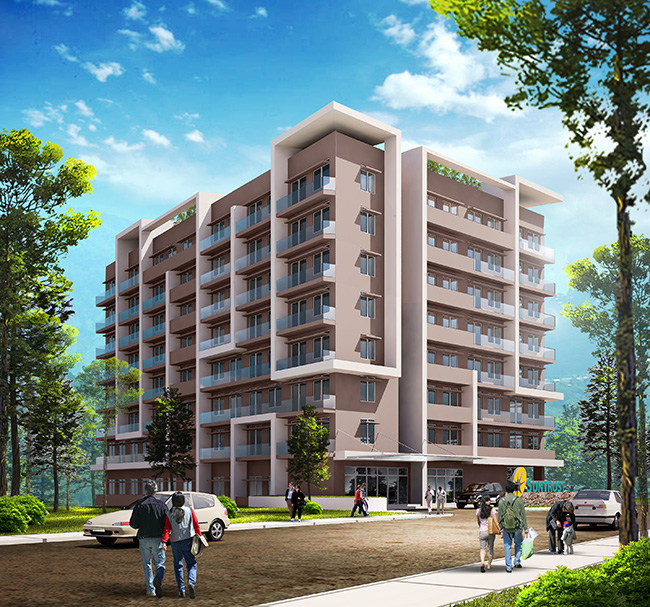 I would like to thank each and every one of you for your hard work and dedication. I would also like to thank your leadership team, headed by Atty. Harry Paltongan, for being at the helm during such a critical period in the company's history.
It is your collective efforts and steadfast optimism that will help usher us into better and brighter times post-pandemic.
It is very fitting that our anniversary theme this year is "2-gether 4-ward We Go."
This message echoes the focus of our group of companies under Alliance Global.
The environment where our businesses operate may have changed, but our vision, mission and values have not. We remain anchored on our commitment to excellence, innovation and agility.
Diversification has always been one of our strong suits at Alliance Global, but it emerged as a key strength during the pandemic. In the context of real estate, we have diversified investments in various geographical locations, from Metro Manila to major provincial areas, that have allowed us to capture market demand and maximize growth.
Megaworld's township concept, meanwhile, continues to stand the test of time. At the height of the pandemic, our townships were models of resilience and sustainability, maintaining efficient operations despite numerous disruptions.
Suntrust's townships in Cavite, Davao and Bacolod have been master-planned to similarly create this kind of value.
The demand for housing remains high, and we have diverse opportunities we can pursue in the segments of residential condominiums and horizontal developments.
We foresee leisure and tourism estates gaining traction in the market, especially as people look for havens for rest and rejuvenation. In addition, we expect demand for warehouse and logistics hubs to grow—a demand that we believe can be addressed by our townships and their strategic locations.
We have a solid portfolio of products and services, but we cannot forget that in an ever- changing landscape where our customers show notable shifts in behavior and lifestyle, the ability to pivot quickly also works to our advantage. Embracing creativity and digital transformation allows us to constantly adapt to the new realities of doing business.
As 2021 comes to a close, we see steady signs of recovery in our country. It is both uplifting and motivating.
I am confident that as the storm of this pandemic passes, we will face a horizon brimming with new potential and exciting possibilities.
I am also confident that Suntrust will continue to be at the front lines, working hard and moving forward together.