As brighter prospects are seen for Philippine economy's recovery, now is the opportune time for entrepreneurs to ride along the projected rebound and start their own businesses.
The Bangko Sentral ng Pilipinas (BSP) said the Philippine economy may grow by more than six percent this year, driven by the 12 percent expansion in the second quarter and a stronger-than-expected growth of 7.1 percent in the third quarter.
The Central Bank also projects that the economy will reach full recovery from the impact of the pandemic by the third quarter of next year or even earlier.
Entrepreneurs and micro, small and medium enterprises (MSMEs) can take part in this projected recovery by starting their own businesses and contributing to the economy.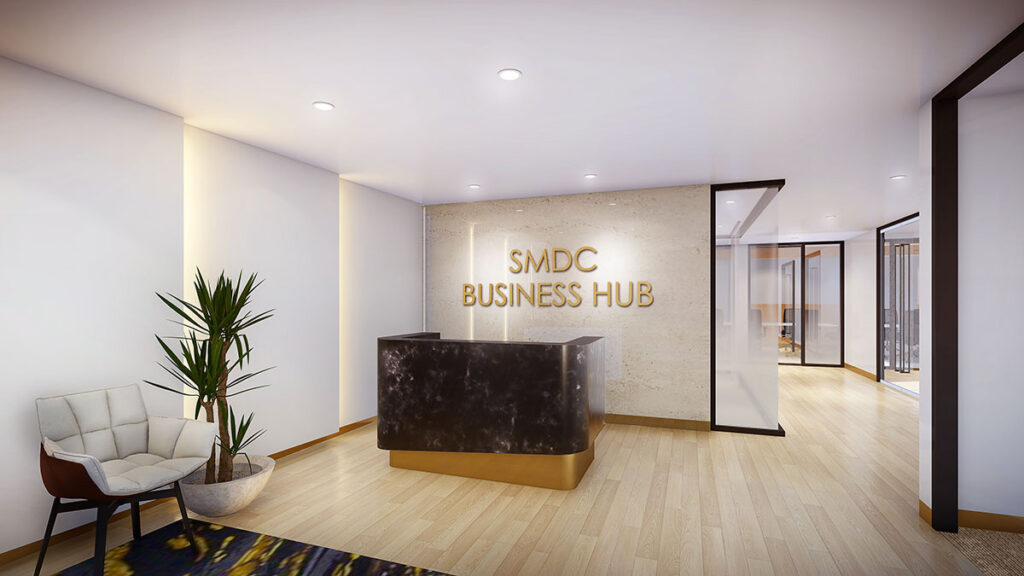 To support entrepreneurs and MSMEs in this endeavor, two-time Best Developer SMDC is bringing Gold Residential Offices (RESO) into the market, its second foray into the residential-office format. This latest development completes the pioneering township of SMDC, 2019 Best Township awardee Gold City, which also houses the multi-awarded Gold Residences, which took home five major awards at this year's Property Awards.
Gold City is an 11.6-hectare masterplanned community across the Ninoy Aquino International Airport (NAIA) in Parañaque City. Within it is Gold RESO, a residential-office development that provides the luxury and comforts of a premium condominium, at the same time, features and amenities suited for working professionals and entrepreneurs.
Prime address
With Gold RESO, starting entrepreneurs will be able to attain a prime business address, which will offer accessibility to globe-traipsing, always on-the-go entrepreneurs. Whether one has dealings in Metro Manila, outside of it or even out of the country, Gold RESO makes the business journey seamless.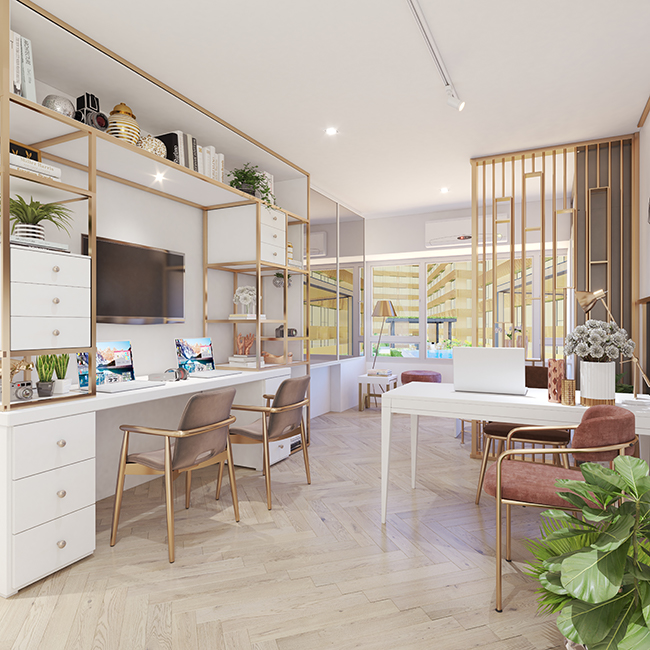 This development is not only across from the country's top international airport but is also at a crossroads to major highways and arterial roads that connect to key places of interest such as central business districts, shopping centers, leisure centers, dining establishments and tourist destinations.
It is also near transport infrastructures such as the Mega Manila Subway and the NAIAX.
Units to help you run your business
Units of the recently launched Gold RESO are designed to make living and working co-exist seamlessly, which makes working from home easier and stress-free.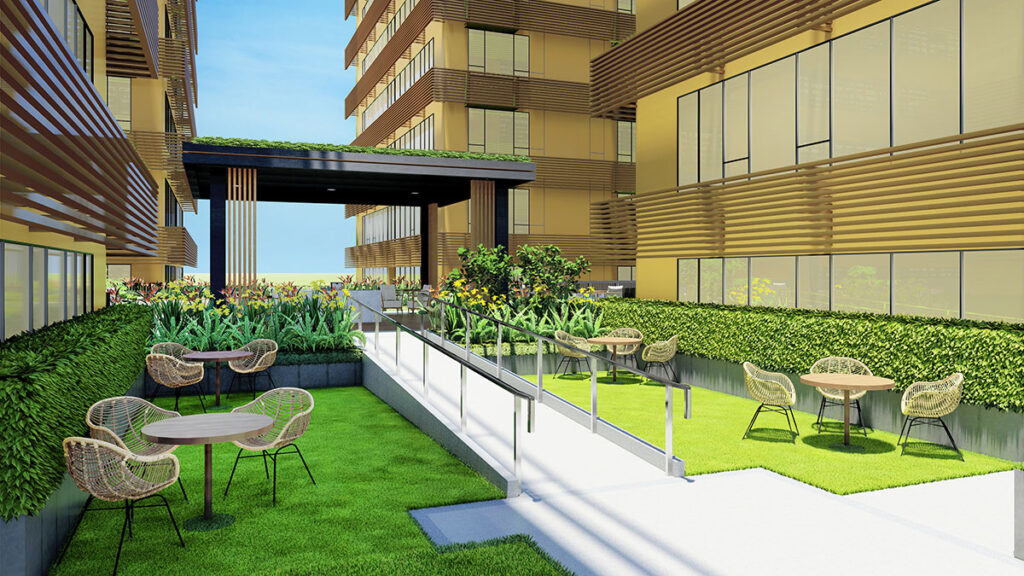 Gold RESO units are equipped with features that create a better working environment such as maximized sunlight and ventilation, sufficient electrical sockets, fiber optic internet and 100 percent back-up power.
In addition, the project is equipped with meeting rooms and coworking spaces at its business hub, while an integrated commercial hub features a variety of concessionaires that will cater to one's personal and working needs.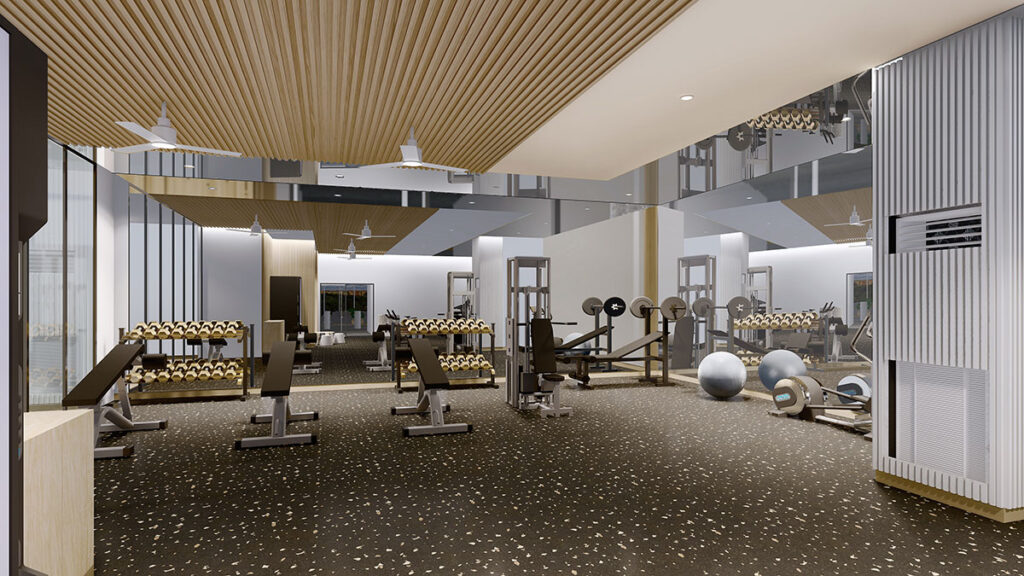 Ready for expansion needs
Gold RESO units are envisioned to address the expansion needs of growing businesses, as the versatility of the units will allow entrepreneurs to take in more employees.
It features an activity courtyard that can be used for leisure, relaxation and even business meetings al-fresco style, allowing residents to have that much-needed work-life balance.
It will also feature a fully equipped fitness hub designed to promote health and wellness. This will have a weightlifting zone, a cardio zone and a yoga studio.
Setting the gold standard
With the Gold RESO, SMDC has set the gold standard for working and living, by not only responding to the ever-changing needs of the market, but also by elevating its offerings to a level of luxury designed for the modern urban dweller.
Very early on, award-giving bodies have been taking notice.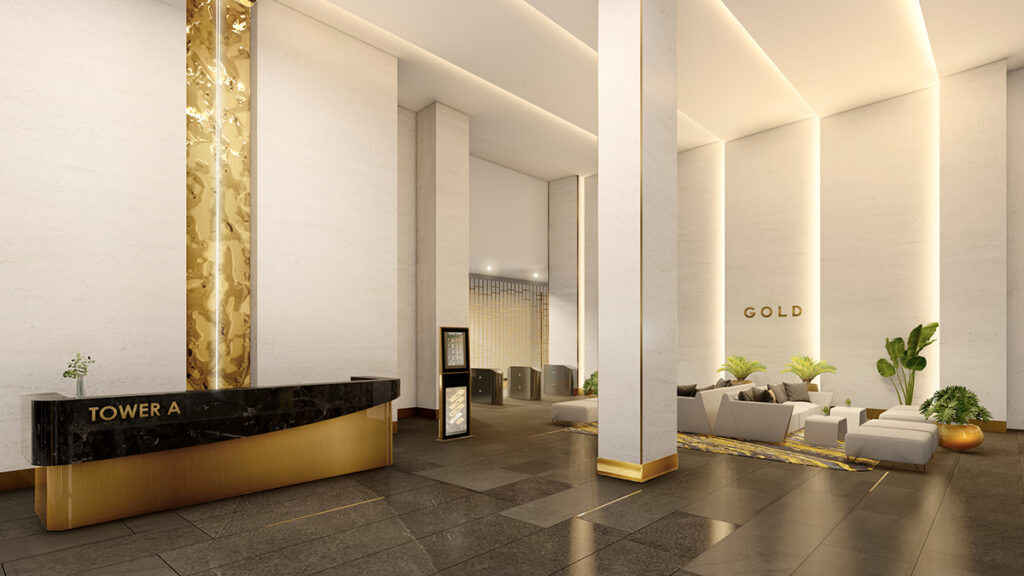 In 2019, Gold City won Property Awards' Best Township Development. At the recent PropertyGuru Philippines Property Awards, Gold Residences won five plums: Best Mixed Use Development, Best High End Condo Development (Metro Manila), Best Lifestyle Development, Best Landscape Architectural Design, and Best Mid Rise Condo Development.
It was highly commended in the Best Condo Interior Design and the Best Condo Interior Design categories.
SMDC made sure this pioneering township will offer only the best living and working experience for its future homeowners. It commissioned an impeccable line-up of award-winning designers, aiming to create a masterfully crafted world-class project.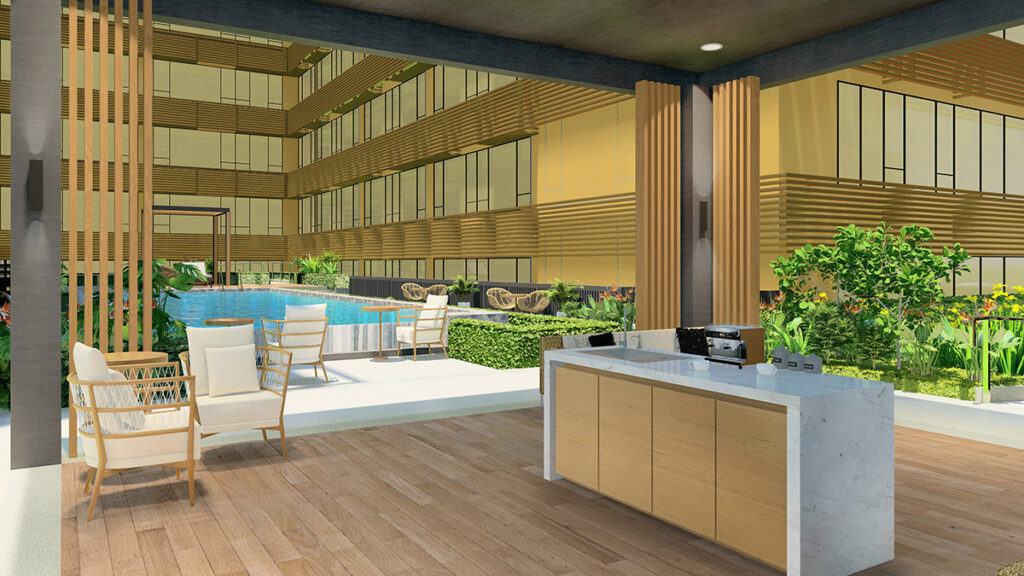 Architectural firm Asya Design, which has consistently been awarded as one of the Top Ten Architectural Firms in the Philippines and ranked 32 worldwide, designed the project's modern and impressive façade.
Hong Kong-based Adrian L. Norman Limited, which specializes in landscape architecture and masterplanning, is responsible for the urban design and landscape. The project features a streetscape that promotes walkability and subterranean parking that protects during changes in climate.
Interiors of Gold RESO were designed by Plus Architecture, a dynamic master planning, architecture, interior design and visualisation firm dedicated to delivering inspiring, impactful projects across Australia, New Zealand and now the Philippines. The firm envisioned Gold RESO as the ticket to the world stage for entrepreneurs, to become "the jewel of the City of Gold." From the lobby, one can instantly feel the luxury, opulence and importance that top-level executives deserve. Stone walls and floors anchor the integrity of the design and a standard of quality refined by the gold details, creating a sophisticated and prestigious tone, giving the budding entrepreneur that aura of success.
Contributing to the economy
As it continues to raise the bar with its offerings to the market, it is no surprise that SMDC won the Best Developer Award for two consecutive years at the PropertyGuru Philippines Property Awards.
What's even more noteworthy is that its wins happened during the pandemic, as it continued to launch projects amid these trying times, in the aim of restoring economic normalcy needed to provide jobs and keep the economy going.
Coupled with this goal, is the aspiration of the developer to help more Filipinos realize their dream of owning a home by offering urban dwellings where luxury marries affordability, giving them the kind of home that they deserve and need.
Indeed, SMDC is setting the gold standard in real estate development in the country. And Gold RESO is testament to that.
#BrandedUp